50+ Sugar Free Meal Ideas PLUS 2 Free Meal Plans!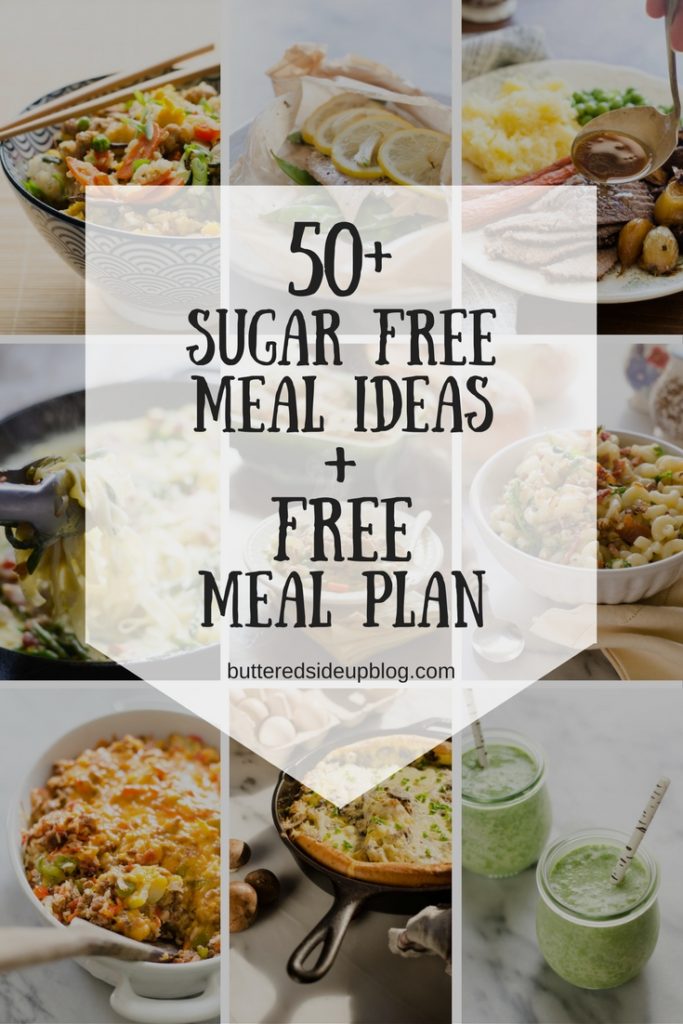 You guys asked for it, so here it is: some sugar free meal ideas, plus a sample meal plan!
As you guys know, I'm doing a Sugar Free January. I already eat a pretty low sugar diet. But after the indulgence of the holidays, I thought it would be a great way to kickstart my year by going completely sugar free for a month. You can read the details about the rules I gave myself in my original Sugar Free January post.
When you're starting out eating a low-sugar diet, it can be difficult to come up with ideas for what to eat. After all, sugar is in a LOT of recipes, even savory recipes. So I'm going to help you out with some sugar free meal ideas + a sample meal plan.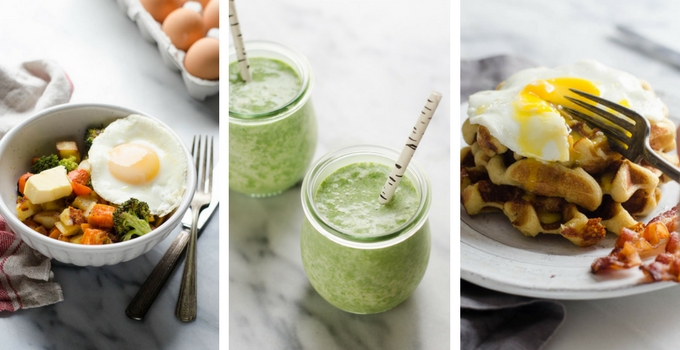 Sugar Free Breakfast Recipes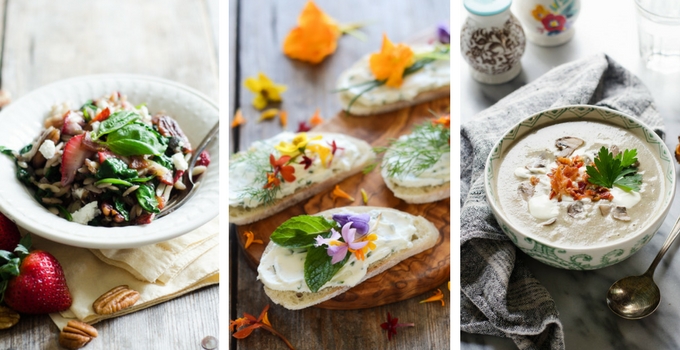 Sugar Free Lunch Recipes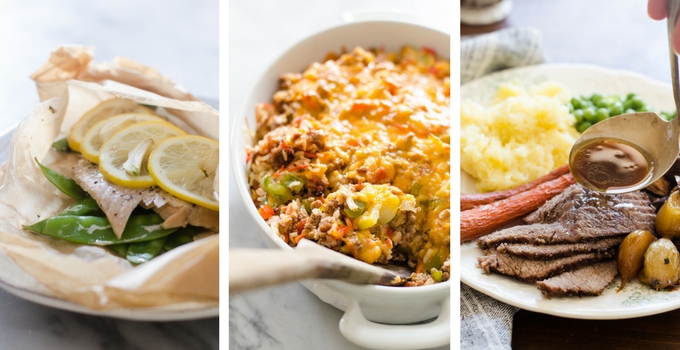 Sugar Free Supper/Dinner Recipes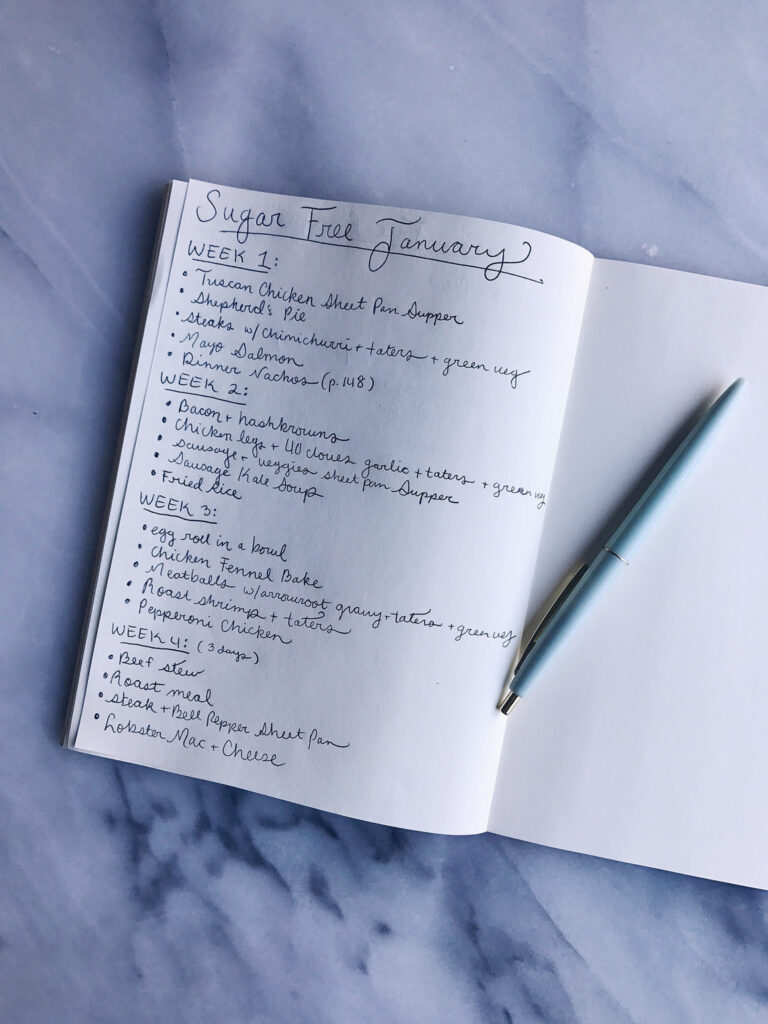 My Personal Sugar Free Meal Plan
Here is the plan that I wrote out for myself. I probably won't be following it 100% because I'll need to switch it up as recipe testing demands.
Note that I'm only planning out the supper meals. I'm totally content with eating the same 3-4 breakfasts again and again, so those will just be repeats. For lunches I usually eat leftovers or a random assortment of veggies, cheese, fruit, chips, olives, seaweed snacks, etc. I also only plan out 5 supper meals a week because we usually eat a leftover or clean-out-the-fridge meal, and we always eat with our families on Sundays.
Also, quite a few of the meals are from Pioneer Woman's new cookbook, Come and Get It!
A few of the recipes are actually on her blog, so I'll link any that are available online. Recipes not online will be marked with CG.
Breakfasts:
Scramble with veggies and fruit
Stewed fruit with whipped cream
Lunches:
WEEK 1:
Shepherd's Pie
Steaks with Chimichurri, Roasted Potatoes, and a Salad | CG
Mayonnaise Salmon with Roasted Potatoes and a Green Vegetable
Dinner Nachos | CG
WEEK 2:
Bacon, Hashbrowns, Eggs, and Fruit
Chicken Legs with 40 Cloves of Garlic, Potatoes, and a Green Vegetable | CG
Sausage and Veggie Sheet Pan Supper | CG
Sausage and Kale Soup
Fried Rice (omit sugar)
WEEK 3:
Egg Roll in a Bowl
Chicken Fennel Bake | CG
Meatballs and gravy, mashed potatoes, and green peas
WEEK 4:
Beef Stew
Steaks with Bell Peppers Sheet Pan Supper | CG
Lobster Mac & Cheese | CG
If you want a more detailed menu, I put together two sample meal plans with every meal planned out, including breakfast and lunch. Just click to print them out!
Please note that I am NOT a dietitian. If you have health problems, you should consult with your nutritionist before starting on any new diet.
I hope this was helpful for you guys! Good luck on your sugar free journey. 🙂