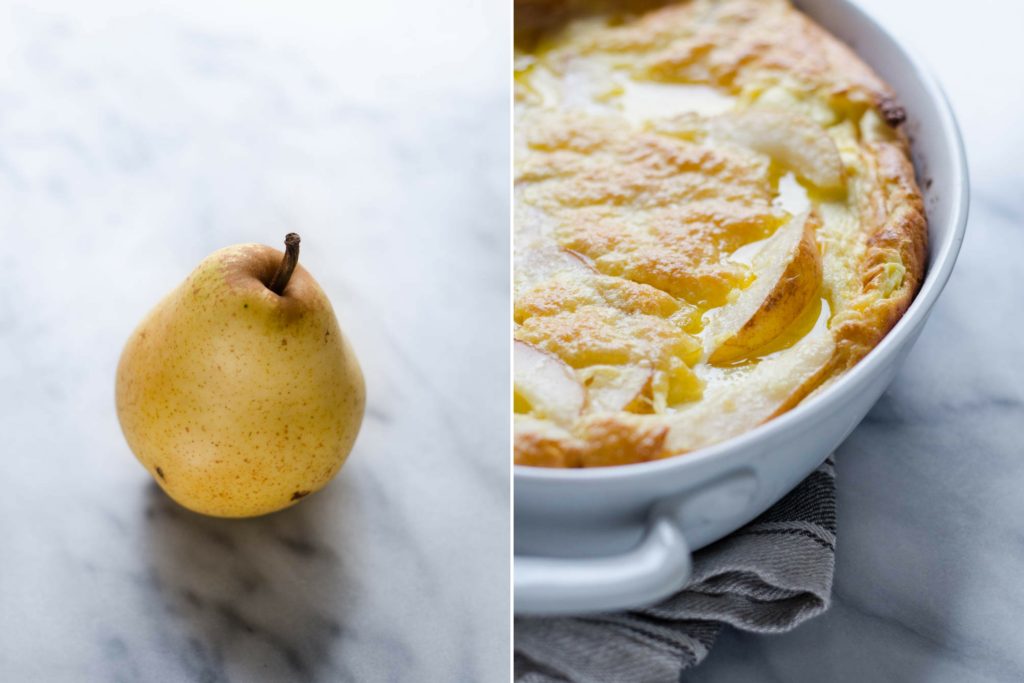 This pear recipe came about on a whim.
As I woke one fall morning to the sound of my kids stirring, demanding to be let out of their bedroom, I grumbled to myself. Why don't kids get the memo that Saturdays are for sleeping in? Ha. I can't remember the last time I slept in past 8:00.
I hefted Jim out of his crib and took him into our bedroom. Helen tagged along behind. Once in our bedroom they proceed to try to sit on our heads. It never quite works to encourage your kids to sit still while you catch a few more winks.
Then I began to think about what we should have for breakfast. It's a tradition of ours to make German pancakes on Saturdays. We had a pear sitting on our counter that needed to be used up. I decided to combine it with our Saturday ritual to make a Pear Dutch Baby (we call German pancakes Dutch Babies because Helen loves to say it that way).
As I whipped up the batter for the pancakes, I noticed the golden sun rising and kissing the leaves on our trees. After I slid the pan into the oven, I slipped outside to take a few pictures of the sunrise.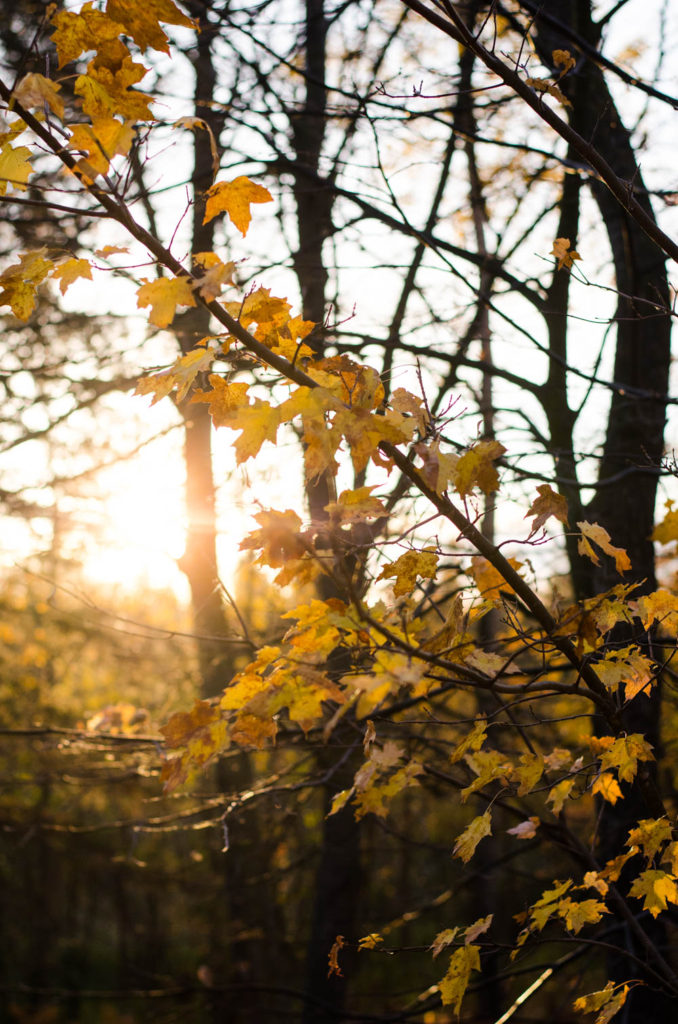 Autumn here in northern Minnesota is so fleeting. We have a few weeks of achingly glorious colors, and then it's gone. Like a puff of smoke.
Kind of like pears.
"There are only ten minutes in the life of a pear when it is perfect to eat."
― Ralph Waldo Emerson.
Truer words were never spoken.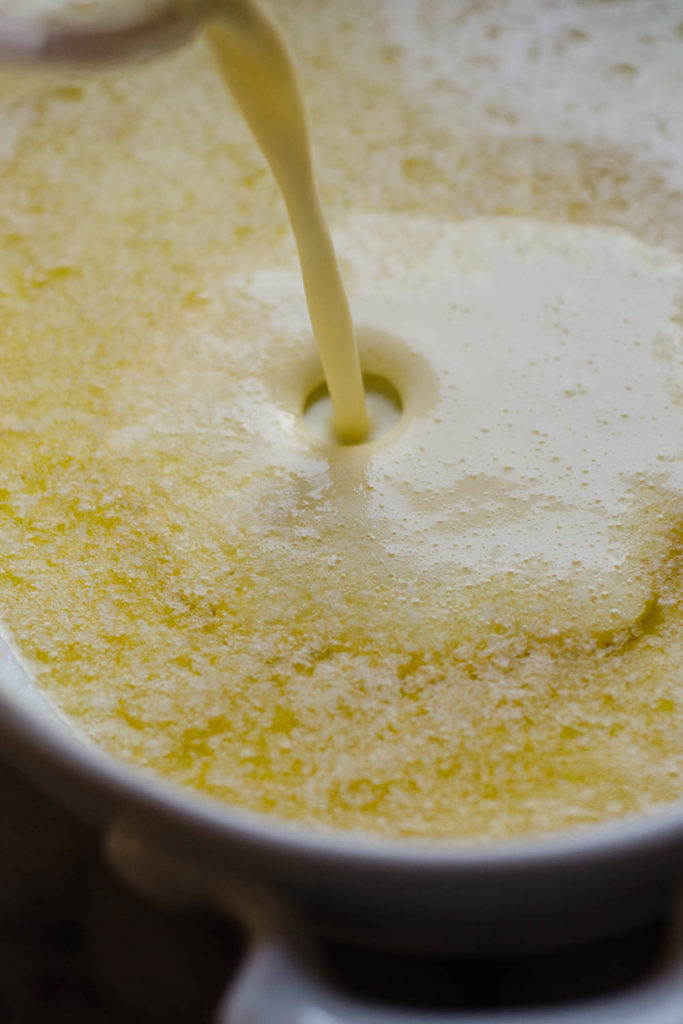 Thankfully, there is such a thing as a German pancake that can cover a multitude of sins. If your pear is a little too hard, it will soften in the oven. If it's a little too soft, you won't be able to notice once it's encased in butter and eggs.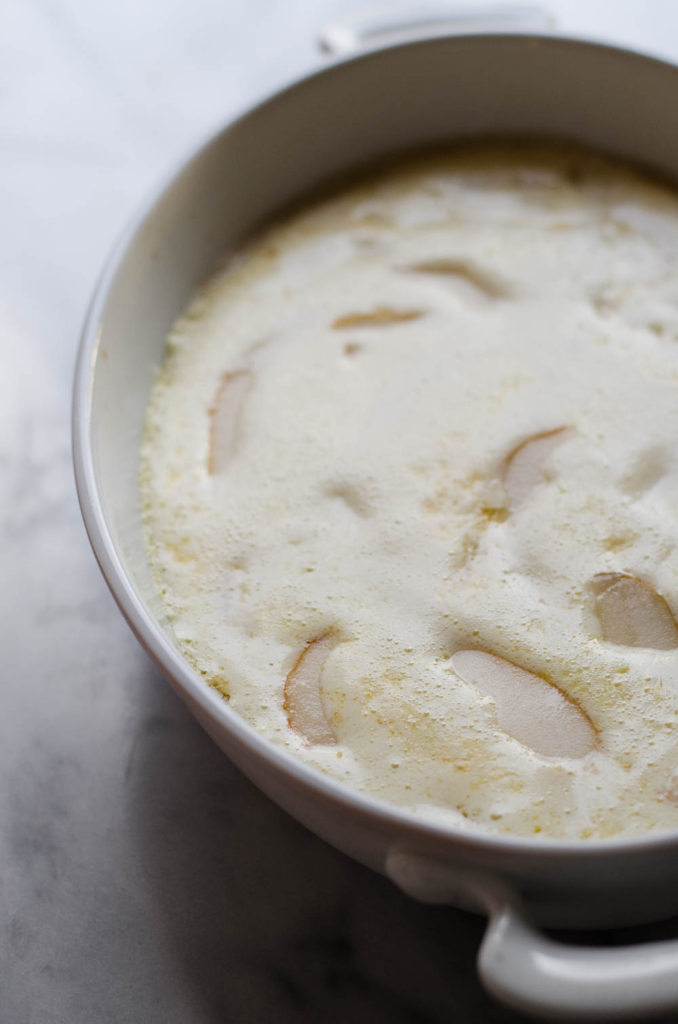 It will all meld together into a beautiful breakfast.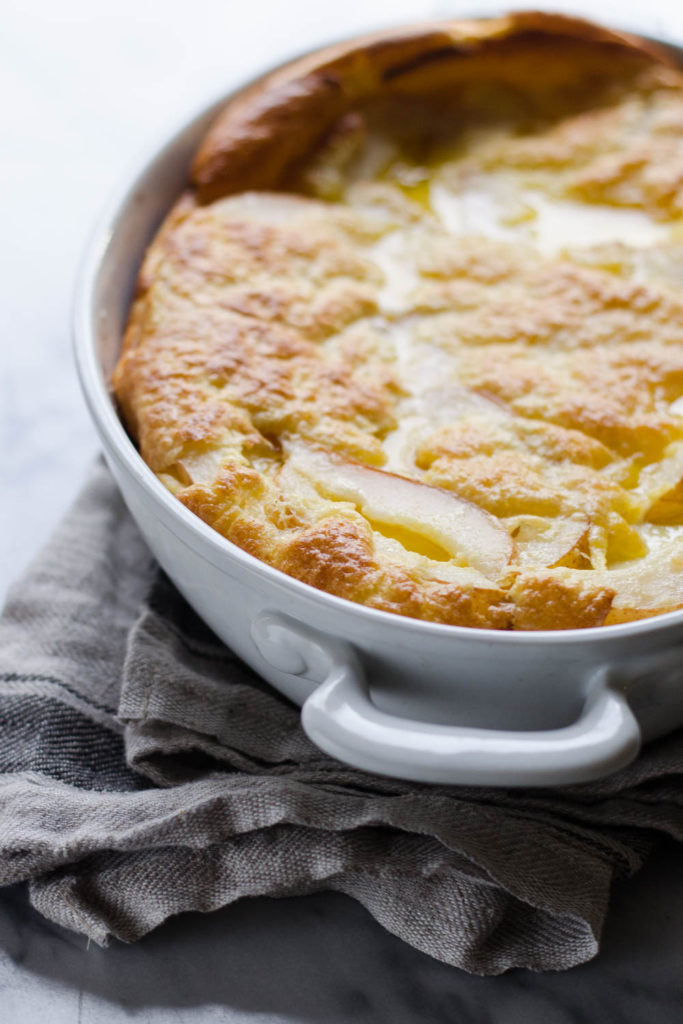 I cut the flour in half for this recipe. It gives the pancake a slightly more custardy vibe. If you prefer a drier German pancake, use the full cup of flour instead.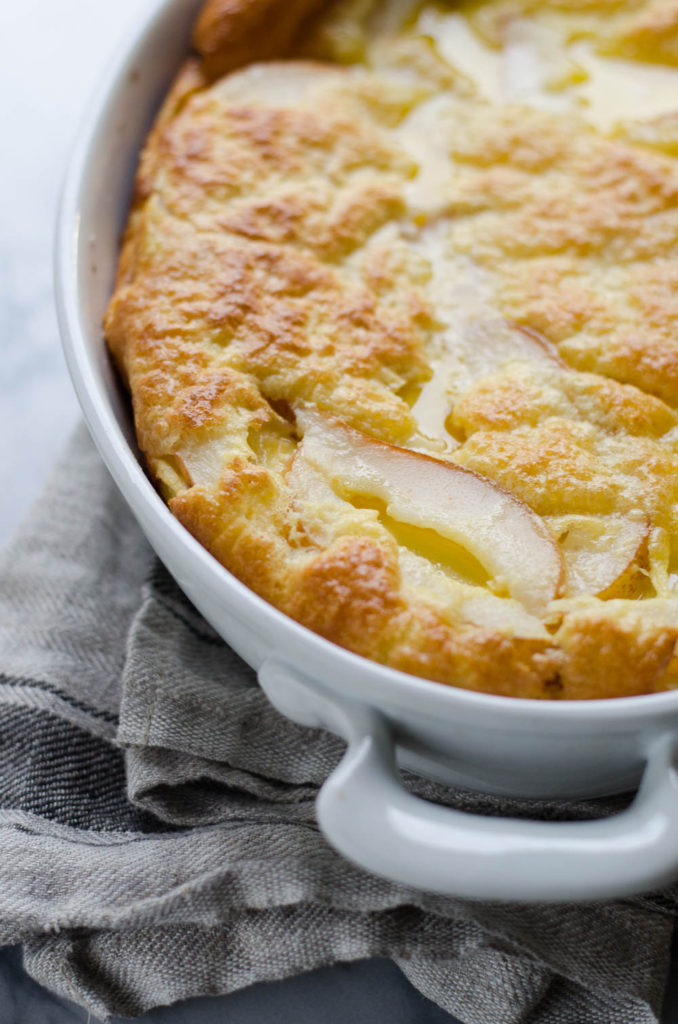 Truthfully, this could easily be served as a dessert. Add a scoop of homemade vanilla ice cream or whipped cream and a drizzle of chai spiced caramel sauce. Oh yes.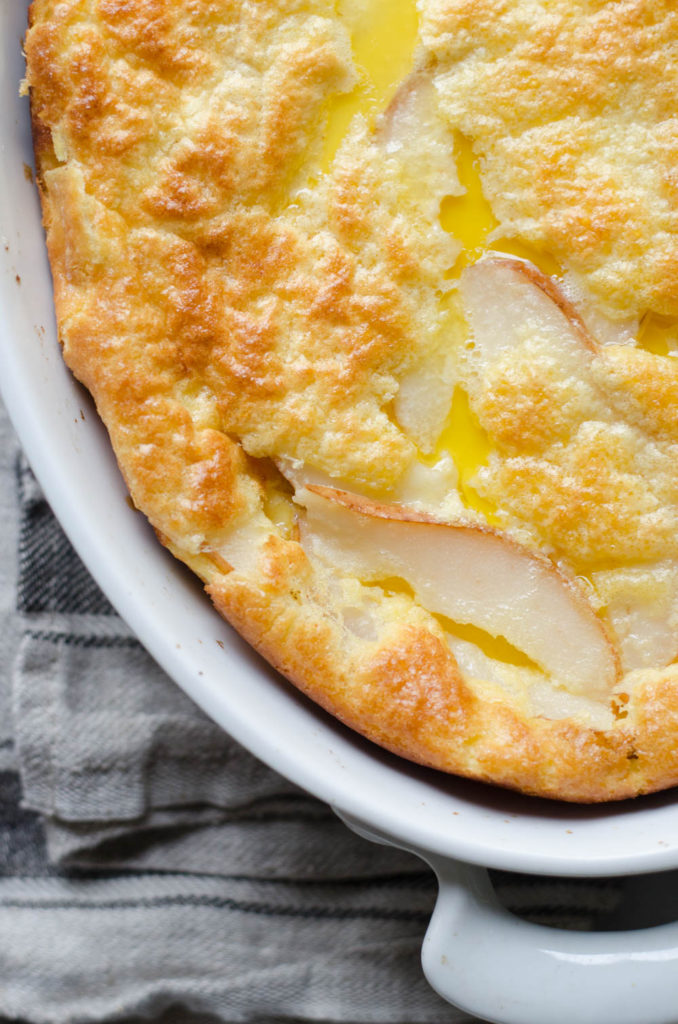 How long does fall last where you live? Do you savor the colors?
P.S. – Here are a few more Dutch Baby recipes that we love: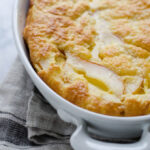 Pear German Pancake
A quick, easy, and delicious fall breakfast!
Ingredients
6

tbsp

butter

grass-fed

6

whole

eggs

1

cup

milk

whole

1/2

cup

all-purpose flour

organic

1

tsp

vanilla extract

pure and organic

1/2

tsp

salt

unrefined

1

whole

pear

washed, cored, and thinly sliced
Instructions
Preheat oven to 425 degrees F. While the oven is preheating, place the butter in a 9×13-inch baking dish and place in the oven to melt. Keep an eye on it so it doesn't burn!

Place the eggs, milk, flour, vanilla, and salt in a blender and blend until completely smooth, about 2 minutes. The longer you blend, the puffier your pancake will be.

Pour the batter over the melted butter in the pan. Arrange the pear slices on top.

Bake in preheated oven until puffy and golden brown, about 20-25 minutes.

Serve hot with maple syrup and whipped cream (optional but good, of course).

Store any leftovers (ha!) in an air-tight container in the refrigerator.
Recipe Notes
You can peel the pear if you really can't stand the peels.
Serve with homemade vanilla ice cream and caramel sauce to turn this into a dessert!