This shop has been compensated by Collective Bias, Inc. and its advertiser The National Milk Life Campaign. All opinions are mine alone. #KnowYourMilk #CollectiveBias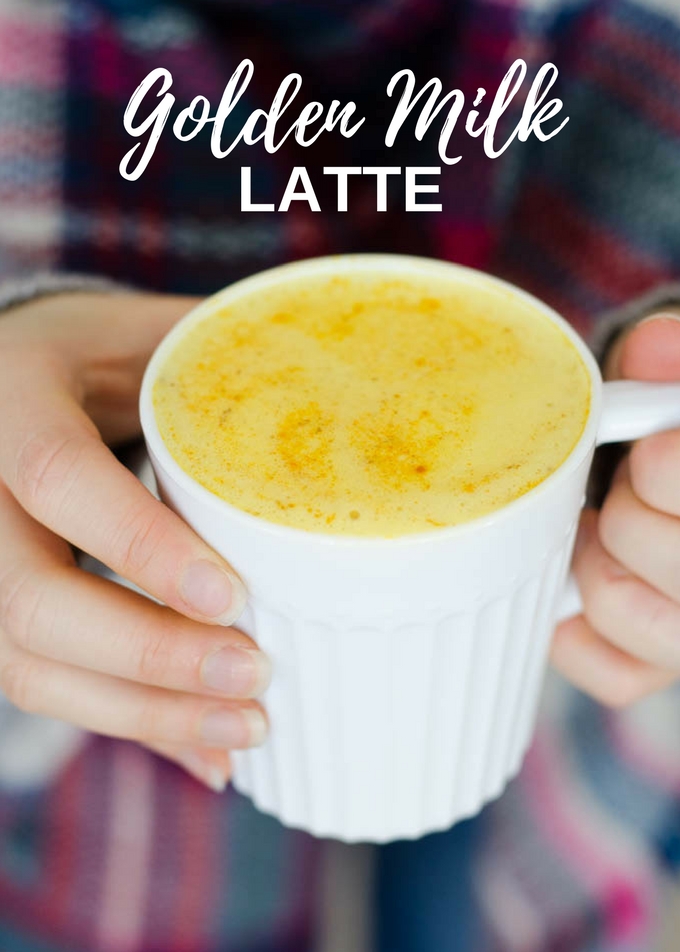 I remember the first turmeric latte I ever had. It was soon after I gave birth to Jim. I was feeling poorly, and golden milk was suggested as a remedy. The recipe I found called for coconut milk. "Well, it will taste kind of like drinking curry," I thought. Which it did. But I could barely finish it. The flavor combination was not pleasant after about half a mug. I figured turmeric lattes just weren't for me.
Until I made one with dairy milk.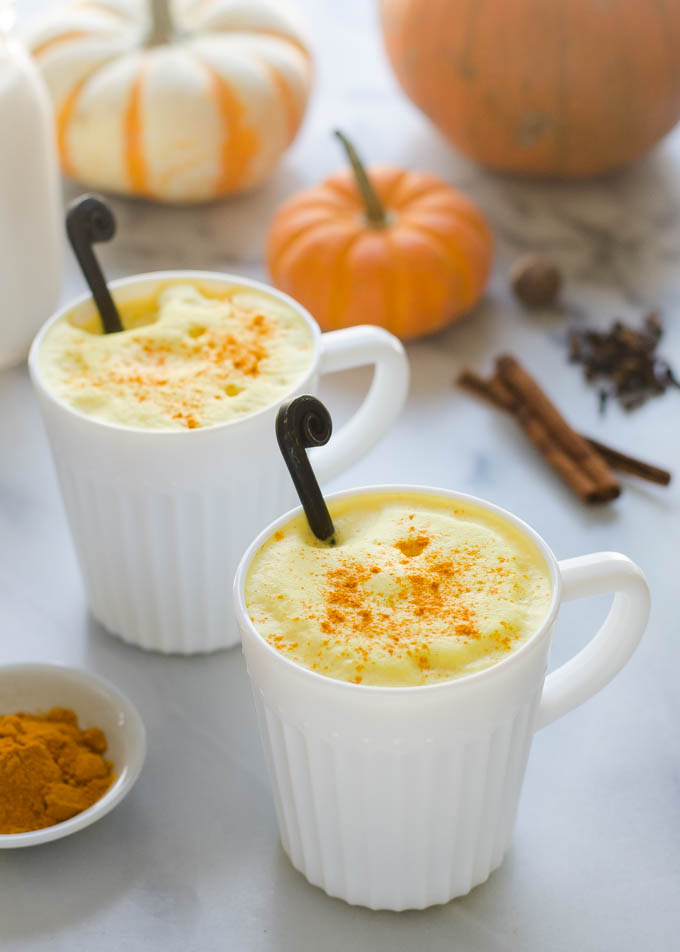 The taste was improved immensely with that one ingredient substitute. Now I drink a turmeric latte nearly every day for the health benefits (and the lovely taste!).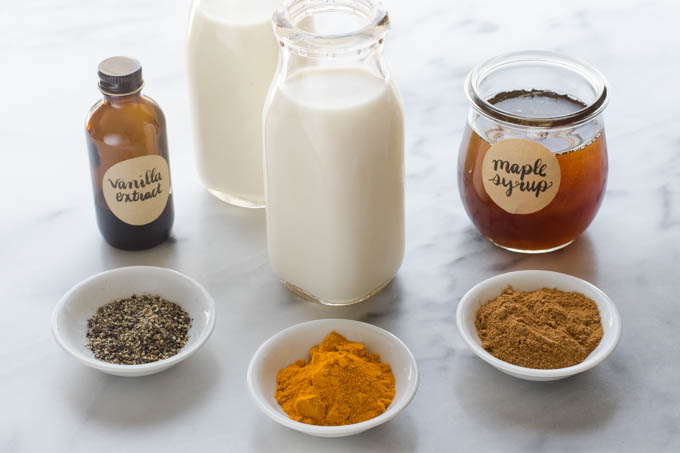 Today I've partnered with the National Milk Life Campaign to bring you this delicious Maple Pumpkin Spice Golden Milk Latte recipe, and talk a little bit about why I choose to feed my family real dairy milk.
Many people believe that dairy milk alternatives (such as nut, soy, or rice milks) naturally offer the same nutrient profile as real dairy milk. But this isn't the case. Farm fresh dairy milk contains calcium, phosphorus, protein, potassium, and B vitamins, all very important nutrients. Non-dairy milks often have to be fortified with synthetic vitamins if they want to meet this full package of nutrients.
Also, you may think that your almond or soy milk is made from just the main ingredient and water. But if you read the label, you might be surprised to find added ingredients like sugar, carrageenan, gums, and other thickeners.
In addition, to be completely honest, I haven't found a milk alternative yet that can hold a candle to the taste of fresh dairy milk. I love coconut milk in curries and such, but I don't want to drink it straight. And I don't want it to be the staple drink in our house.
So these are just some of the reasons I choose real milk. You can check out milklife.com for more info about the benefits of real dairy milk.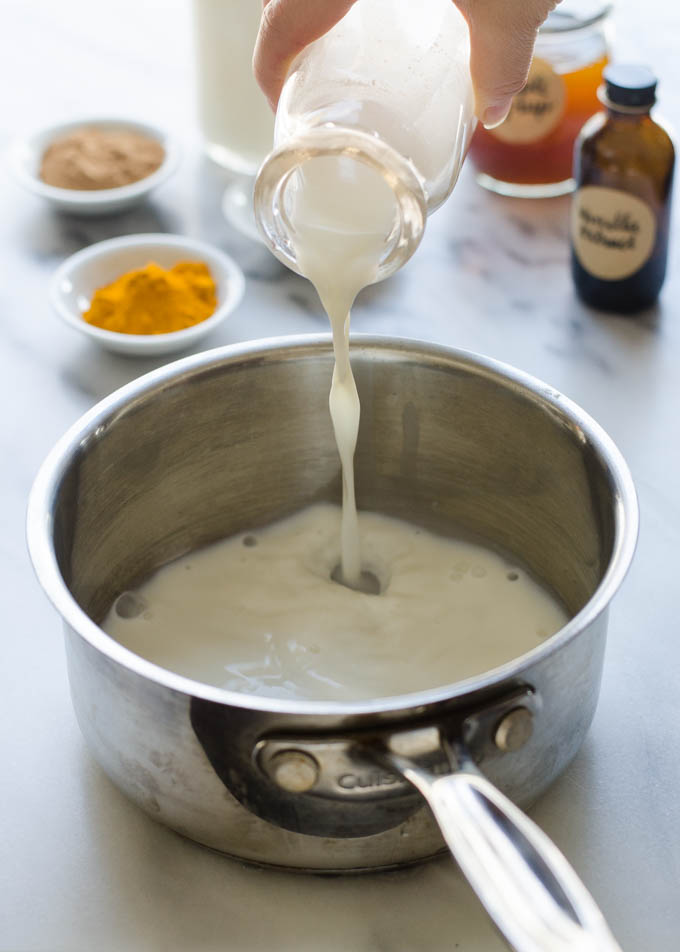 I personally aim to drink 3 glasses of milk a day. That way I'm getting close to 100% of my calcium for the day in a real-food form. One way I've been enjoying my daily dose of milk this fall is with a Turmeric latte. Not only am I getting the nutrients from milk, I'm getting an extra boost from the Turmeric.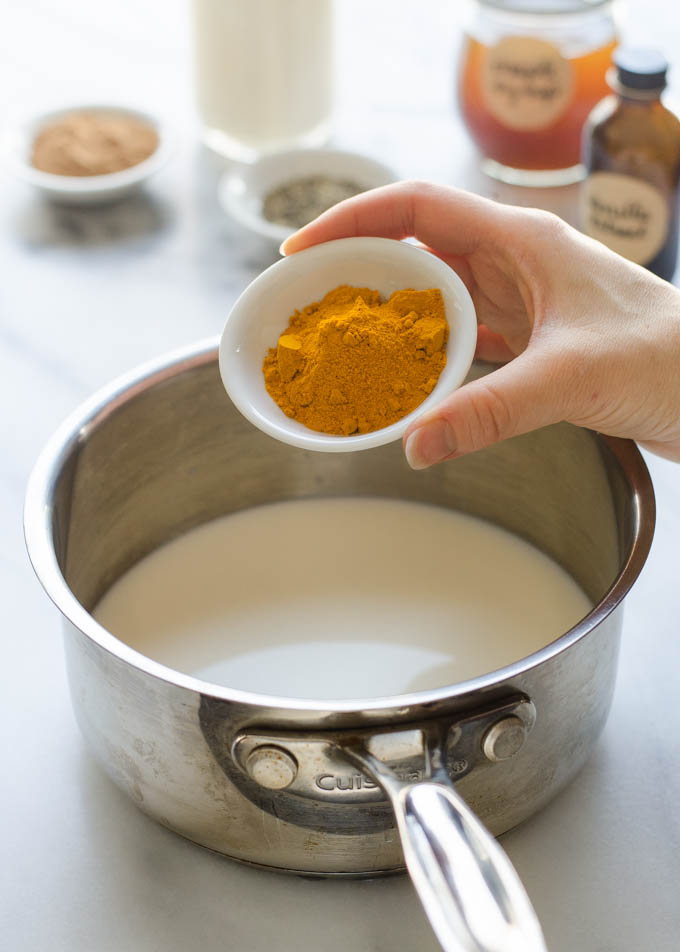 Turmeric is a superfood spice. Studies have shown that is helps to fight inflammation, pain, arthritis, depression, cancer, and more! I did an entire post about it over on The Pioneer Woman's blog if you'd like to dive a little deeper into its benefits.
Turmeric's benefits are enhanced when consumed with both fat and black pepper. So a spiced turmeric latte is the perfect way to tap into its full potential!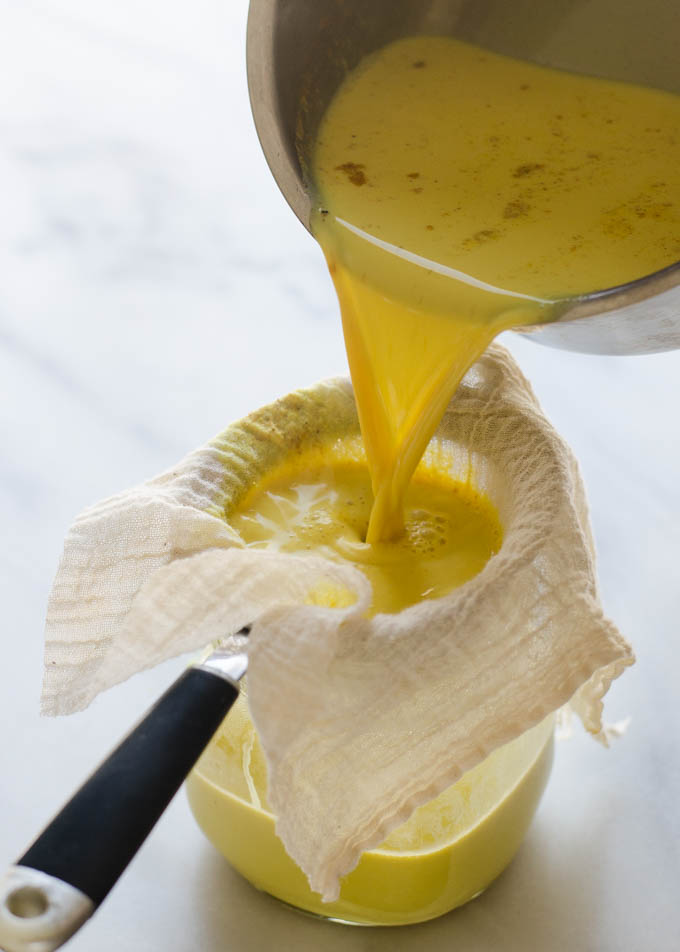 I've been loving this Pumpkin Spice Golden Milk Latte lately. It's so yummy it almost feels naughty, but I know with every sip I'm feeding my body important nutrients.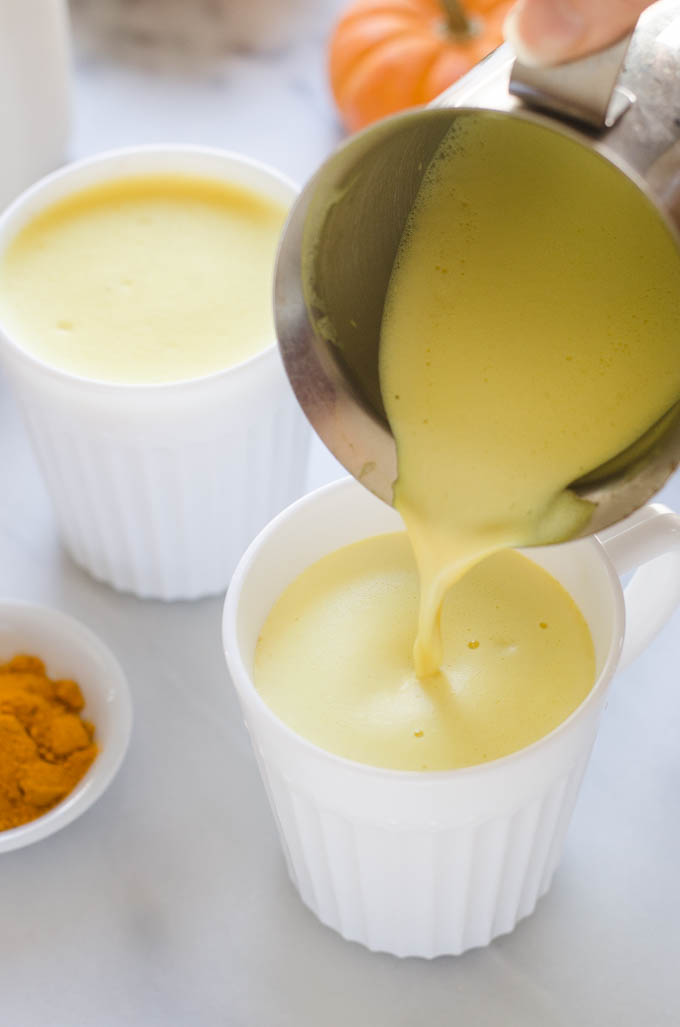 It's been my routine to brew up a batch, then sit back and slow down as I savor my latte. It's a wonderful tradition.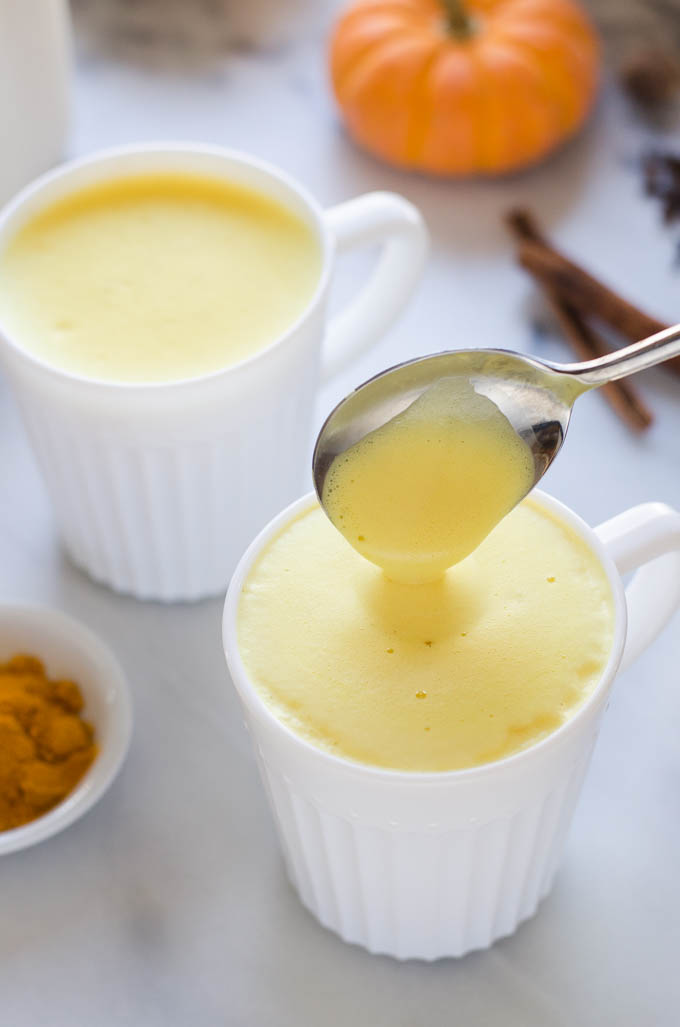 So relaxing…until I have to share my drink with James. He stares up at me with his big eyes and says, "More tea, Momma!" How can I resist that?!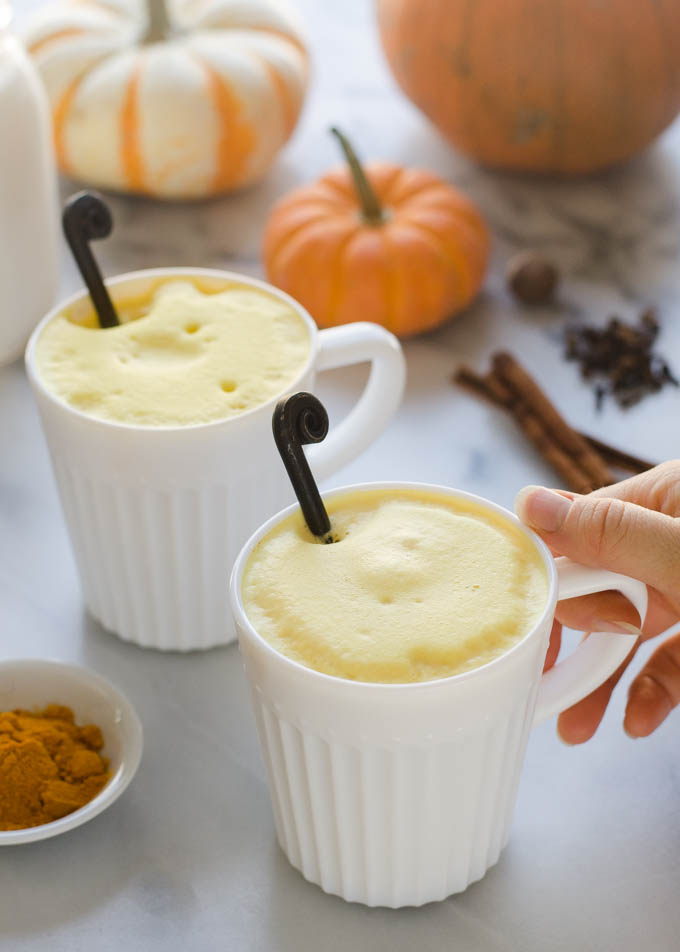 Usually when I make a turmeric latte for myself, I don't add any extra sweetener. I find that the natural lactose in milk is sweet enough for me. But for a special occasion it's fun to add the extra flavor of maple syrup.
Also, I have cut way back on my sugar consumption for several months now. 1 teaspoon of maple syrup is almost too sweet for me, but you might want to add up to a tablespoon if you like things sweeter.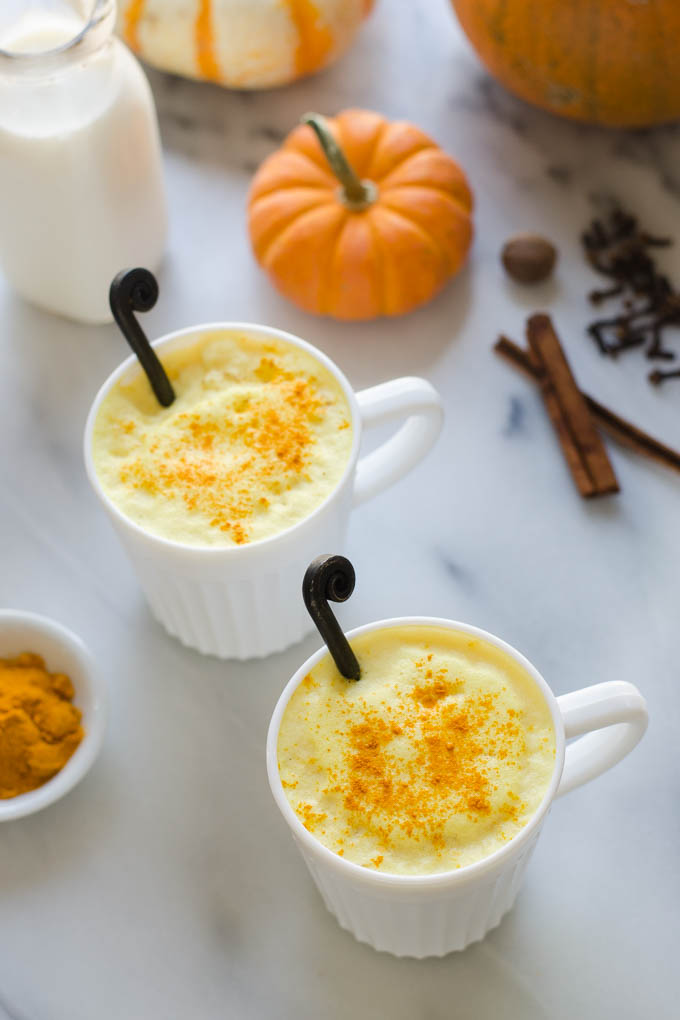 You can also use this latte base as a creamer for coffee or a latte made with espresso. Simply warm the milk, froth it, and pour over your coffee. Mmmmm…
Or you can steep some black tea in with the other spices to make a tea latte.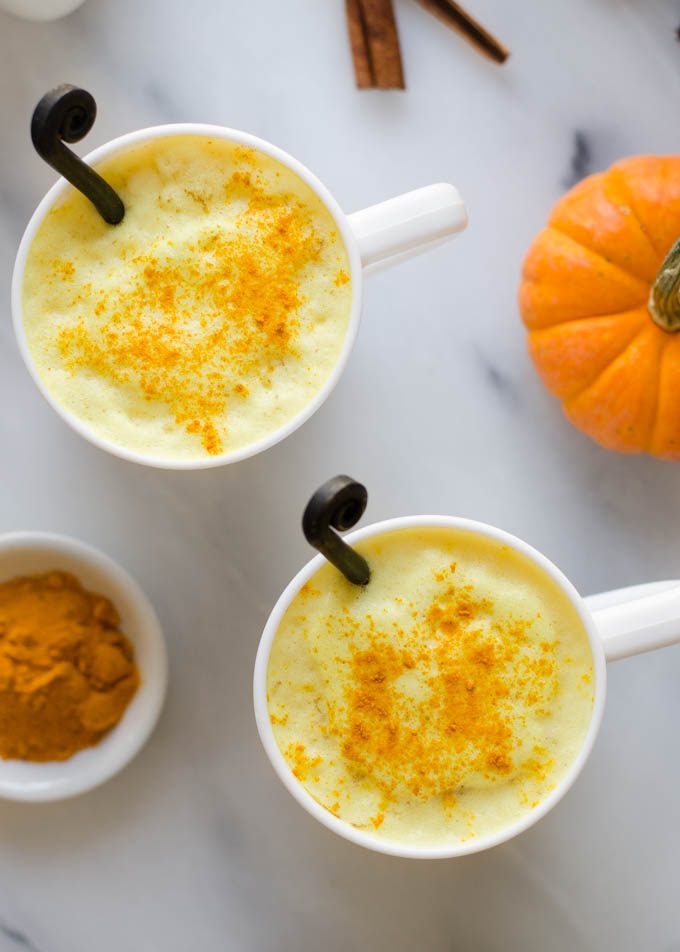 Many thanks to the National Milk Life Campaign for sponsoring this post! Milk is such an important part of our diet. We drink/cook with at least a gallon a week!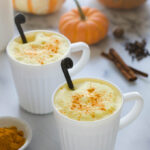 Maple Pumpkin Spice Turmeric (Golden Milk) Latte
A yummy and nutritious fall/winter drink.
Ingredients
2

cups

whole milk

1/2

cup

heavy cream

2

teaspoons

pumpkin pie spice

1 1/2

teaspoons

turmeric powder

1/4

teaspoon

ground black pepper

1

teaspoon

pure vanilla extract

2

teaspoons

pure maple syrup

more to taste
Instructions
Place the milk, cream, pumpkin pie spice, turmeric, and pepper in a medium saucepan set over medium heat. Heat the milk to 175 degrees F, whisking occasionally. Remove from heat, cover, and allow to steep for 15 minutes.

Strain the milk through a cheesecloth-lined fine-mesh sieve. Stir in the vanilla.

When ready to serve, place 1 teaspoon (more to taste) maple syrup in a mug. Heat the desired amount (about 1 cup works well) of milk to 155 F and froth (this can be done by pumping the milk in a French press, blending in a blender, shaking in a jar, etc.). Pour into your mug and enjoy!
Recipe Notes
This can be used as a coffee creamer. You may need to use more sweetener to counteract the bitter flavor of coffee.
You can also add a tablespoon of black tea along with the spices to make a tea latte.
If you're feeling extra indulgent, you can top off this latte with some whipped cream. Then you'll really have a hard time keeping your kids from drinking the whole thing!
I used my Homemade Pumpkin Pie Spice recipe, and omitted the allspice.