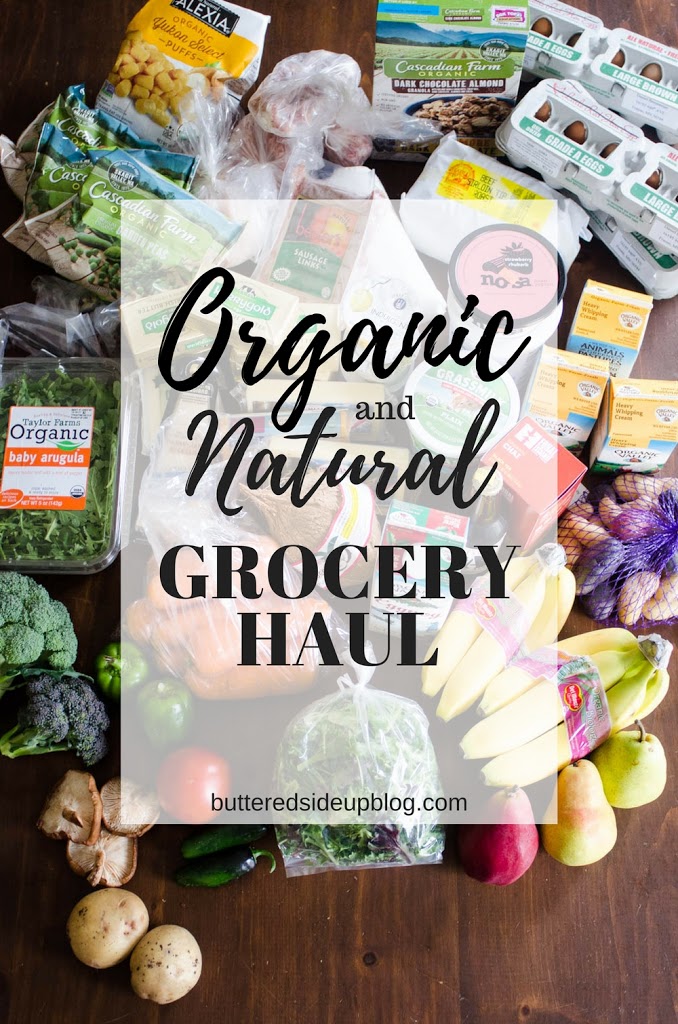 Call me nosy, but I love seeing what food other people buy. It inspires me and gives me ideas about what to buy myself.
Today I'm sharing all of the groceries that we bought for a week's worth of meals for our family of 4. We tend to do all of our grocery shopping on Saturday. That way Reuben and I can both go into town and we each get one child to mind. We both can't stand it when our kids are crazy in stores, so it really helps if we can divide and conquer.
Sometimes we have to make a grocery stop partway through the week (the life of a food blogger!), but we get the bulk of our shopping done in one day.
On to the haul!
Organic/Natural Grocery Haul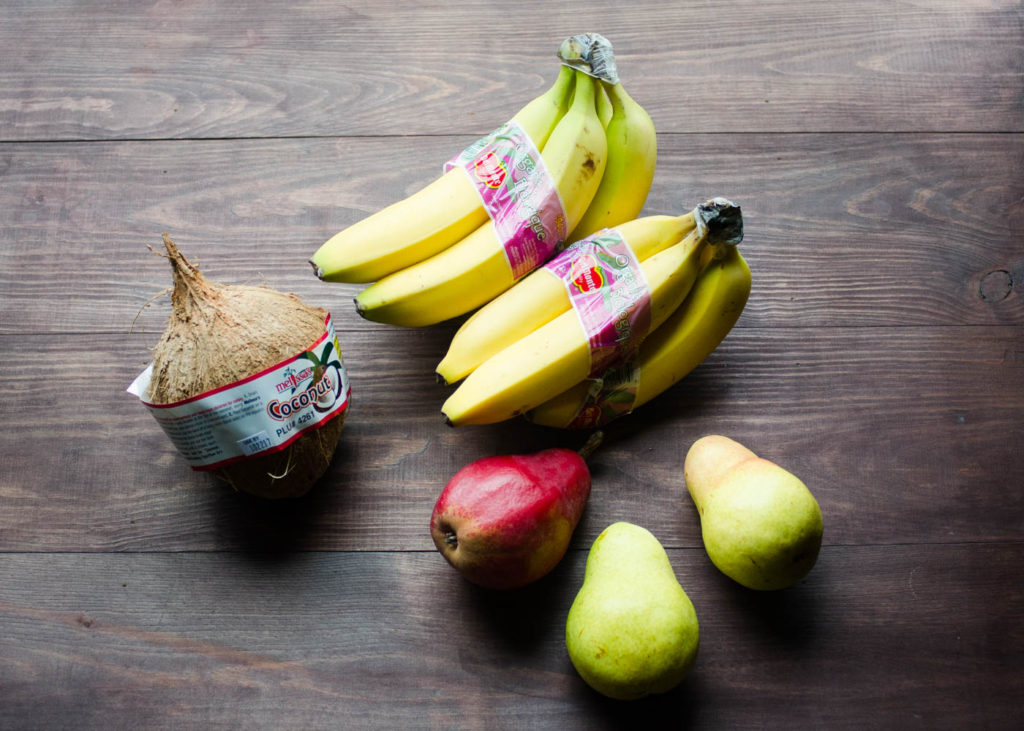 FRUIT
The coconut and organic bananas were from Walmart, and the organic pears were from the HFS (health food store).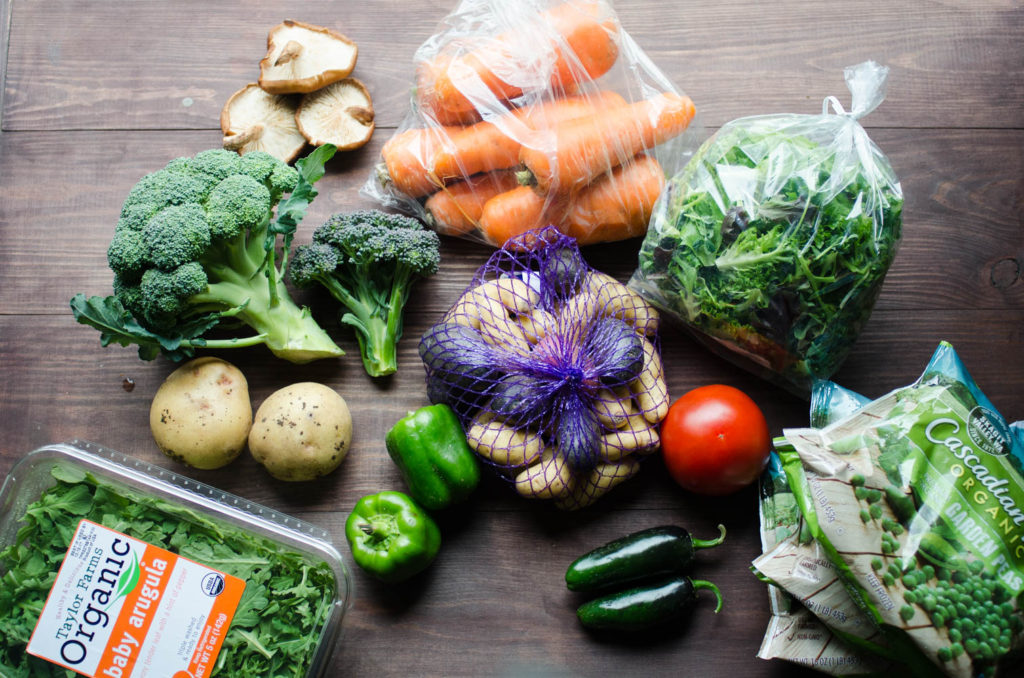 VEGETABLES:
The carrots, lettuce, and peppers were from the farmers market, and the broccoli, shiitake mushrooms, fingerling potatoes, tomato, frozen peas, arugula, and Yukon gold potatoes were from the HFS. Everything from the HFS was organic except for the Yukon gold and fingerling potatoes. For some reason I assumed the fingerling potatoes were organic…perhaps because I was so excited to find some. They're so pretty when roasted. The Yukon gold potatoes were from a local farmer.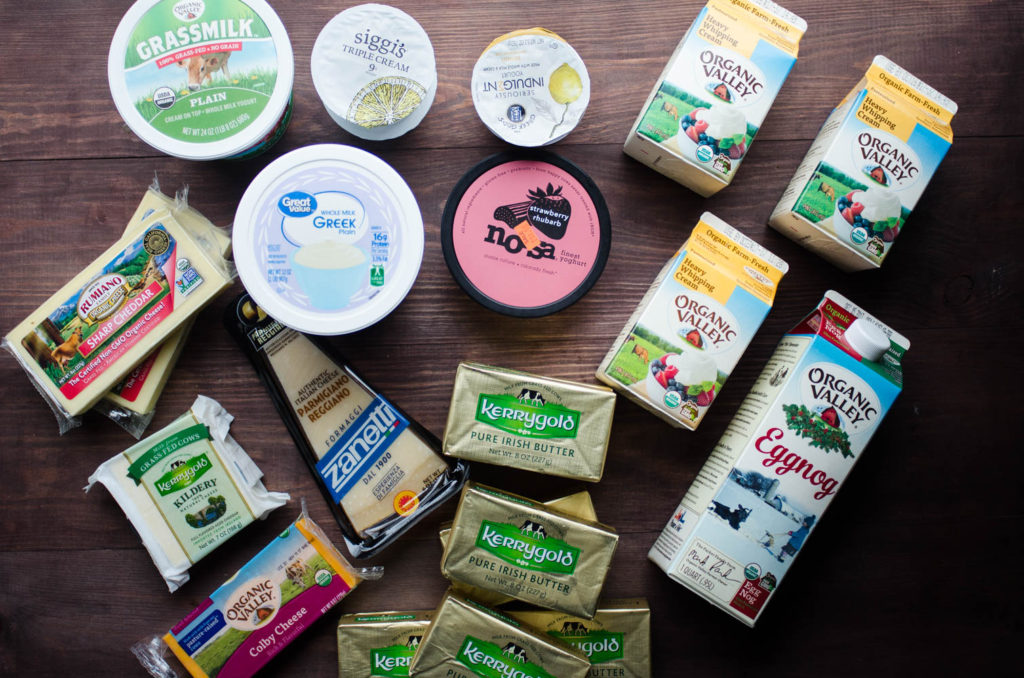 DAIRY
The Rumiano sharp cheddar, Organic Valley Grassmilk, Siggi's, Greek Gods, and Noosa yogurt, heavy cream, eggnog, and Colby cheese were from the HFS. The GV plain Greek yogurt, Parmigiano Reggiano (made in Italy), Kildery cheese, and Kerrygold butter were from Walmart. All of the yogurt except for the Grassmilk was for Reuben's lunches – he's a yogurt addict! And of course he was the one who got the eggnog.
I wish I could find some organic/grass-fed Parmesan cheese, but I haven't seen it in our town!
P.S. – If you'd like a review of Kerrygold and 4 other grass-fed butters, check out my post HERE!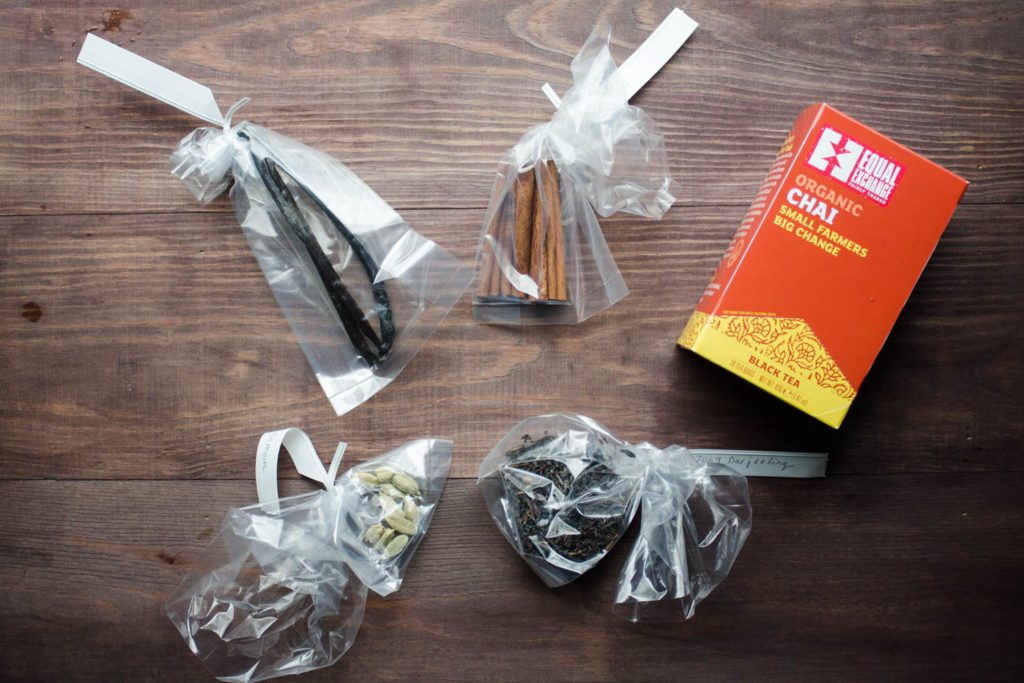 PANTRY
I needed some spices for a recipe I was testing: vanilla beans, cinnamon, black tea, and cardamom, all organic except the vanilla. I also bought a box of organic Chai tea.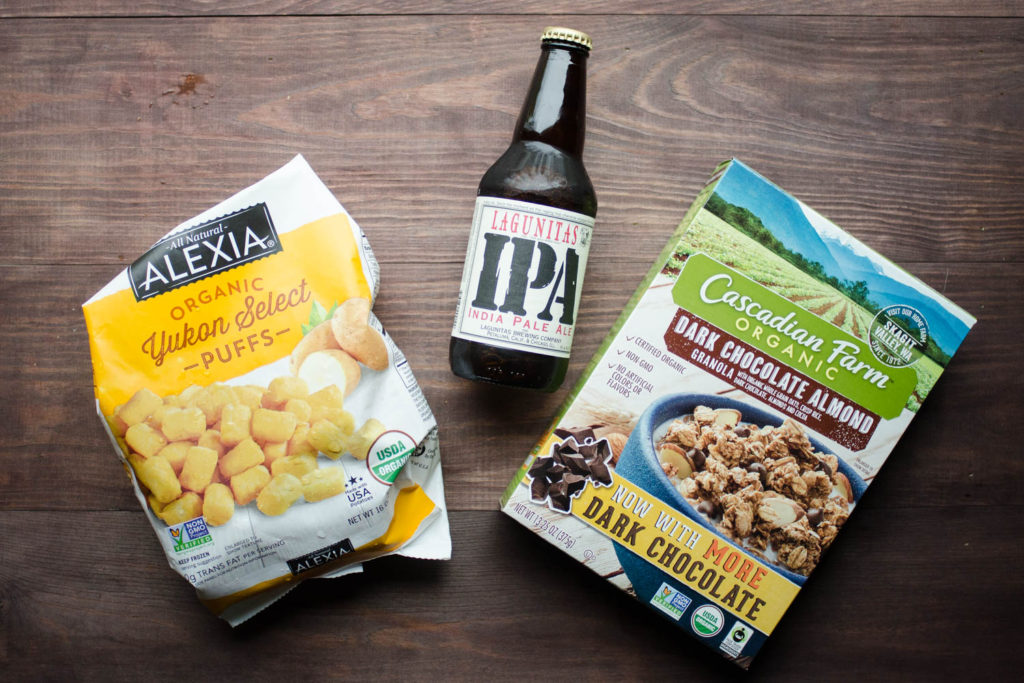 "JUNK" FOOD
I was planning on making totchos with a bag of organic tater tots that we had in our freezer, and Reuben insisted on buying an extra bag because he said that we never have enough of them. I purchased a bottle of beer from a local alcohol store to use in a recipe I'm testing. It turned out to be very bitter and ruined what I was making. Bleh. Reuben also got a box of Cascadian Farms dark chocolate granola. The tots and granola were purchased from the HFS.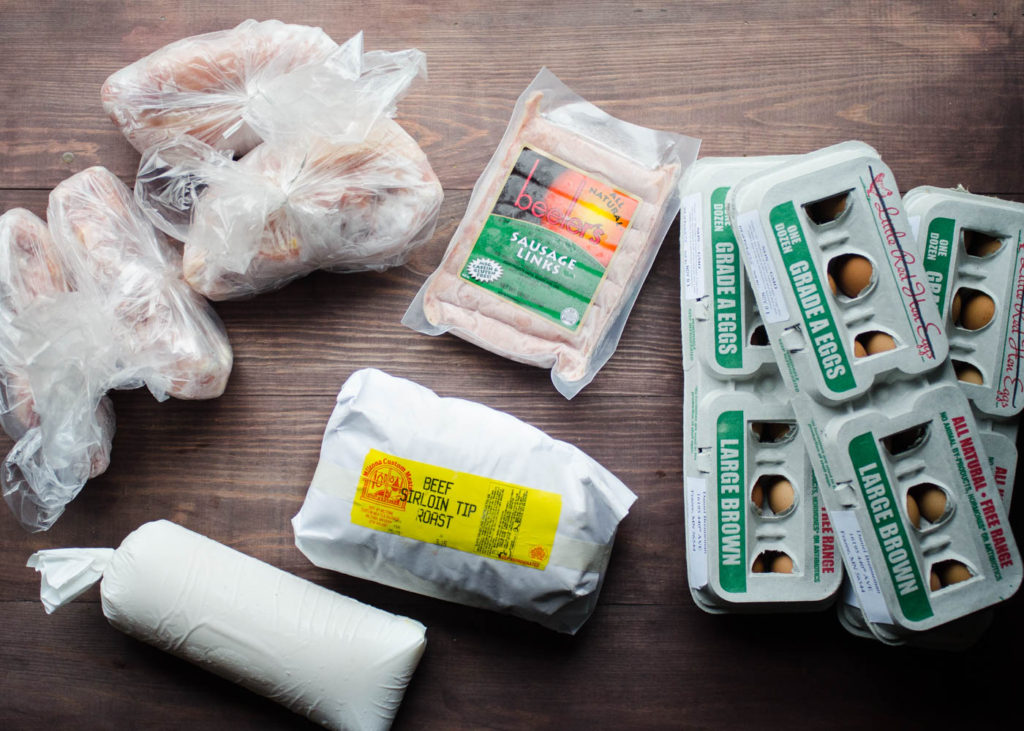 MEAT AND EGGS
I purchased some chicken backs, chicken breasts, a beef roast, and some lard from the farmers market. We got the eggs and sausages from the local health food store.
So that's all the food we bought for the week! We did end up purchasing a quarter of a cow the same day, which we split with my sister. And I had to stop and buy more spices on Tuesday because I stupidly didn't get enough.
Let me know if you would be interested in seeing the meals that I make from a grocery haul. And if you'd like to know how much we spent. I know that money can be a sensitive issue, so I wasn't sure if I should include the prices or not. Let me know what you think!
And if you'd like to see what I eat in a day, check out my What I Ate Wednesday posts!
xoxo
Erica