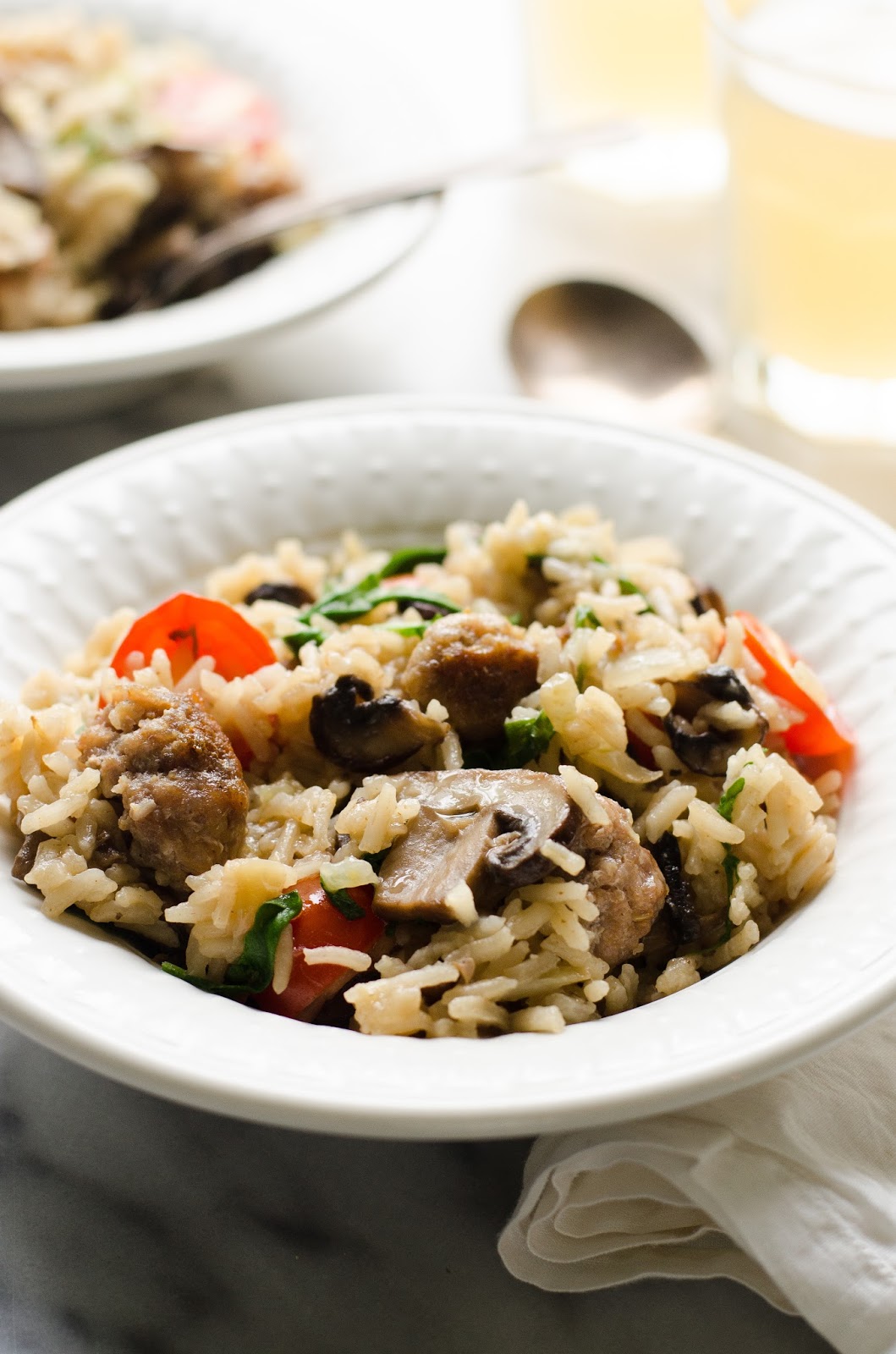 Sometimes (a lot of the time) by the time supper is over, the kids are wiped up (when will James learn to eat cleanly?!), and the dishes are washed, I'm exhausted. Cooking supper at home from scratch is a passion of mine, so I'm not willing to give that up. BUT, opting for meals that generate less dishes definitely helps to keep the dinner insanity down.
Today I bring you a meal that ticks all the boxes for me: It's easy enough for a mentally tired person to make, it tastes amazing, and it only requires one pot. ONE.
Excuse me while I do a happy dance as I think about all the dishes I don't have to do when I make this recipe.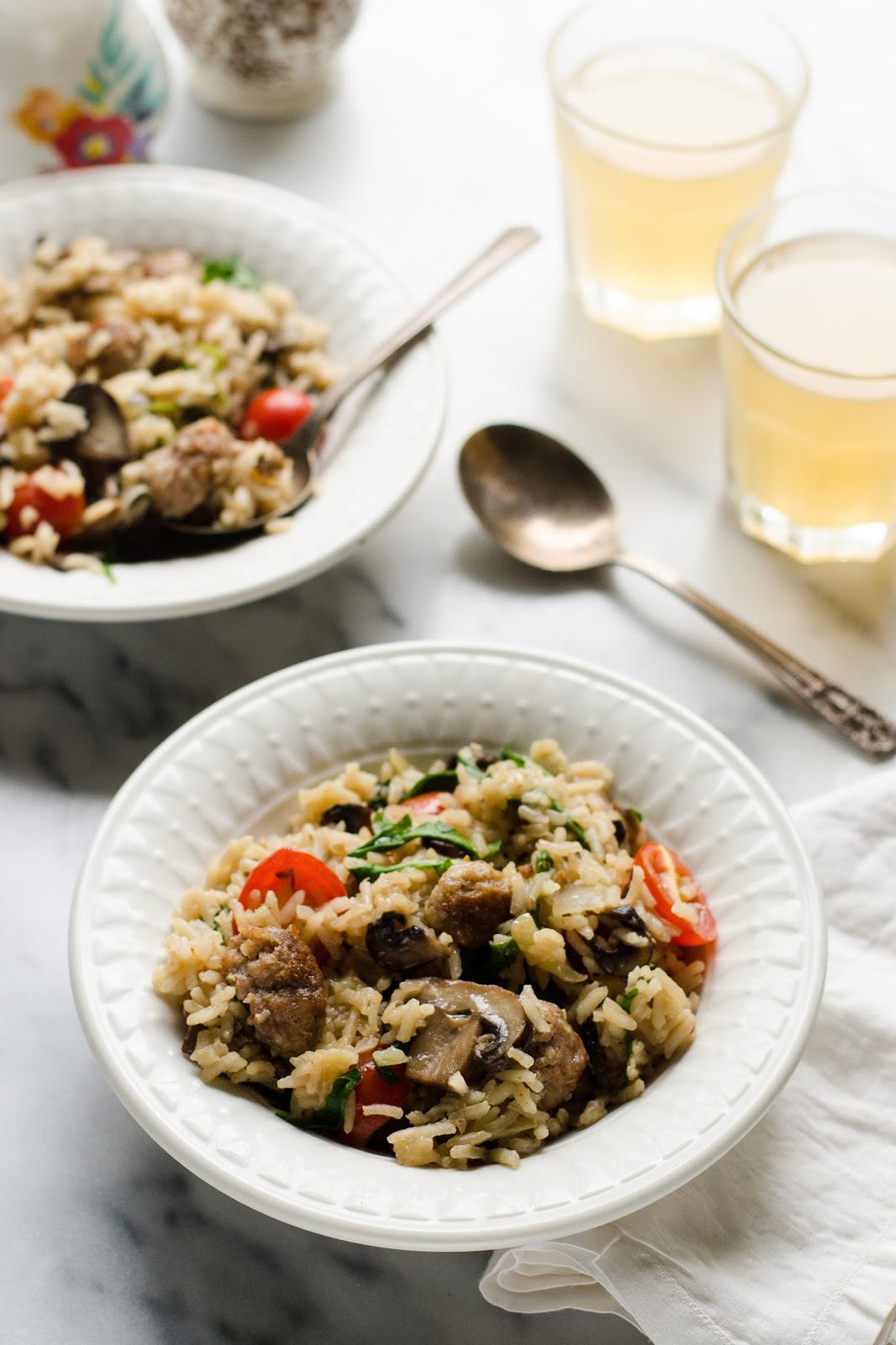 If you want to give this One-Pot Sausage and Veggie Rice a go for supper (trust me, YOU DO), then boogie on over The Pioneer Woman's blog and snatch the recipe.

Also, I'd like to know 2 things from you: How do/did you teach your kids to eat cleanly, and what night of the week is the craziest for you?
RELATED ARTICLE: