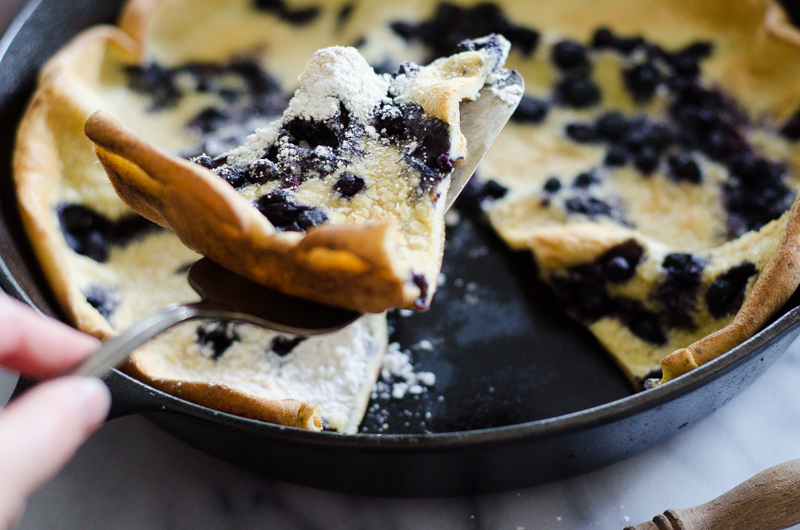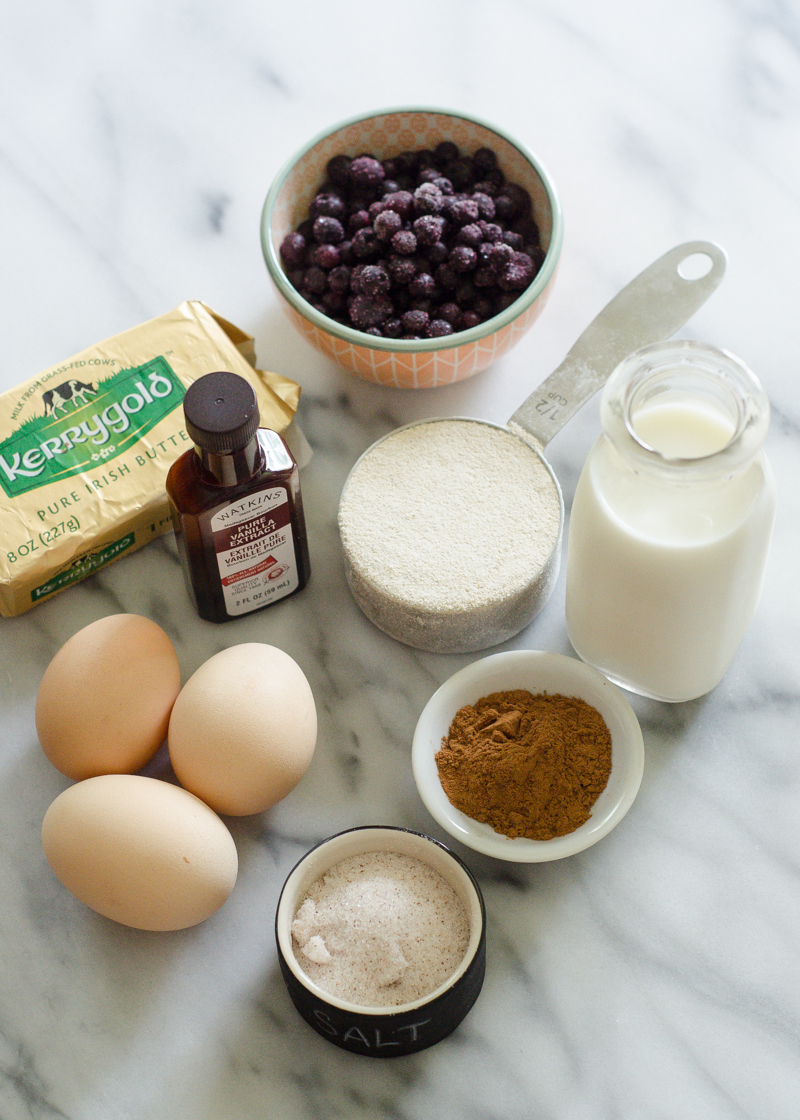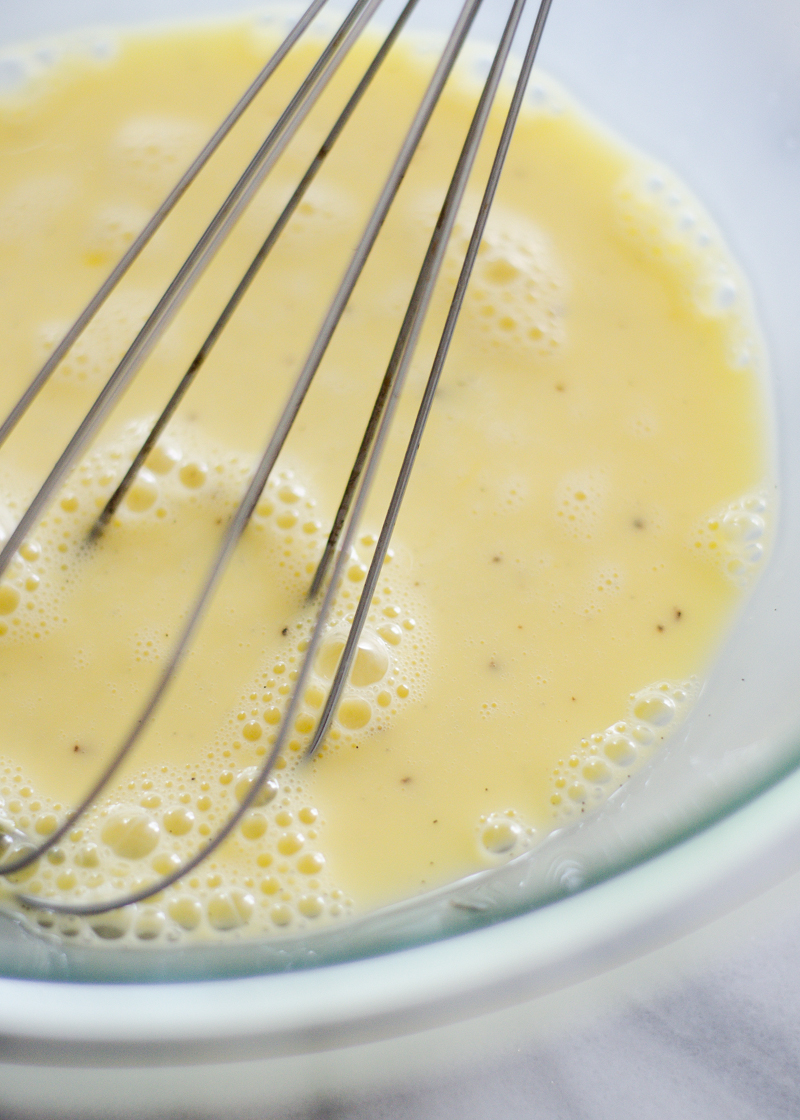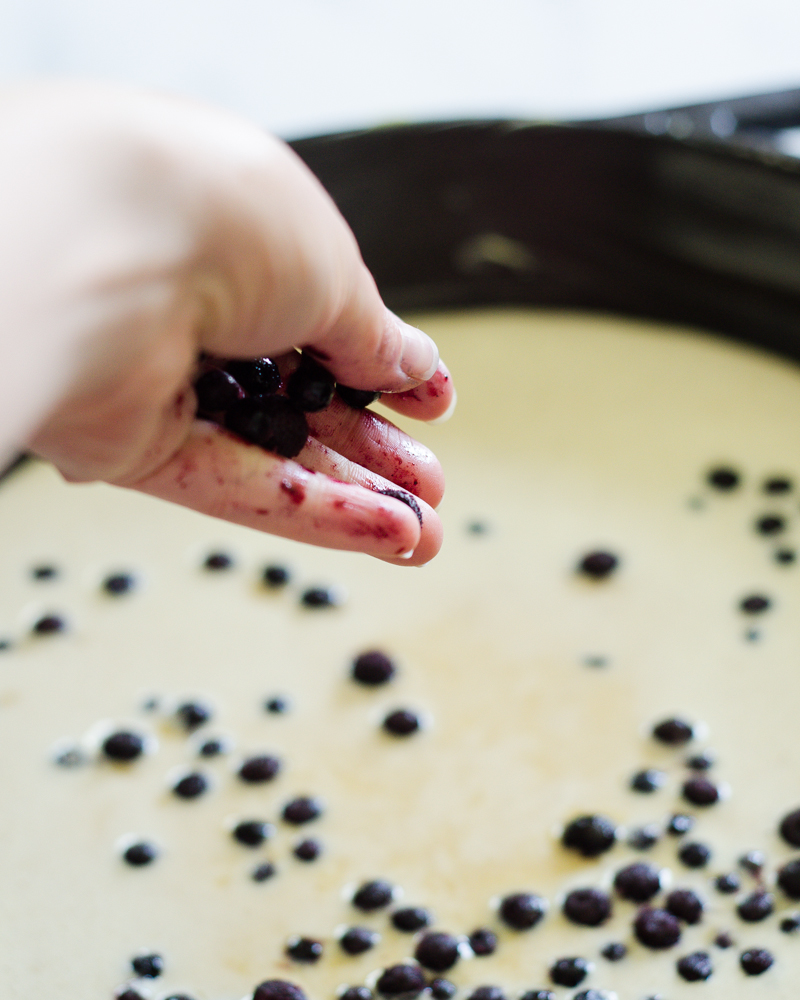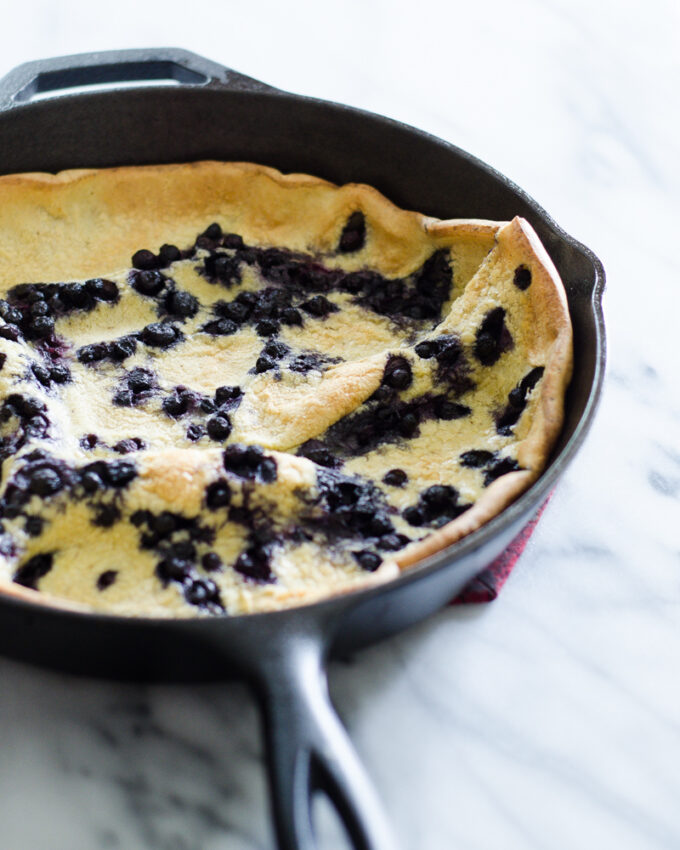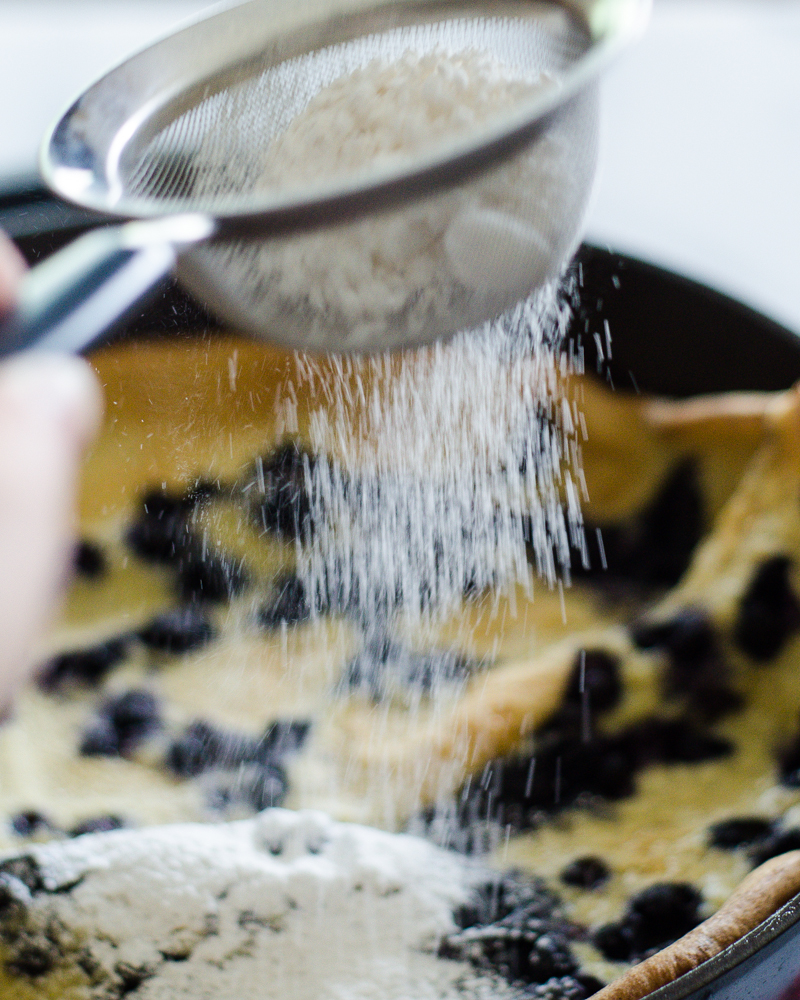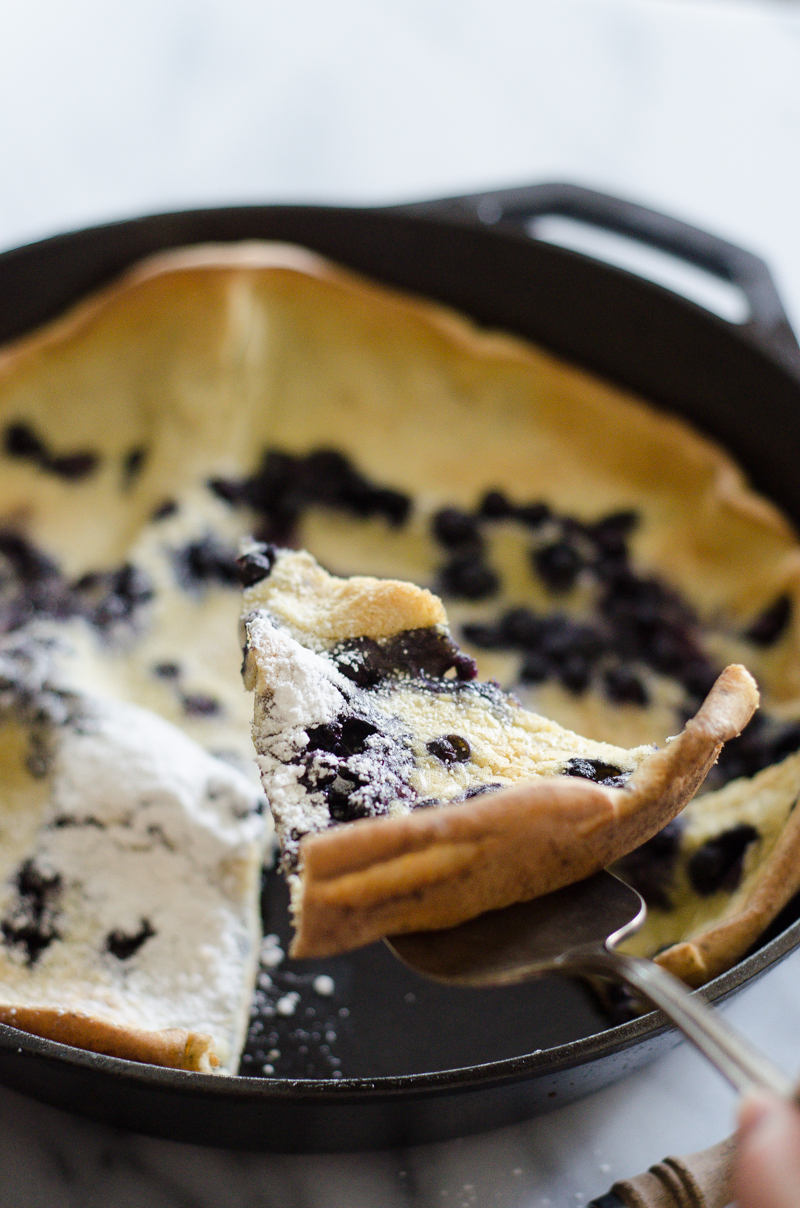 This past week, Reuben and I were away from each other overnight for the first time in our married life. Waaaah! It wasn't so bad during the day since Reuben is gone at work during that time normally. But at night, after Helen was in bed, it kind of sunk in. It's something I'm glad we were able to avoid for so long, and I hope we won't have to do it often.
While Reuben was gone, I made this Blueberry Dutch Baby for Helen and I. It's one of her favorite things to eat. She would probably eat a third of a pan in I let her.
One of the reasons I like this "pancake" is because is calls for less flower and more eggs than regular pancakes. It's a fun way to get some eggs into your diet.
I have used both sprouted wheat and white flour for this recipe – both work well. Of course the sprouted flour will be less light and airy, but I'm willing to compromise a bit for the added nutrients.
Have you ever been away from someone you love for an extended period? How did you deal with missing them?
Blueberry Dutch Baby
Ingredients:
3 large eggs
1/2 cup milk
1 teaspoon vanilla extract, or 1/2 of a vanilla bean, cut in in half and seeds scraped out
1/2 cup sprouted wheat flour or organic all-purpose white flour
1/2 teaspoon salt
1/8 teaspoon cinnamon
2 tablespoons melted butter
1/3-1/2 cup blueberries, fresh or frozen
butter, maple syrup, and/or powdered sugar for serving
Directions:
Preheat oven to 425 F (218 C). Butter a 12-inch cast iron skillet.
Put the eggs, milk, and vanilla extract into a blender and blend until smooth (you can also do this in a bowl with a whisk). Sift in the flour, salt, and cinnamon; blend until smooth. Add the butter and blend.
Pour the batter into the prepared skillet. Sprinkle the blueberries on top. Bake at 425 for 15 minutes. Lower the oven temperature to 325 and bake for an additional 5-10 minutes, or until golden brown. Serve hot with lots of butter and a drizzle of maple syrup or a sprinkle of powdered sugar.
More delicious recipes: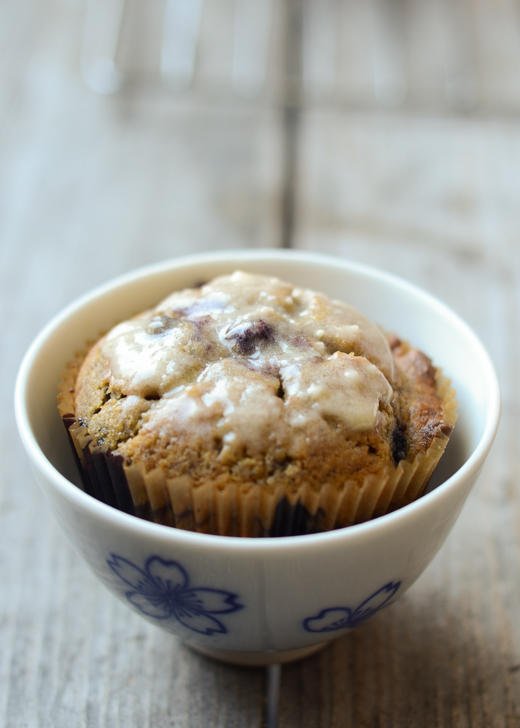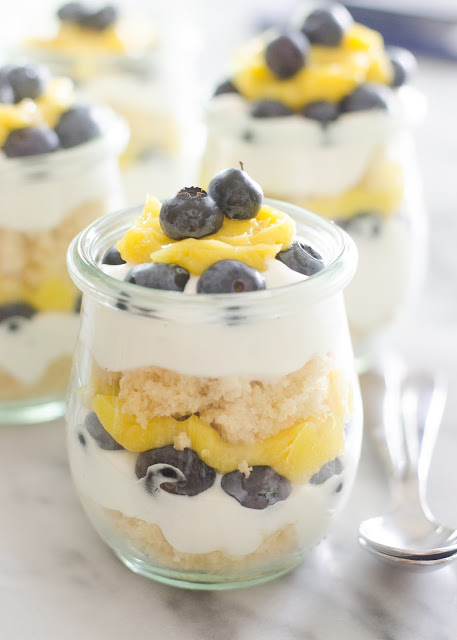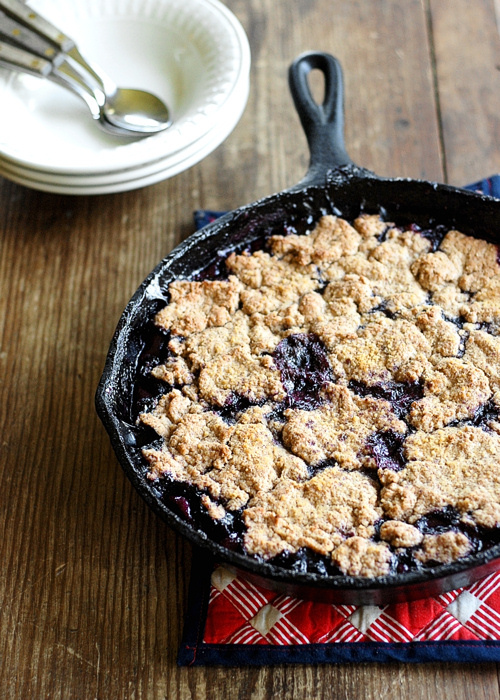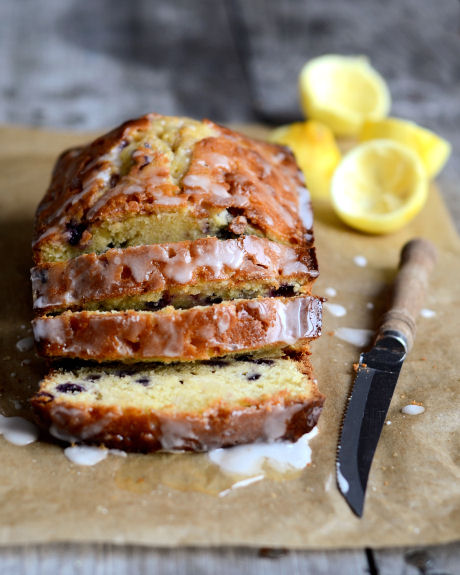 Join my mailing list and get access to my free Healthy Junk Food Substitutes Guide!