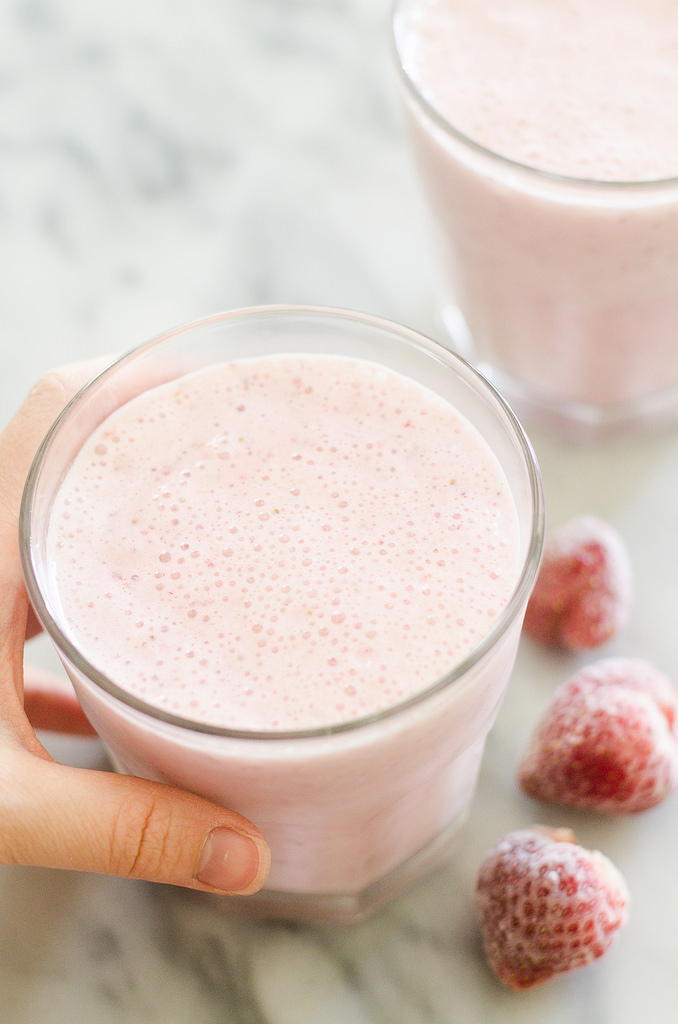 If there's one thing I love for breakfast on hot summer days, it's an icy cold, strawberry smoothie. I'll often wake up with my throat feeling parched, and something liquid sounds just right for starting out my day.
We'll also drink smoothies for supper. Reuben works construction, so when he's been out in the heat all day, sometimes he doesn't want a warm supper.
This strawberry protein smoothie is my all-time favorite. I love other kinds of smoothies as well, but this is the one I make most often.
I like adding some extra protein (in the form of
collagen peptides
) to my smoothies since I make a meal out of them. And I make sure to add plenty of cream to help keep me full.
Here's a video demonstrating how easy it is to make this strawberry protein smoothie. I had a lot of fun making this little movie for y'all – hope you enjoy!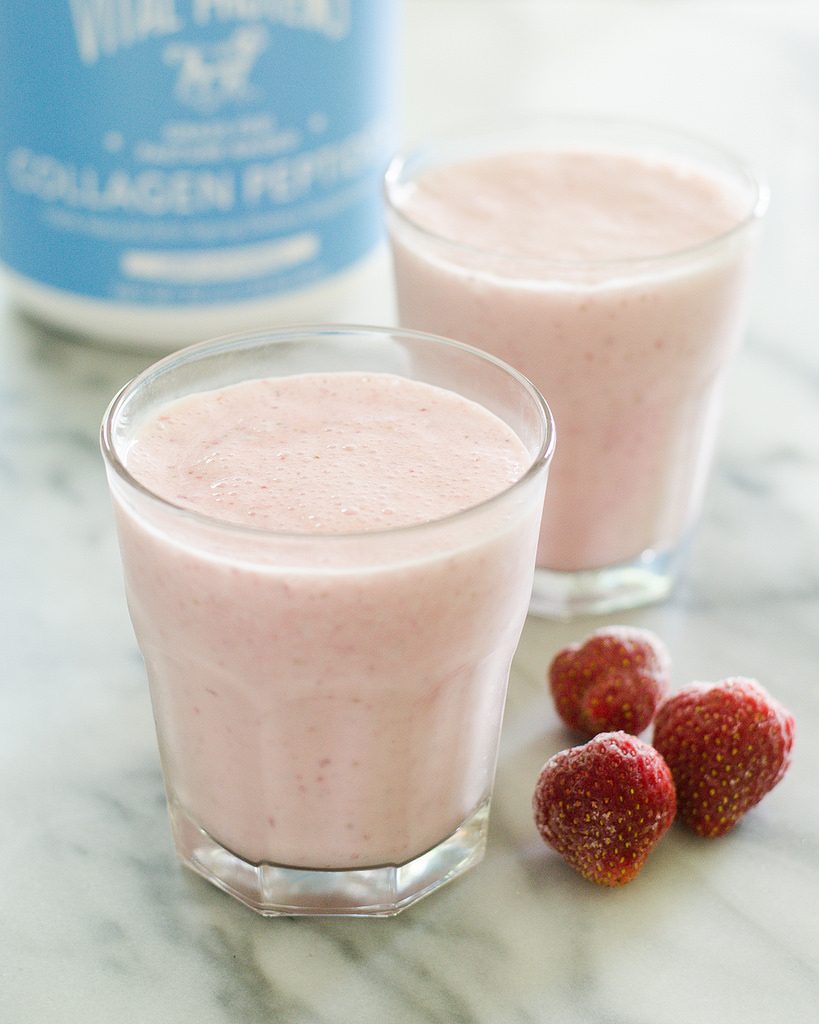 So how much protein is in this smoothie? 15 grams per serving! It also has 77% of your vitamin C intake, and 20% of your calcium.
Now, even though I use 1/2 cup of cream in this recipe, it's only 324 calories. So you'll probably want to supplement with an egg or snack if you're making a meal out of this.
I used My Fitness Pal to calculate the nutrition facts.
NOTE: I personally don't feel the need to add extra sweetness to my smoothies – the fruit is plenty sweet! But if you're like Reuben, you'll probably want to add some maple syrup. I'm still working on him. 😉
Strawberry Protein Smoothie
recipe by Erica Kastner | 5 mins | Serves 2 | PRINT
Ingredients:
1 1/2 cups frozen strawberries (organic is best since strawberries are on the dirty dozen),
1 cup whole milk (grass-fed is best!),
1/2 cup cream (grass fed rocks),
2 scoops collagen peptides (I use this brand),
1/4 teaspoon vanilla extract

Directions:
Place all ingredients in a blender and blend until completely smooth. Serve immediately or store in the refrigerator for a day or two, or in the freezer for longer.

NOTE: Some links are affiliate. All opinions are completely my own. Thank you for supporting Buttered Side Up!