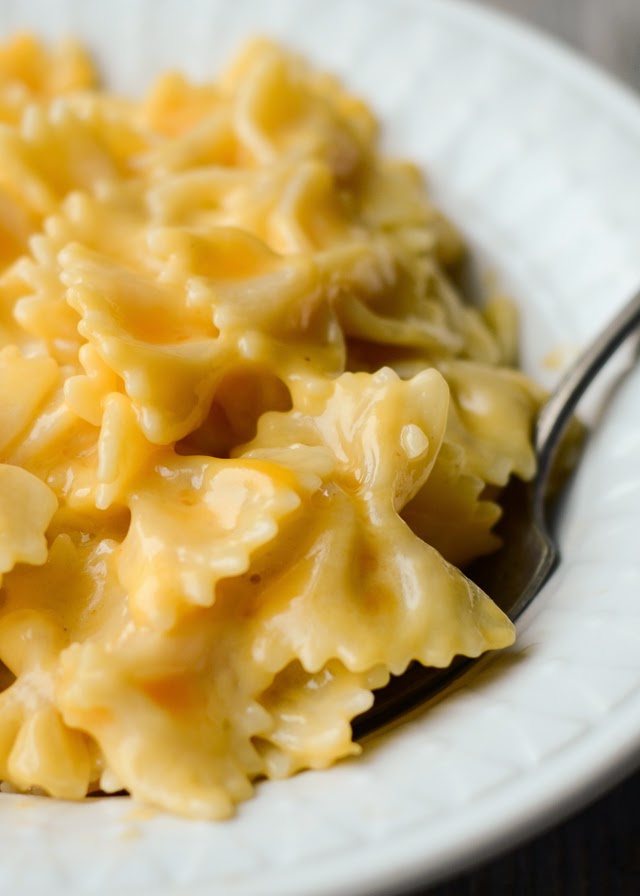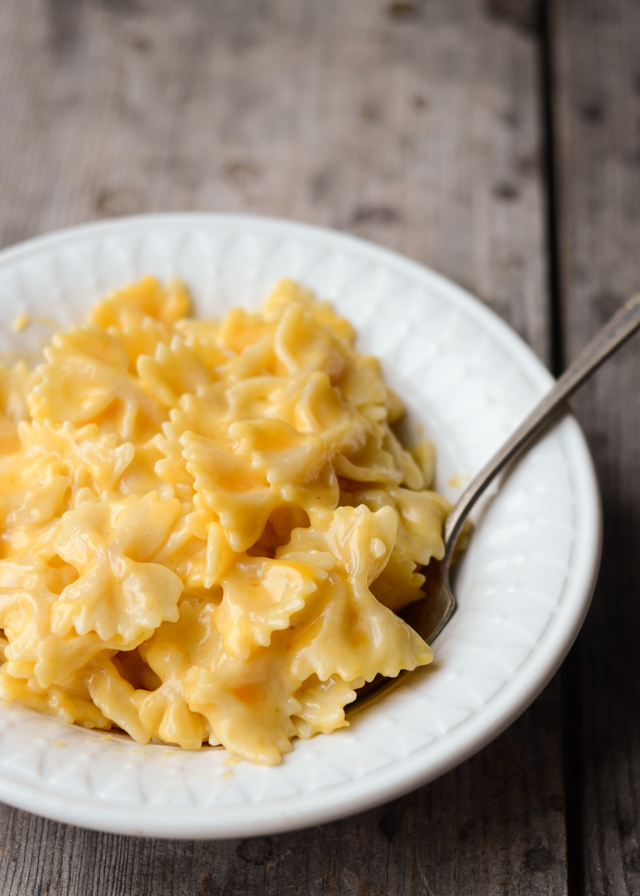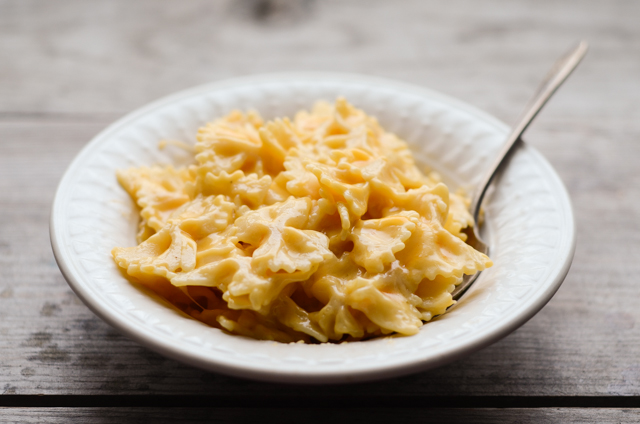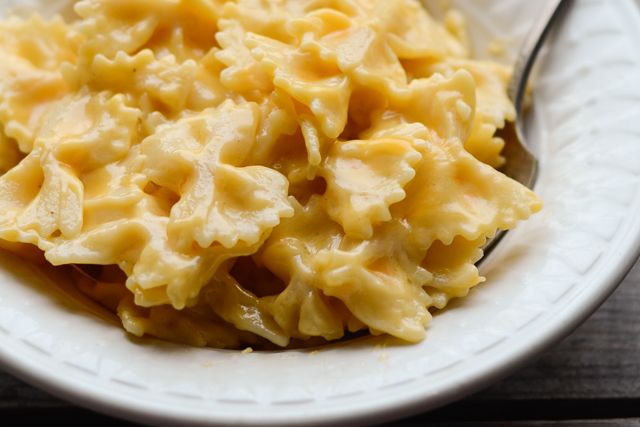 I used to turn up my nose at the very thought of mac and cheese. Growing up, we rarely ate the stuff. Occasionally we'd try a prepackaged variety. Horrid. Just horrid.
Fast forward to after Reuben and I were married. He told me about how much he liked mac and cheese. So I decided to try make some for him: from scratch. It was massively gross. I used whole wheat noodles which were bitter, and the sauce was tasteless. Needless to say I was very discouraged.
And so Reuben convinced me to (reluctantly) buy the prepackaged variety. To my surprise, I quite liked it.
But I didn't want to give up on mac and cheese from scratch.
I tried my fair share of macaroni and cheese recipes. They were all disappointing on some level. And then one day, being fed up with making cheese sauces and shoving mac and cheese into the oven, I decided to simplify things. I threw some good ingredients into a pot of noodles and gave it a stir. Bingo. Delicious.
This recipe is quite rich. If you aren't in love with all things cheesy and creamy, this may not be the recipe for you. But if you like things over-the-top, you should definitely give this a try.
NOTE: I like shredding the cheese myself rather than using the pre-shredded stuff you buy in a big bag – it's full of anti-caking agents.
Easy Stovetop Mac and Cheese
Ingredients:
8 ounces of pasta (shells, bow ties, penne, whatever you please)
6-7 ounces of cheddar cheese, shredded
6 tablespoons of butter
3 tablespoons of cream
salt to taste
Directions:
1) Bring a pot of water to a boil. GENEROUSLY salt the water. It's critical to salt the water enough, otherwise you pasta will be tasteless. Add the pasta and cook to your preferred doneness. Drain and return pasta to pan (I like to use a pot with a draining lid).
2) Add the butter to the still-hot pasta, cover and allow to melt a bit. Add the cheese and cream and give it a good stir. Put the lid back on and let it rest a bit. Give it another stir after a few minutes. Everything should come together into a smooth sauce. Taste and season with more salt if needed. Serve immediately.
3) Store any leftover in the refrigerator. Make sure to add a little cream to the pot when you reheat; otherwise the cheese will separate.
Join my mailing list and get access to my free Healthy Junk Food Substitutes Guide!