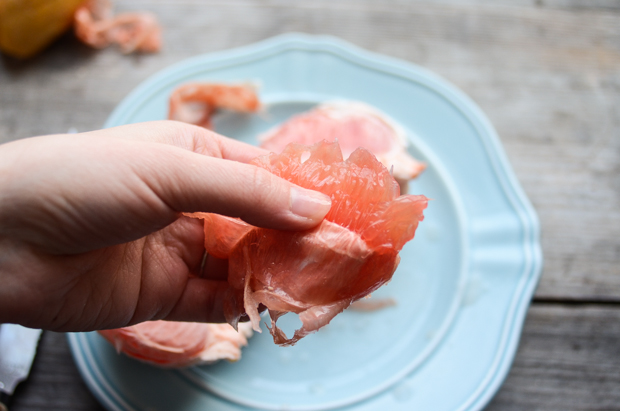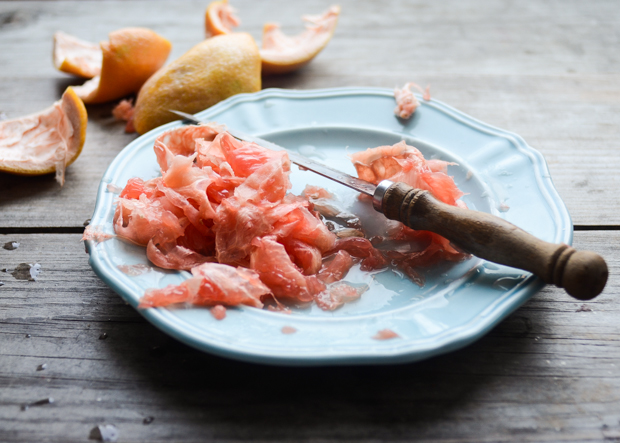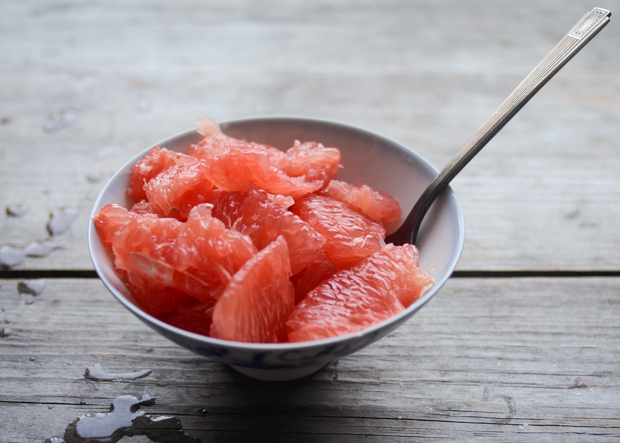 I have enjoyed a good grapefruit for as long as I can remember. The way my Dad taught me to eat it was to slice it in half, run a knife around each section, sprinkle it with sugar and scoop out the juicy innards with a spoon. It's a great, clean way to eat a grapefruit, but it's torture to work for each bite.
When I was eating lunch at my sister's, I noticed that she cut up her grapefruit like we do an orange. It inspired me to give it a try. It's so wonderful to be able to gobble down a bowl full of grapefruit without waiting between every bite.
I'm sure there are countless ways to eat a grapefruit, but this is the one that works best for me. And since I know it's sometimes easier to learn a new skill by watching than by reading, I made a video for you.
And for those that learn better by reading, here are the instructions:
How to Eat a Grapefruit:
1) Peel the grapefruit like you would an orange.
2) Tear off a section (again, like an orange). Slide a knife under the tough outer skin, then use your finger to pull out the soft, juicy insides.
3) Put the flesh into a bowl and discard the tough skins. Repeat with the remaining sections. Enjoy!
How do YOU like to eat a grapefruit?
MORE HOW-TO POSTS: