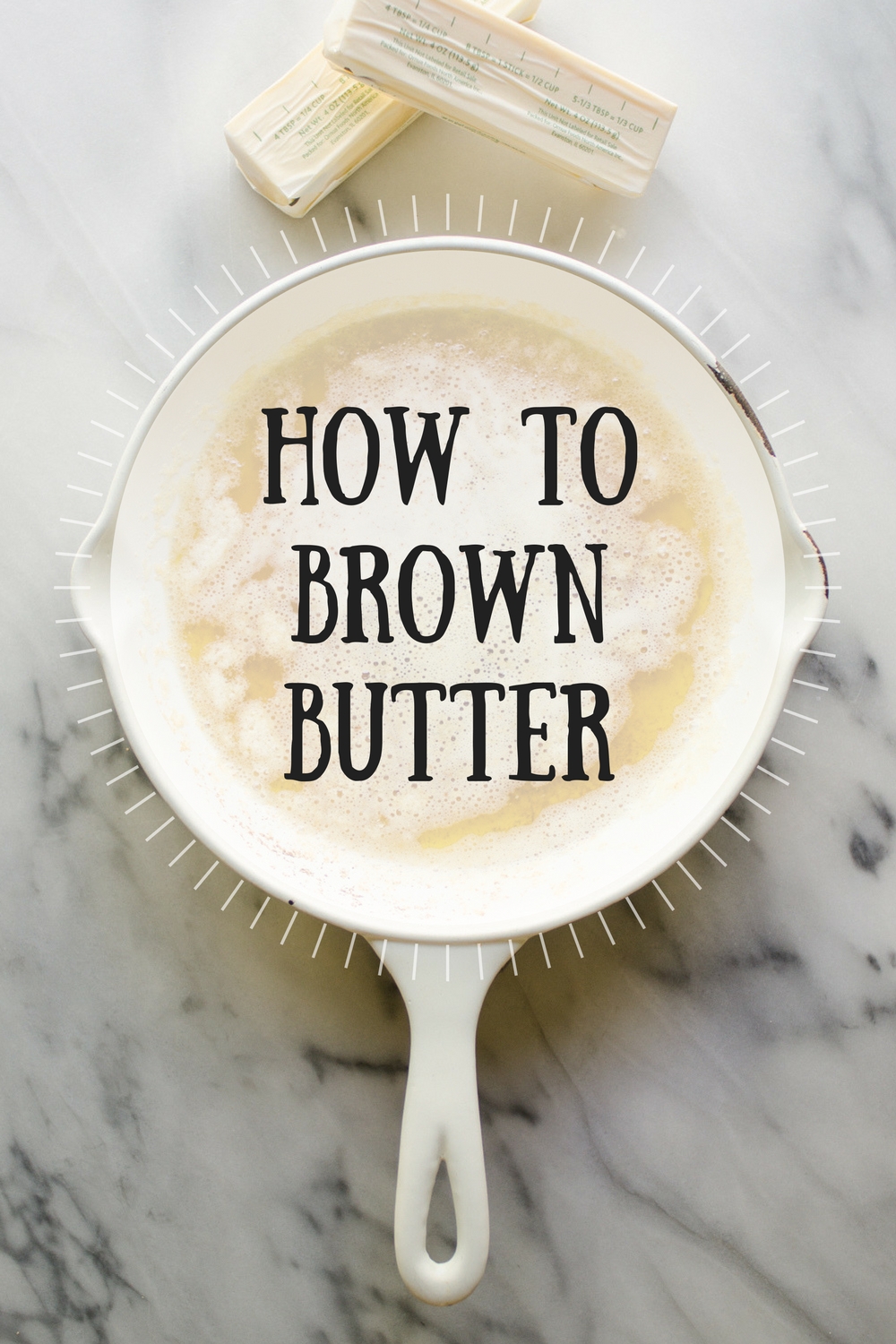 What is brown butter?
Brown butter is simply butter that has been cooked long enough so that the milk solids turn brown.
What does brown butter tastes like?
Browning butter gives it a beautiful flavor: a bit nutty and kind of like caramel. It takes the flavor of butter and enhances it.
How can you use brown butter?
Any time a recipe calls for melted butter, you can use browned butter instead! You can also pour it over popcorn, mashed potatoes, rice, etc. I might have to do an entire post about uses for brown butter!
How do you make brown butter?
Making brown butter is pretty similar to
making ghee
, except you don't strain out the lovely browned bits! It's super easy to make brown butter. BUT it takes a little bit of attention. Follow my step-by-step guide to learn how: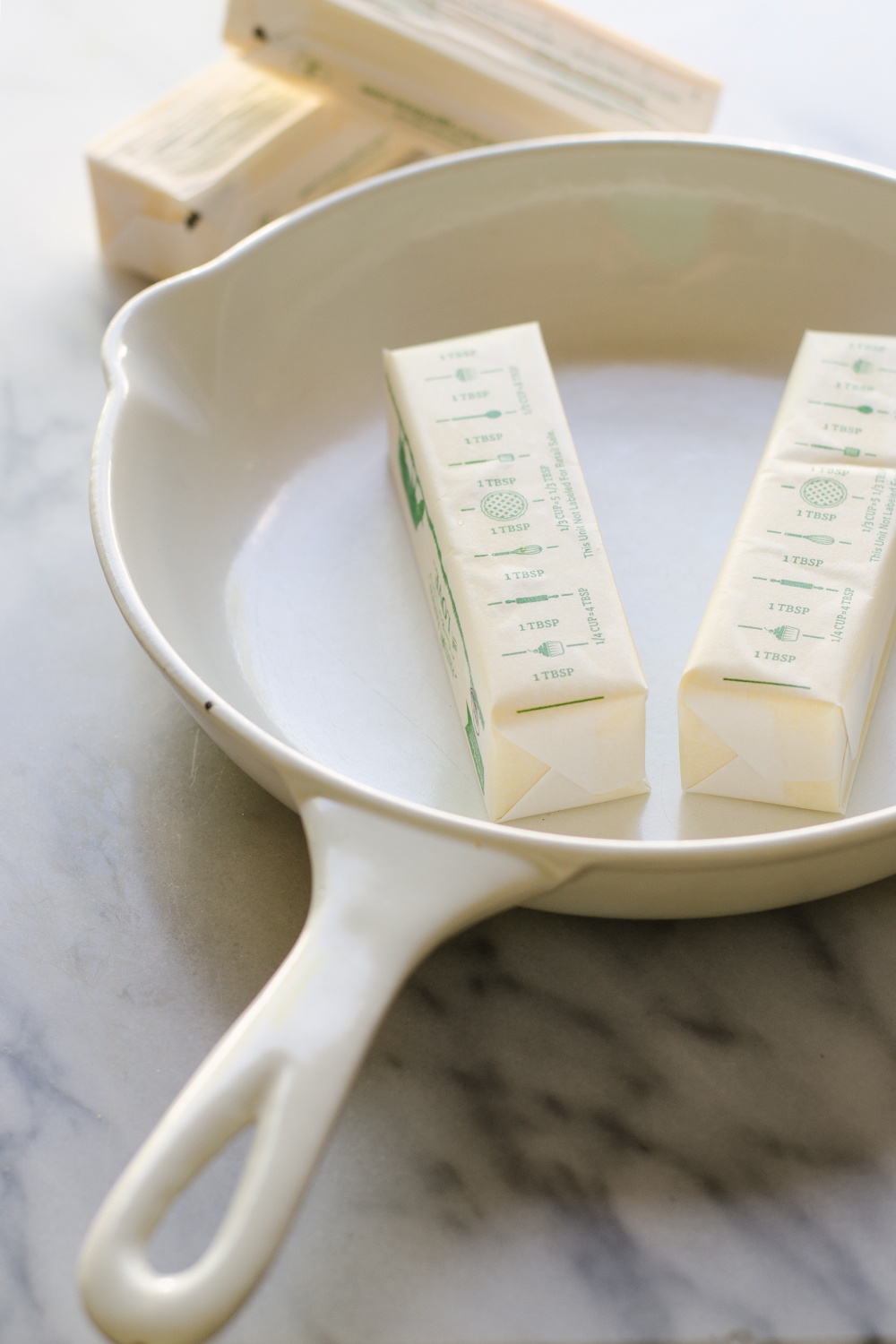 Start with high-quality butter. You know I'm partial to grass-fed butter.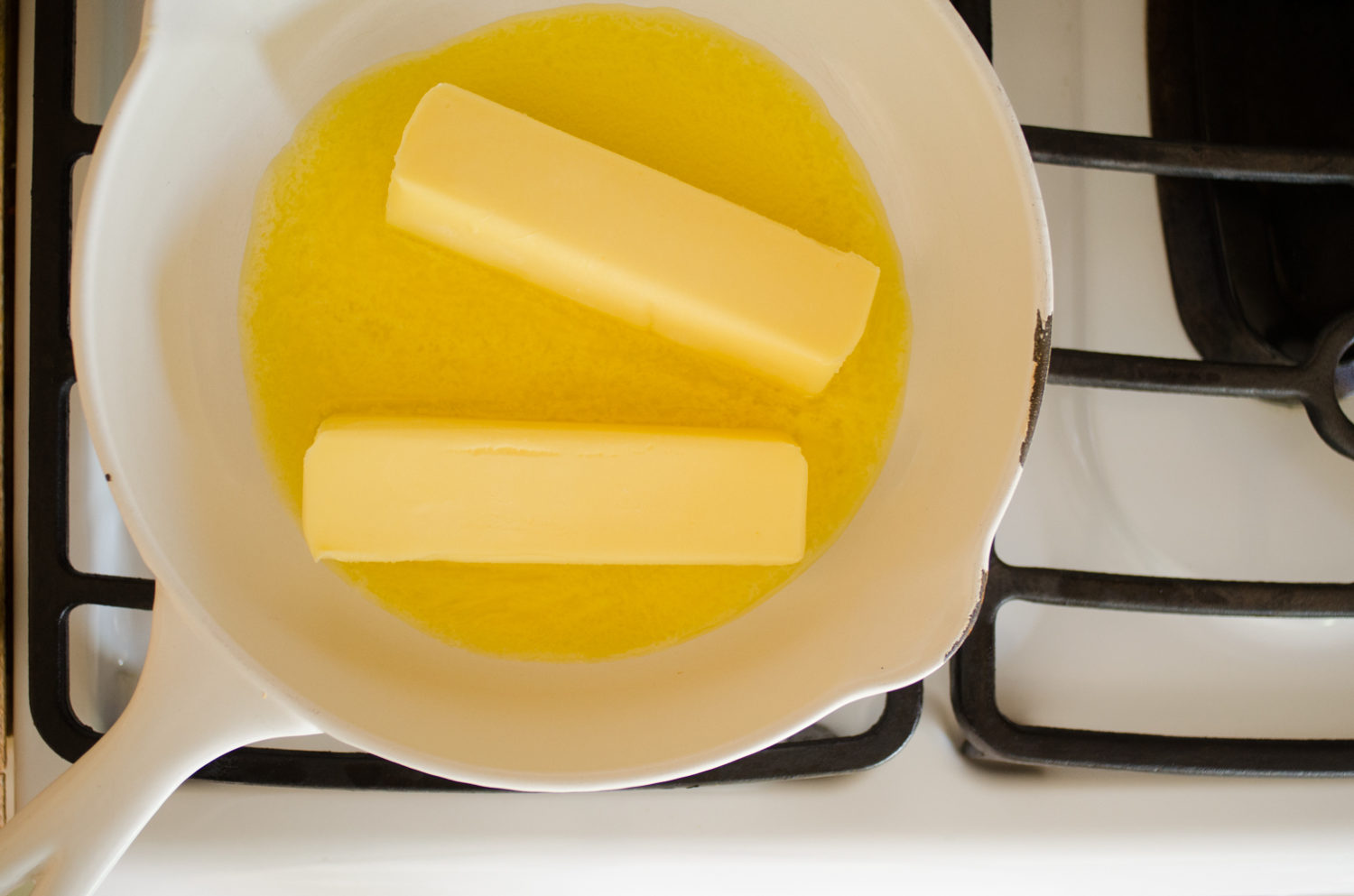 Melt the butter in a skillet like you normally would. I suggesting starting on a medium heat, then turning it down to medium-low once the butter is completely melted.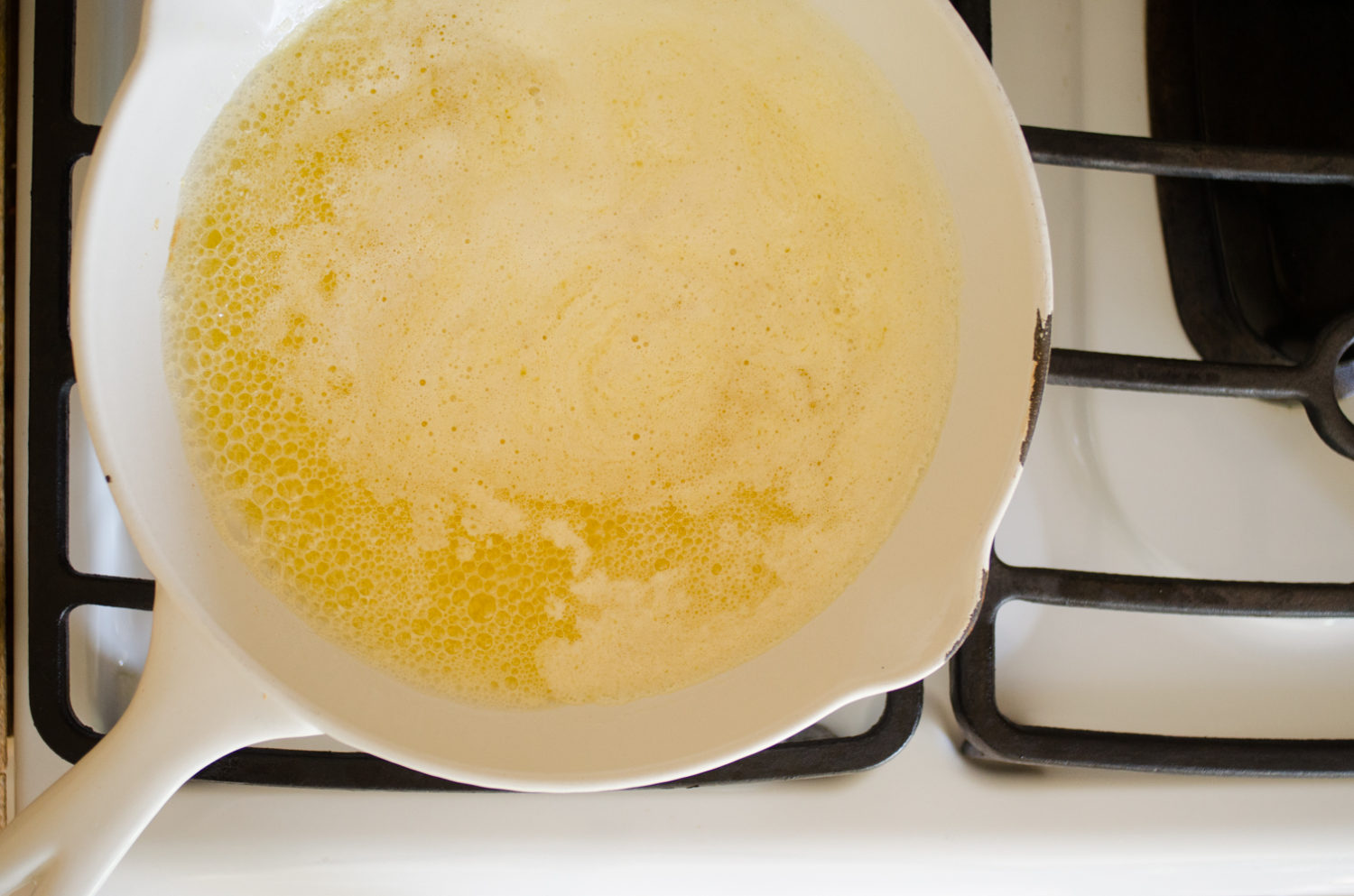 The butter will start to bubble, and a foam will rise to the top (this is the whey).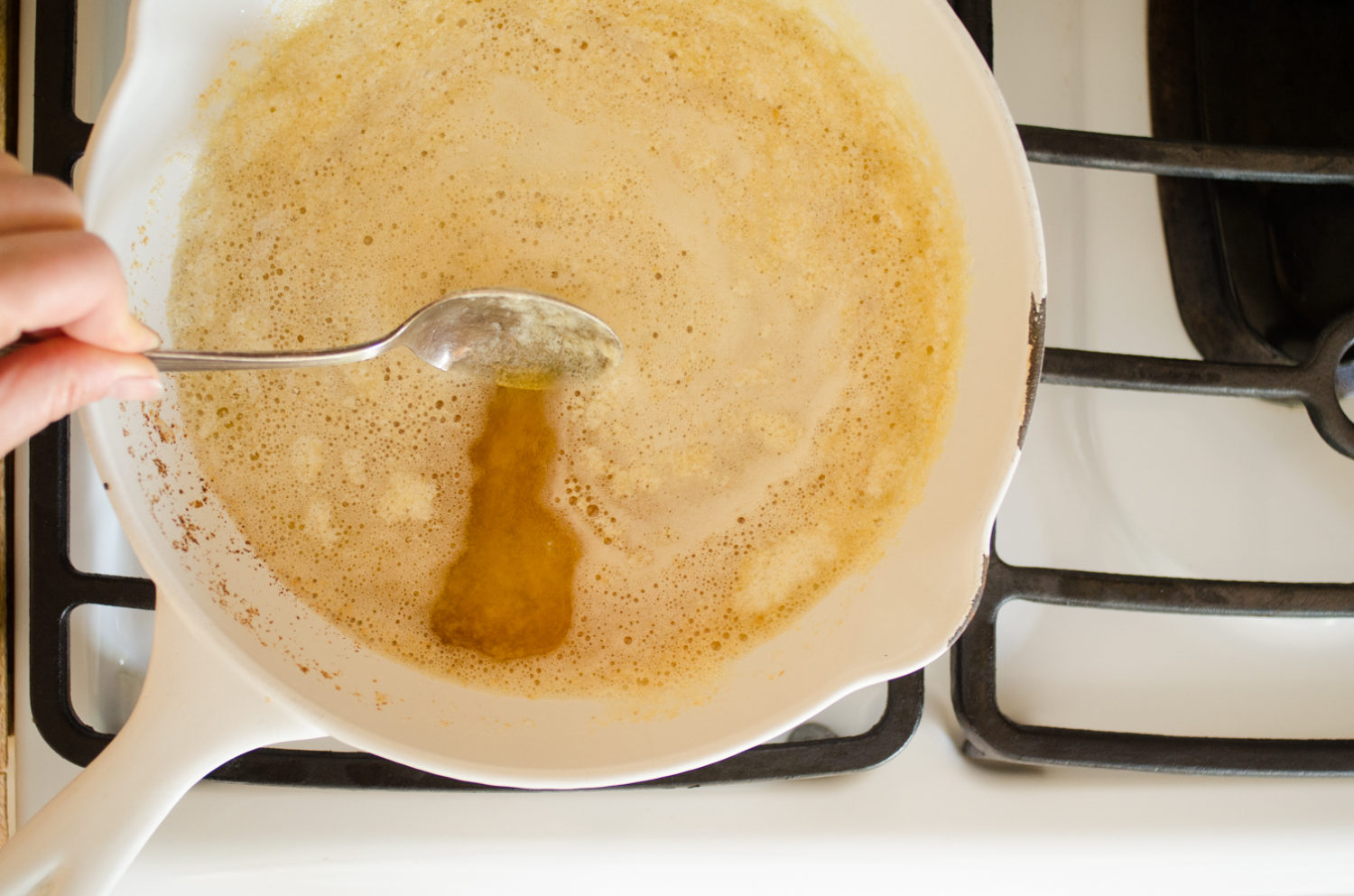 Continue cooking, swirling occasionally. Push the foam aside with a spoon to check to see if the butter has browned enough. The butter will also take on a nutty, toasted smell. Wonderful!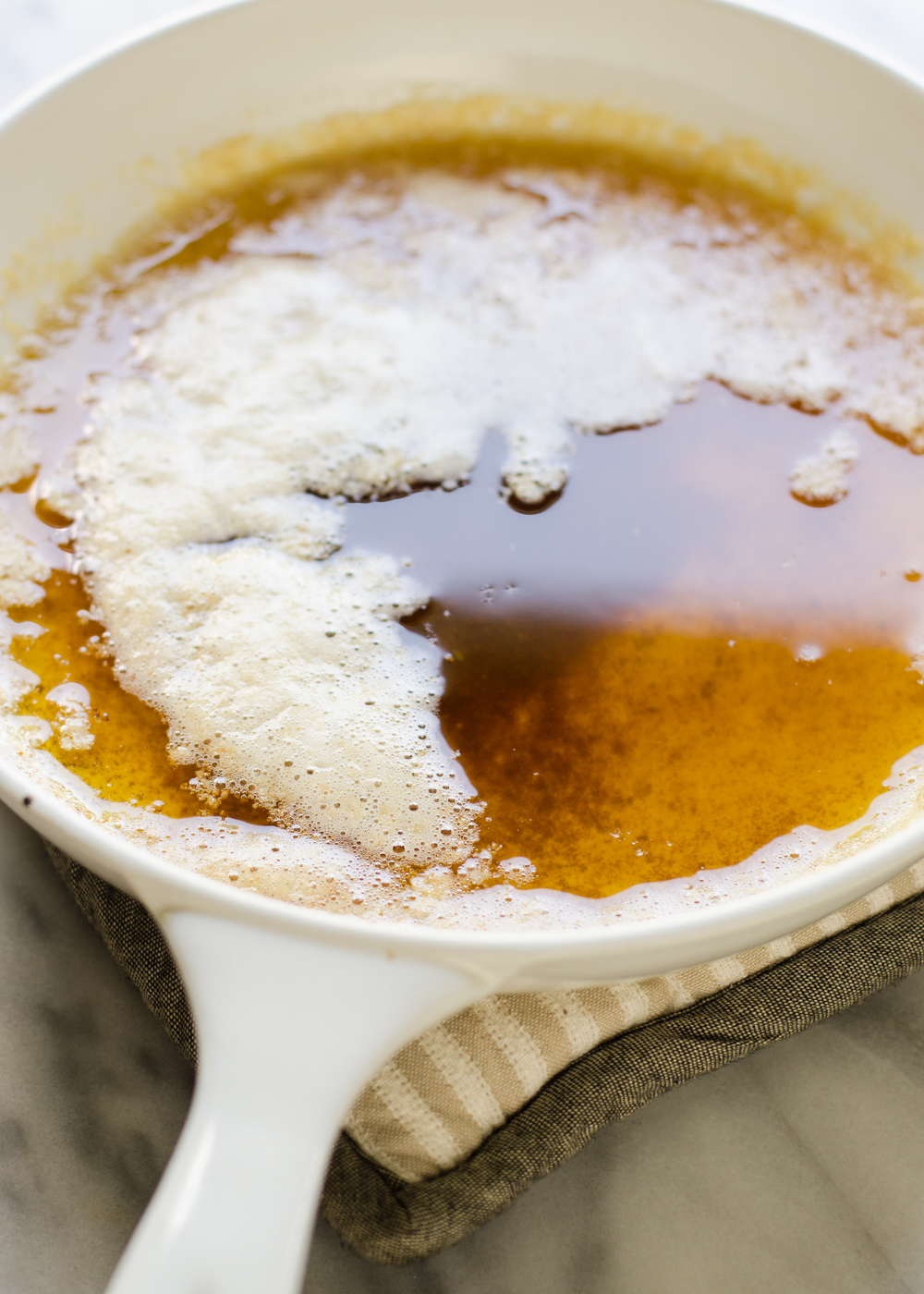 When the milk solids on the bottom are a deep golden brown, you know your butter is browned enough! Remove from the heat – you don't want blackened butter!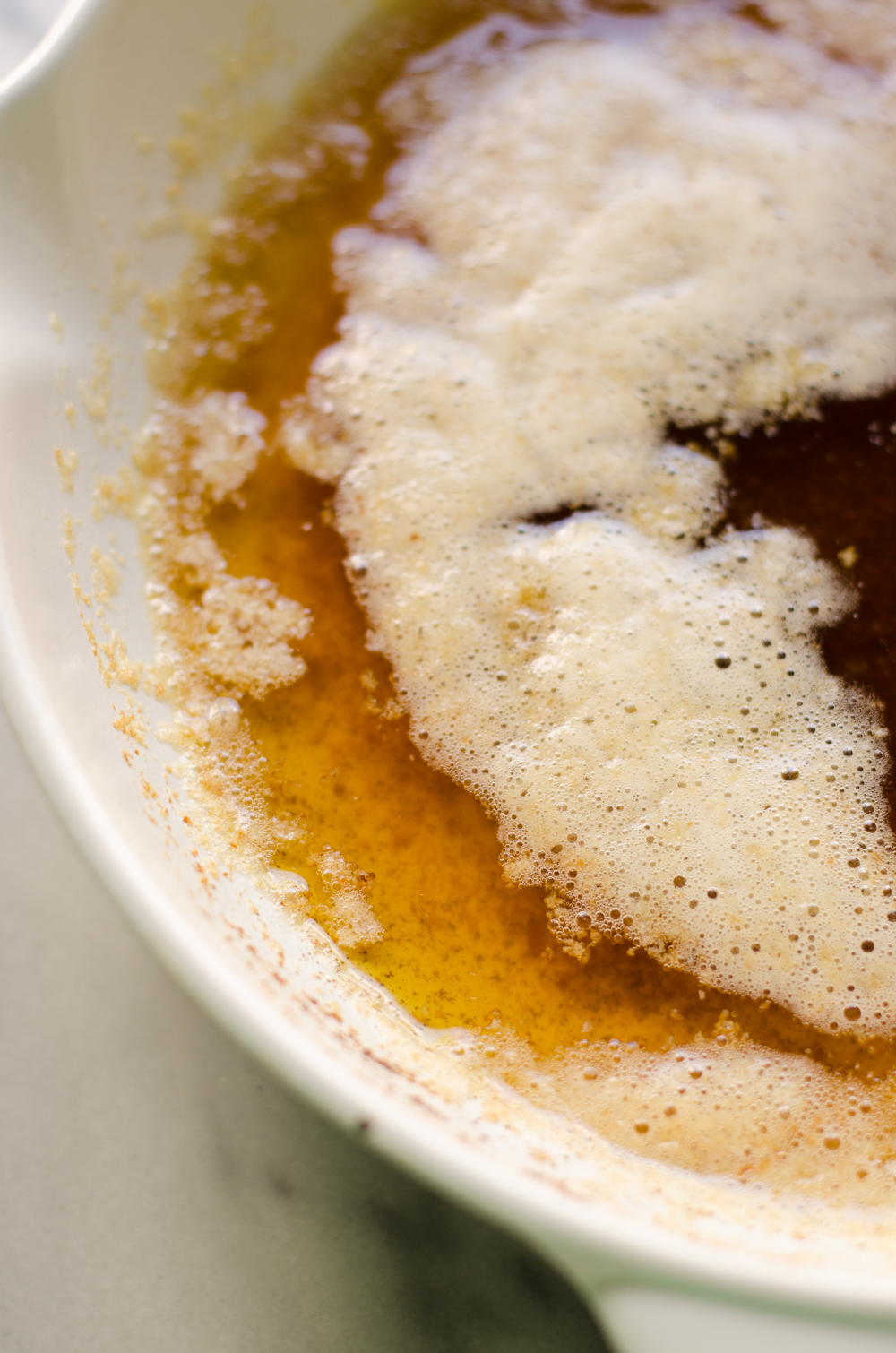 Isn't is gorgeous?
Now it's ready to be used in your recipe!

In case you learn better by watching a video, I made one for you guys!
If you have any favorite ways to use brown butter, make sure to leave them in the comments below!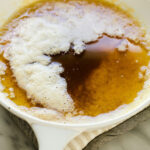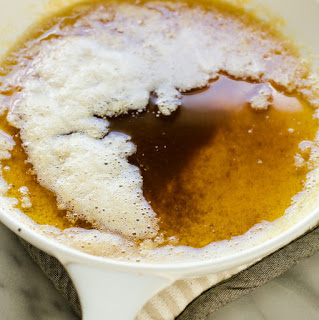 How to Brown Butter
Learn how easy it is to make your own browned butter!
Ingredients
2

sticks grass-fed butter
Instructions
In a heavy skillet, melt the butter over medium heat. Once it is completely melted, turn the heat down to medium-low.

Continue cooking, swirling the pan occasionally, until the milk solids separate and turn a deep brown color.

Remove from heat and use according to recipe instructions (make sure you use all those lovely browned bits!).