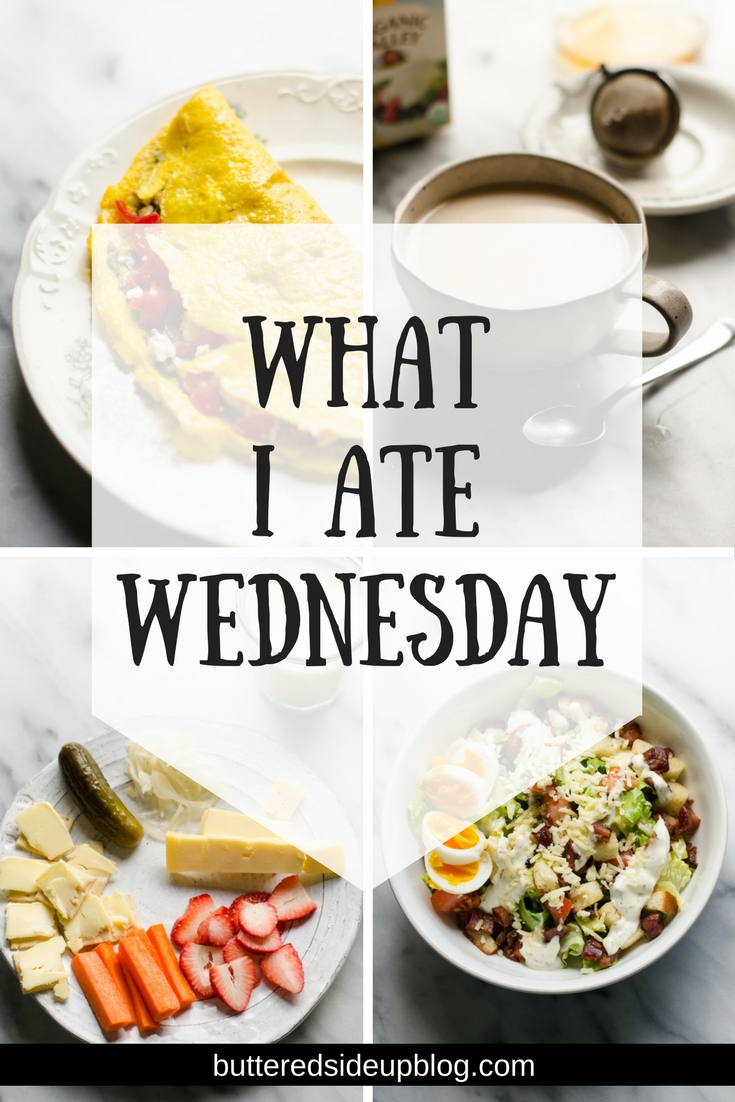 Hey, friends!
So for this week's What I Ate Wednesday, I thought I'd try something different and make a vlog-style video for y'all!
Let me know if you like this format. Don't worry – I still included the photos with all the info below: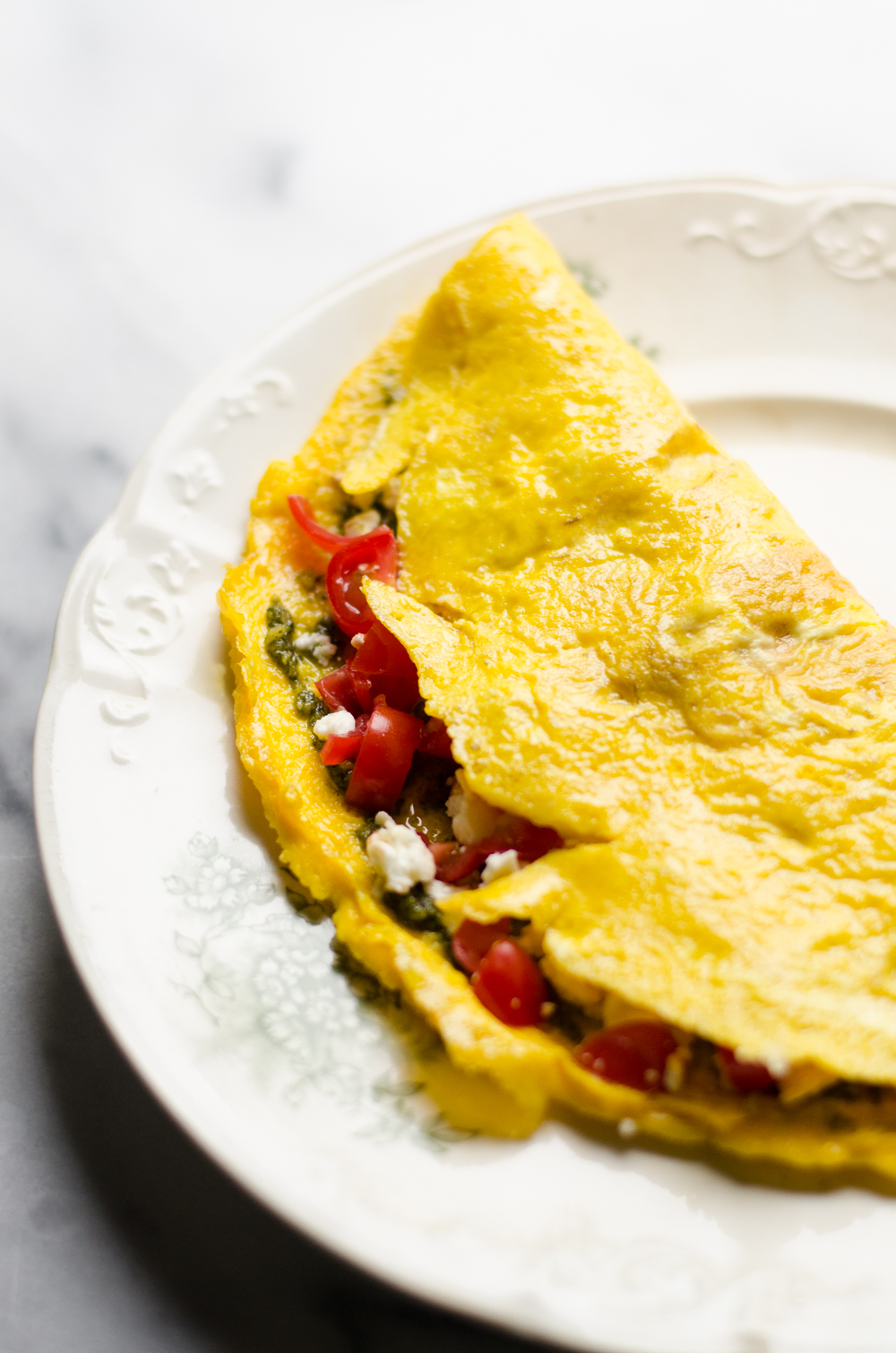 BREAKFAST:
For breakfast I made myself a 2-egg Mediterranean-style omelette with homemade pesto, cherry tomatoes, feta, and a drizzle of the oil leftover from a jar of sun dried tomatoes. So good.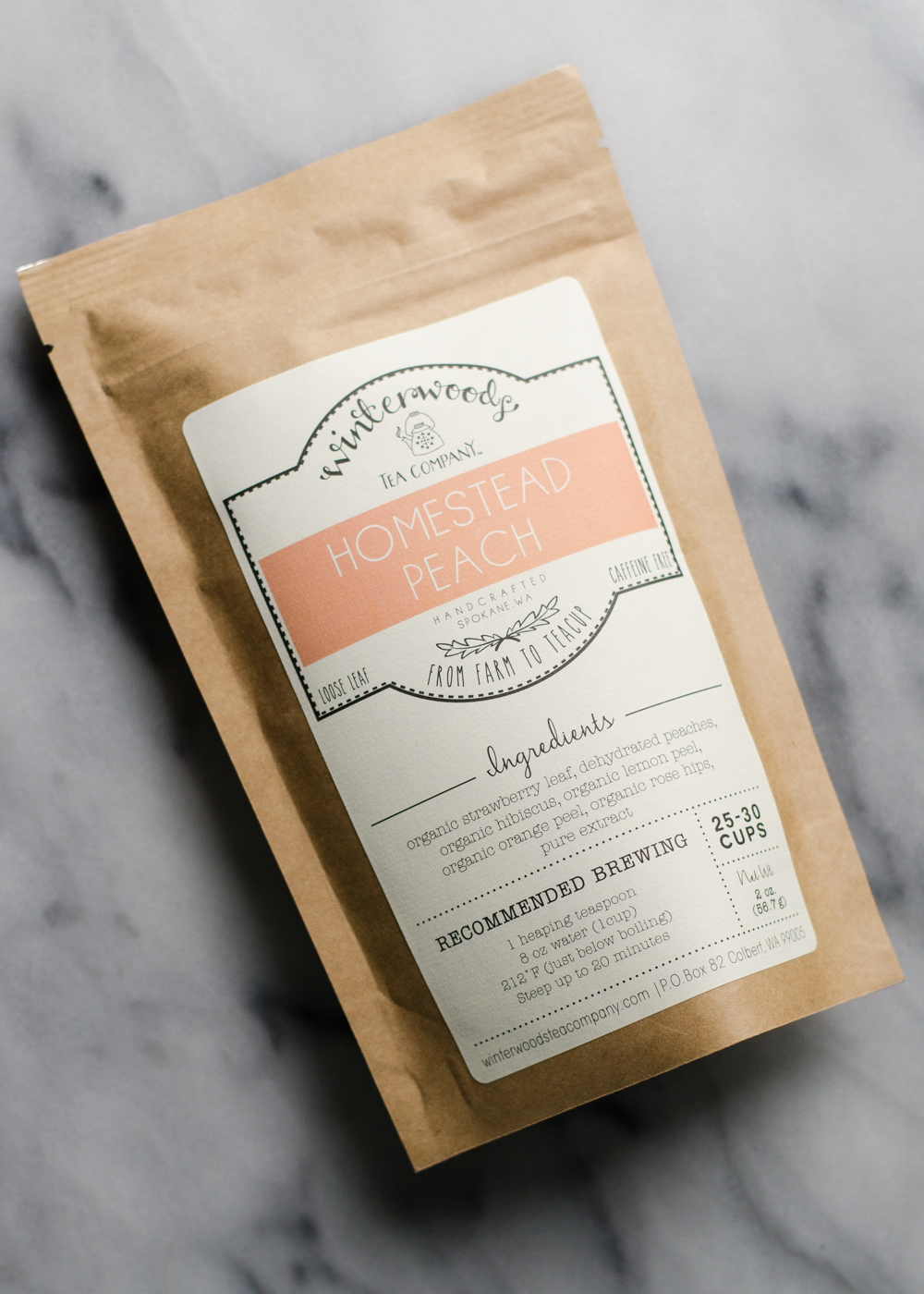 SNACK
It was a gloomy day, so I felt like having some tea. I got this Homestead Peach Tea (by the Winterwoods Tea Company) from Azure (you can also purchase it from Etsy).
This was even better than I had hoped!

It was actually quite flavorful, which is not usually the case for herbal teas! I also made it into an iced tea…it's just nice to have something flavorful (but not sweetened) to drink on hot hot days.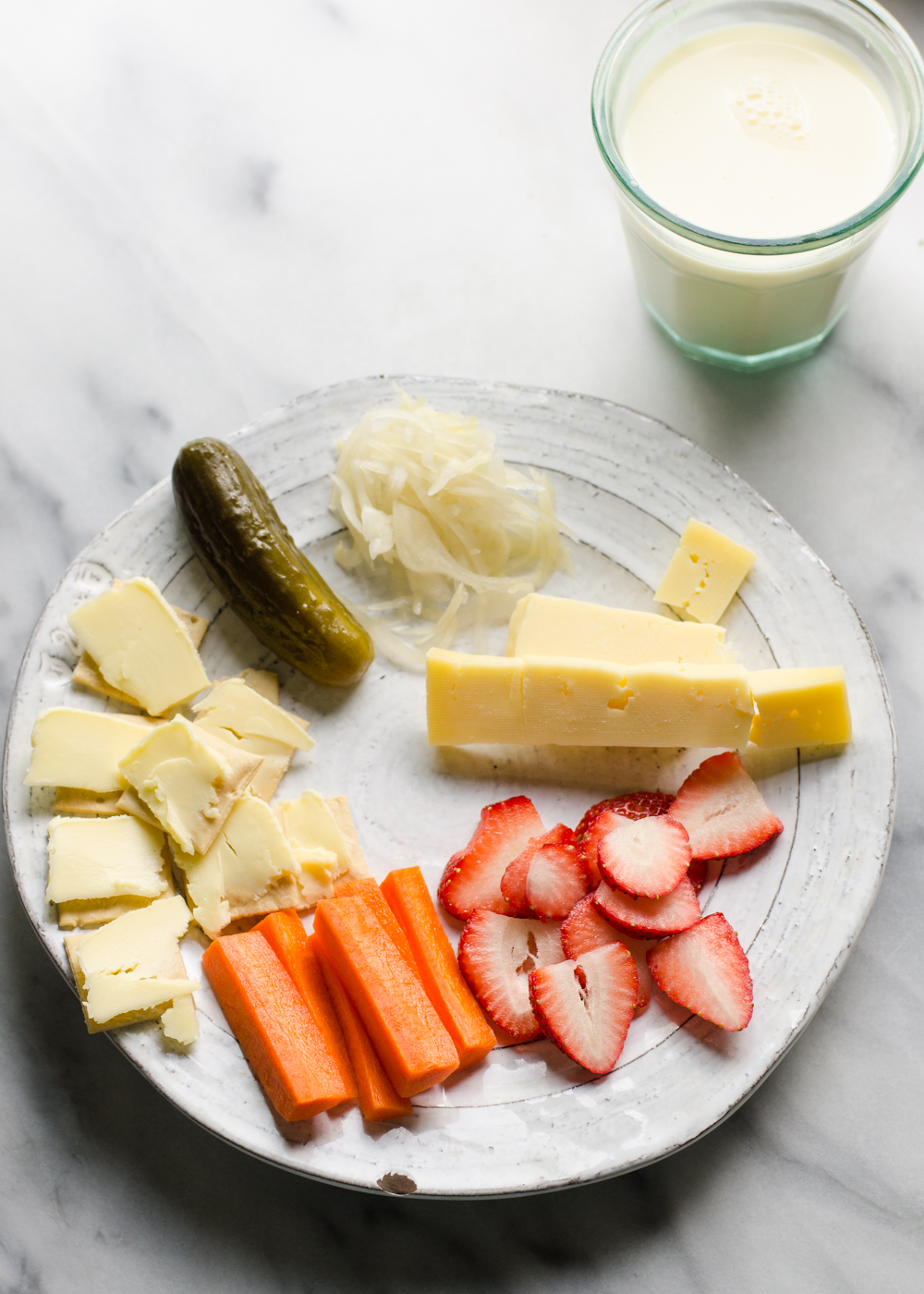 LUNCH:
For lunch, we had a random assortment of foods. This is what I do when I can't think of anything else to have for lunch!
We had organic strawberries and carrot sticks, Jovial Sourdough Einkorn Crackers
spread with Organic Valley Pasture Butter, a Bubbie's pickle and sauerkraut, some cheese from Azure, and a glass of whole milk. I also took my supplements: prenatal vitamins
(not pregnant as far as I know), magnesium
, and desiccated liver.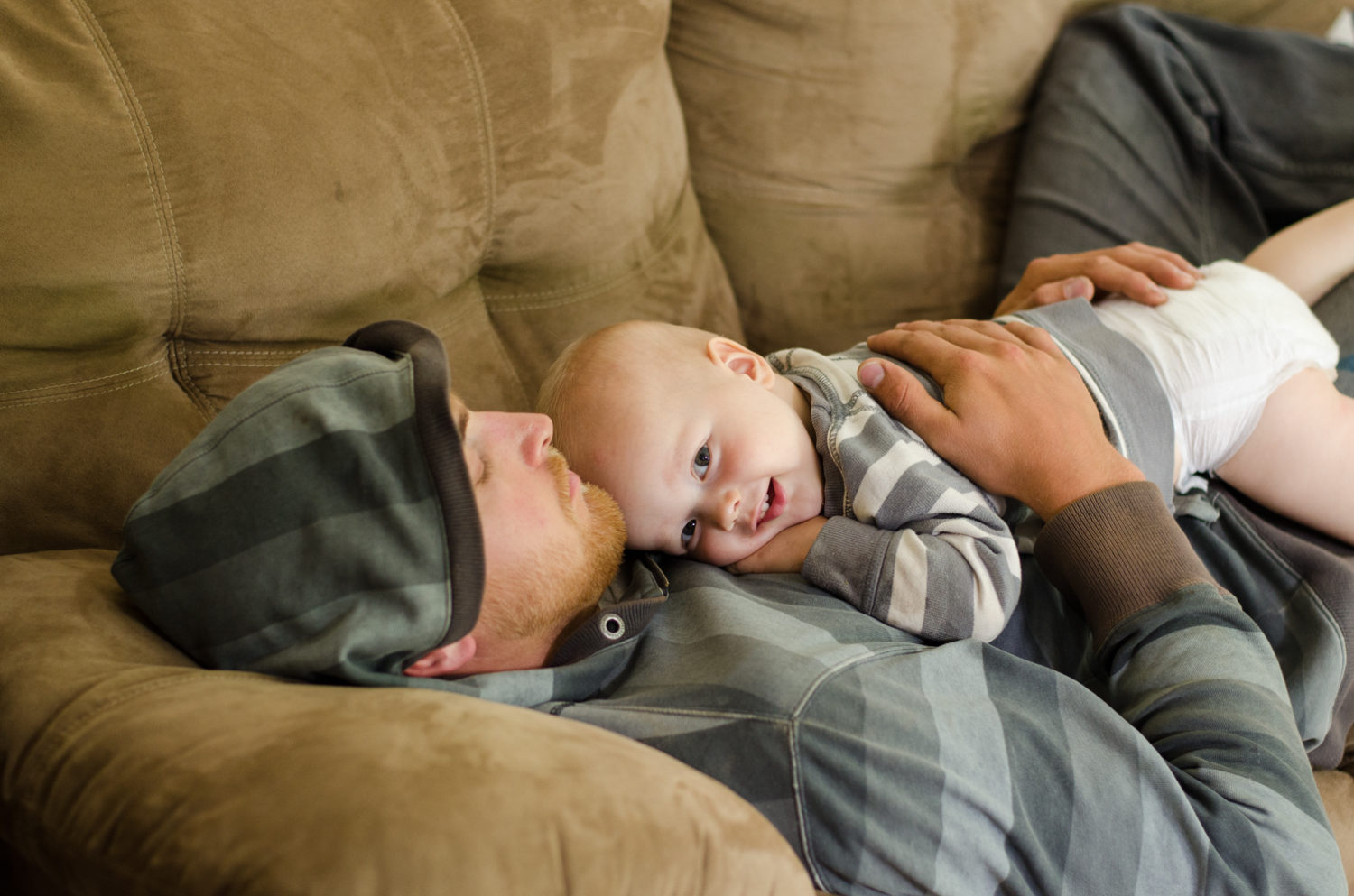 Reuben got home from work early because he was sick. Poor guy. James decided to cuddle with him a bit. 🙂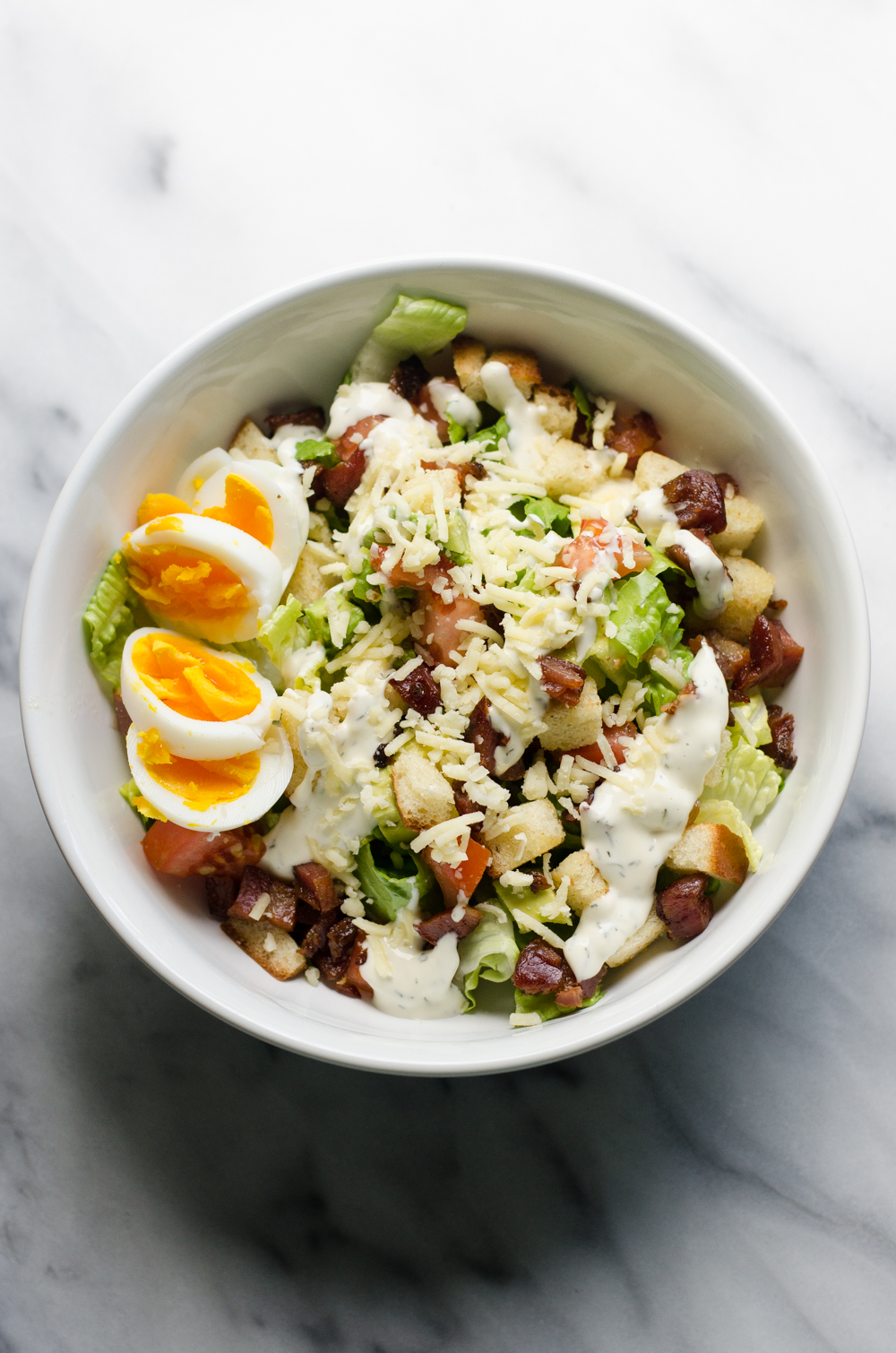 SUPPER:
I made an awesome BLT salad for supper! Romaine lettuce, avocado, tomatoes, bacon, homemade ranch dressing, homemade croutons, raw cheddar cheese, and a soft-boiled egg. Mmhmm.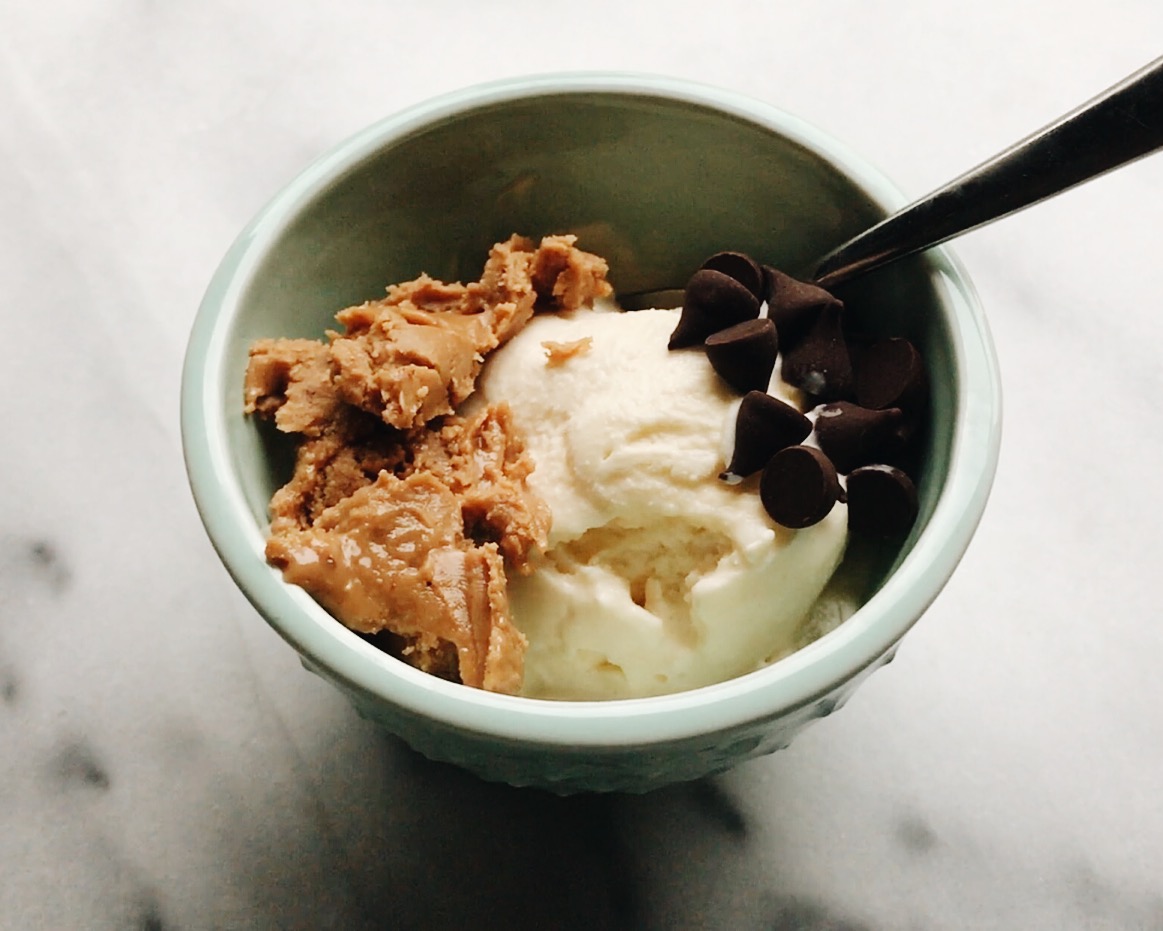 DESSERT:
I've been testing a recipe for homemade ice cream over and over to get it just right. So of course I had to sample it! I added a scoop of natural peanut butter and organic chocolate chips. So so good!
So that's everything I ate in a day! Definitely let me know in the comments if you enjoy the video format so I know if I should do more. 🙂 And tell me what you ate today!
xoxo
Erica
NOTE: Some links are affiliate. All opinions are definitely my own…my precious. 😉 If you click on a link and make a purchase, I will receive a small commission. This has zero impact on the price you pay, and it helps to keep Buttered Side Up going strong. Thanks for your support!