Come see everything that I eat in a day, including sourdough toast, sushi and sourdough pizza!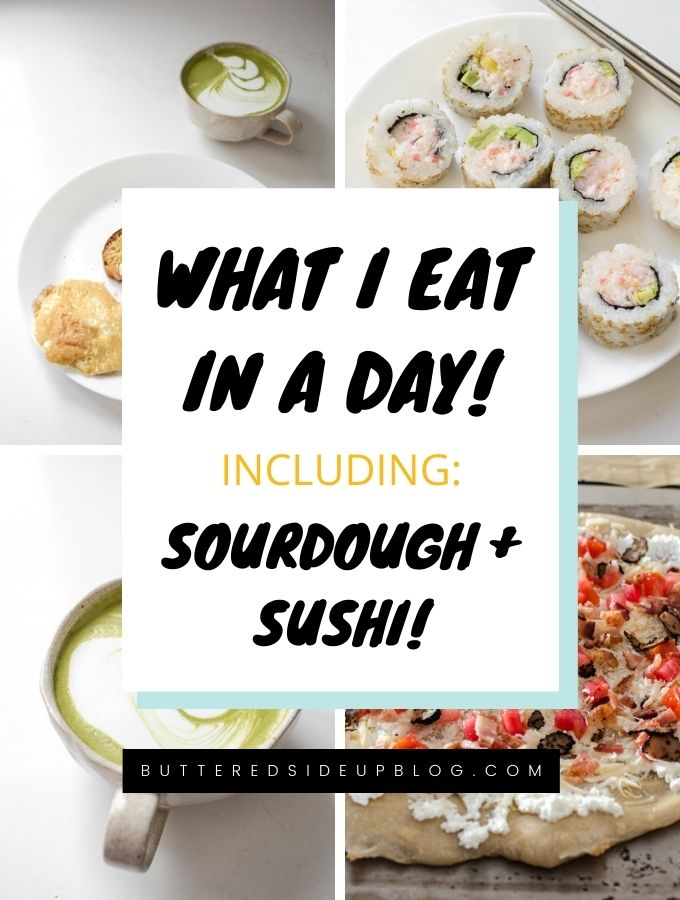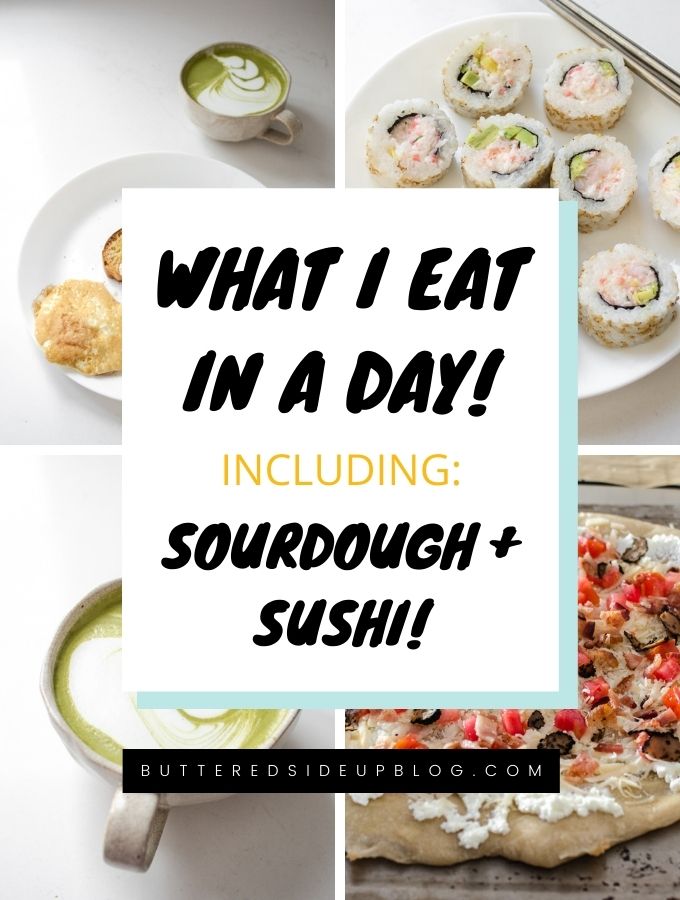 Hey all!
How has your week been?
It's fiiiiiinally starting to warm up here in Minnesota, so I'm extremely excited about spring. I've already started sunbathing again!
That's right. Here in MN we lay out in the sun if it's 40° out.
Anyway.
Just a quick note: Reuben and I finished our elimination diet, and we didn't have any obvious symptoms after reintroducing everything.
So that's great that we aren't allergic to any on the top 8 allergenic foods, but we don't have any answers either.
Okay, let me show you what I eat in a day!
Here's a vlog for you in case you prefer to watch vs read: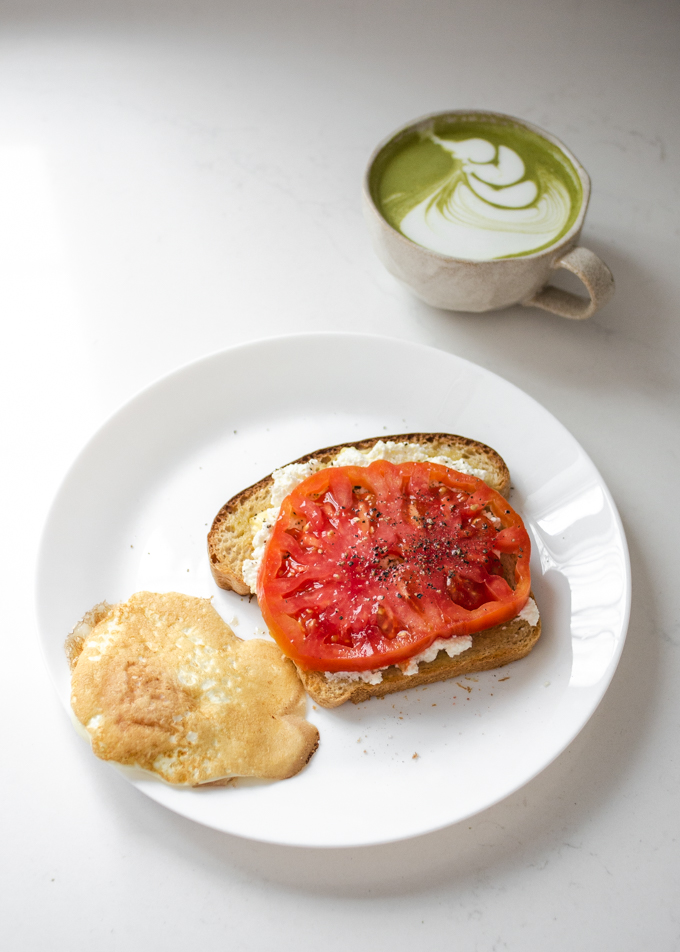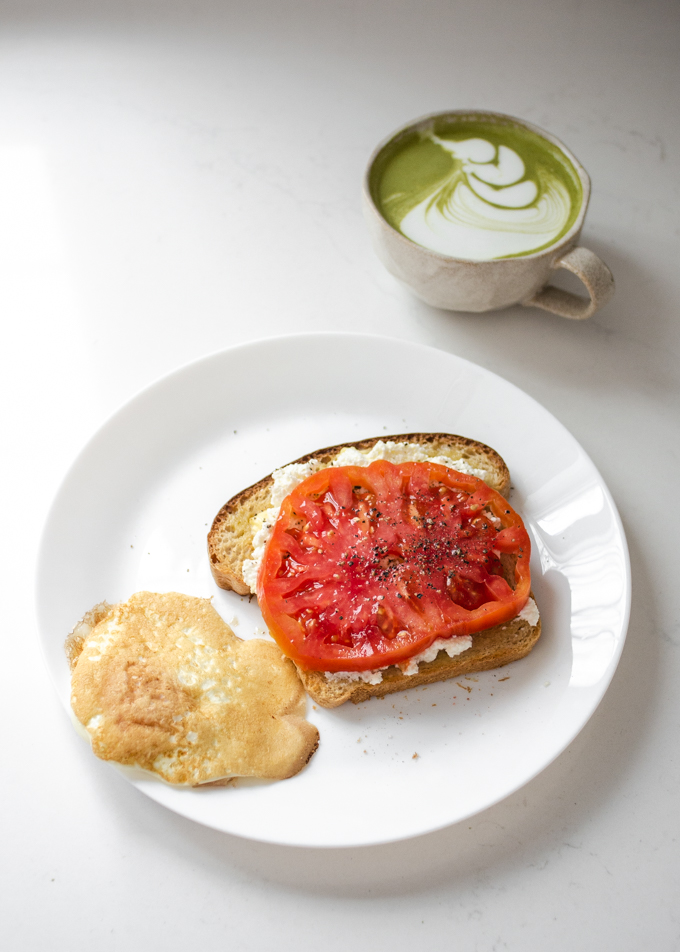 Breakfast:
For breakfast I had a slice of sourdough toast spread with butter and topped with ricotta cheese, salt and pepper, extra virgin olive oil, and an heirloom tomato slice.
Here's my Ricotta Avocado Toast recipe in case you're interested!
I also had an egg to up the protein of this meal.
And of course I had to have a matcha latte.
I start my day with a matcha latte 9 times out of ten.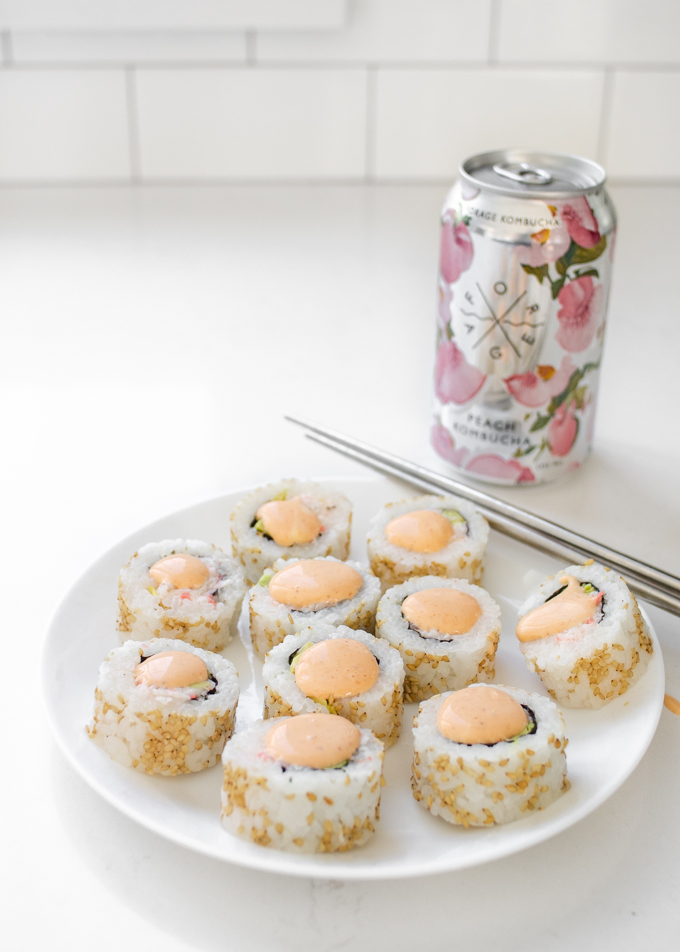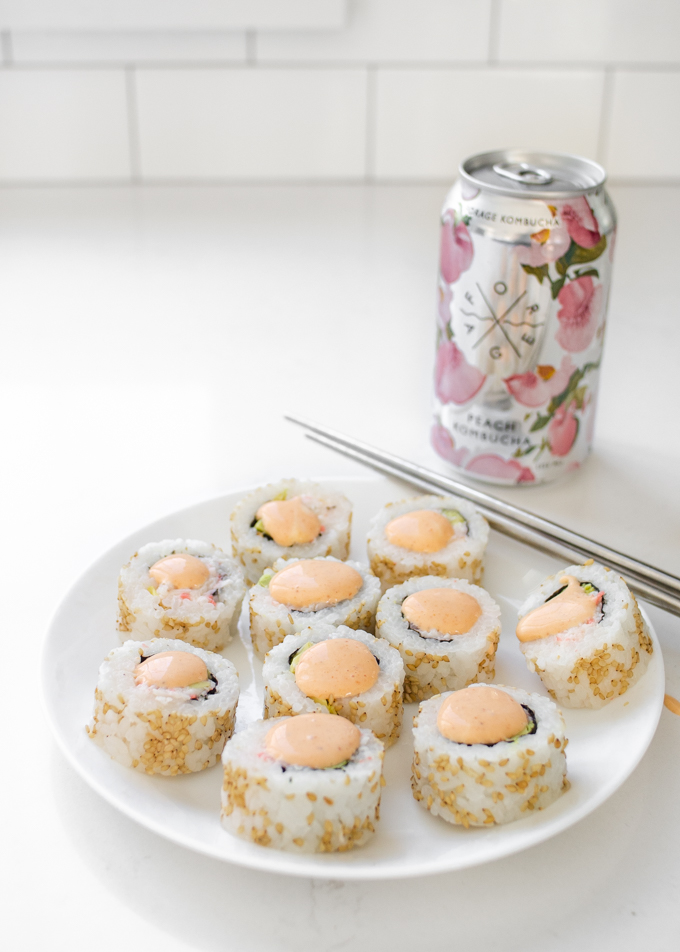 Lunch:
For lunch I had some grocery store sushi! It wasn't super amazing, so I topped it with sriracha mayo.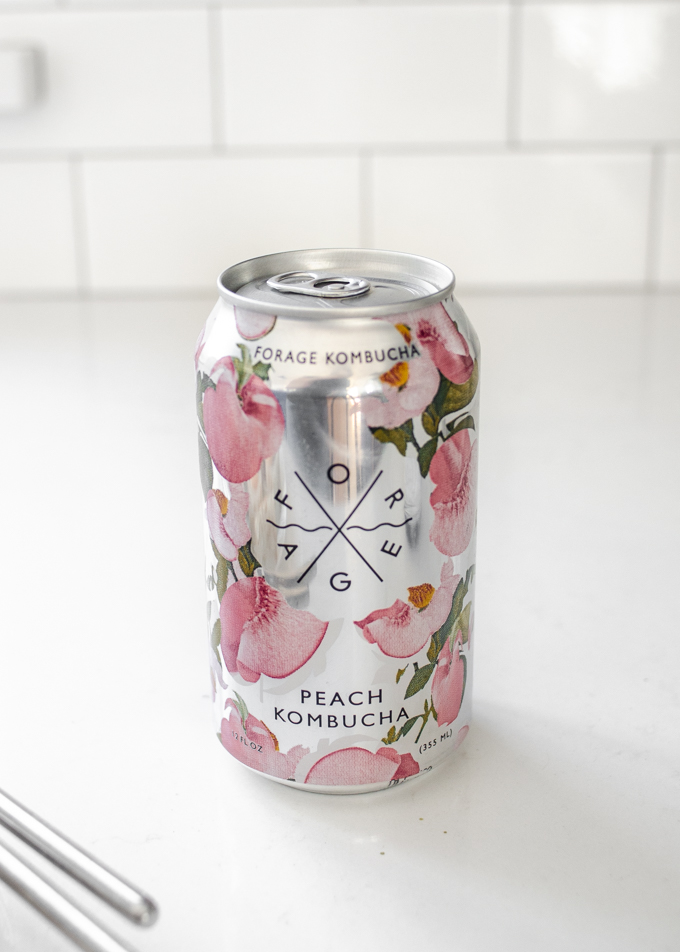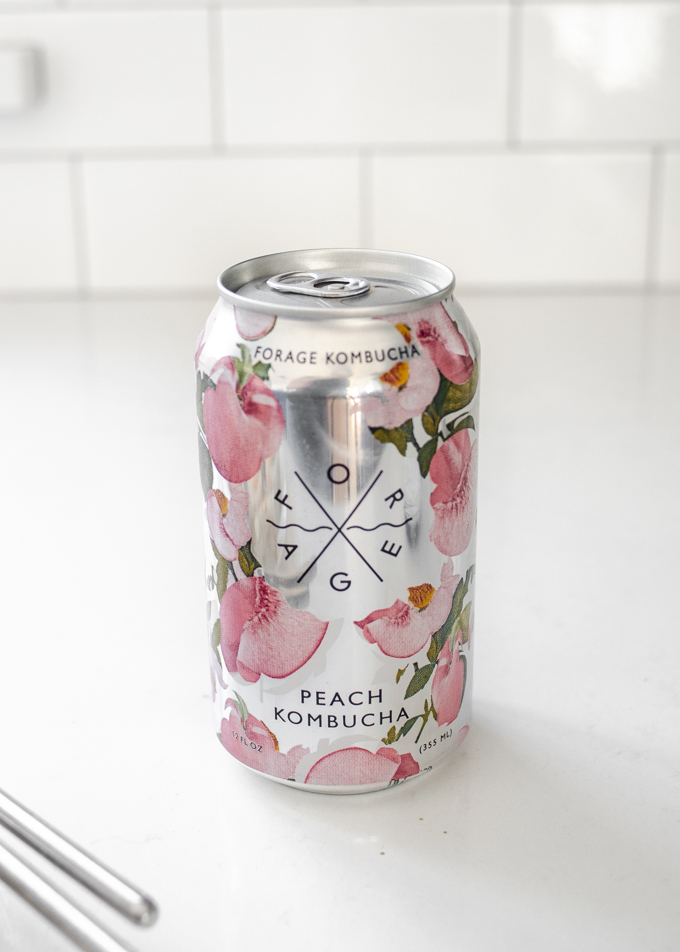 This Forage Peach Kombucha is delicious!
I've also tried their tropical flavor, which has such an interesting vibe! The flavor is almost warm?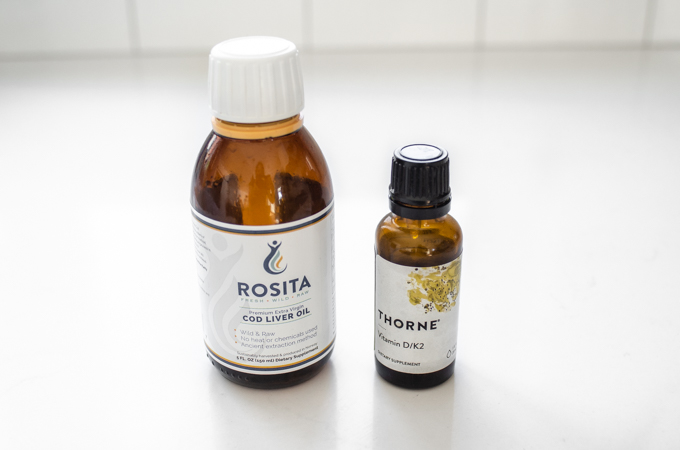 I also took my cod liver oil and Vitamin D/K2 drops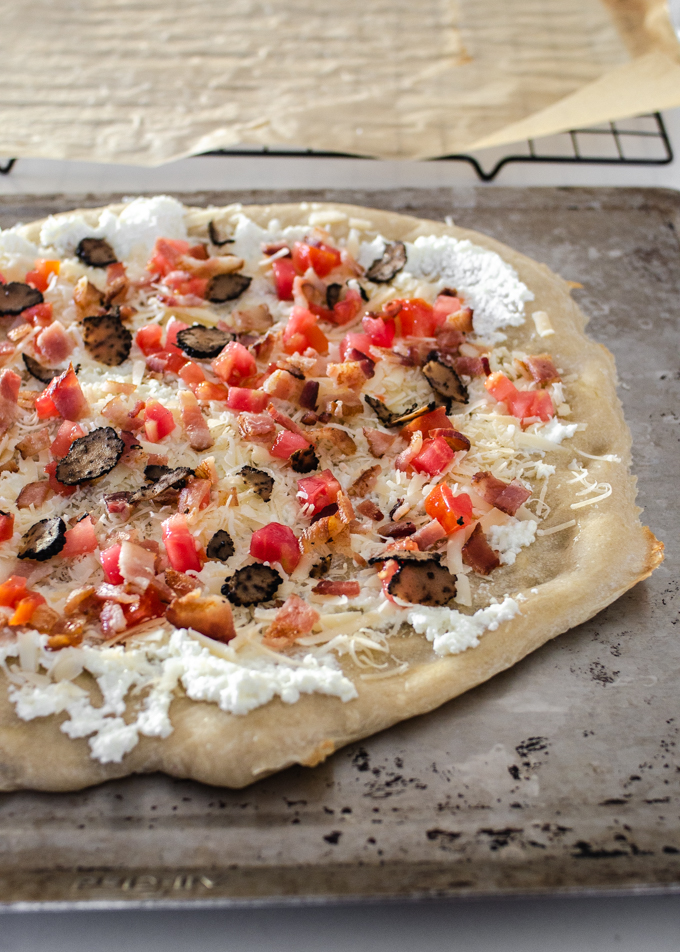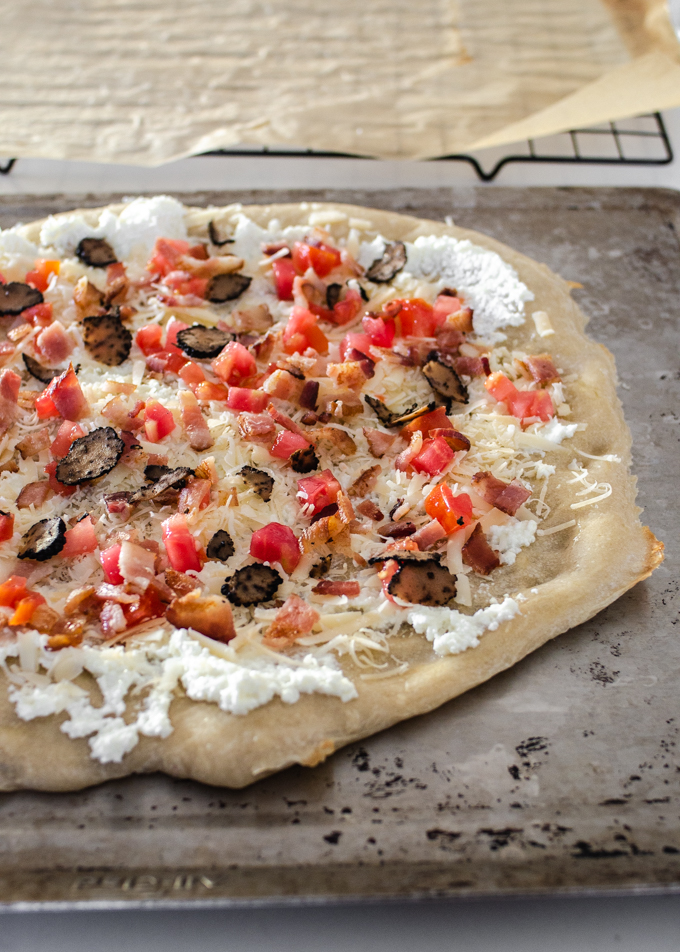 Supper
For supper I made sourdough pizza.
I have yet to try a phenomenal sourdough pizza crust recipe…I'll have to work on that for you guys!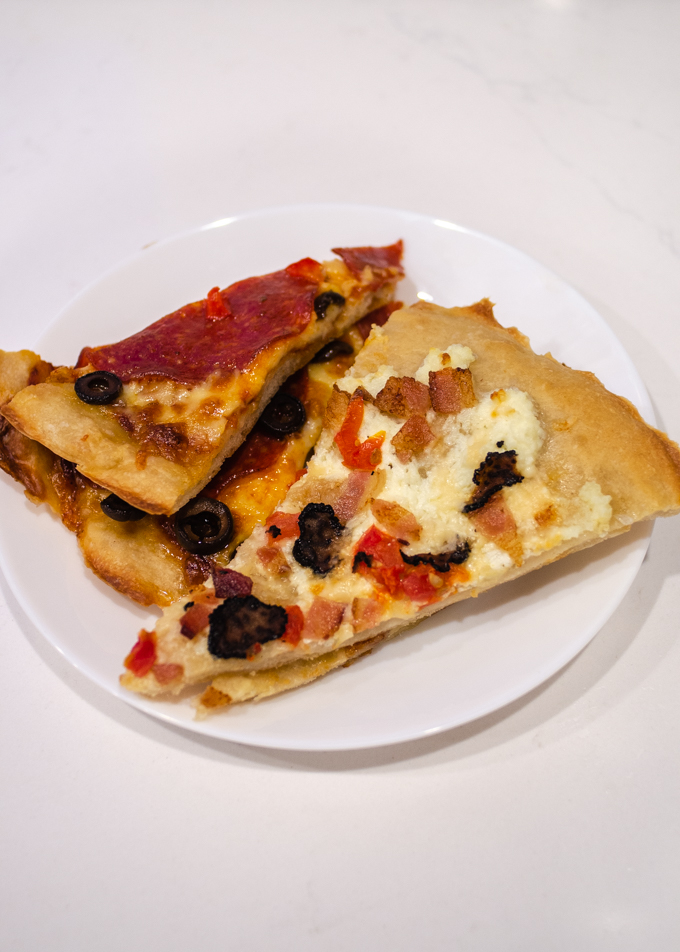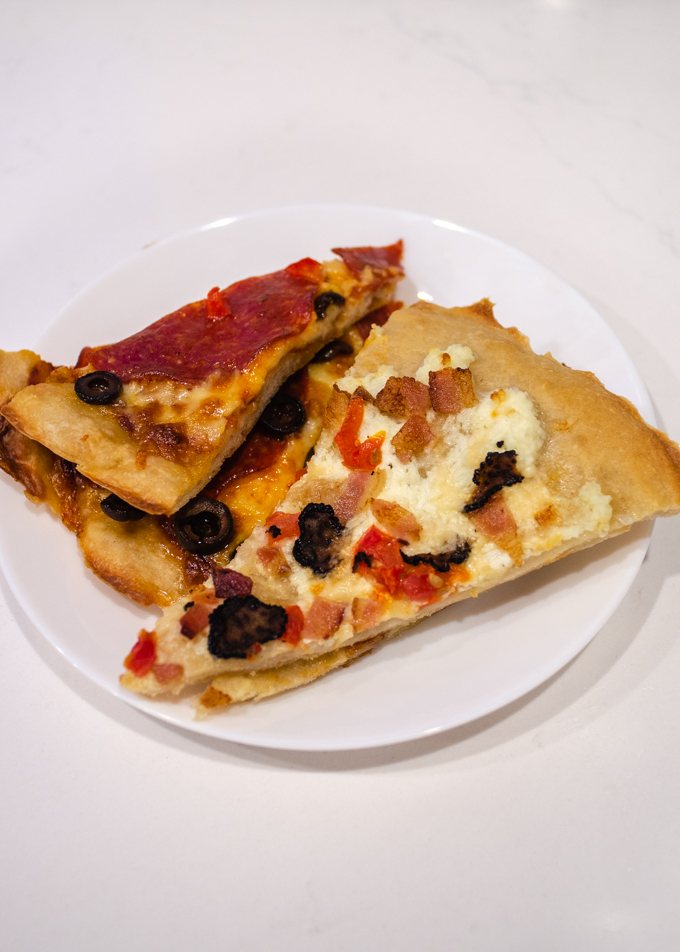 I made a pepperoni/black olive/red pepper pizza, and a truffle/bacon/ricotta/tomato pizza.
The truffles were really disappointing: I thought they would have a stronger flavor! But it was still yummy.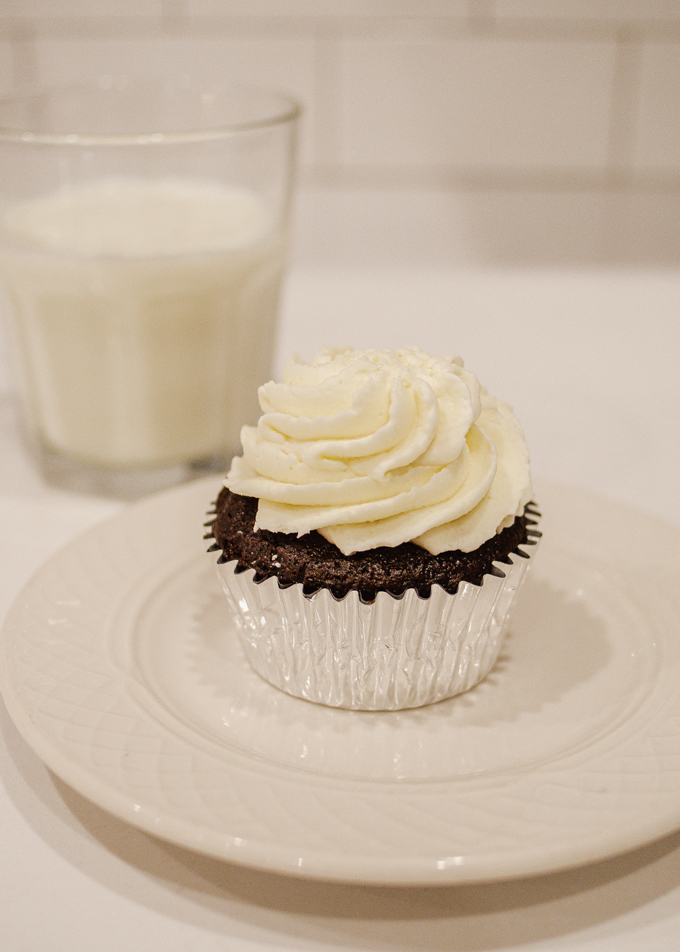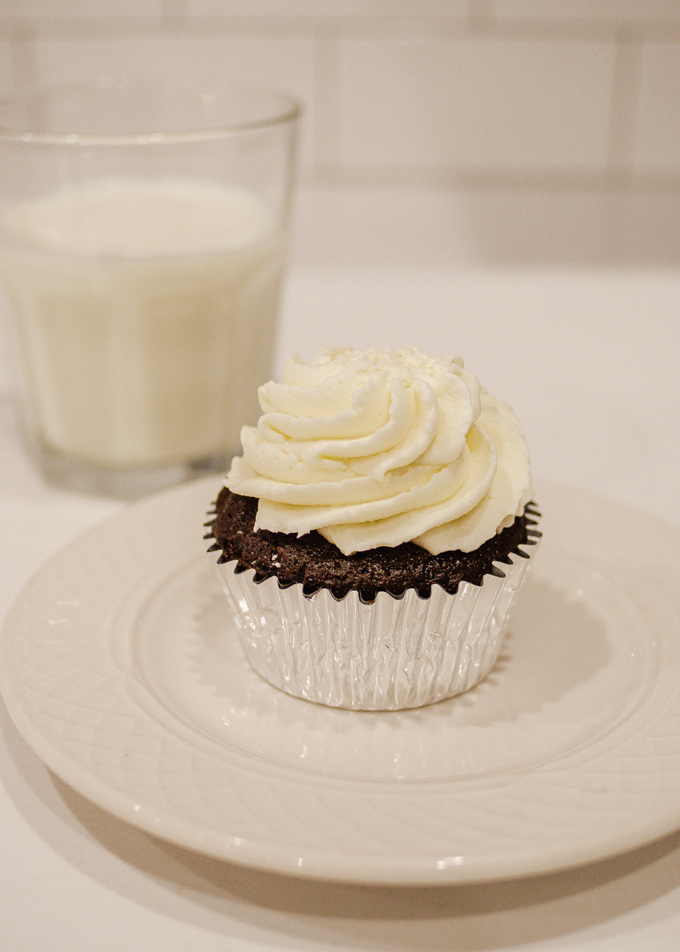 Dessert
For dessert, I decided to have a chocolate cupcake and a glass of cold milk.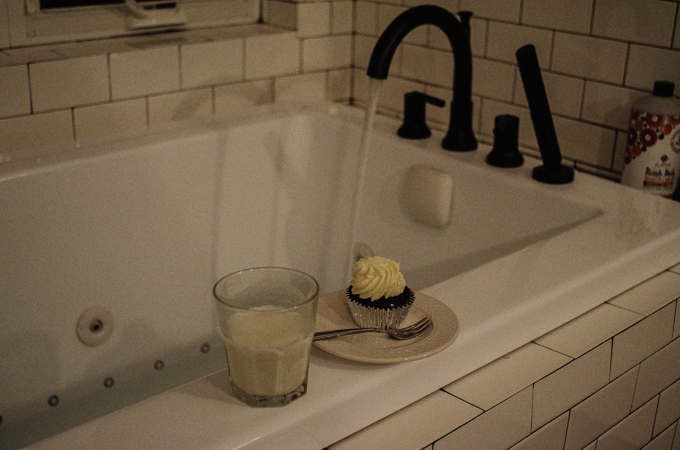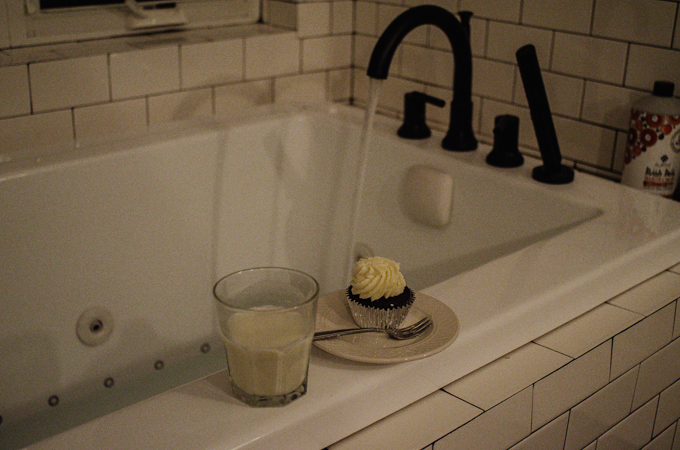 I took my cupcake to the bath and finished off my day with some red light therapy and a warm bath.
So that's everything that I ate in a day!
xoxo
Erica
Previous What I Eat in a Day posts: