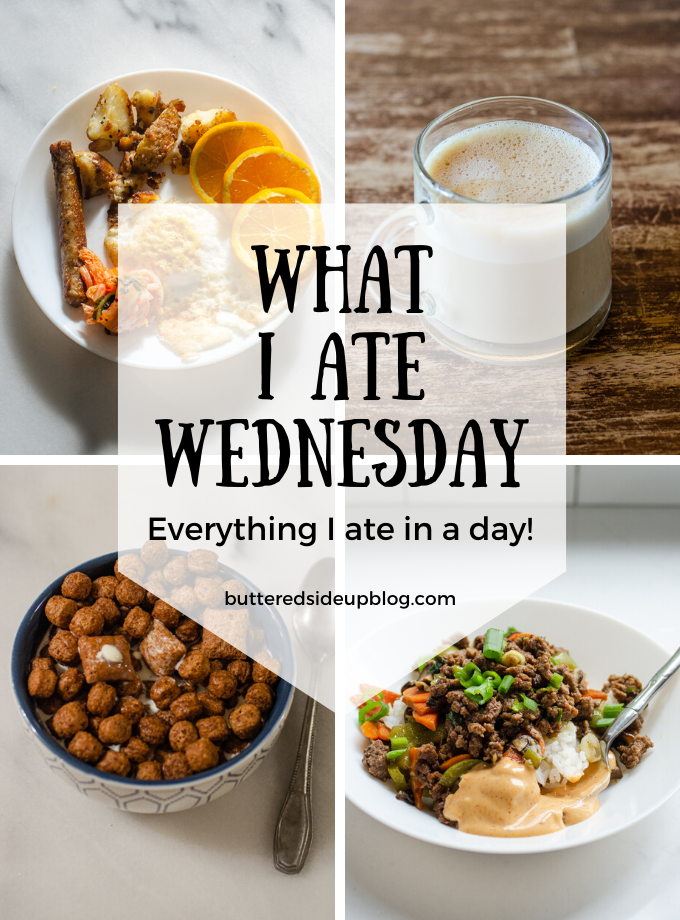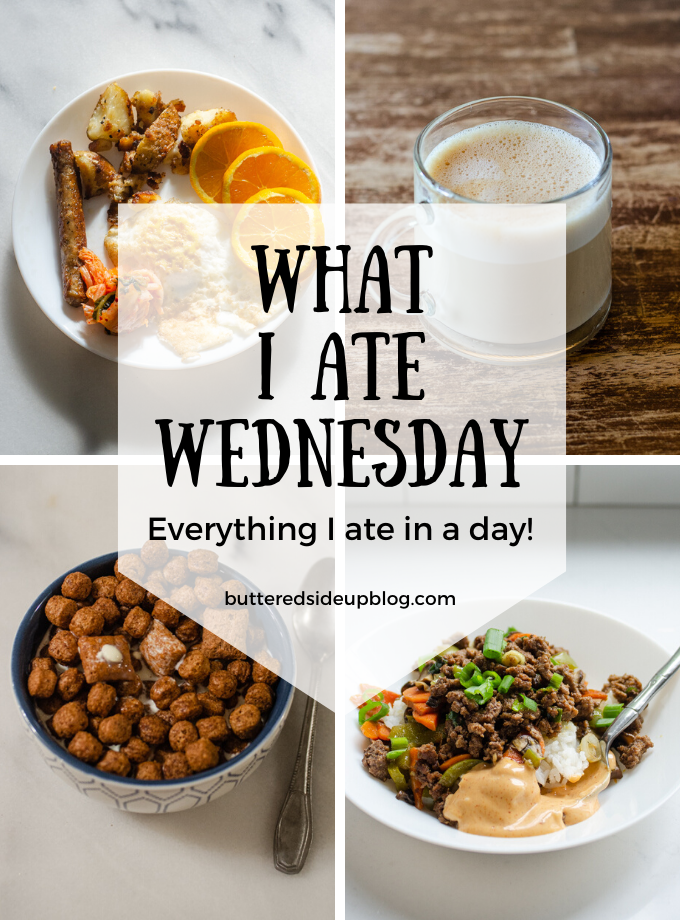 Hey, friends!
How is your June going? It's been crazy around here lately with prepping for the move. I've been trying to make good food choices during this busy season, but we've definitely resorted to takeout a few times.
Here's everything I ate last Thursday. I was going to take pictures on an actual Wednesday for What I Ate Wednesday. But I didn't remember until after I ate breakfast. Oops.
Anyway, here goes:
What I Ate in a Day: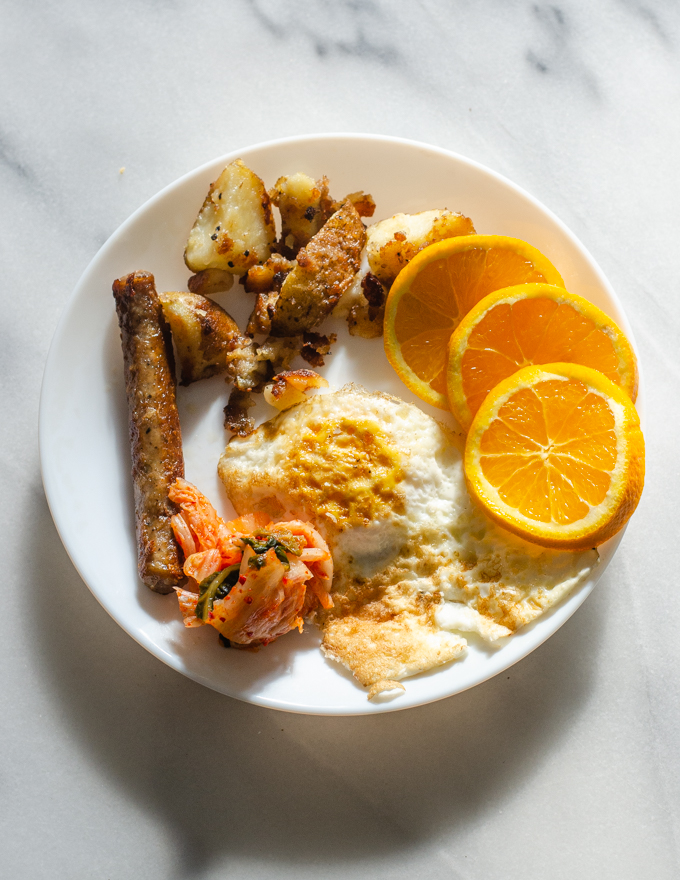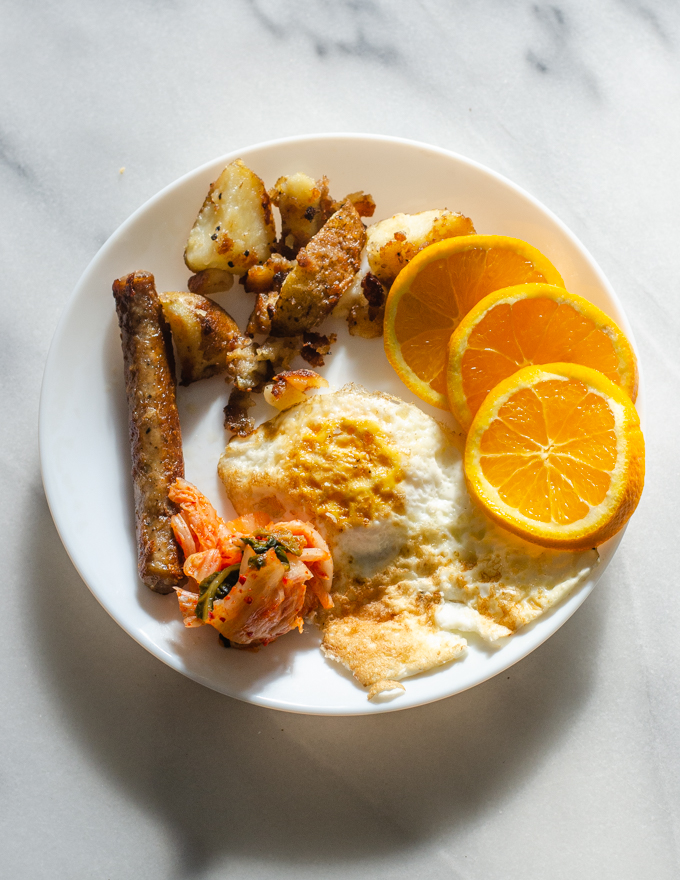 Breakfast:
For breakfast I had fried eggs, sausage, crispy potatoes, orange slices, and kimchi.
I had leftover boiled potatoes and we ate them throughout the week with eggs for breakfast. I just sauteed them in a cast iron pan in butter. Delicious.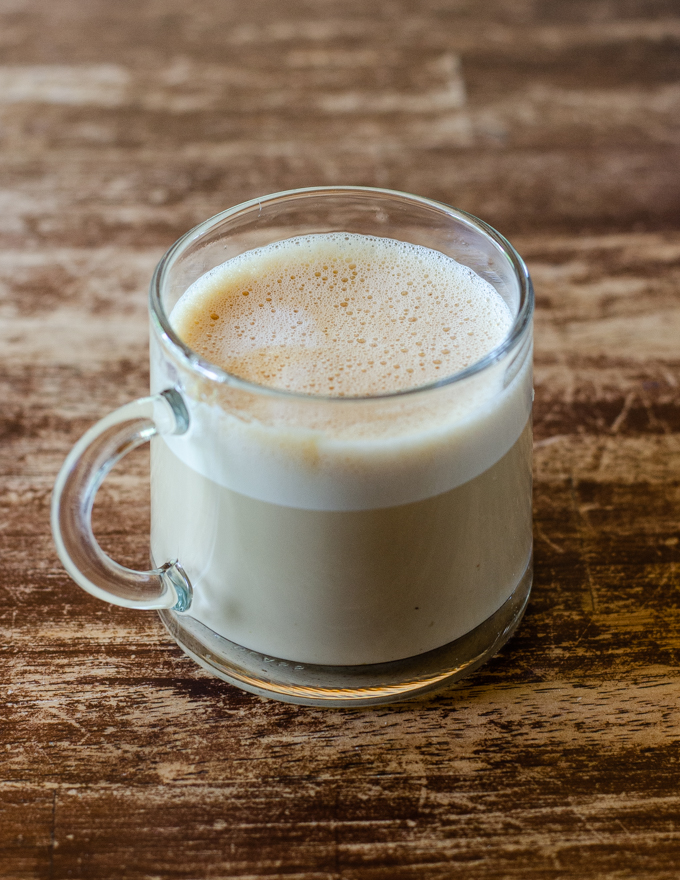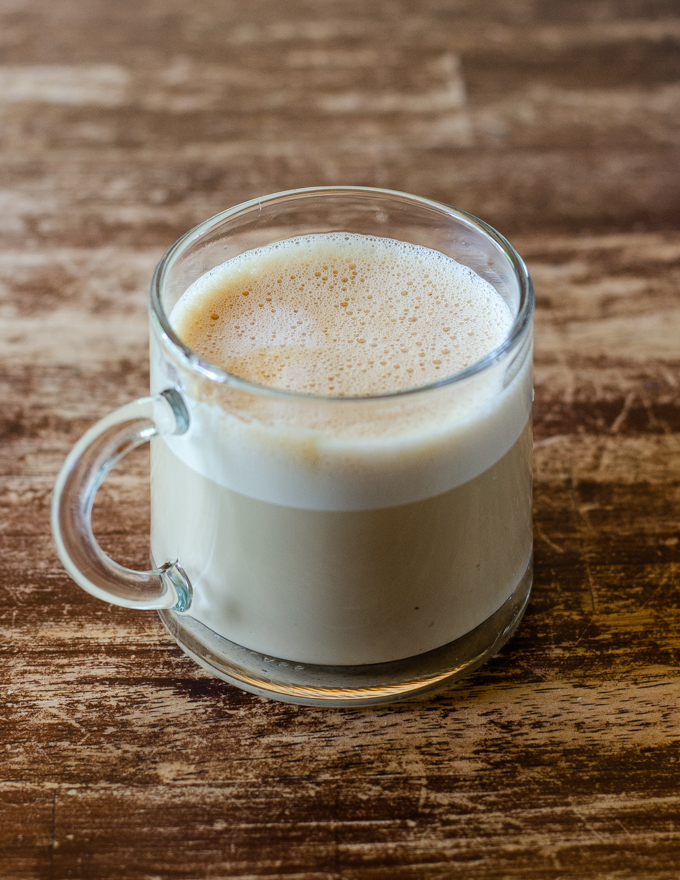 Snack #1:
Before lunch, I had a latte. ?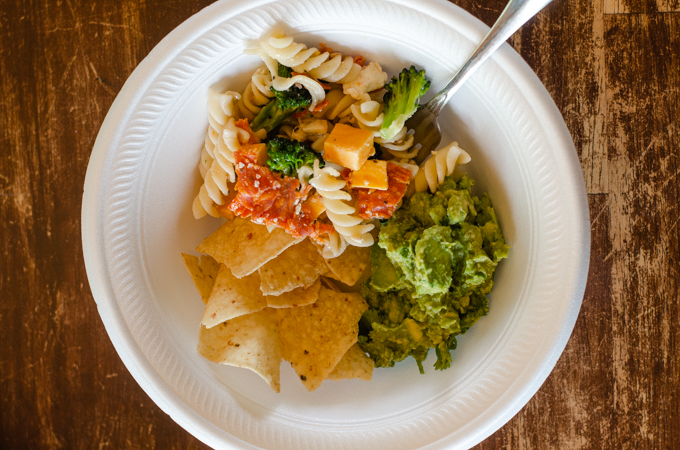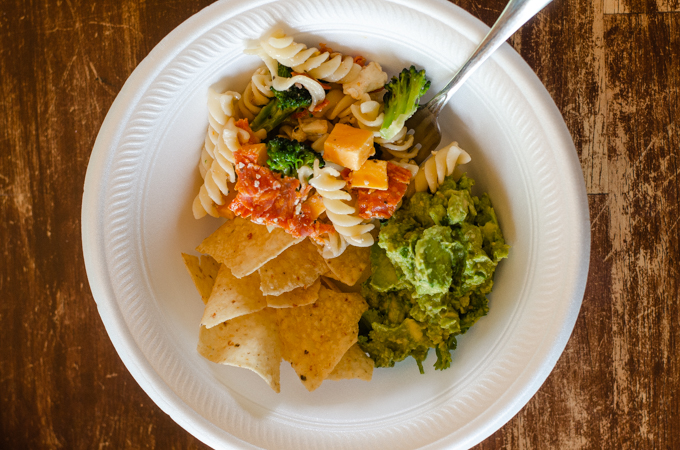 Lunch:
Lunch consisted of spiral salad, guacamole, and chips. It seemed like a really summery meal to me.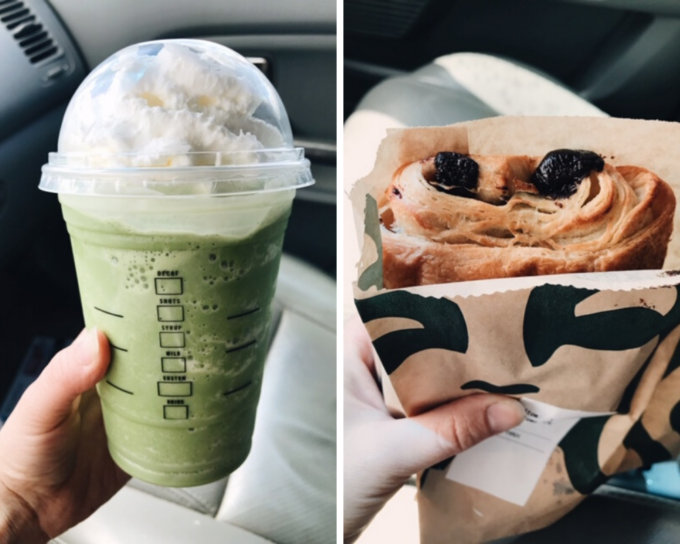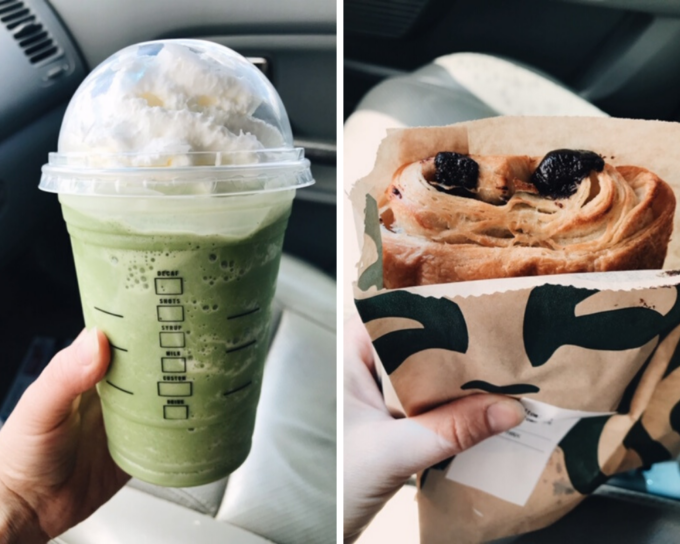 Snack #2:
I was super excited because the electricians were scheduled install the final lights at our new place. In the afternoon I loaded the kids into the car and drove over to the new place…only to see that the electricians were still there. Awkward northern Minnesotan that I am, I decided to wait until the electricians were gone.
So I took a drive…to Starbucks! ?
I got a matcha frappuccino and a chocolate croissant. Both were yummy, but fairly sugary.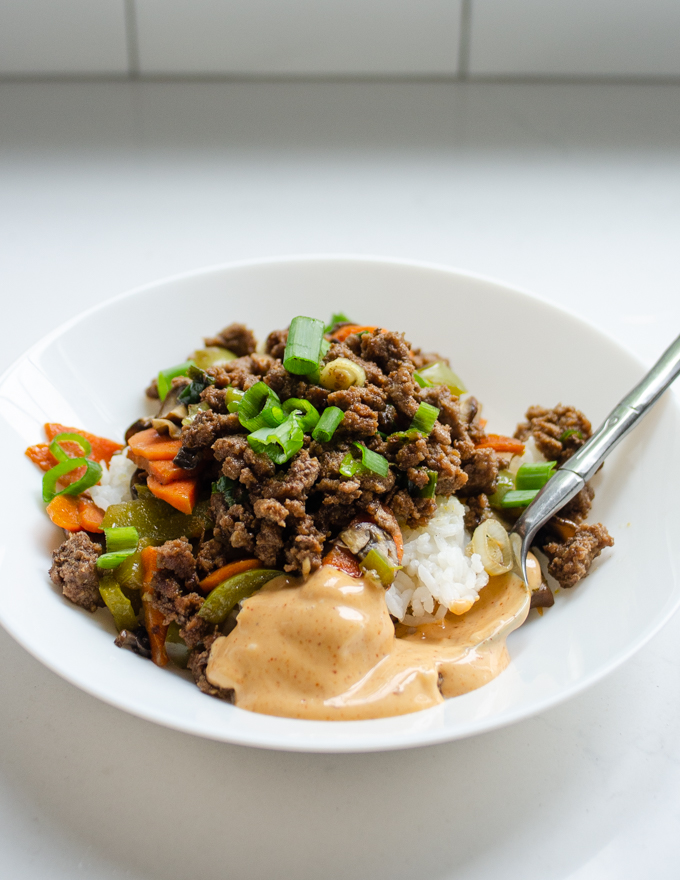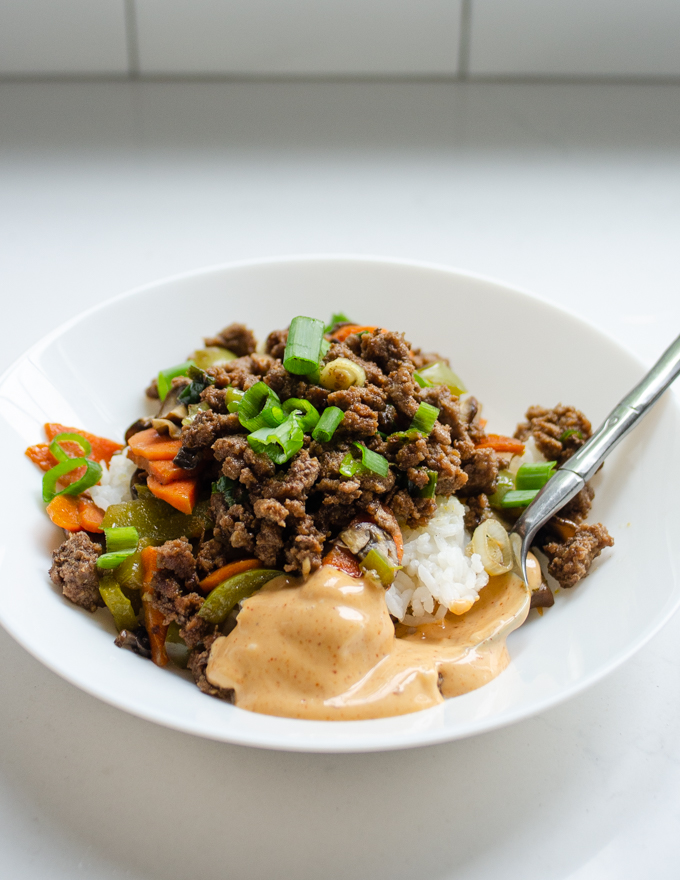 Supper:
I brought supper over to the new place. I can already tell that it's going to be super nice to take pictures in my new kitchen! The lighting is ??
We had poor man's beef bulgogi (made with ground beef instead of steak). I fried up some peppers, carrots, and mushrooms. Then I seasoned some ground beef with soy sauce, maple syrup, rice vinegar, sesame oil, onion powder, and garlic powder. We had it on top of rice, and of course we had to have sriracha mayo on top.
I stupidly forgot to bring butter along. So no butter on our rice. ?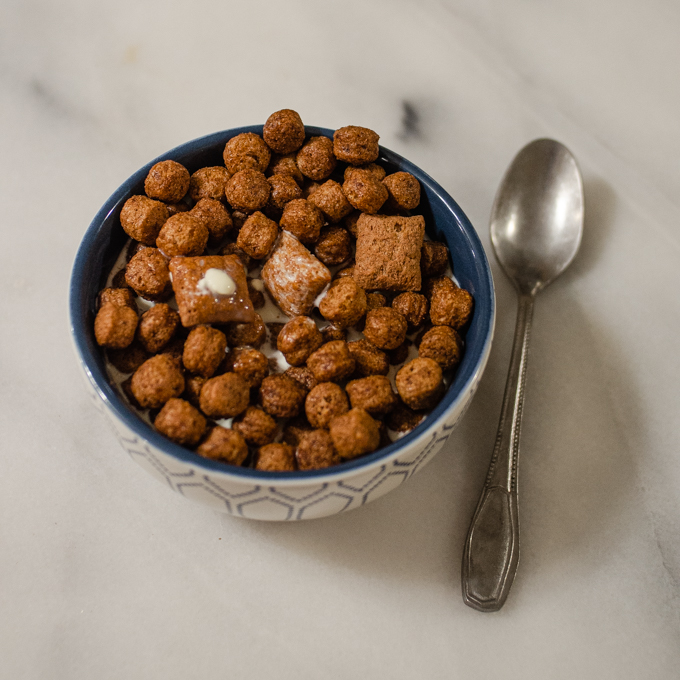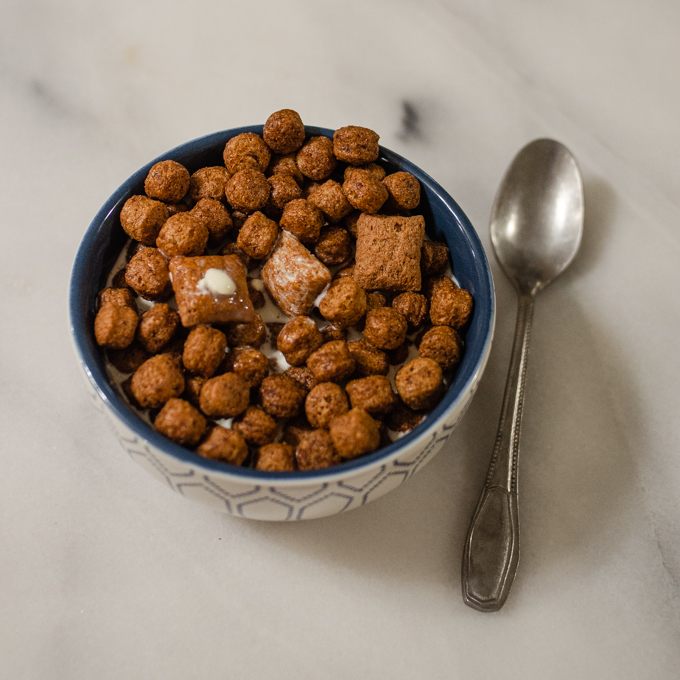 Snack #3:
This was a stellar day for food nutrition, I know.
Lately Reuben and I have been eating cereal for dessert. It's better than ice cream, guys. But only if you have a ratio of at least 1/2 cream to 1/2 milk. 2/3 cream to 1/3 milk is even better. ?
I had a small bowl of Kashi Cocoa Crisp…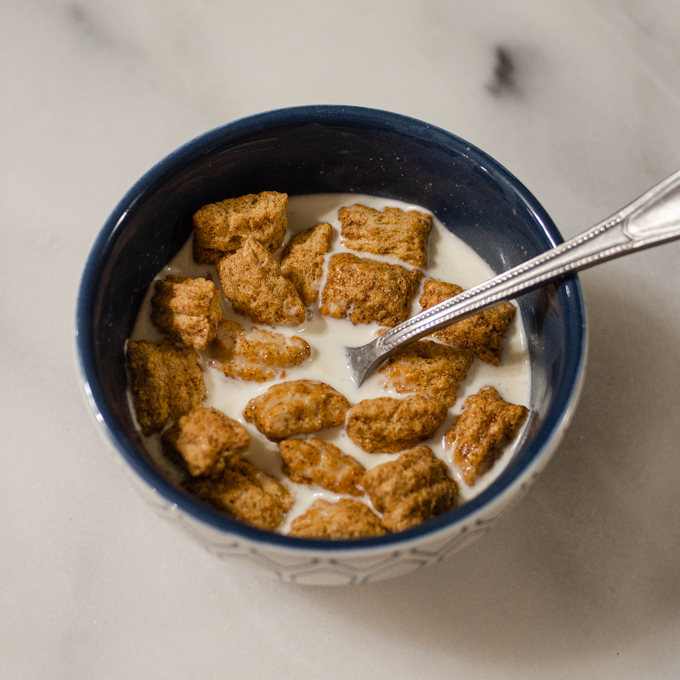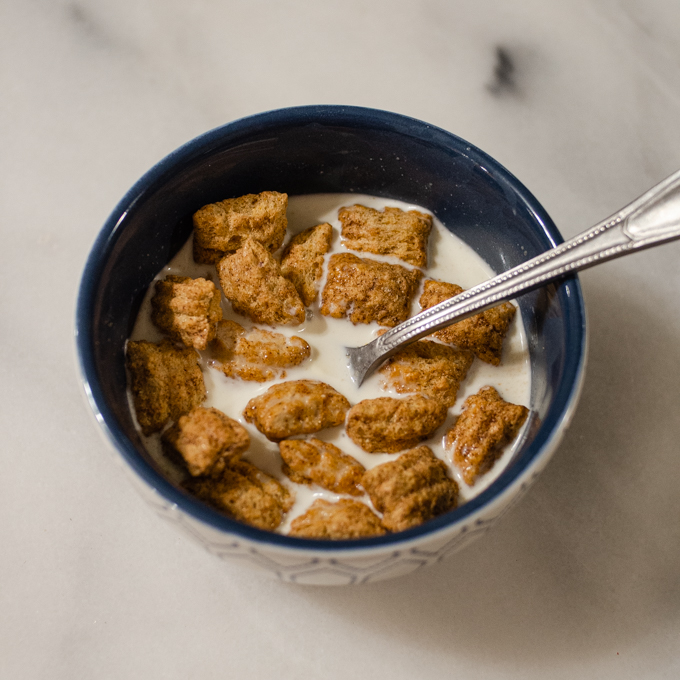 …and a small bowl of Kashi Cinnamon French Toast.
Both of these flavors are scrumptious. I don't think I could pick a favorite between the two.
So that's everything I ate in a day!
Here's a video for you:
xoxo
Erica