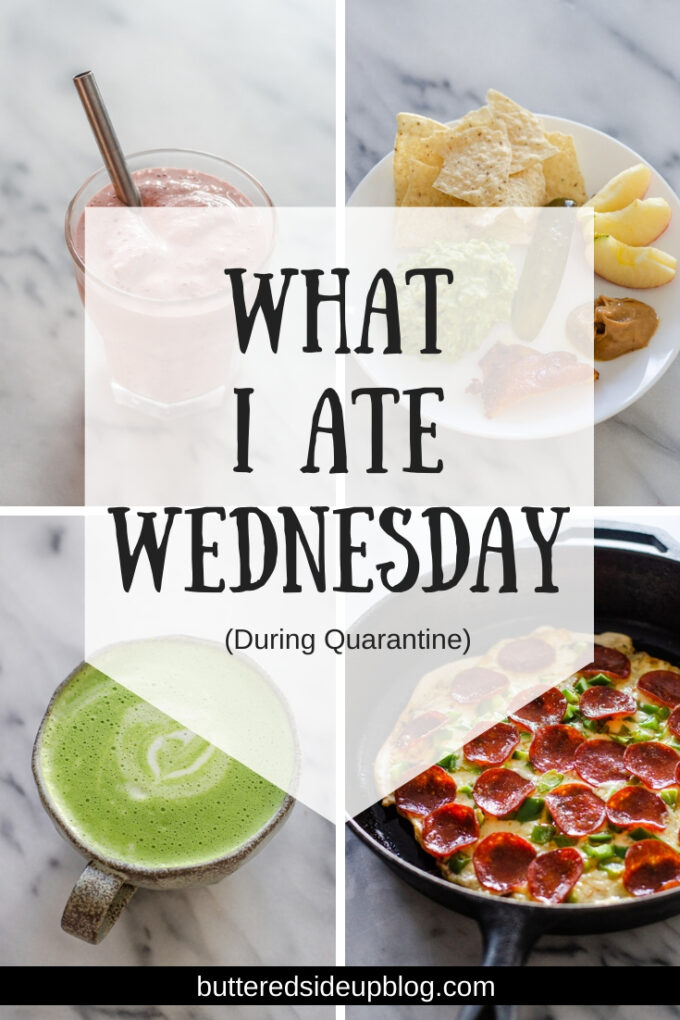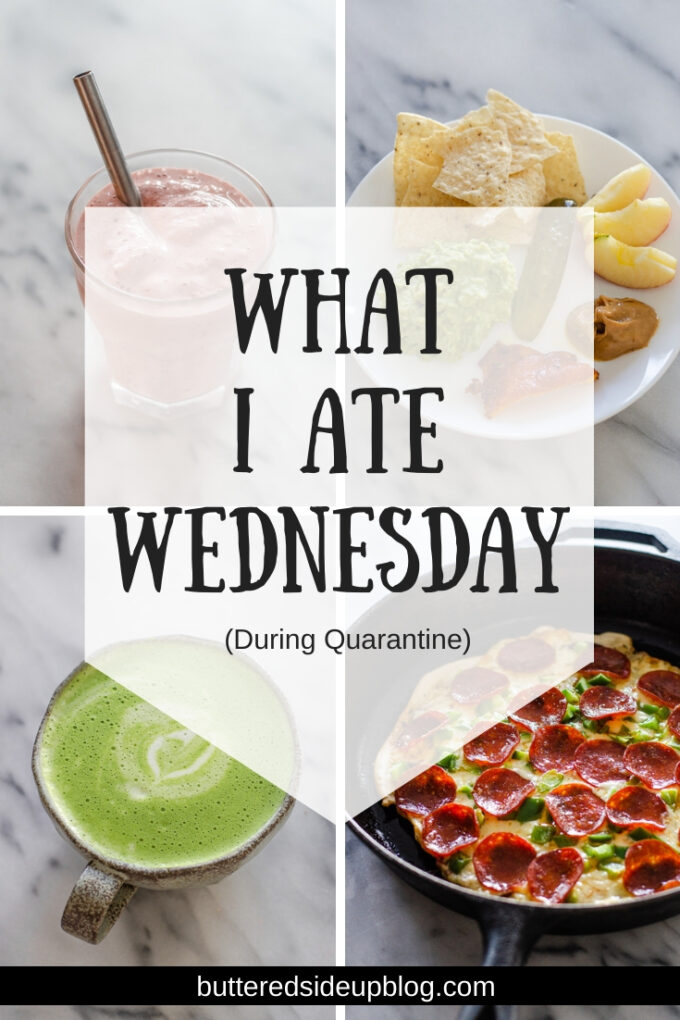 How are you all doing? To be honest, this horrible virus situation seems a bit surreal for me. Something like this hasn't happened in my lifetime. Can it actually be happening? The first time I saw the frozen vegetables nearly wiped out and the ground beef gone, it felt weird.
I'm feeling safe in our little home, and at the same time I feel so sad for everyone that is more directly affected by all of this. My life hasn't been hugely impacted, so I feel bad complaining at all. It feels silly to be annoyed that I can't buy the brands of flour and butter that I usually do.
But I AM really starting to miss family. My sisters and I have been video chatting several times a week, but it isn't quite the same as seeing someone in person.
It's difficult for the kids to understand why they can't see friends and family. I explained to them that in the grand scheme of things, it's only a few weeks out of the year. But they're still sad about it, and I totally, totally get that.
Anyway, here's everything we ate last Thursday. I intended to photograph this on Wednesday, but I totally forgot about it until after I already ate breakfast. ??‍♀️ I hope this helps to give you some inspiration for things to cook for yourself or your family!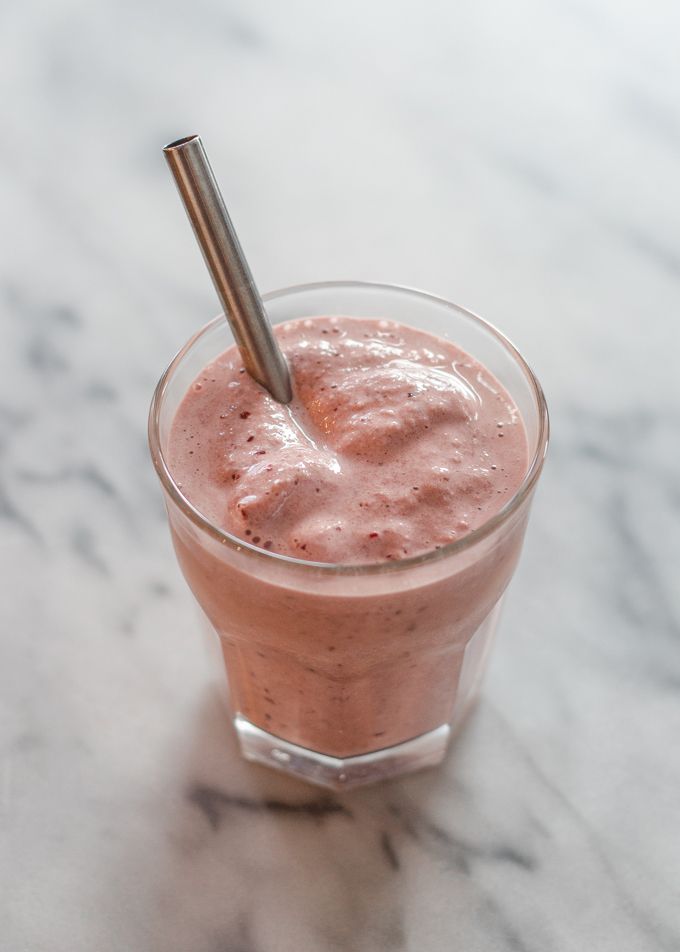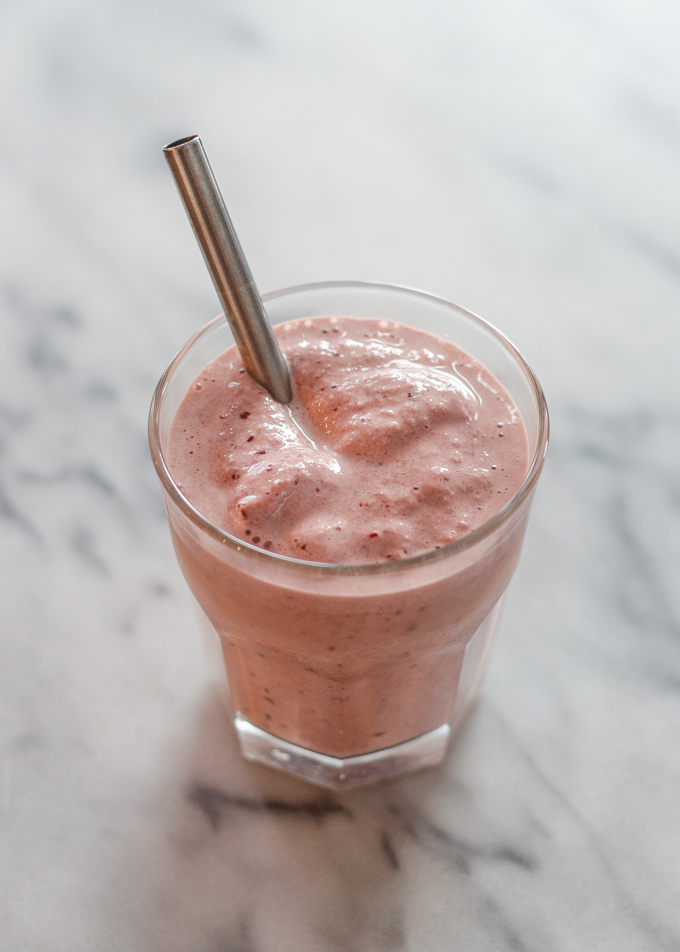 Breakfast:
Reuben made us smoothies for breakfast. We've been loving cherry smoothies, and we still had some left over from our Costco haul.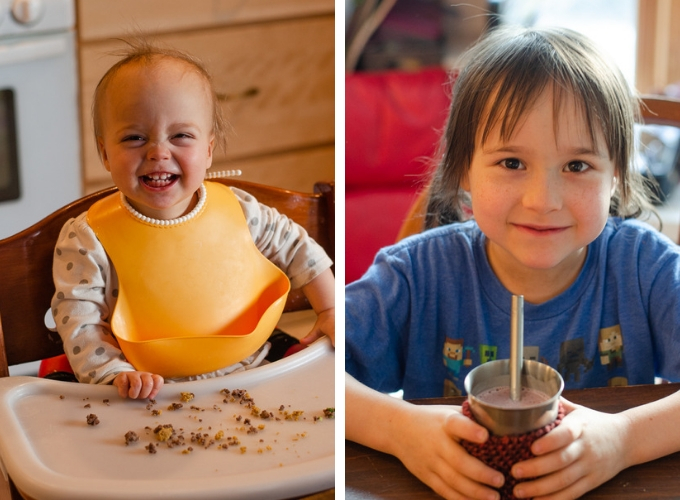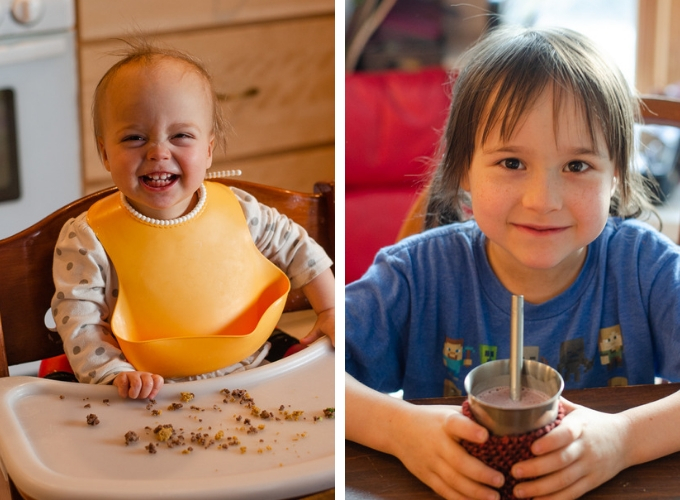 Anya had leftovers from the night before, and James and Helen had smoothie as well.
Do you like the cup cozy that I knit for Helen? ? I have stainless steel cups and straws for the kids, and Helen hates how cold the cup feels on her hands when she drinks smoothies from it.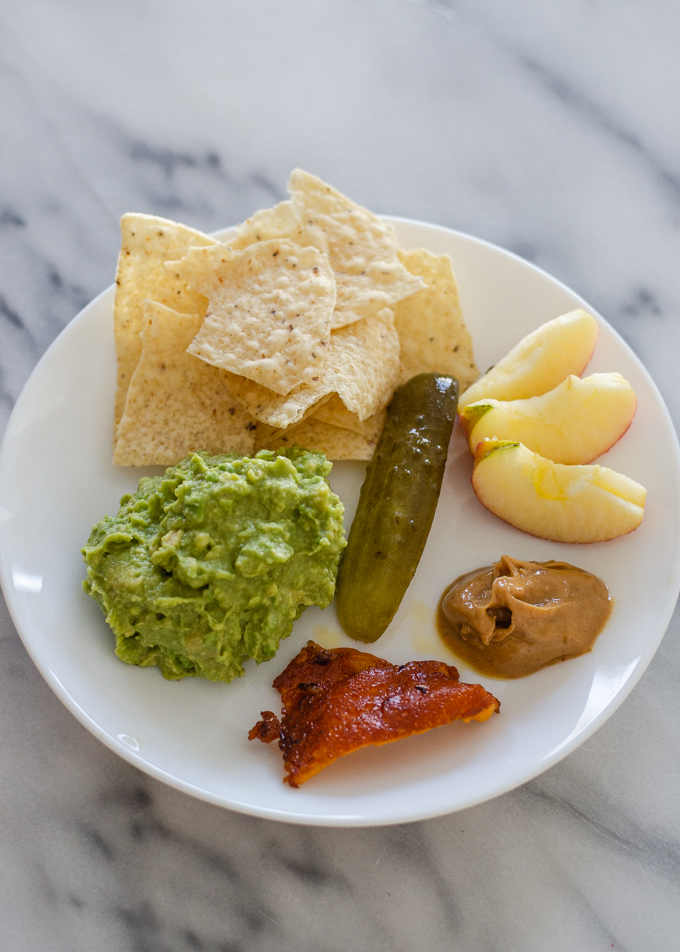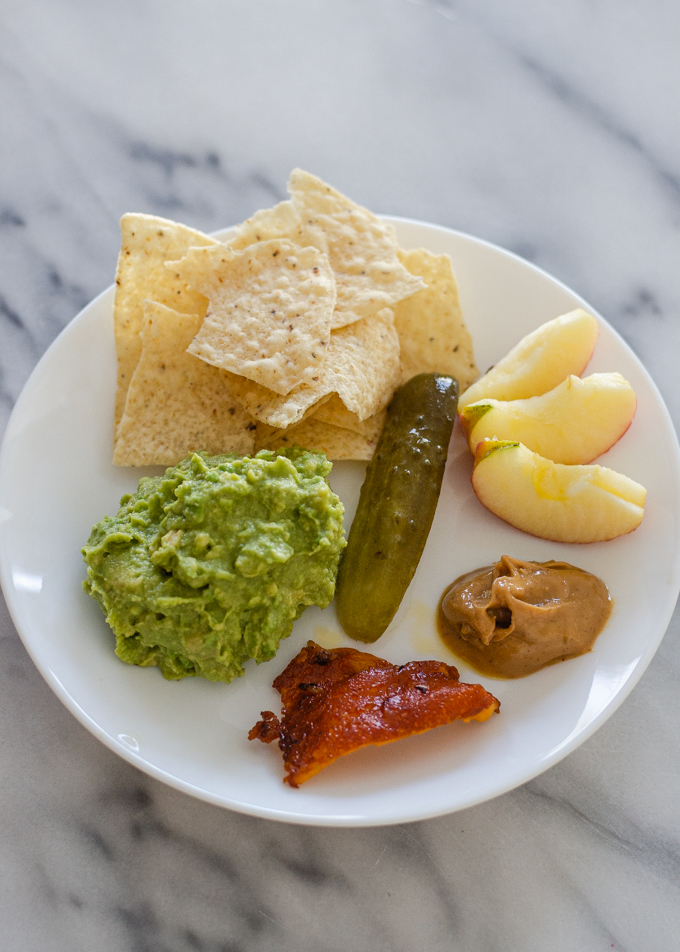 Lunch:
Lunches have been a challenge for me lately. We usually demolish supper, so there's no leftovers. And I'm pretty busy in the morning either trying to get school done or keeping Anya entertained (or both). So I end up throwing a lunch together at the last minute.
I made up a batch of guacamole (here's my favorite recipe for guacamole), and served it with tortilla chips, apples, peanut butter, and Bubbies lacto-fermented pickles. Reuben also fried up some cheese for us. It looks a bit strange, but it tastes delicious!
I gave Anya a pickle to keep her occupied (that girl has a serious appetite these days), and she actually liked it!
Side note: Jim got a new haircut recently. It's shorter than Reuben usually goes (he always cuts Jim's hair), and I think Jim looks a lot like my younger brother now.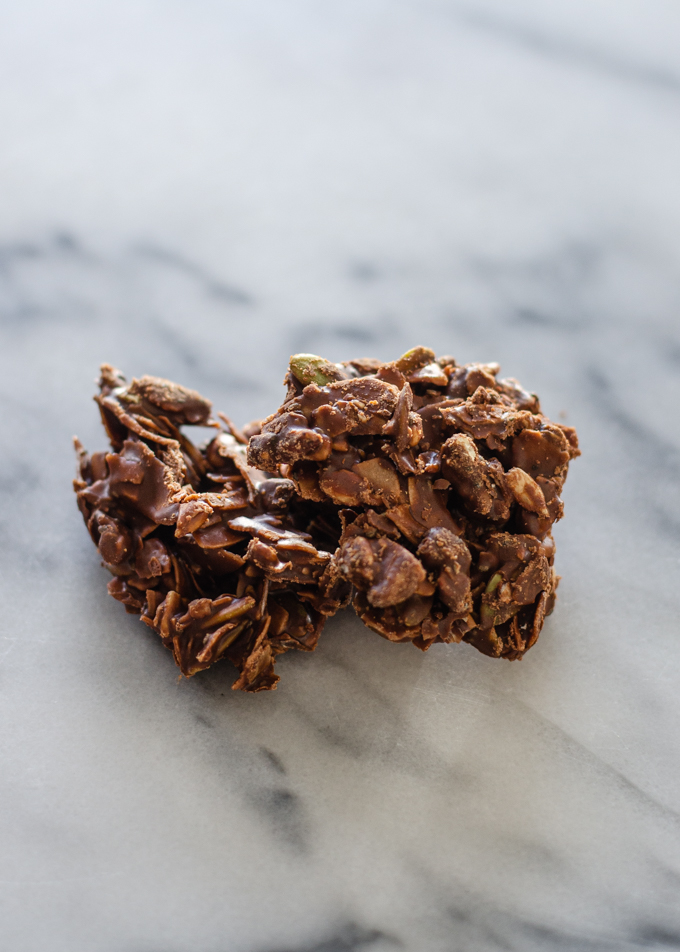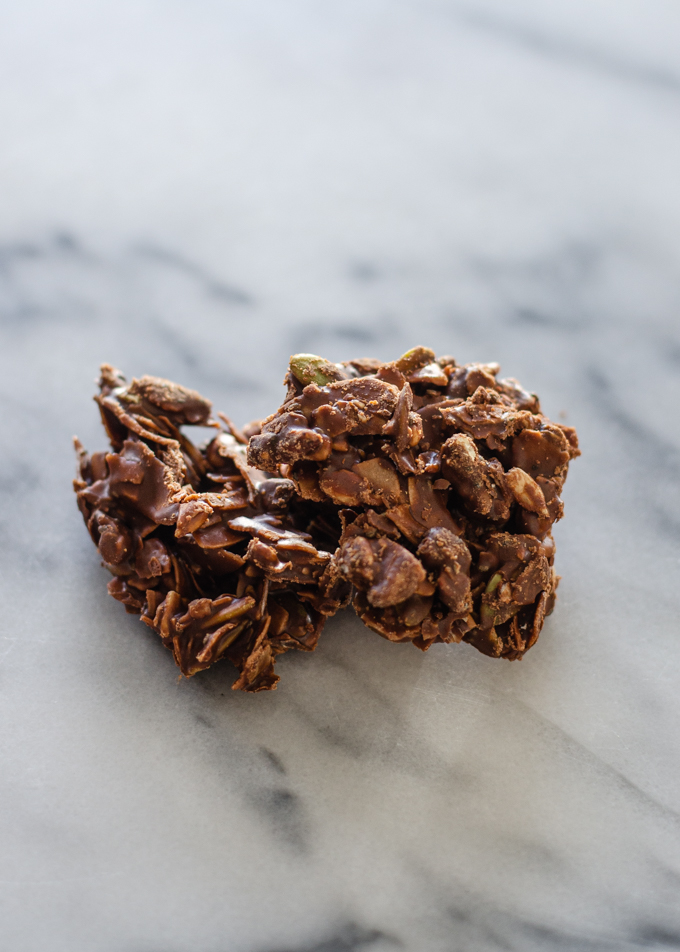 Ever since we got those chocolate clusters from our Costco trip, Reuben has been recreating them. He mixes some nuts, seeds, melted chocolate, and peanut butter together and freezes until solid. They're really yummy. I'm trying to get him to do a guest post with the recipe. ?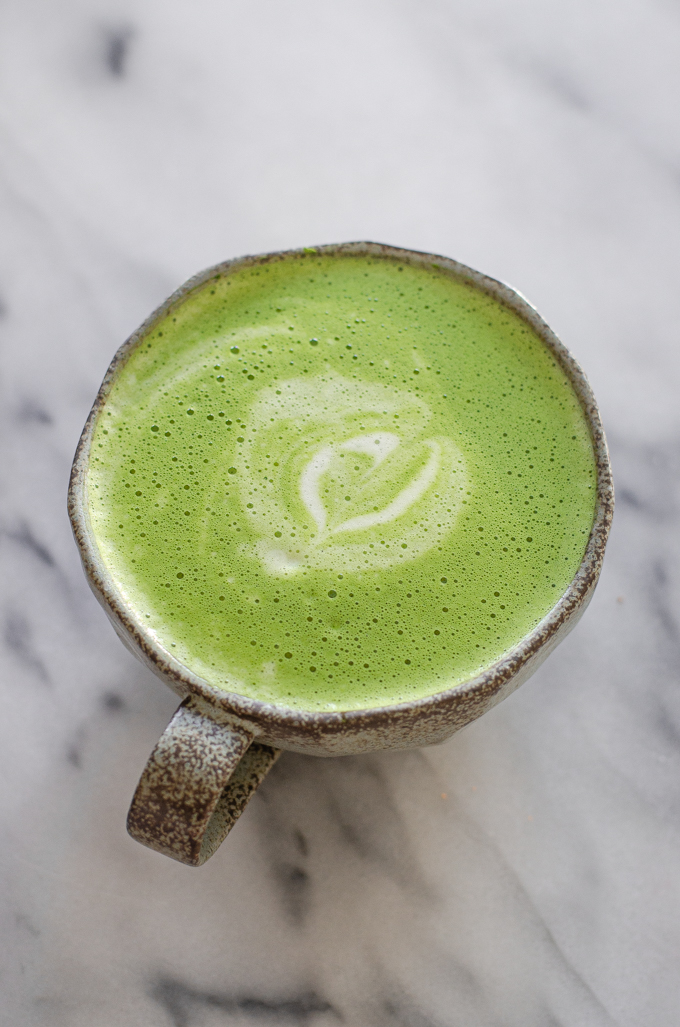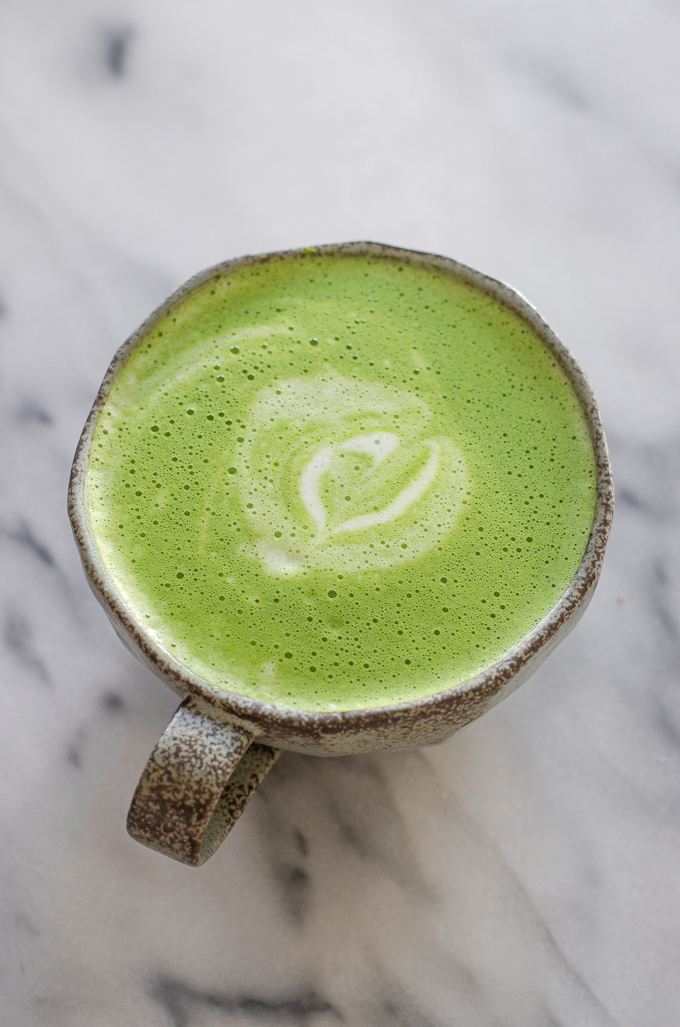 I also had a matcha latte. I ran out of matcha weeks ago, and I told myself I couldn't buy any more until I finished off a few of the bajillion kinds of tea I've hoarded up. Like, I don't know why I buy any other tea when I love matcha so much! I guess it is nice to have something without caffeine for late-night tea cravings.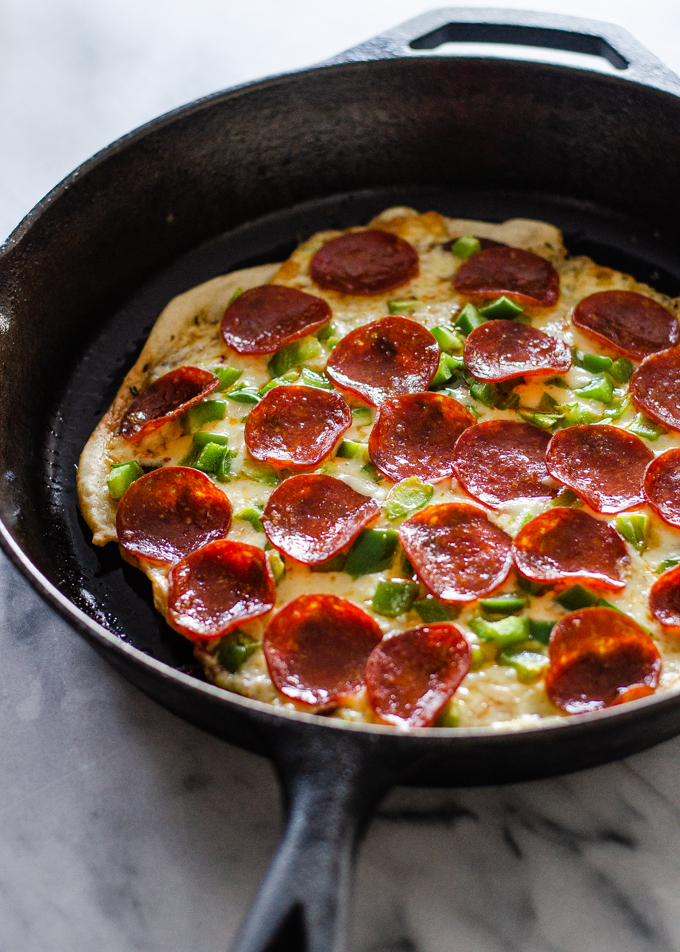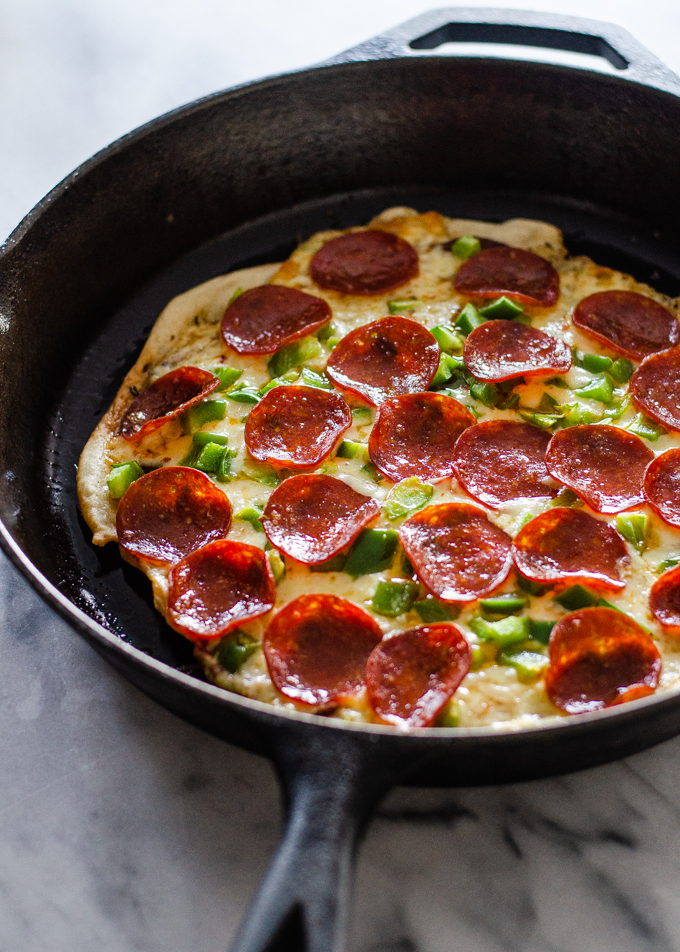 Supper:
We have been LOVING the sourdough pizza crust recipe from Farmhouse on Boone. It's seriously so easy and so good.
I made pepperoni/bell pepper pizzas, and they were amazing. I might have to share my spin on Lisa's recipe here sometime…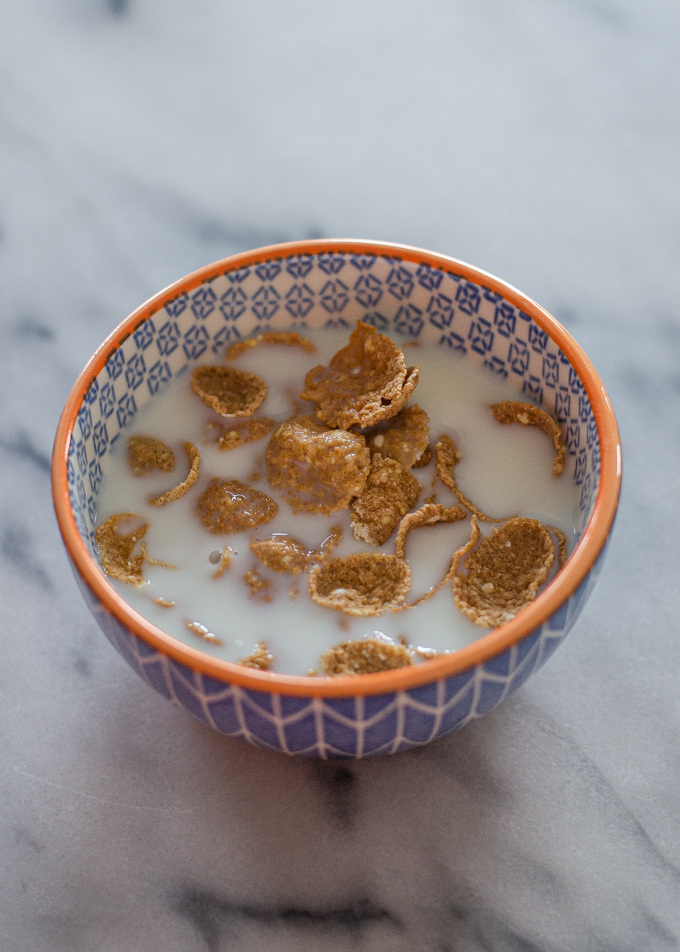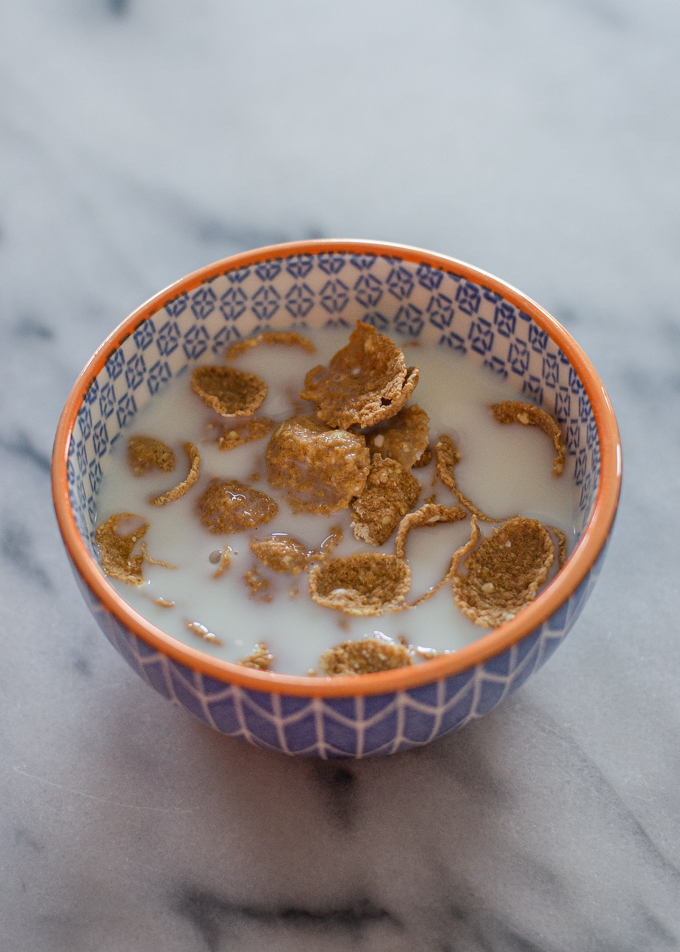 Nighttime Snack:
Does anyone else eat cereal for dessert? It's a habit that Reuben and I have gotten into…not the healthiest things by a long shot. But the yum factor is ???
By the way, if you've never eaten your cold cereal with cream, you've GOT to try it. That is, if cream isn't sold out where you live. But seriously, the proper ratio is at least half cream, half milk. Once you try it, there's no going back.
I forgot to photograph my cereal that night, so here's a photo of the same thing, only taken a few days later. I had the Nature's Path Heritage Flakes.
So that's everything I ate in a day (besides sneaking a bite of food while I was cooking it here and there, of course).
How are you all coping with more limited groceries and having to stay home?