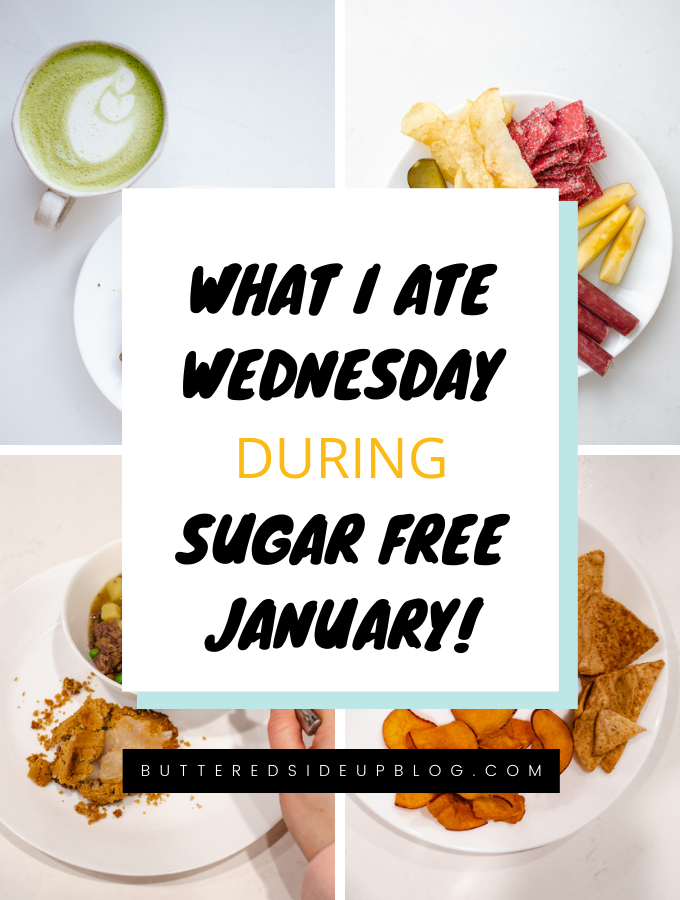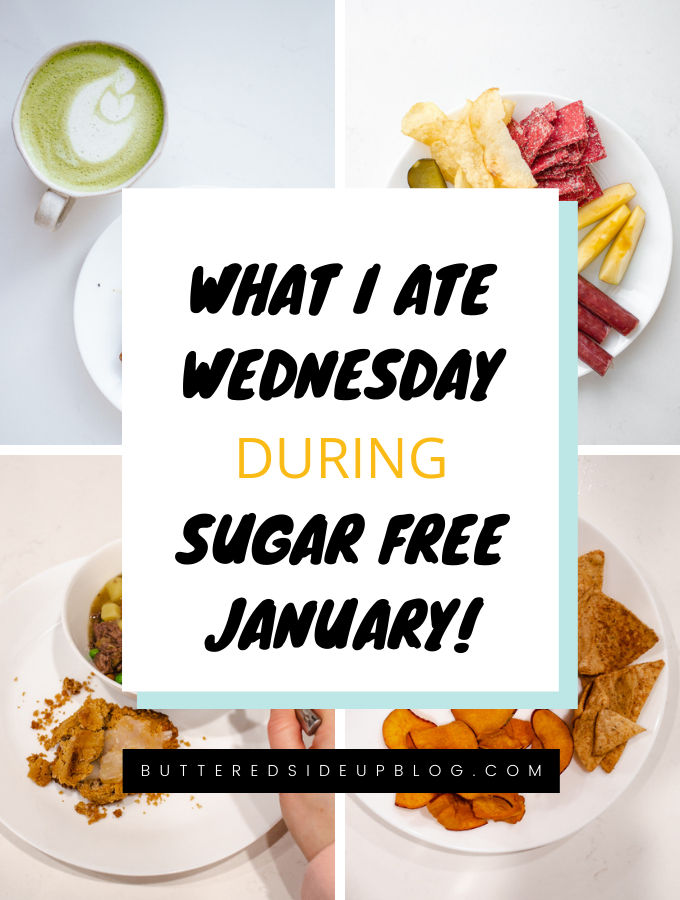 It's time for another What I Ate Wednesday!
This edition is Gluten free, dairy free, soy free, etc. since I'm cutting out the top 8 allergens for January.
It's also sugar free because: Sugar Free January!
Okay, let me show you everything I ate in a day!
Make sure to watch the video at the end of the post to get a little peek into my day…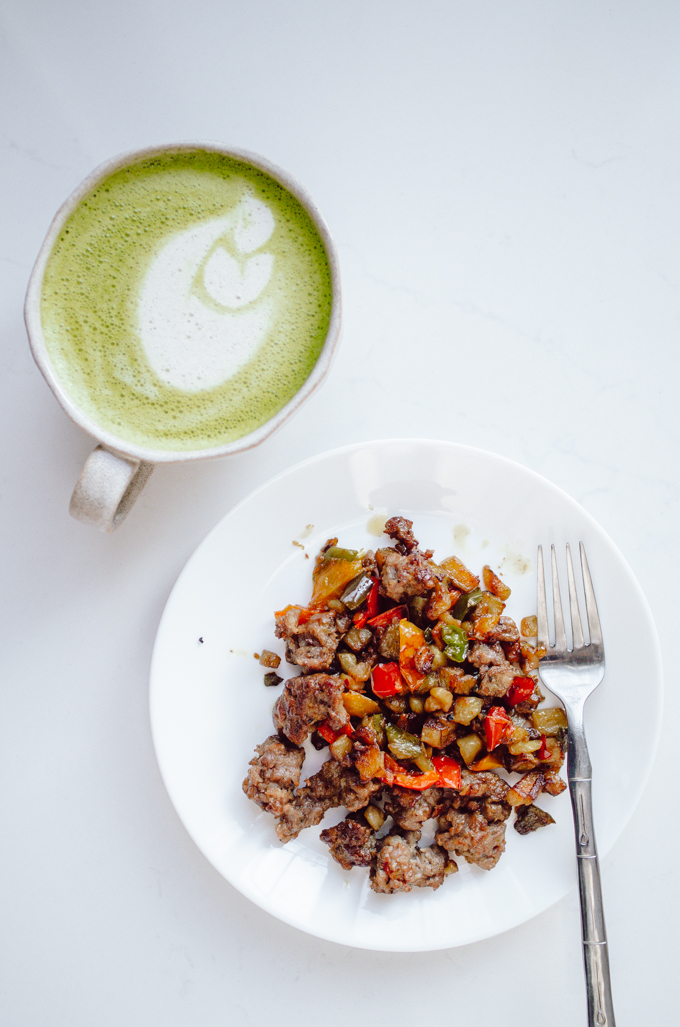 Breakfast:
For breakfast I had a sausage, potato, and pepper hash made by Reuben.
He had made up a batch the day before, so he just had to reheat it.
I have a recipe for a really similar sausage breakfast hash.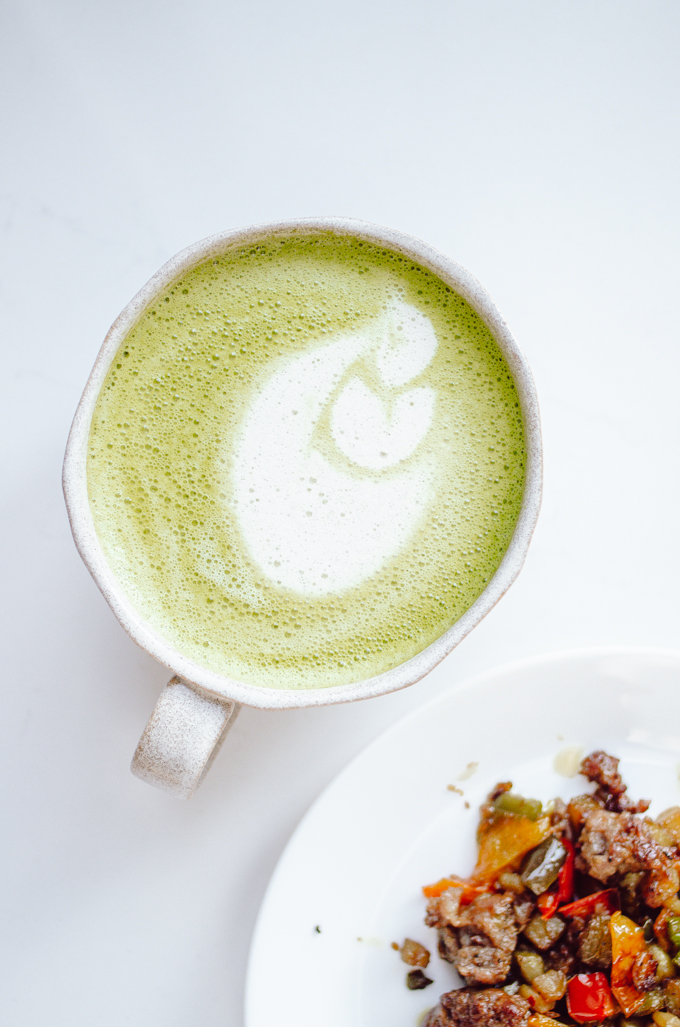 I also had an oat milk latte, made with Califia Farms Barista Blend oat milk.
It was decent, but the oaty flavor kind of overpowered the matcha.
I made another latte with the Thrive Market brand oat milk, and that was less oaty but also less creamy.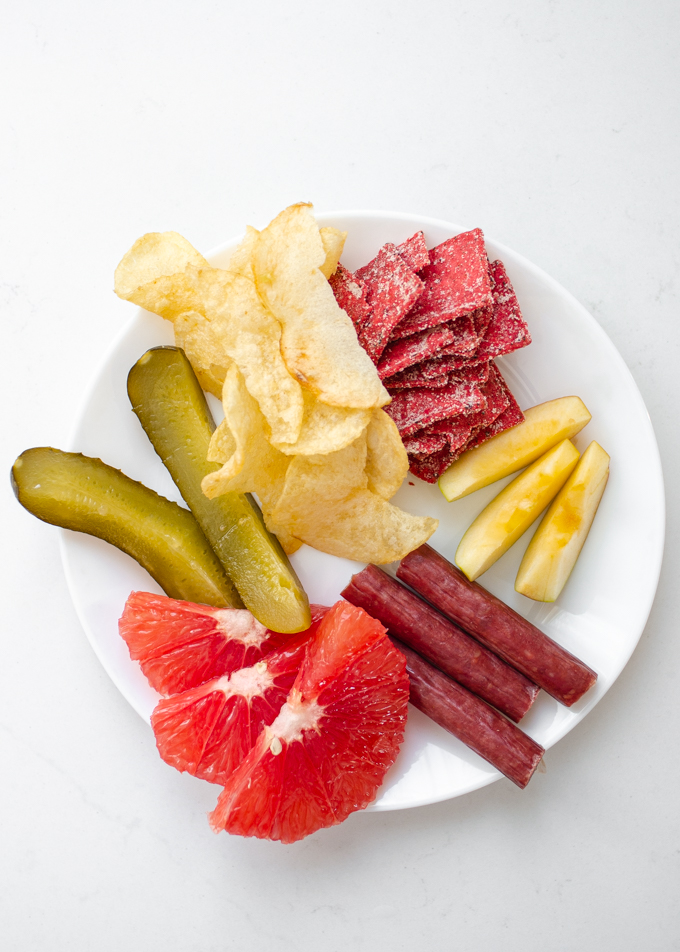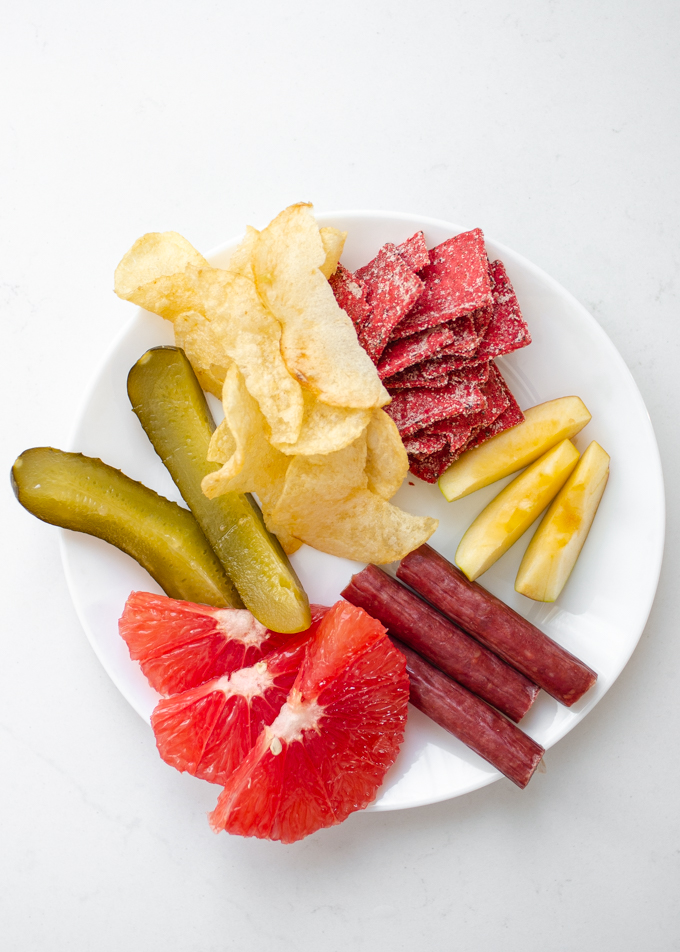 Lunch
For lunch, I had a bunch of snacks:
A few slices of apple
A few slices of grapefruit
Half of a Bubbies pickle
I ate it out on the porch because it was a GORGEOUS day.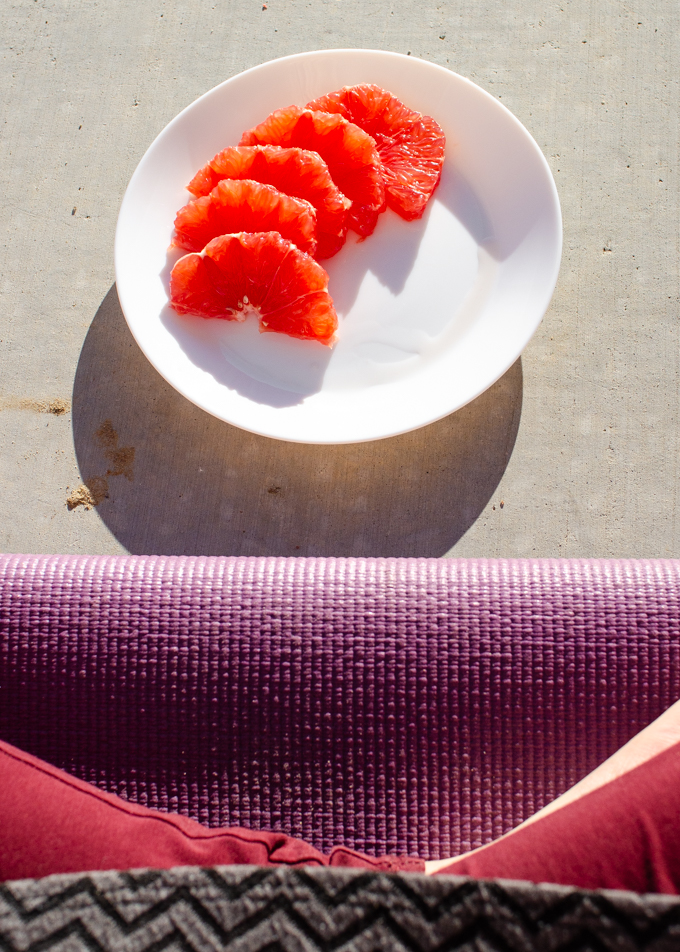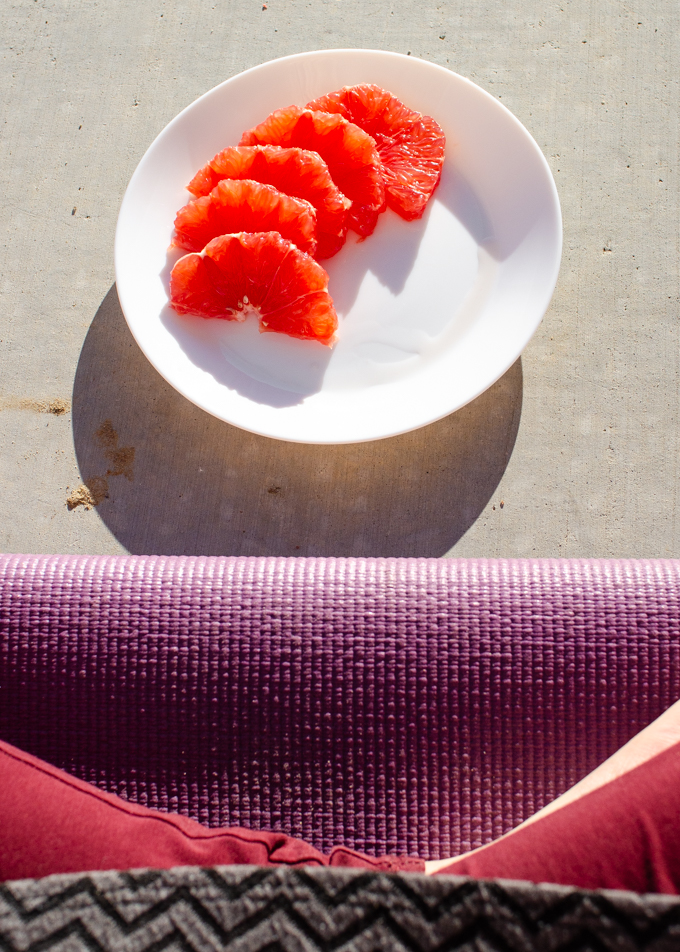 Afternoon Snack:
I was photographing something with grapefruit, and I had quite a bit cut up.
So I took some slices out on the porch when I was done with my photoshoot to soak up more sun.
You've gotta take advantage of all the sun you can in the winter in Minnesota!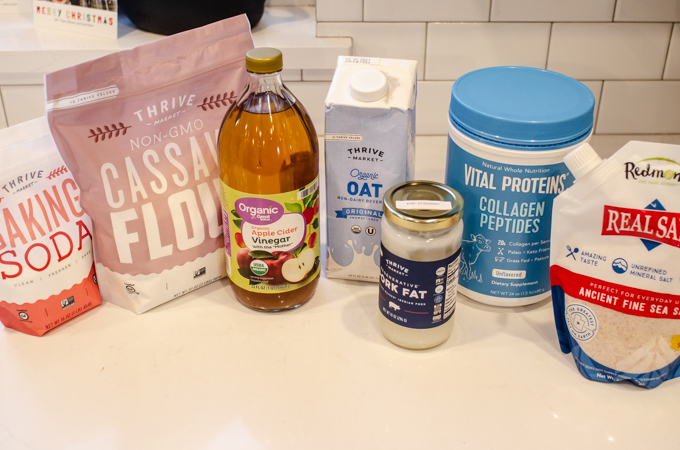 Supper:
For supper I decided to experiment and make some cassava flour biscuits.
The recipe called for collagen peptides, which I thought was really interesting.
I didn't have exactly all of the ingredients that the recipe called for, so they didn't turn out amazing.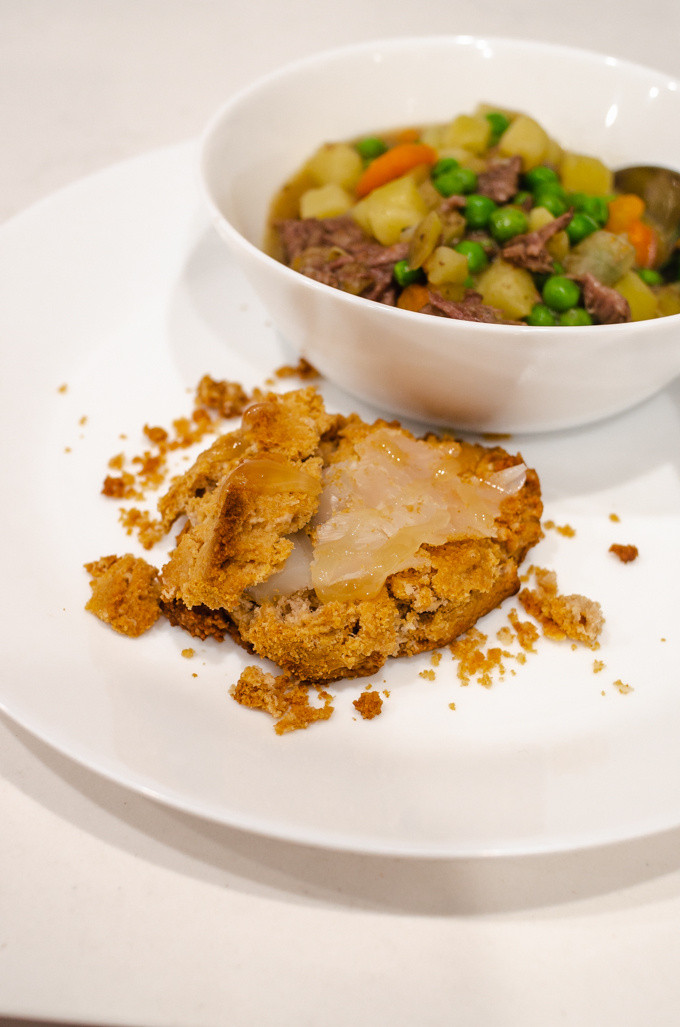 But they weren't horrible for gluten free/dairy free/egg free!
Reuben liked the flavor.
We had them with bacon grease and honey.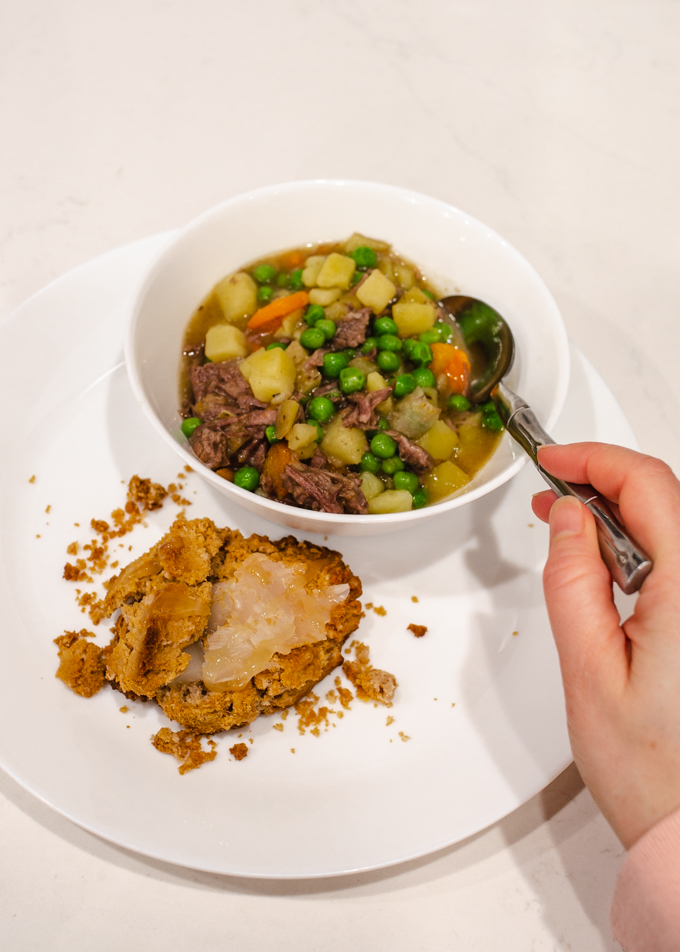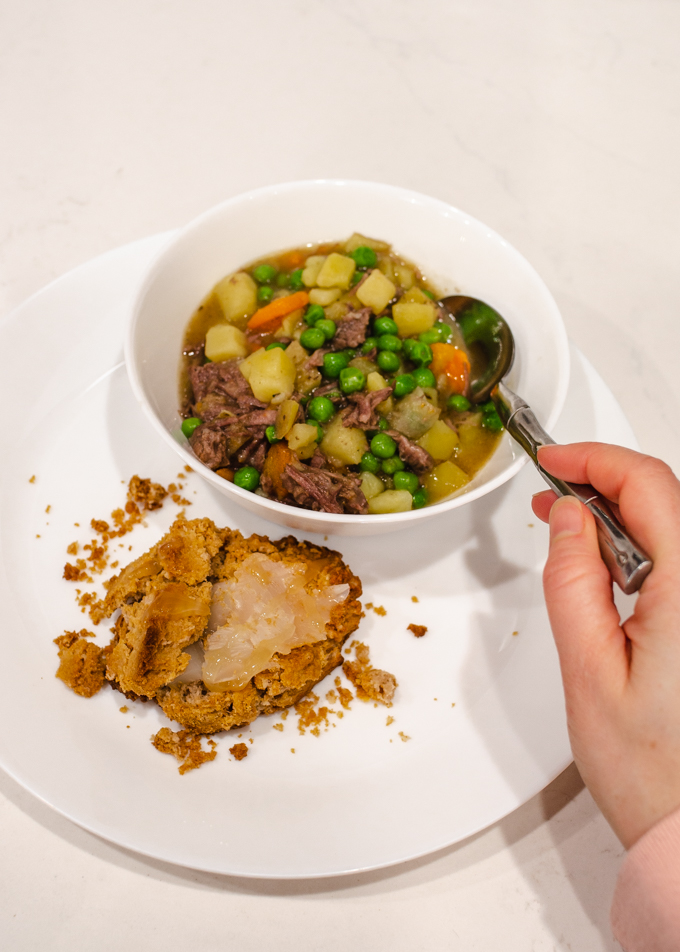 We also had Instant Pot Beef Stew.
I didn't have a lot of broth on hand, so it was extra thick stew.
Of course I left out the cornstarch as well since I'm avoiding corn in January.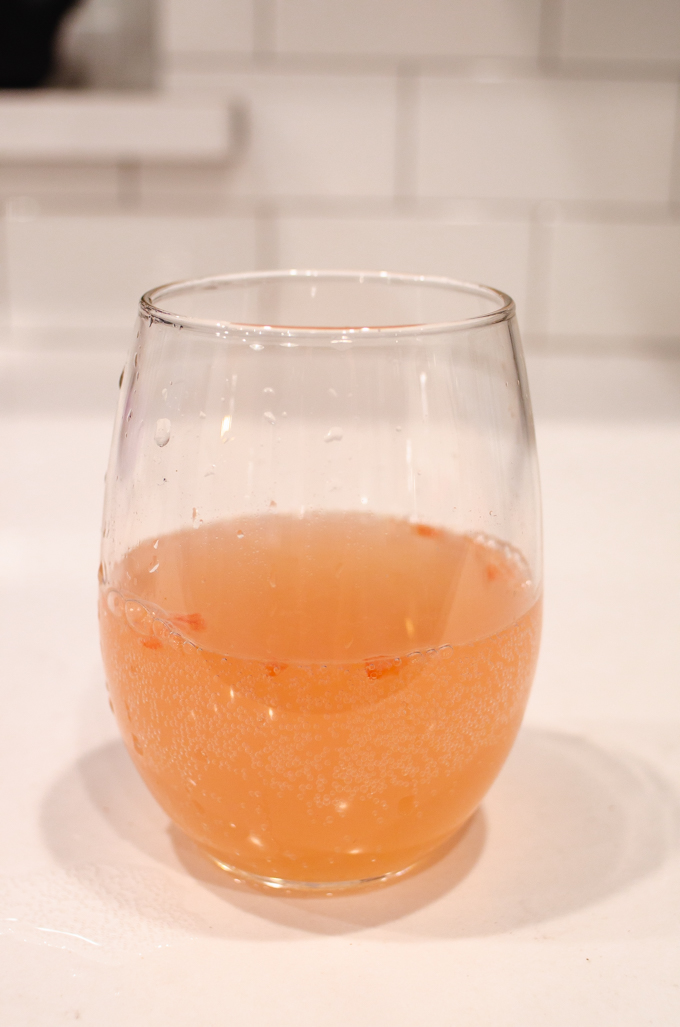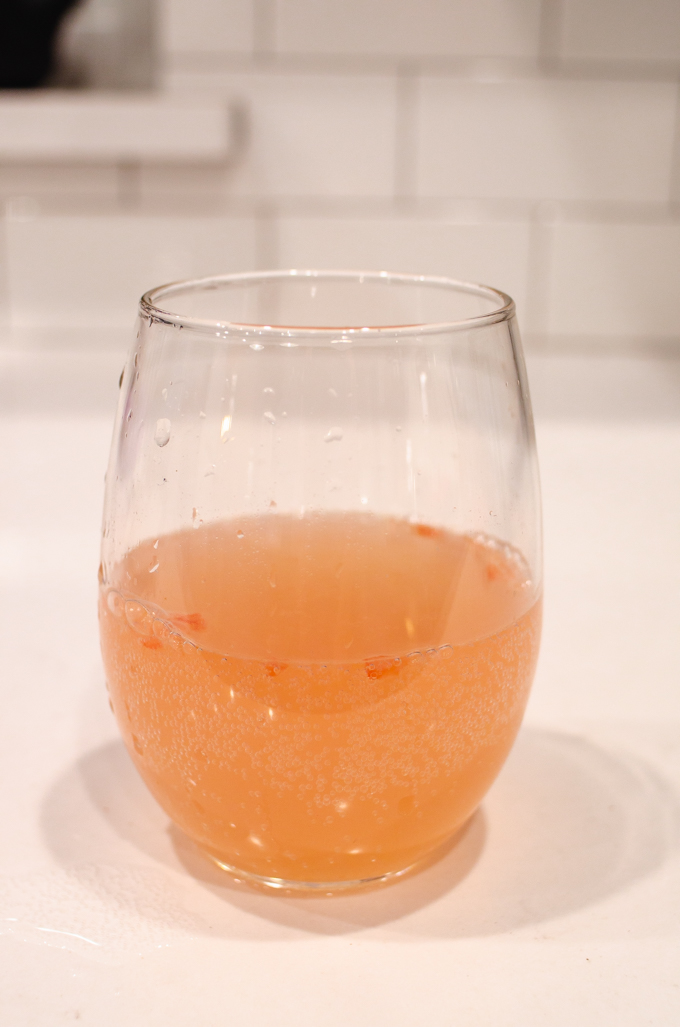 After supper I had some grapefruit juice mixed with San Pelegrino sparkling water.
It was delicious!
I should get into making mocktails…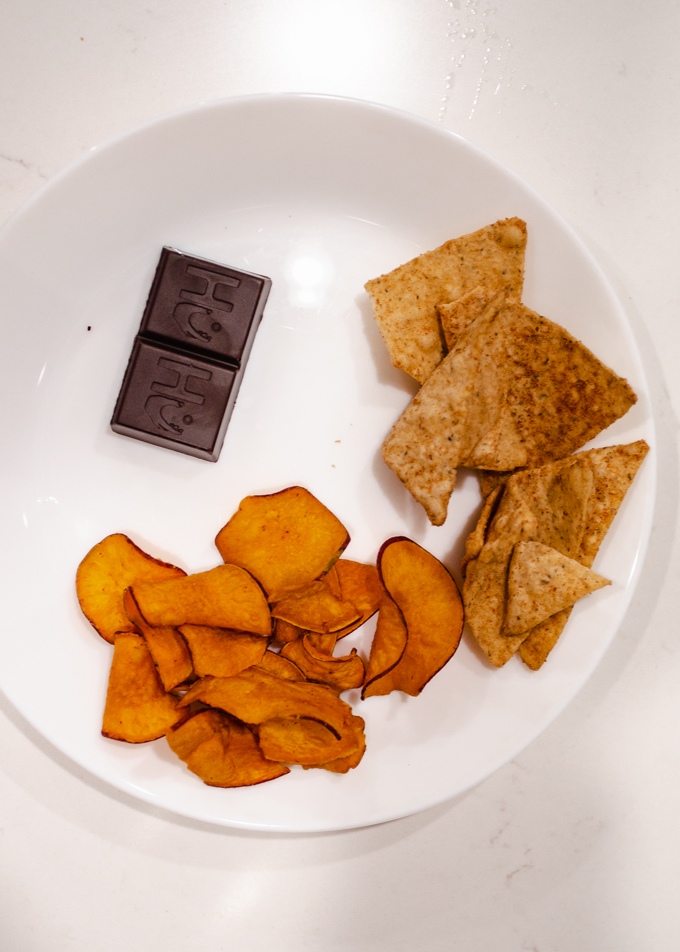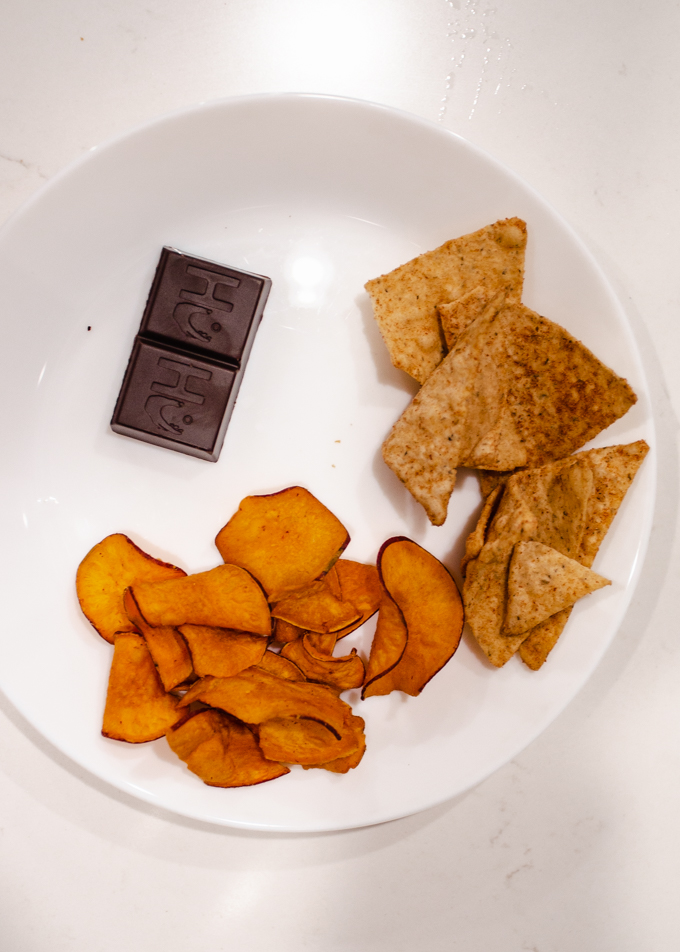 Evening Snack:
My before-bed snack consisted of Siete nacho flavored cassava chips, sweet potato chips, and some Hu chocolate.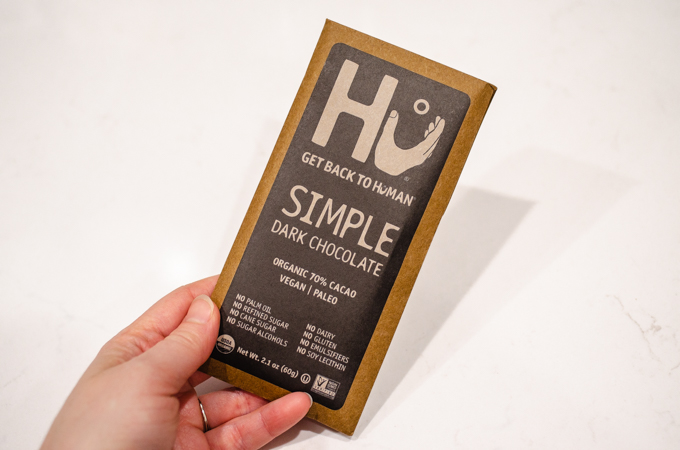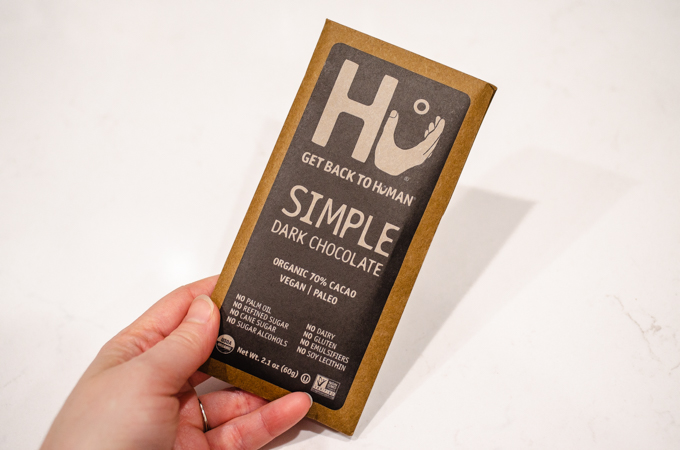 Hu chocolate is sweetened with coconut sugar, so it's fine for my Sugar Free January rules this year.
I actually found it to be a little too sweet for my taste (that's what SFJ does for you!), so I had Reuben chomp off half of a square.
Okay, that's all for this What I Ate Wednesday: dairy free/gluten free/sugar free edition!
If any of you are joining me for Sugar Free January, I'd love to know how it's going so far for you!
Here's the vlog of my day:
xoxo
Erica