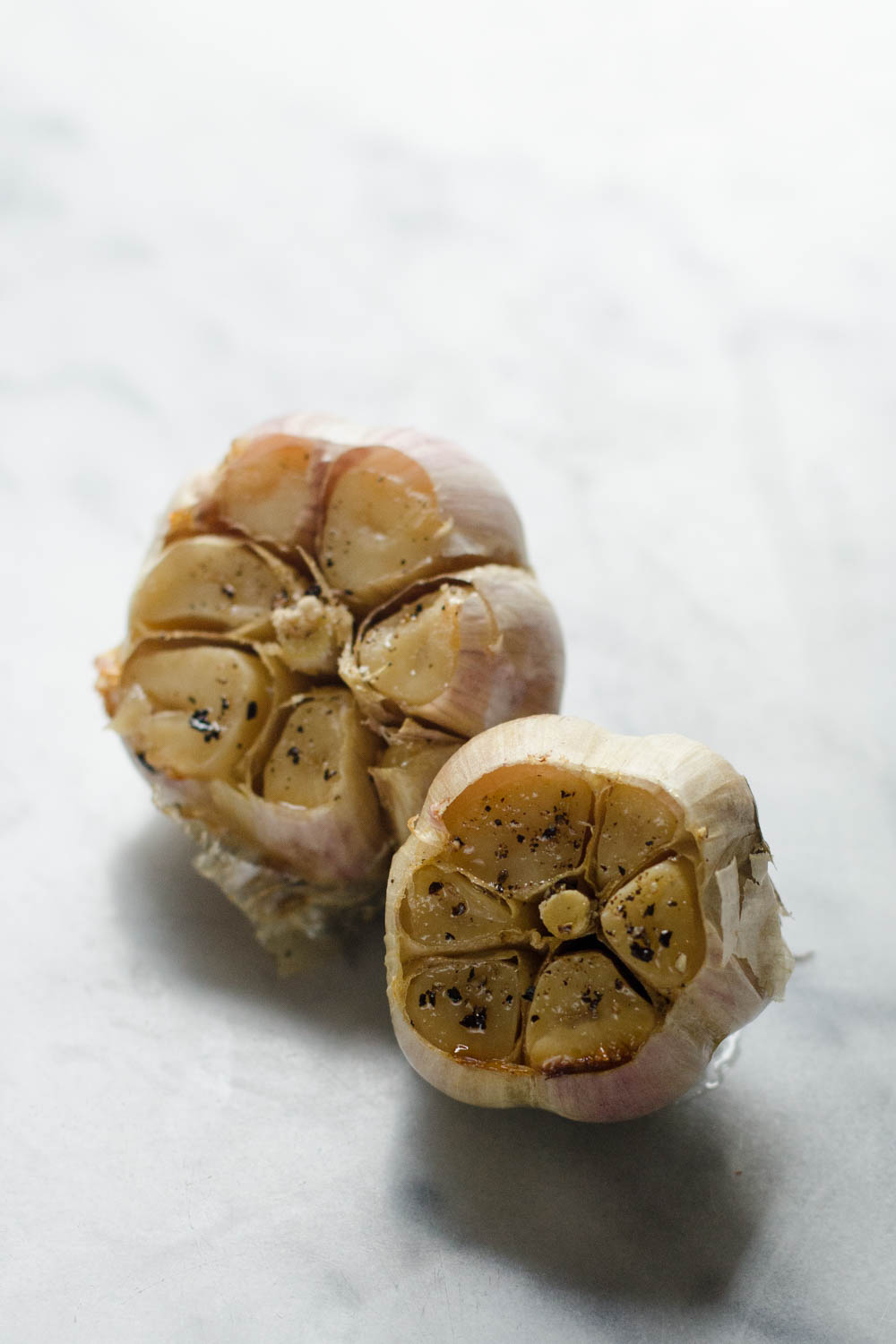 I love roasted garlic. It's so mild yet flavorful and almost buttery-smooth.
What I don't love is wrapping my food in aluminum foil. It just creeps me out. But most roasted garlic recipes instruct you to do just that. For the longest time I figured there was no way out of it. Until I started experimenting with different techniques…

NOTE: Some links are affiliate. Of course all opinions are completely my own (duh!). If you click a link and make a purchase, I will earn a small commission. This has zero impact on the price you pay, and helps to keep this blog up and running!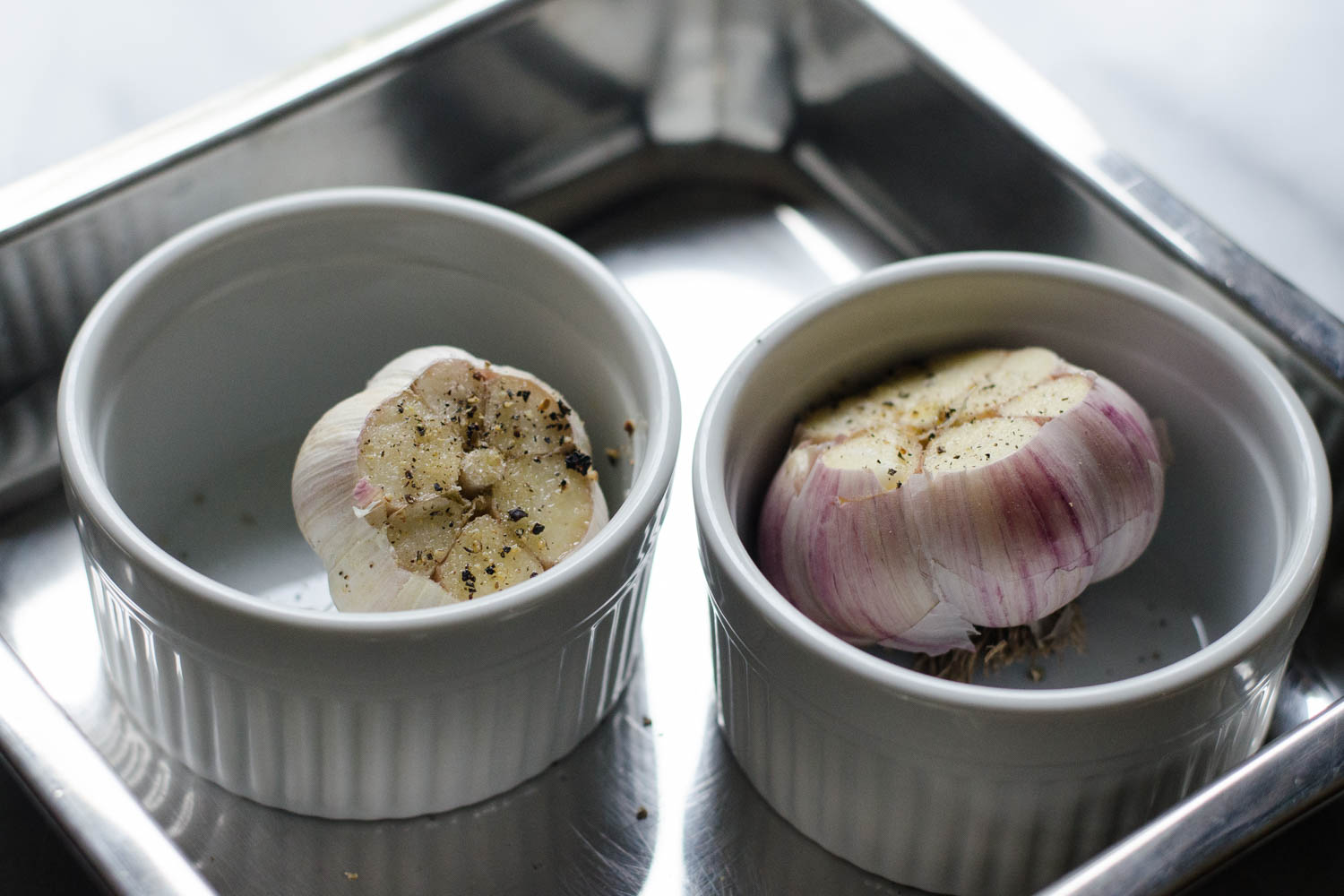 Here's a method that I improvised because I didn't have my usual equipment on hand: Simply chop off the top portion of a bulb of garlic so that all of the cloves are nicely exposed. Place it in a ramekin, drizzle it with olive oil, and sprinkle it with salt and pepper. Put the ramekin in a baking dish (this makes it easier to remove from the oven later).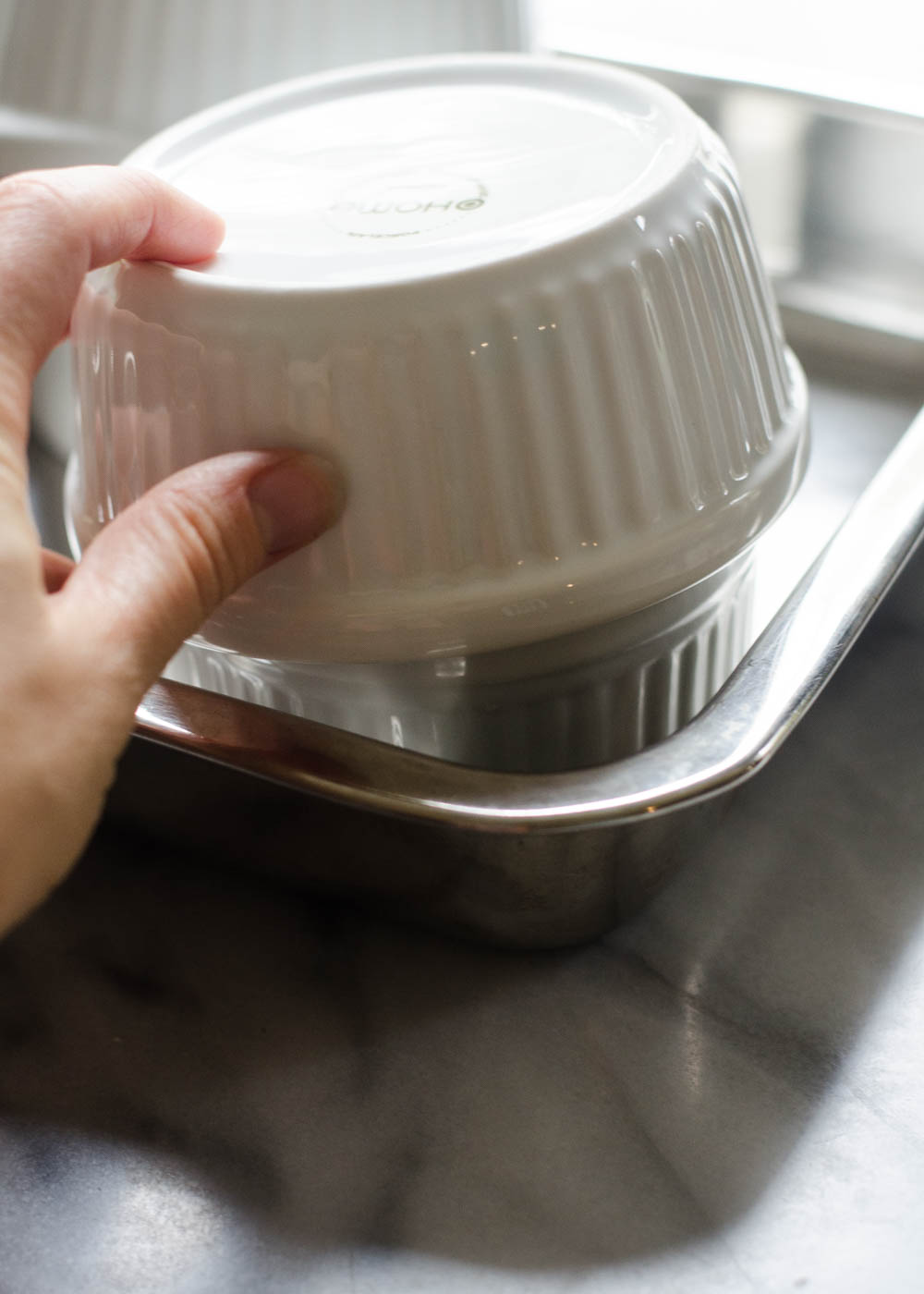 The key to roasting garlic is to trap all the heat around the bulb so it cooks but doesn't burn. To accomplish this, I devised a little make-shift garlic baker. I put a larger ramekin on top to act as a lid.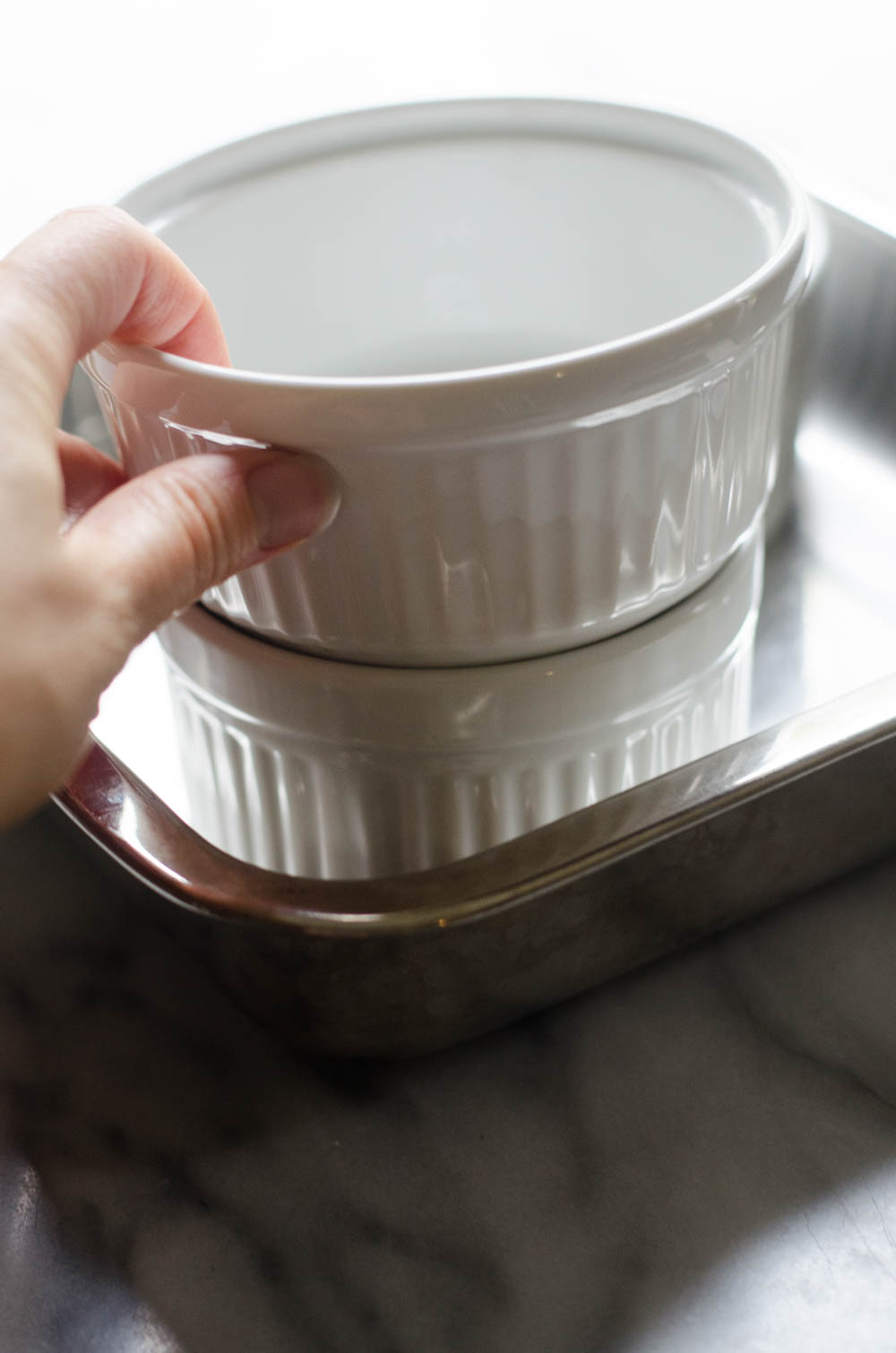 You can also put the ramekin on right side up if that fits better.
Now carefully slide the whole baking dish into a hot (400 degree F) oven for about 45 minutes – 1 hour.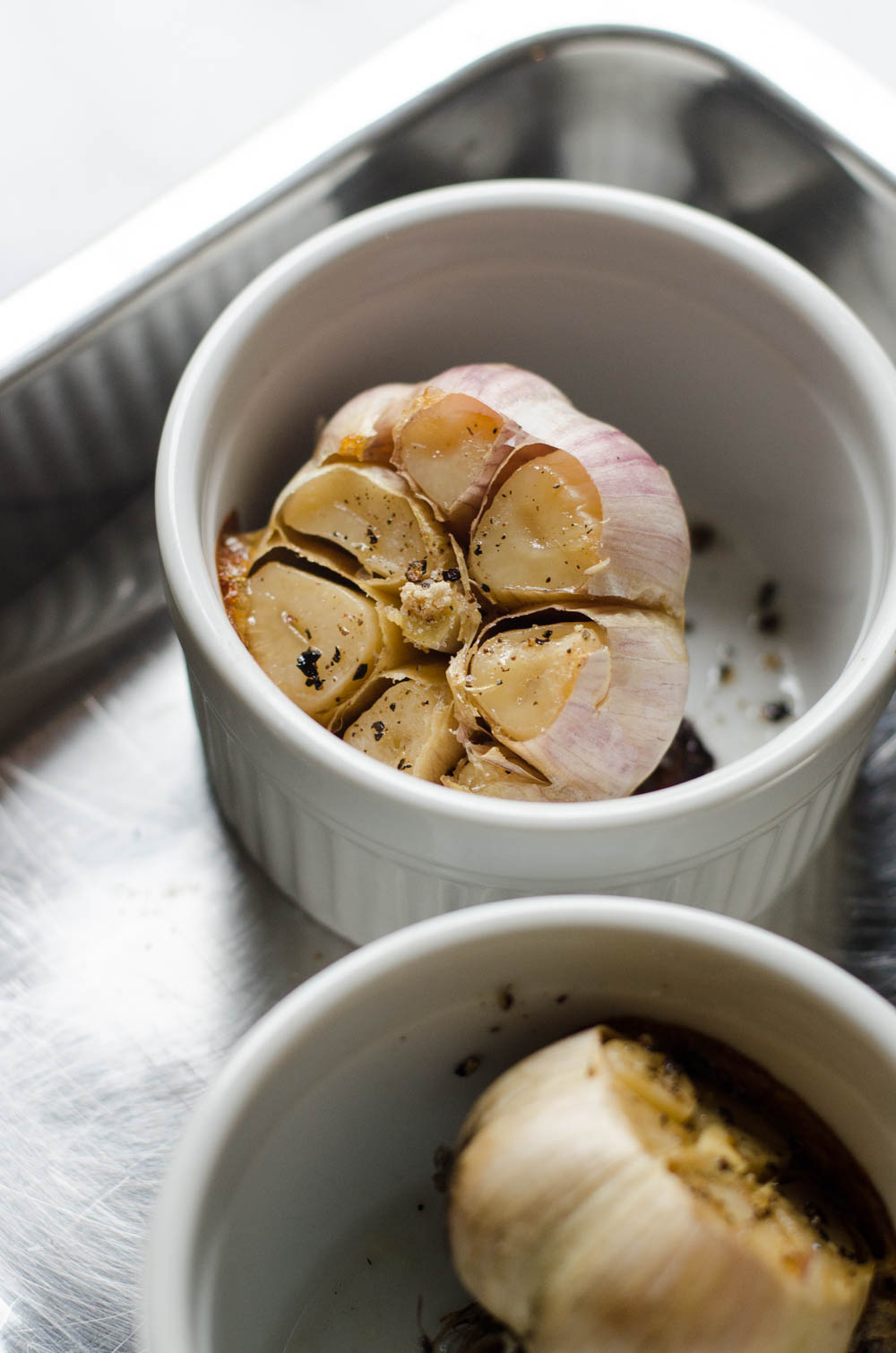 The result will be just fantastic: exquisitely soft garlic cloves!
In hind sight I wish I would have lined the ramekin with parchment paper
so that the cleanup would have been a little easier. Next time!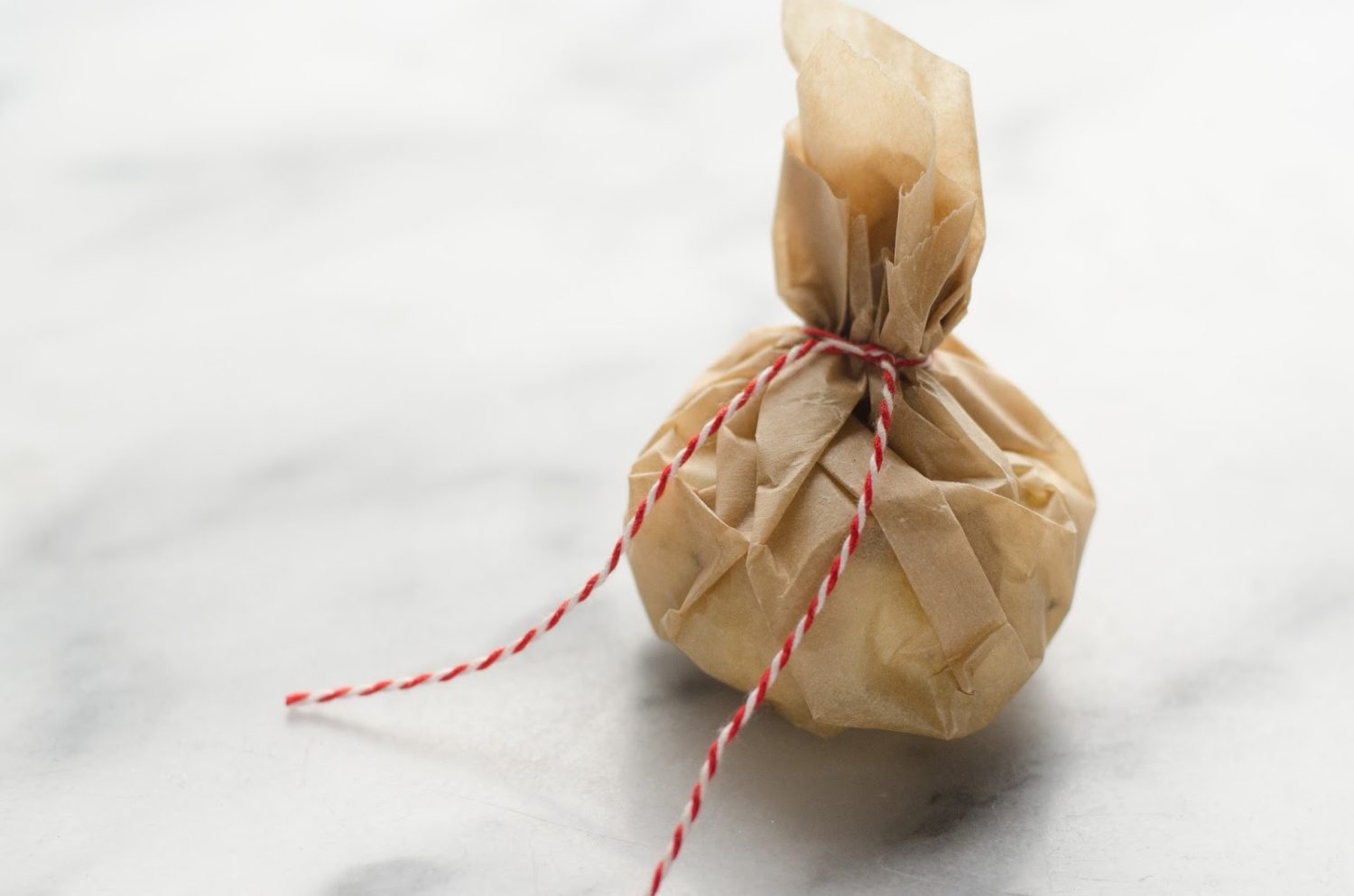 BTW: you can also avoid aluminum foil by simply wrapping your garlic in parchment paper
. You can get all the details in my Garlic 101 post over on The Pioneer Woman's blog.
The reason I didn't use that method was because I was out of baker's twine
. ?
Stay tuned to see what I used this roasted garlic for (you probably already know if you watch my stories on Instagram).
Reader Interactions