No sandwich speaks of late summer to me more than a BLT. It became a tradition at my family's house to have corn on the cob (fresh from Mom's garden) and BLT's near the end of summer (that's when the corn ripens in northern Minnesota). It's the perfect combo. We would eat them night after night and never get sick of them.
This year I didn't plant a garden at all. It's just too difficult for me to take care of a baby and attempt to weed a garden. And so I probably won't be enjoying much buttery corn on the cob. But that doesn't stop me from making an awesome BLT.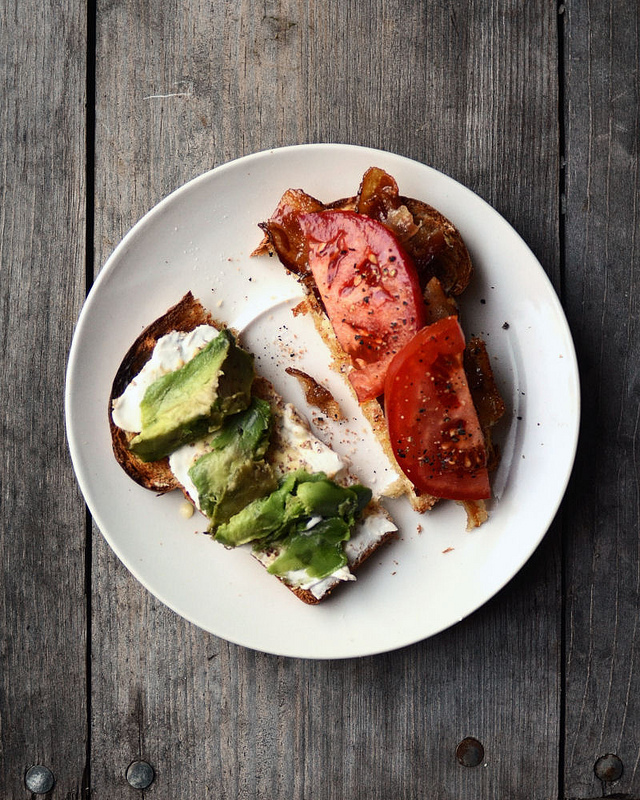 Since the lettuce in our fridge was looking rather limp, I decided to use an avocado for the greenery on this sandwich. It was delicious. If I had some nice, crispy lettuce I would definitely add it as well.
Here's a breakdown of my BAT (Bacon, Avocado and Tomato) Sandwich:
Slice of bread (this recipe), toasted
Butter
Sour cream
Mustard
Bacon
Avocado
Tomato (with salt and fresh ground pepper)
What's YOUR favorite summer meal/dessert?