These gluten free savory waffles are a great way to kick off your day on the right foot!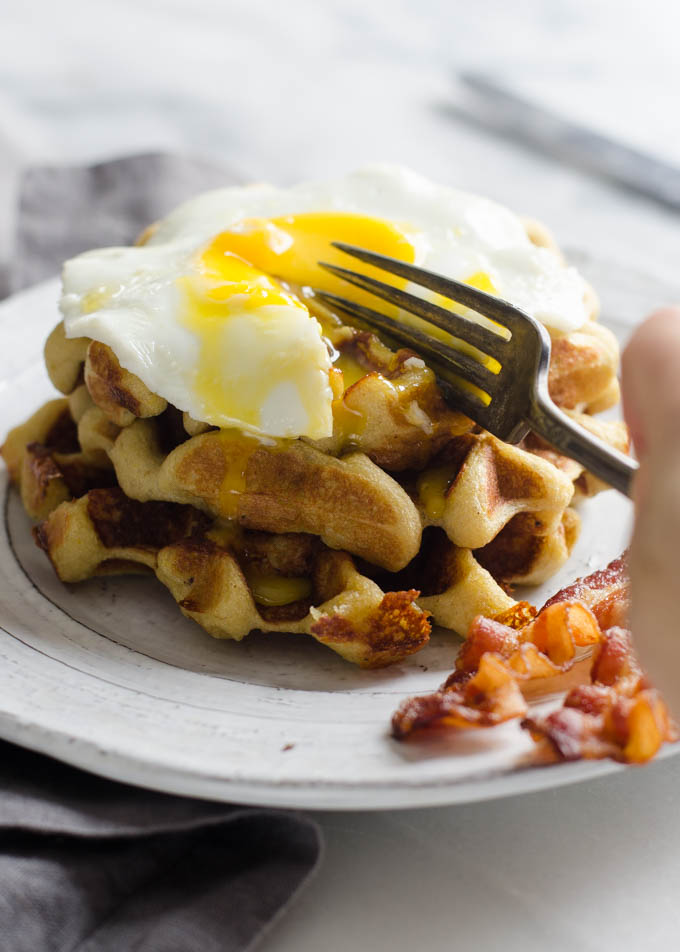 I used to be the queen of sweets at breakfast. A savory breakfast just didn't sound appealing to me. Eggs were a bit repulsive, especially when I was pregnant.
It took a round of Whole30 and a fast from sugar to finally break me from my sweet breakfast habit. These days, starting the day off with something sugary just doesn't make me feel good. I've heard that starting your day with a savory breakfast keeps you from binging on sweets the rest of the day, and I think that is true!
Of course I'll still indulge in a sweet breakfast now and then, but for the most part I like to stay away from them.
These savory waffles are flavored with cheddar cheese, onion and garlic powder, and pepper. Simple, but delicious. They're also gluten and grain free!
Let's dive in and see how they're made:
How to Make Savory Waffles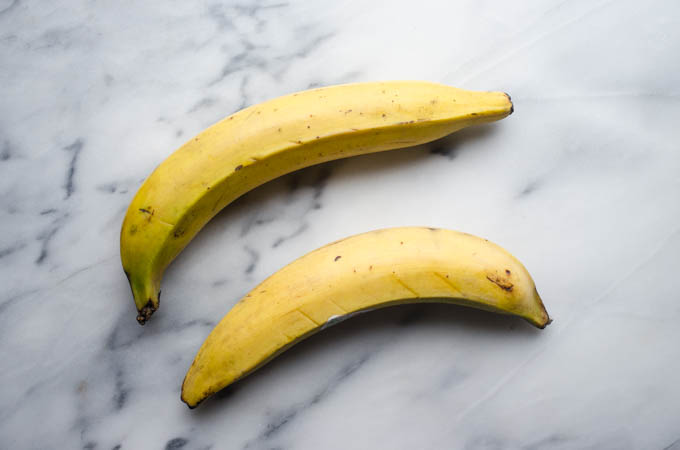 These waffles are made the same way as my Gluten Free Pumpkin Waffles: with plantains as the starch! You may think this is crazy, but plantains act almost exactly like whole wheat flour in these waffles. It's true!
Now, it's best if your plantains are green. Otherwise the waffles don't hold together as well. The plantains pictured here are really too yellow to be ideal. So select green ones from the grocery store, and make these savory waffles soon afterwards before they ripen!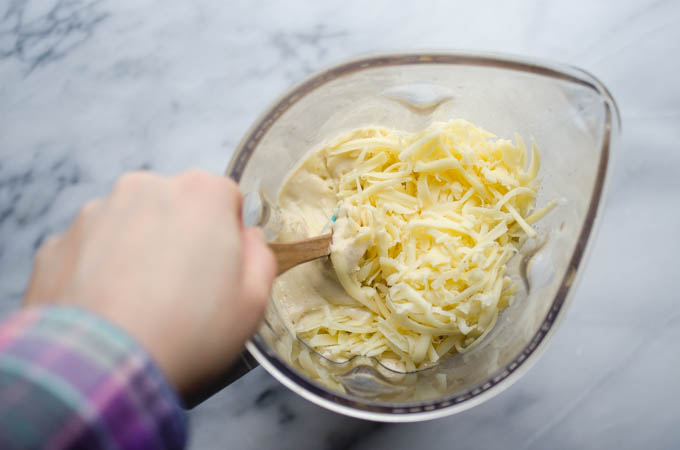 You guys, I love mixing up batter in the blender. For this recipe, just whiz everything up in the blender, then fold in the cheese at the end. Easy.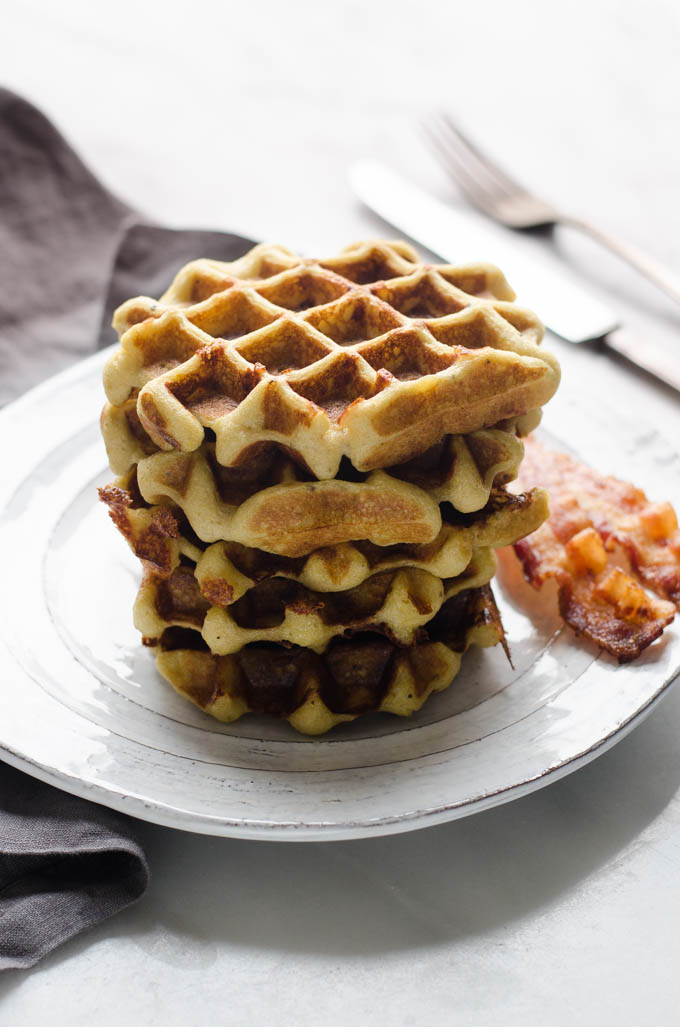 Look at that lovely stack!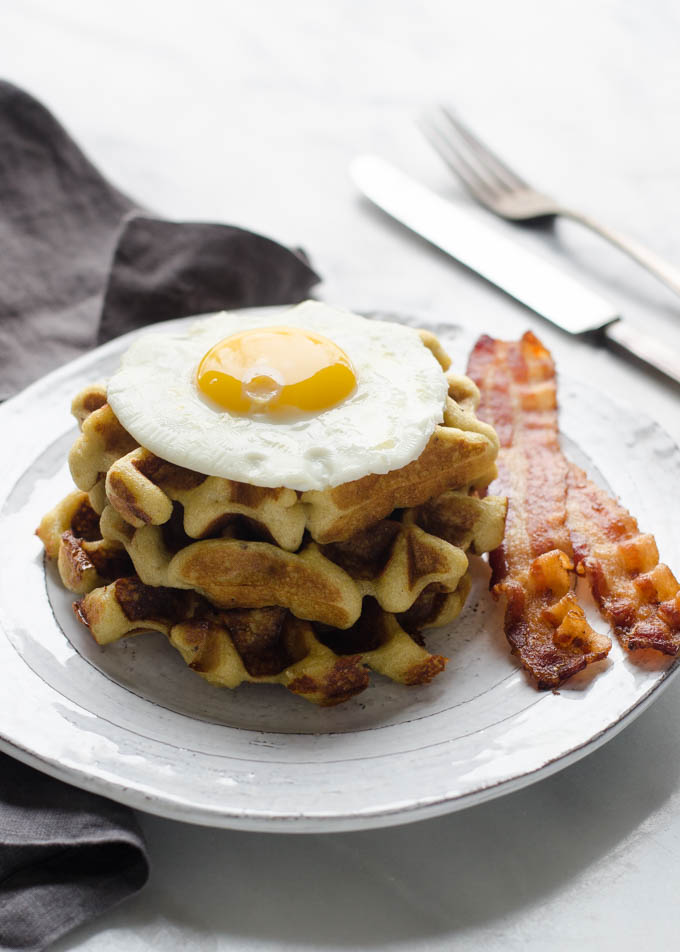 I like to serve these waffles with an egg and a side of bacon. Some fruit or sautéed veggies would be awesome as well.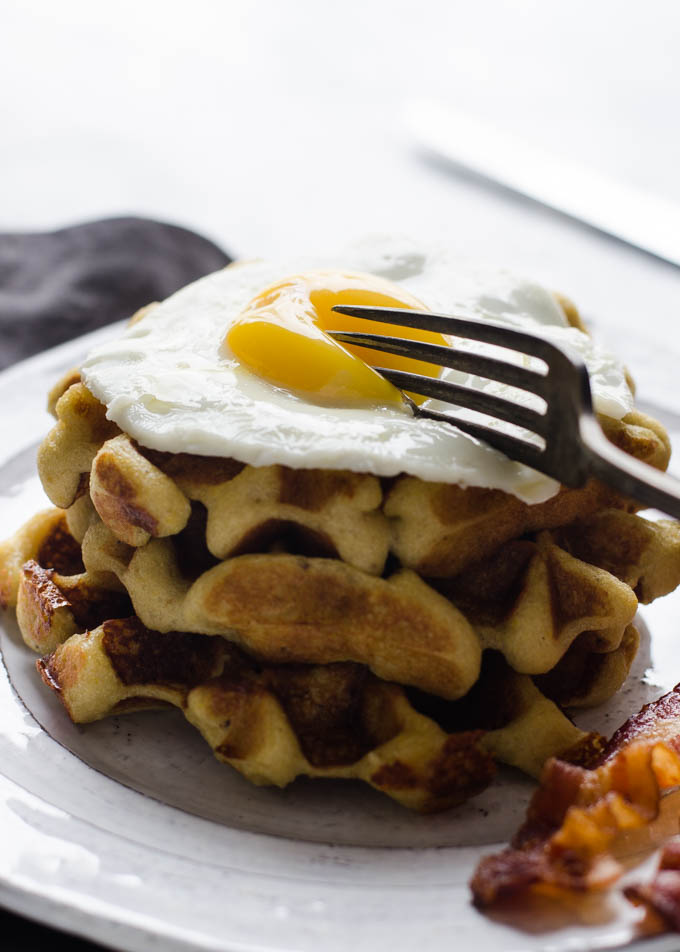 Give these savory waffles a go – they may help you to break a sugary start to your day!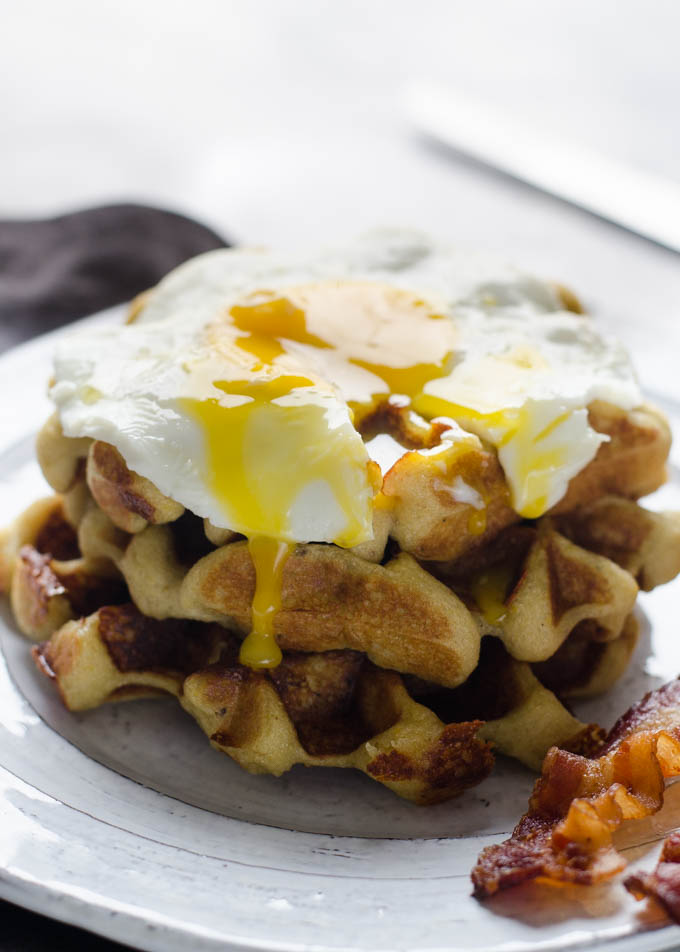 How about you? Are you a die-hard sweet breakfast person, or do you prefer something savory when you wake up?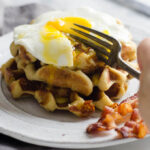 Savory Waffles
These gluten free and grain free waffles are wonderful for getting your day off to a good start!
Ingredients
2

large green plantains

2

large eggs

3

tbsp

butter, melted

1

tsp

salt

unrefined

1/2

tsp

freshly ground black pepper

3/4

tsp

garlic powder

1 1/2

tsp

onion powder

1/2

tsp

baking soda

1

tsp

apple cider vinegar

4

ounces

shredded cheddar cheese

butter

for serving
Instructions
Preheat your waffle iron on a medium heat level.

Peel the plantains by making 3 slits in the peels along the length of the plantain. Slice them into chunks into the blender. Blend until they're roughly chopped. Add the eggs and butter and blend until completely smooth. Add the remaining ingredients except for the cheese and blend until smooth.

Fold the cheese into the batter until evenly distributed.

Spray the waffle iron with avocado oil. Add about 1/4-1/3 cup batter to each section of the waffle maker, depending on how big your iron is. Don't over fill or the waffle batter will overflow onto your counter!

Cook for 3-6 minutes, or until the waffles are golden and crisp. Serve with butter, a fried egg, bacon, fruit, veggies...you get the picture!
More savory breakfast inspiration: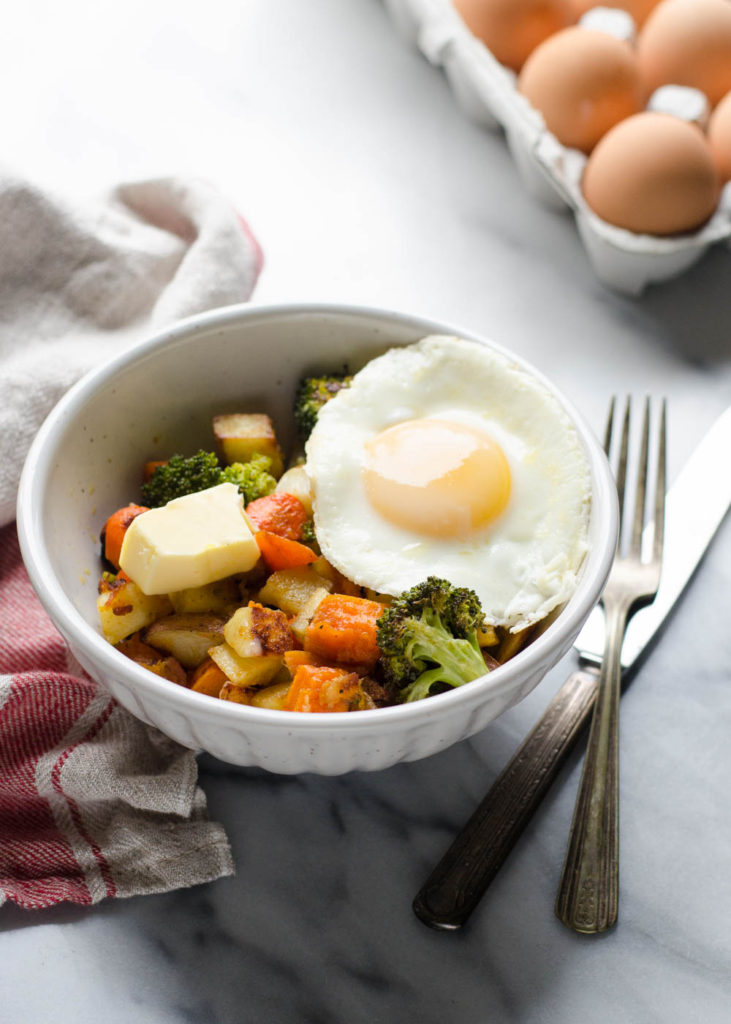 Meal Prep Roasted Veggie Breakfast Bowls (Whole30 Friendly!)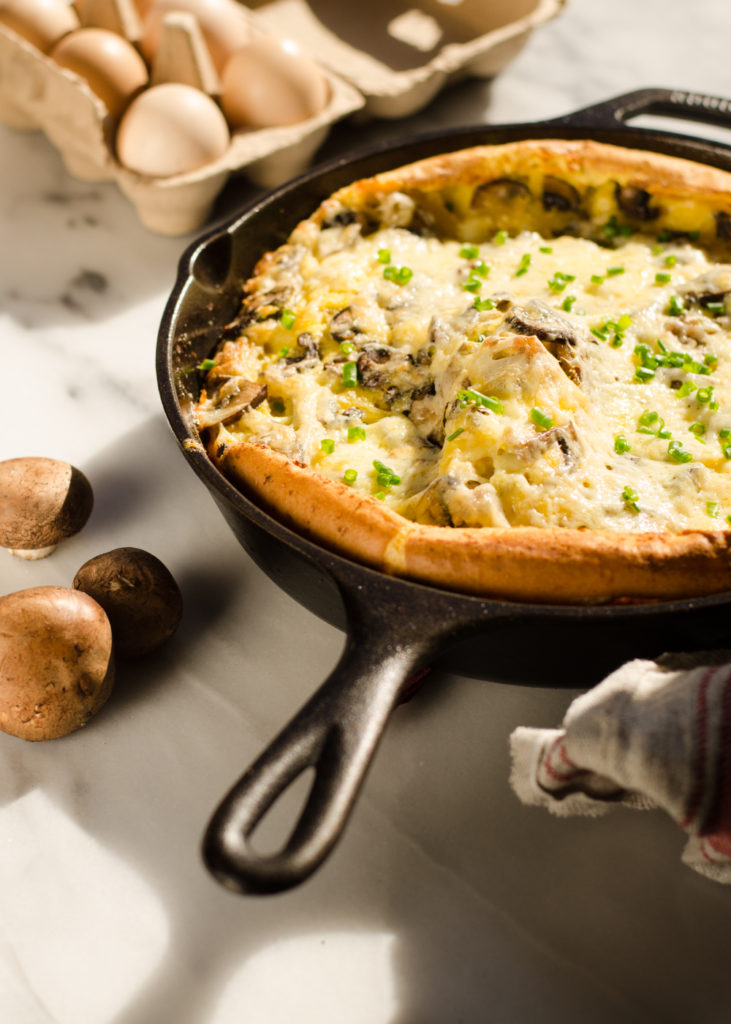 Savory Dutch Baby Puff Pancake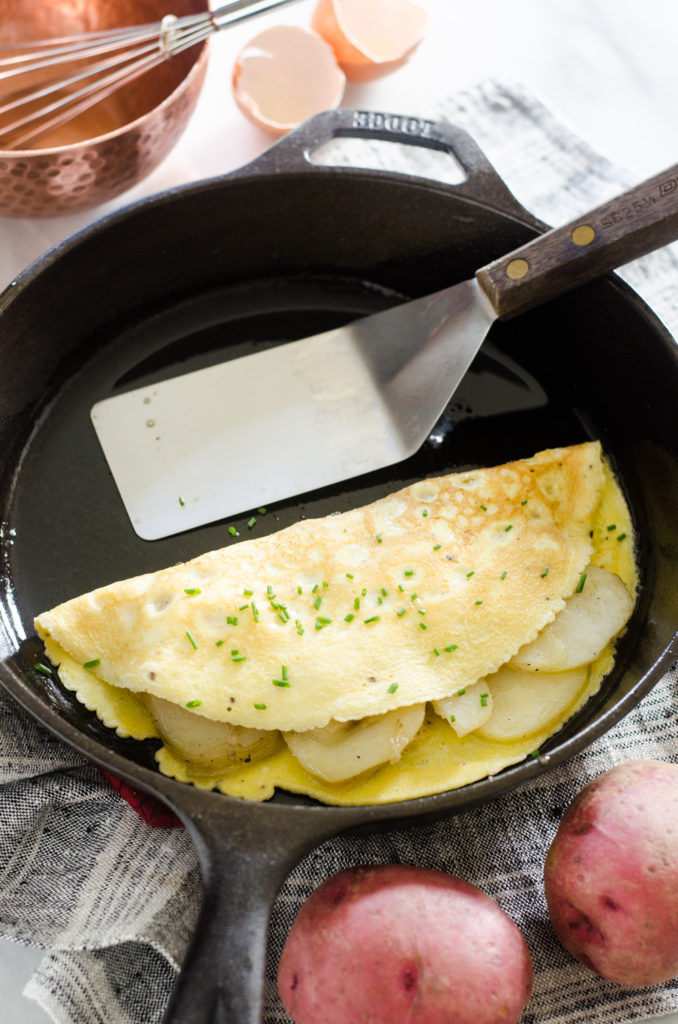 Spanish Omelette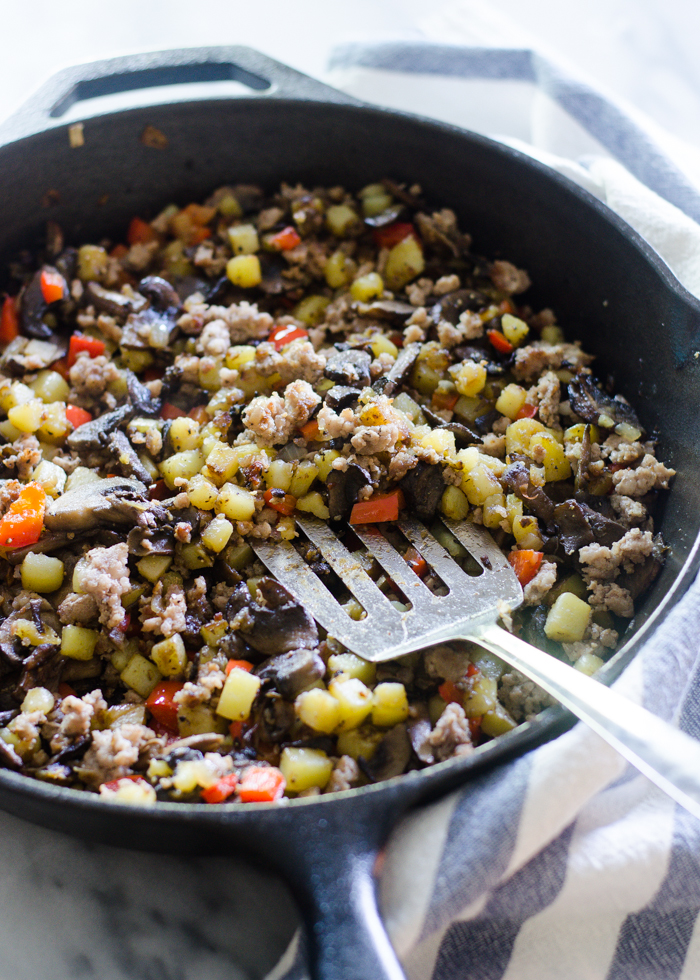 Sausage, Mushroom, and Bell Pepper Breakfast Hash