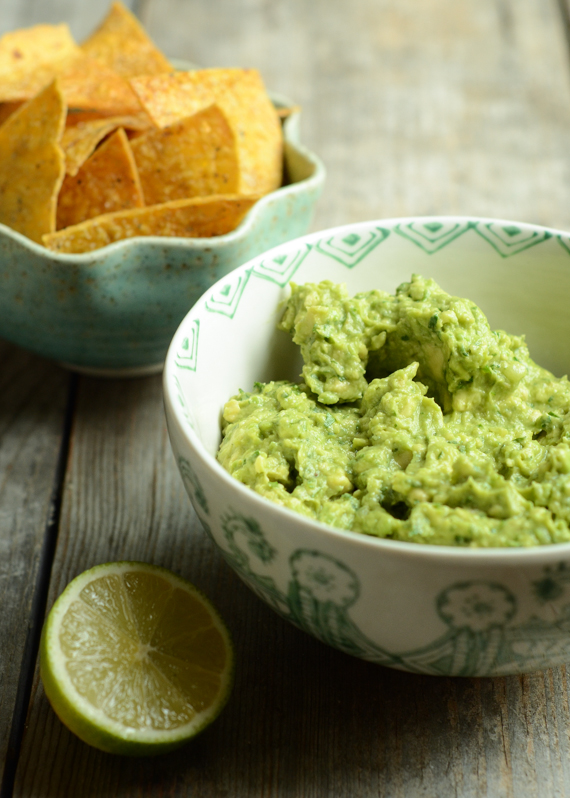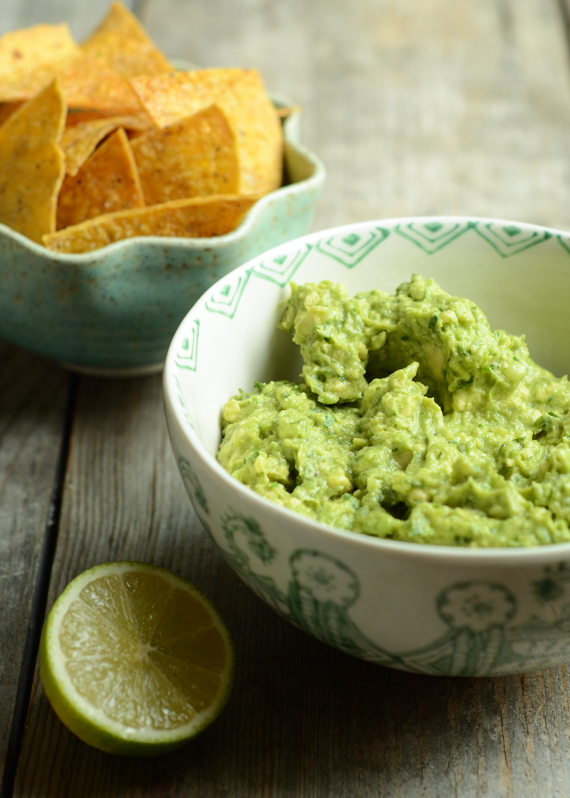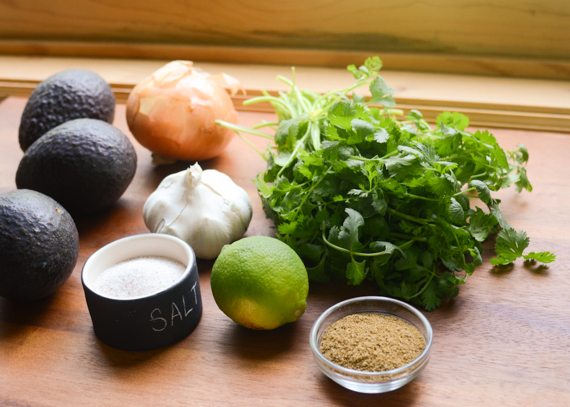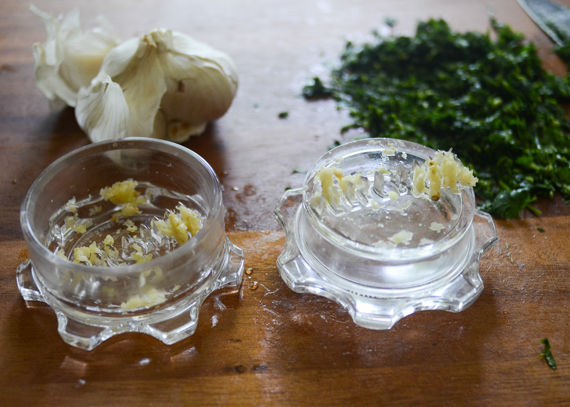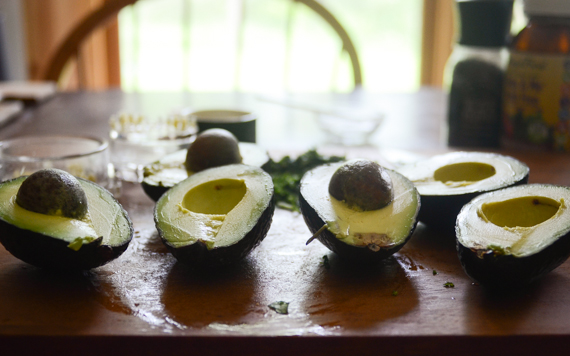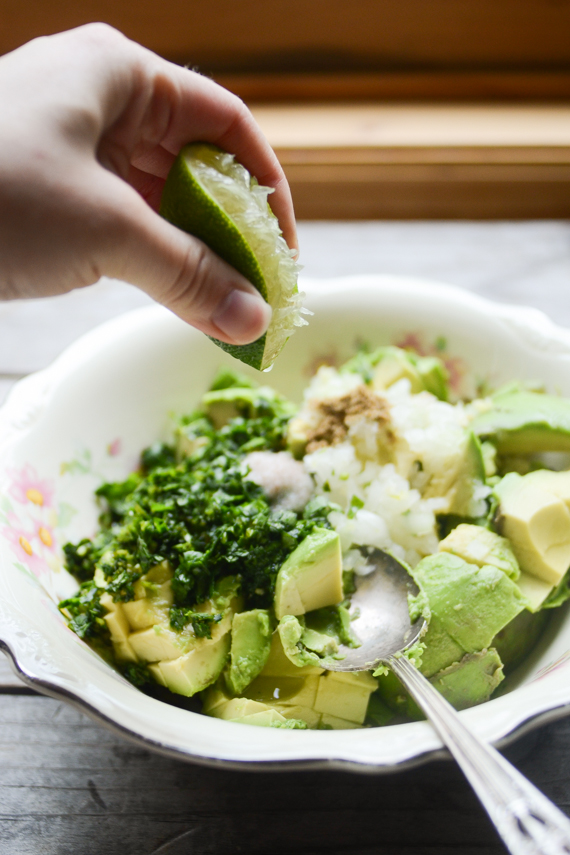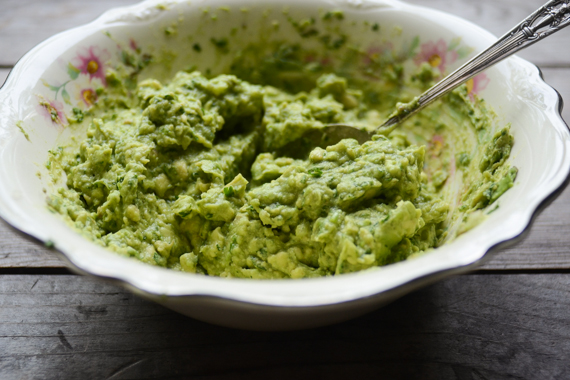 Does anyone else always think of the Rhett and Link song whenever they make guacamole? No? Just me? Well, it ensures that I will never misspell guacamole.
Guacamole wasn't something that I grew up on. I can't remember who first introduced us to the amazingly creamy and flavorful snack. But once I started making it, I was addicted.
My recipe is pretty simple – no frills. I've been making the same one for over 5 years. If tomatoes are your thang, go ahead and add some. You can also customize the heat and other spices. If you aren't big on cilantro, cut back a bit. My point: taste as you go and make it your own.
By the by, I love my garlic twist. You can use it to mince small amounts of onion as well as garlic.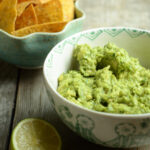 The Best Guacamole Recipe
Ingredients
3

medium

ripe avocados, preferably Haas

2

tablespoons

finely minced onion

1

medium garlic clove,

minced

1

small jalapeno chile,

stemmed, seeded, and minced (I usually leave this out since Reuben doesn't like heat)

2

tablespoons

– 1/4 cup fresh cilantro leaves

chopped

1/4

– 3/4 teaspoon sea salt

or to taste

1/2

– 3/4 teaspoon ground cumin

or to taste

1

– 2 tablespoons lime juice

or to taste
Instructions
Cut the avocados in half, remove the pits, and score with a knife in several places both lengthwise and crosswise. Use a spoon to remove the flesh into a medium-sized bowl.

Add the remaining ingredients to the avocados. Mash lightly with a potato masher or fork and stir until well combined. Taste and adjust seasonings if necessary. For best flavor, allow the ingredients to meld: press a piece of plastic wrap onto the guacamole and place in the refrigerator for 1 hour. Serve cold or at room temperature.
Recipe Notes
Recipe adapted from Cook's Illustrated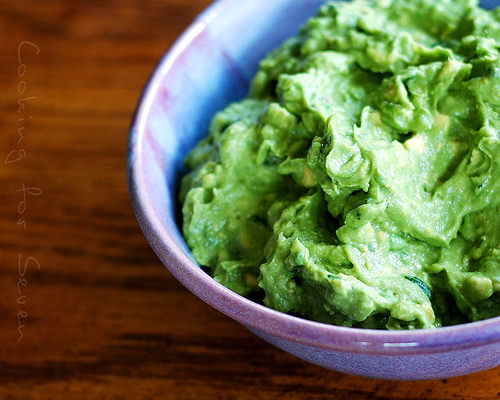 And, just for fun, here is the neon-green photo I posted on Cooking for Seven 5 years ago, complete with watermark. Ha!