Make this Homemade London Fog Latte with Earl Grey tea and lavender!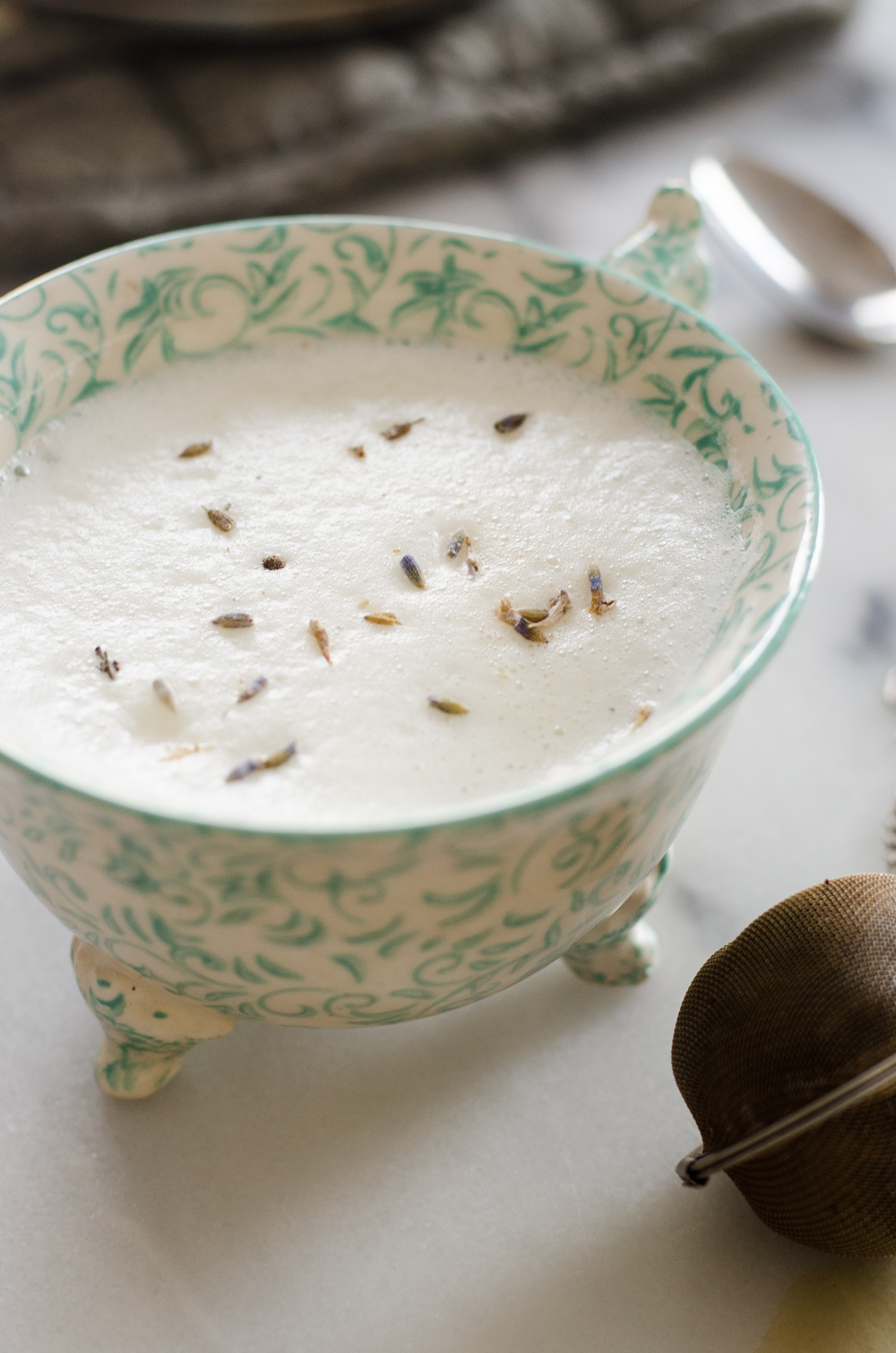 I feel like there's something kind of posh about Earl Grey tea. It's most likely because of the name. It's just fun to say.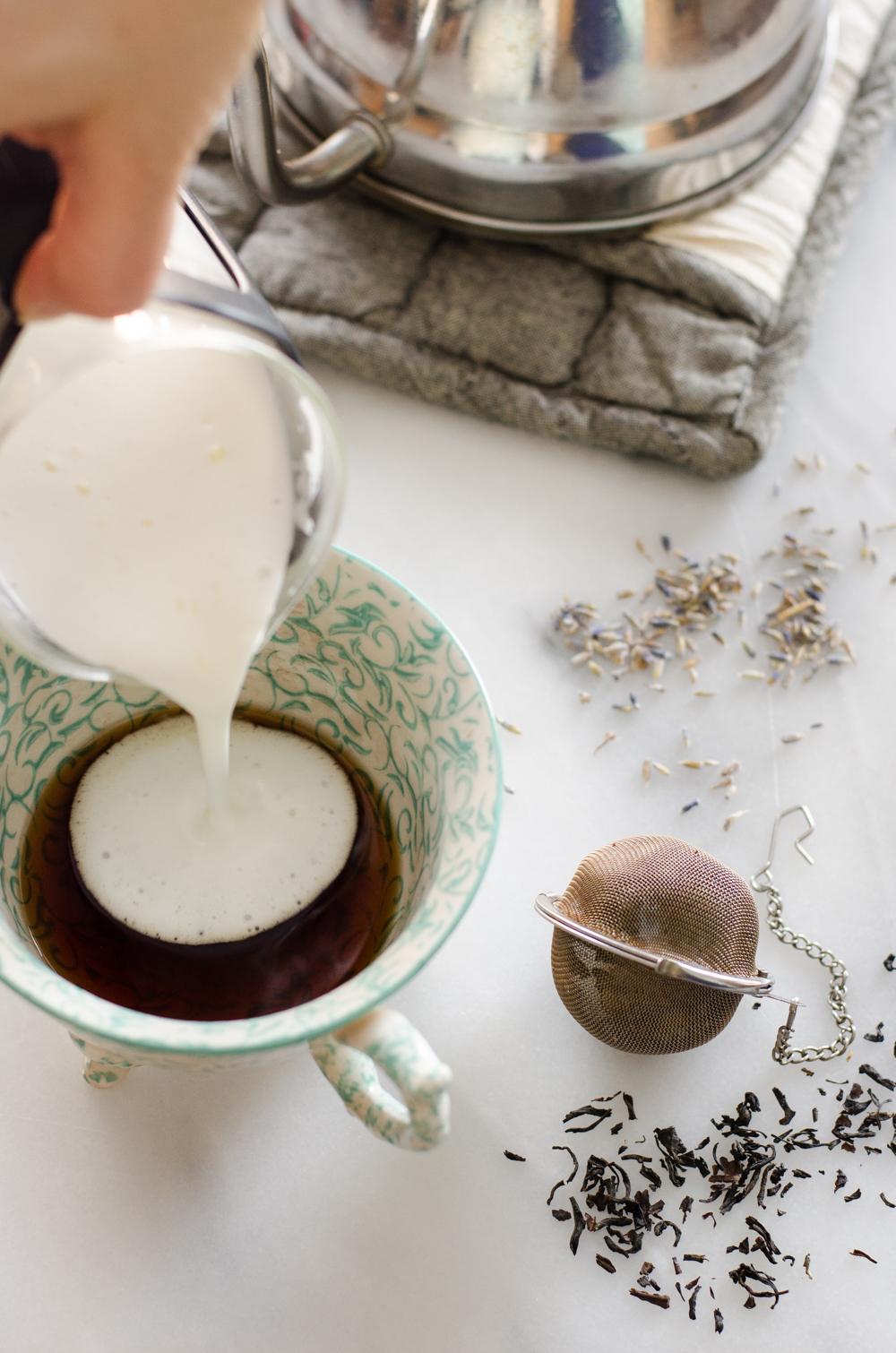 Early grey tea is a black tea that is flavored with bergamot orange oil. It has a distinct flavor which is better experienced than described.

There's a bit of controversy about the origin of Earl Grey tea. Legend has it that Charles Grey, the 2nd Earl of Grey (who was the Prime Minister of England from 1830-1834), popularized the tea. But historians question this. Instead, they speculate that perhaps tea merchants flavored their cheap teas with bergamot oil to disguise the low quality.
So there goes my notion that it's super sophisticated.
You can read more about the origin of Earl Grey tea HERE, HERE, and HERE.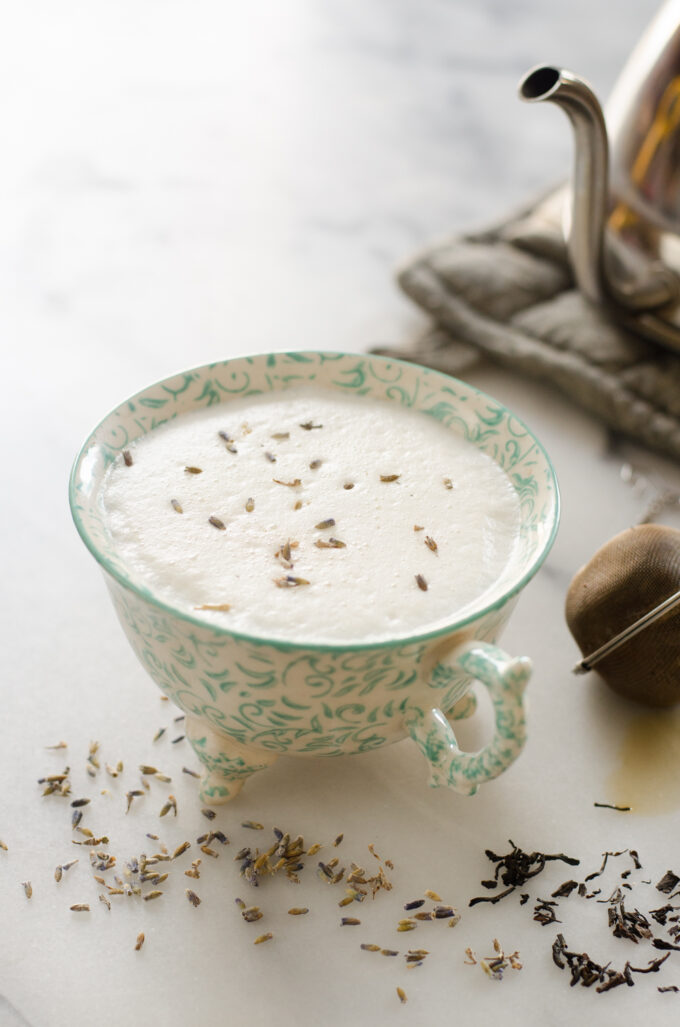 But whatever the origin, I love the flavor or Earl Grey tea. It's more exciting that a plain cup of black tea. And it's lovely made into a Lavender Earl Grey Latte (AKA London Fog Latte).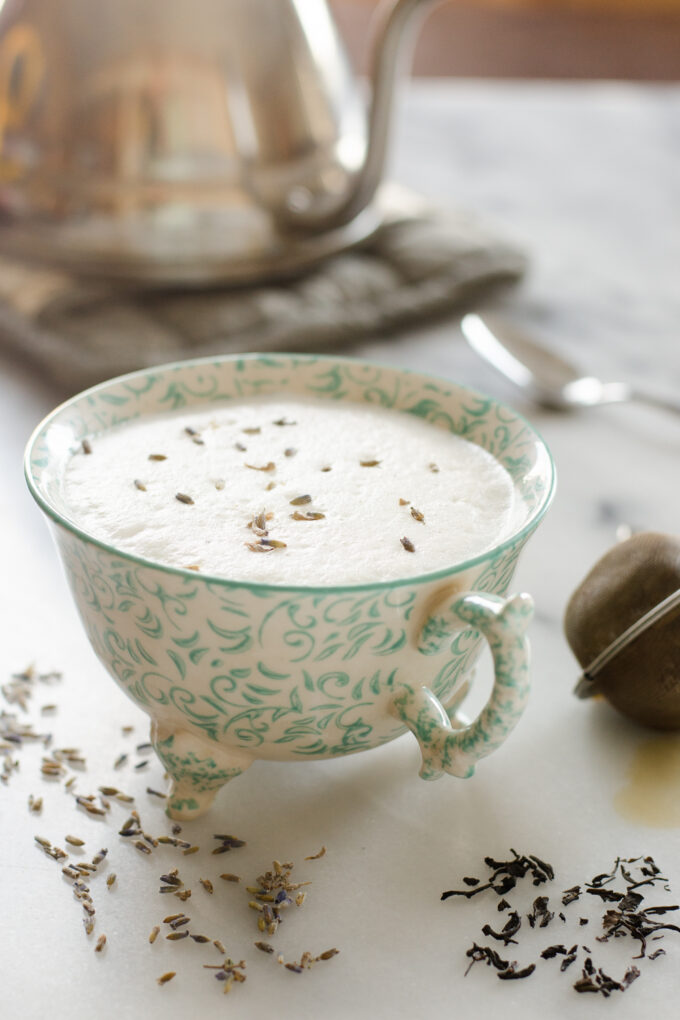 I have never tried the Starbucks version of a London Fog Latte. All I know is this homemade version is lovely.
But if you don't want to bother with loose tea and dried lavender, you can always purchase Earl Grey tea bags that have lavender. Here's an organic fair-trade lavender Earl Grey tea
that looks nice.
Oh, and I didn't have any vanilla extract on hand, but I think this latte would be lovely with a splash of it.
More Latte Recipes: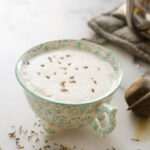 Homemade London Fog Latte
An Earl Grey latte perfumed with lavender!
Ingredients
4

teaspoons

Earl Grey tea or 2 tea bags

1

teaspoon

organic dried lavender

1/3

cup

boiling water

1

teaspoon

pure maple syrup

1/2

cup

organic/grass-fed whole milk

1/4

cup

organic/grass-fed cream
Instructions
Place Earl Grey tea and lavender in a tea strainer. Pour boiling water over tea. Let steep for 5 minutes. Remove tea leaves and add maple syrup.

Heat milk and cream to 150 degrees F (65 C). Froth the milk/cream and pour over the tea. Enjoy!
Recipe Notes
Adapted from Anna Elizabeth
This is the kind of tea strainer I use
, and this one is made in the USA