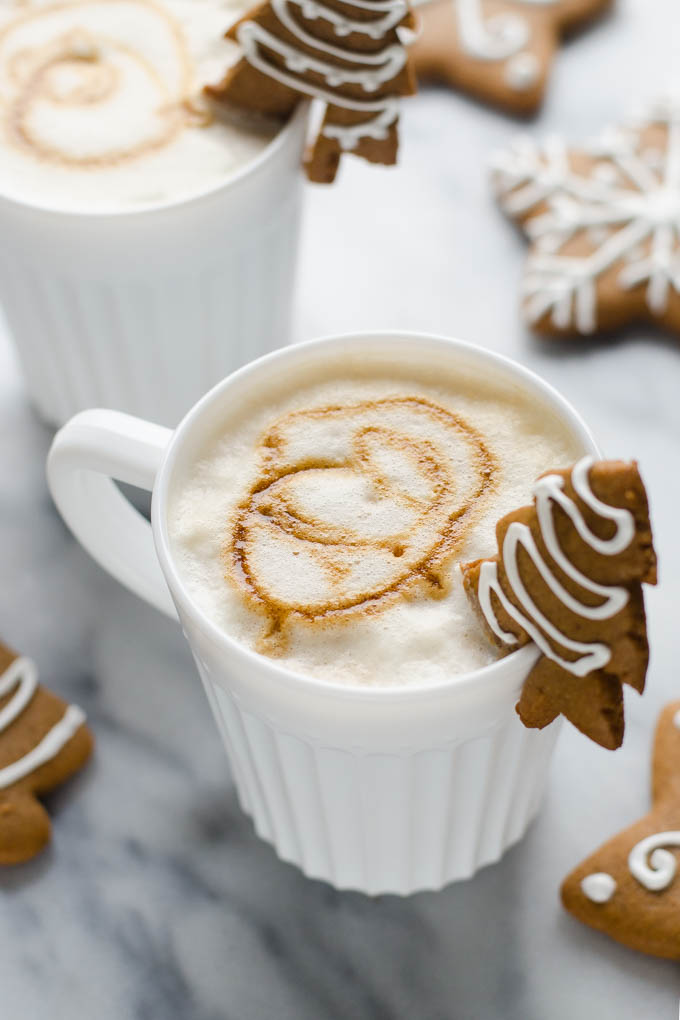 11 more days until Christmas! I can't believe I'm typing that. This season just flies by at breakneck speed. Thank goodness for little traditions and treats to keep the Christmas spirit alive. Like this gingerbread latte.
To make this gingerbread latte, you start with a gingerbread syrup, which is super easy to whip up. Then you just add it to some espresso or strong coffee, then pour in some frothed milk. You can top it off with whipped cream if you like.
Oh, and you can make it kid friendly by omitting the coffee. Then it really tastes like you're drinking a gingerbread cookie.
Click here to grab the recipe for this Gingerbread Latte over on The Pioneer Woman's blog!
Now for a bit of Life Lately…

Here are the kids at Thanksgiving. James was looking at the cars that I made him put down for the picture. ?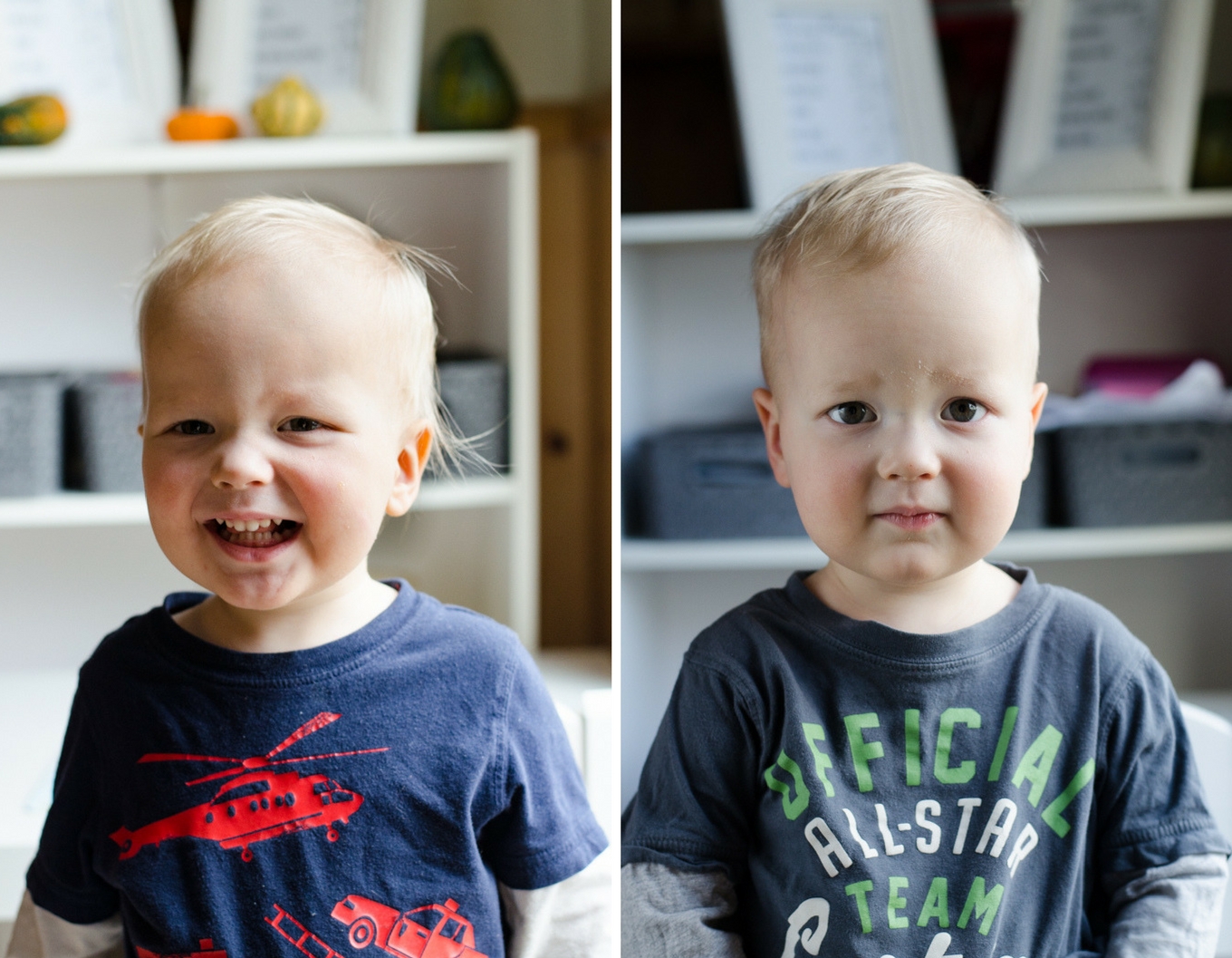 James got his first haircut! He doesn't have loads of hair, so it seemed silly to cut it. But it was getting pretty scraggly on the sides, so Reuben gave him a trim. Now he looks more like a little boy than a baby. ?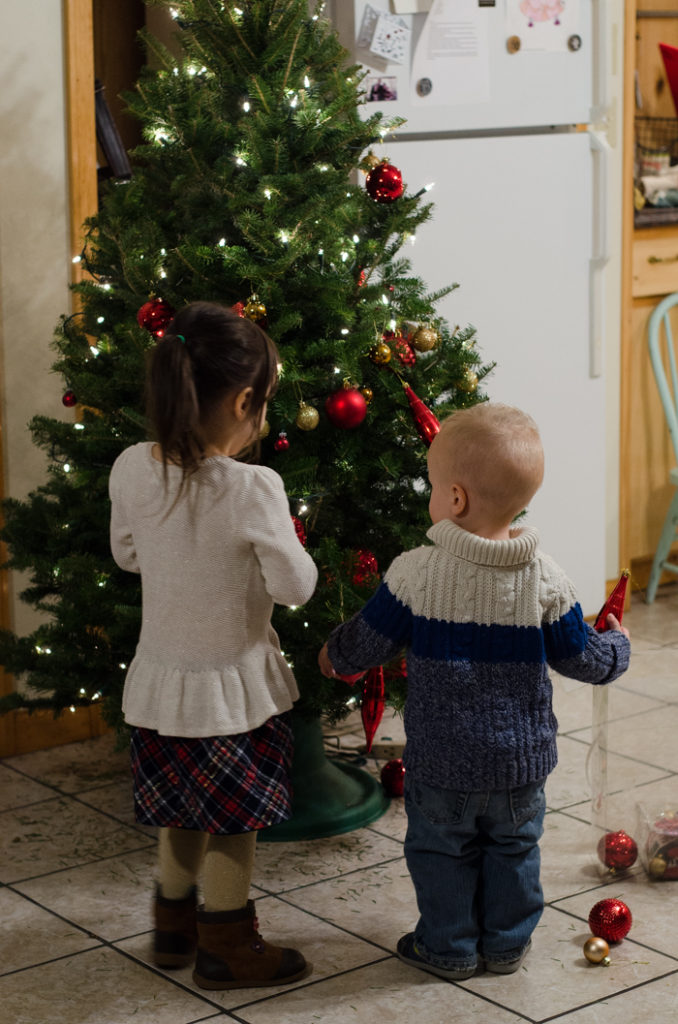 We got our tree! I let the kids decorate it one night, and then I fixed it after they went to bed. James had made a nice little nest of ornaments all thrown in one spot. ?
Christmas tree selfie! ?
Even though Reuben works hard all day in the cold, he sometimes washes dishes for me when I've had a long day. James loves to "help" whenever he can.
So, I want to know: Are you ready for Christmas? Or do you wish this month would go on forever?
xoxo
Erica