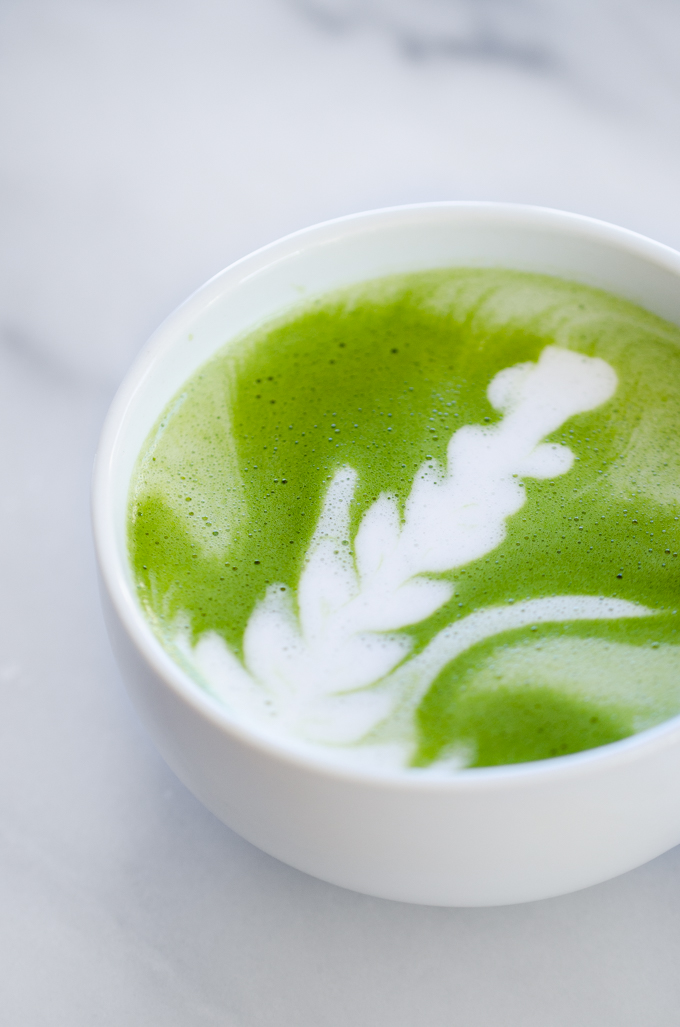 One of my favorite treats during Sugar Free January has been a sugar free matcha latte. At first I thought I wouldn't enjoy it without a bit of honey, but I was wrong! It's still delicious without any added sweetener.
Today I'd like to share some tips for how to make a sugar free matcha latte that still tastes delicious.
How to Make a Sugar Free Matcha Latte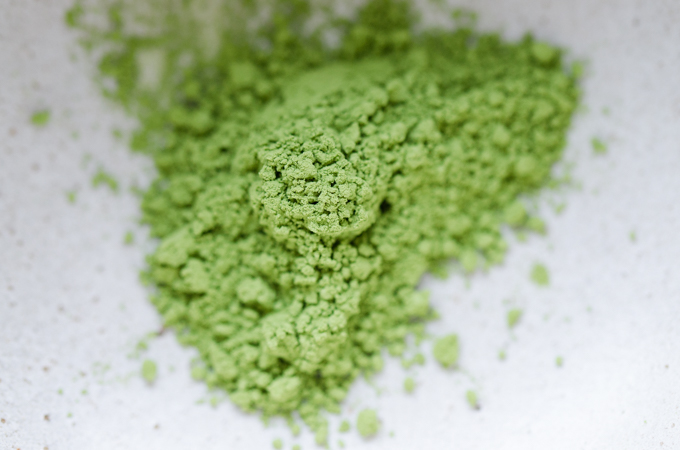 First of all, what is matcha?
Matcha is powdered green tea. When you make regular green tea, you steep the leaves in water and then strain and discard them. When drinking matcha, you actually consume the whole leaf!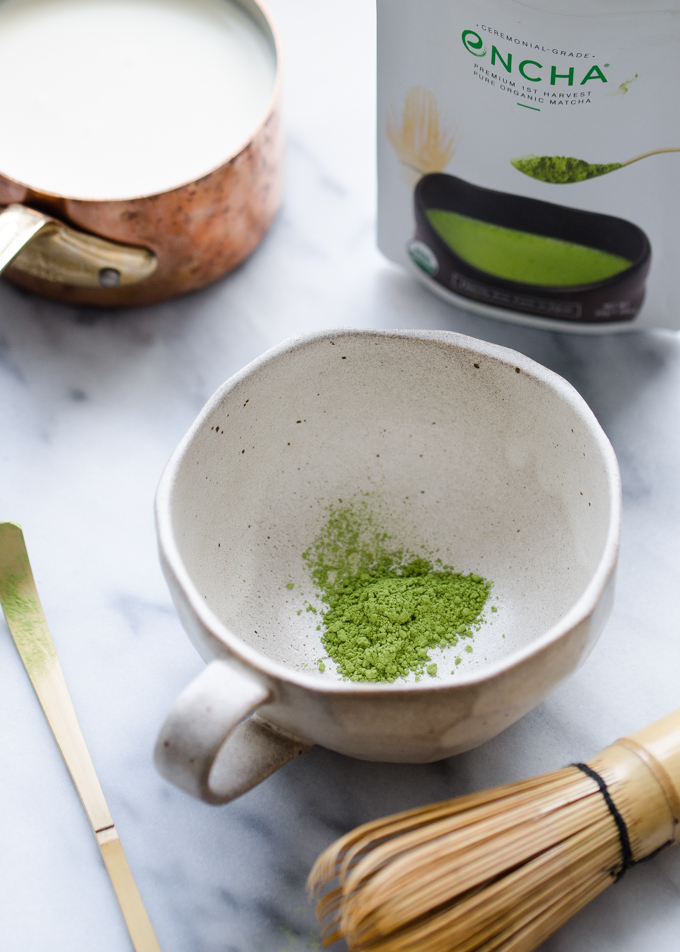 Now I'd like to share a couple of tips for making a sugar free matcha latte taste good:
1 Buy Good Quality Matcha
There's no denying that sugar is flavor enhancing. It can make lower-grade matcha taste delicious. So if you're going sugar-free, you definitely want to choose a high-quality matcha powder. My personal favorite is Encha Matcha
in Ceremonial Grade
. Their Latte Grade Matcha
is also great, but not quite as sublime as their ceremonial grade. Just so you know, Encha sent me the matcha that I used in this post, but it was already my favorite from when I purchased it last year. 🙂
By the way, it's important to choose good quality matcha beyond the taste benefits. Lower-quality matcha can be contaminated with lead and pesticides. I always choose organic matcha from Japan.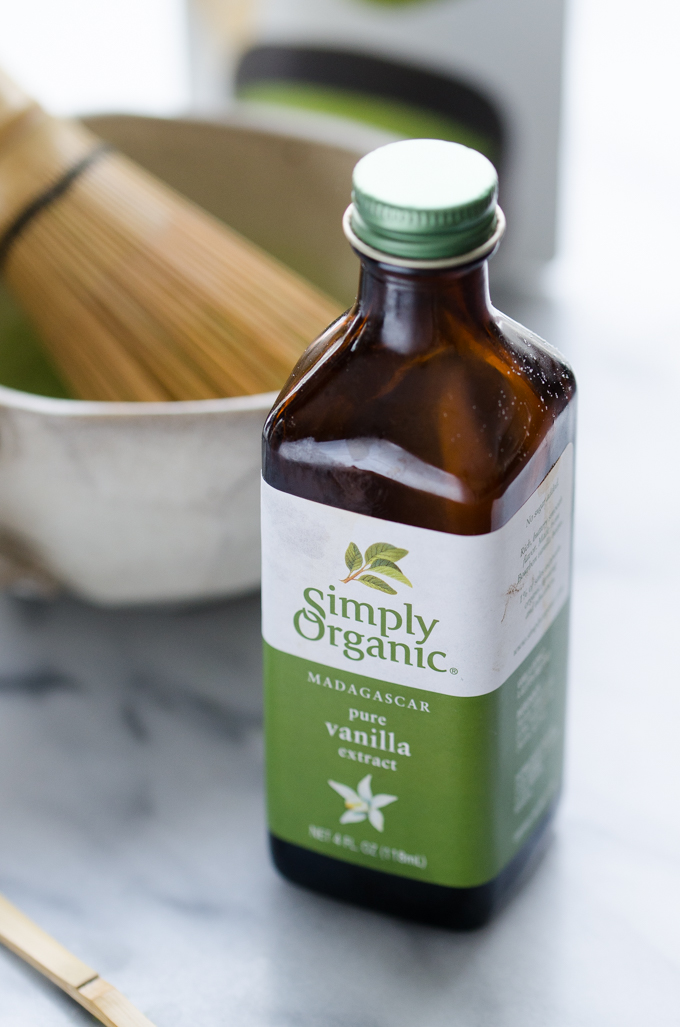 2 Add a Good Amount of Vanilla Extract
I recently read that certain ingredients make things taste sweeter without adding any sugar. Vanilla is one of those. Besides making it taste sweeter, it adds a beautiful flavor to your matcha latte so you don't miss the sugar as much. I double the amount of vanilla extract
I put in my latte when I'm going sugar free.
3 Add a Splash of Cream
I find that when a drink is creamier, you need less sugar. Instead of using just milk in your matcha latte, try adding some cream as well!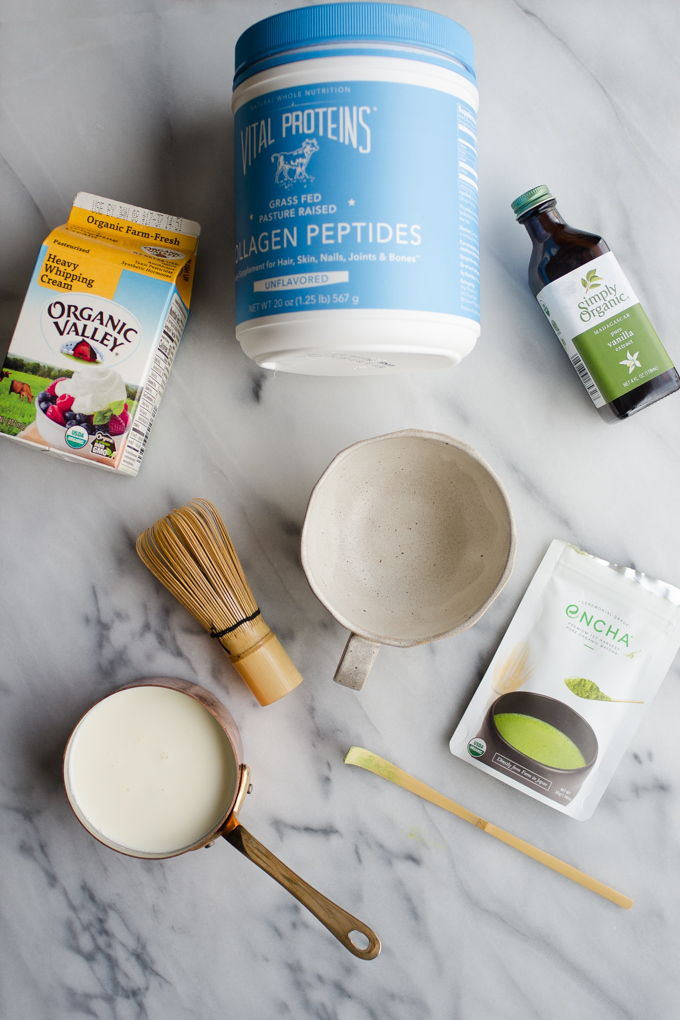 Here are the ingredients and tools I use to make a sugar free matcha latte:
Milk, cream, collagen peptides, vanilla extract, matcha powder (duh), a pot to warm the milk, a tea kettle (optional), a milk frother
(optional), a bamboo matcha whisk
and scoop (you can just use measuring spoons and a regular whisk if you want), and a mug.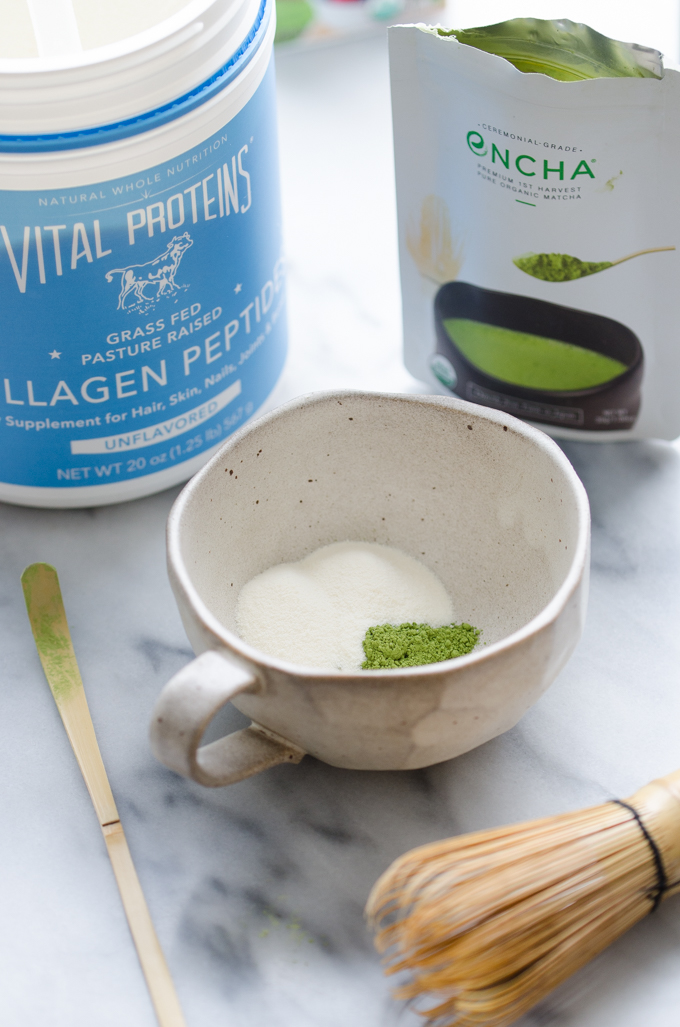 I like to add half a scoop of collagen peptides
so I'm getting all the good benefits while I enjoy my matcha latte.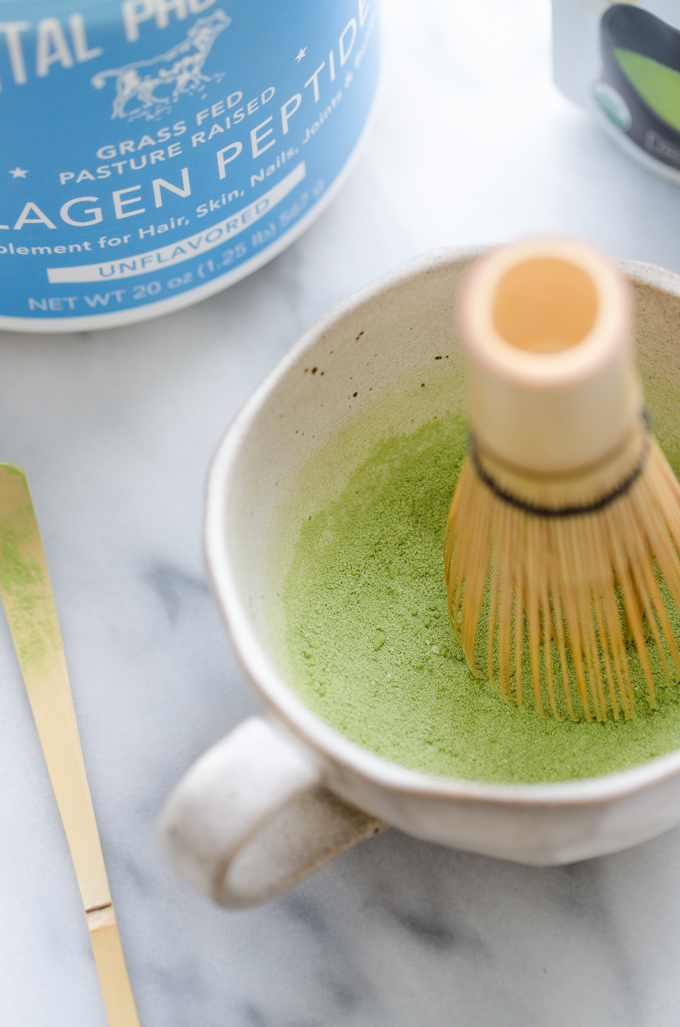 First I whisk together the matcha and collagen.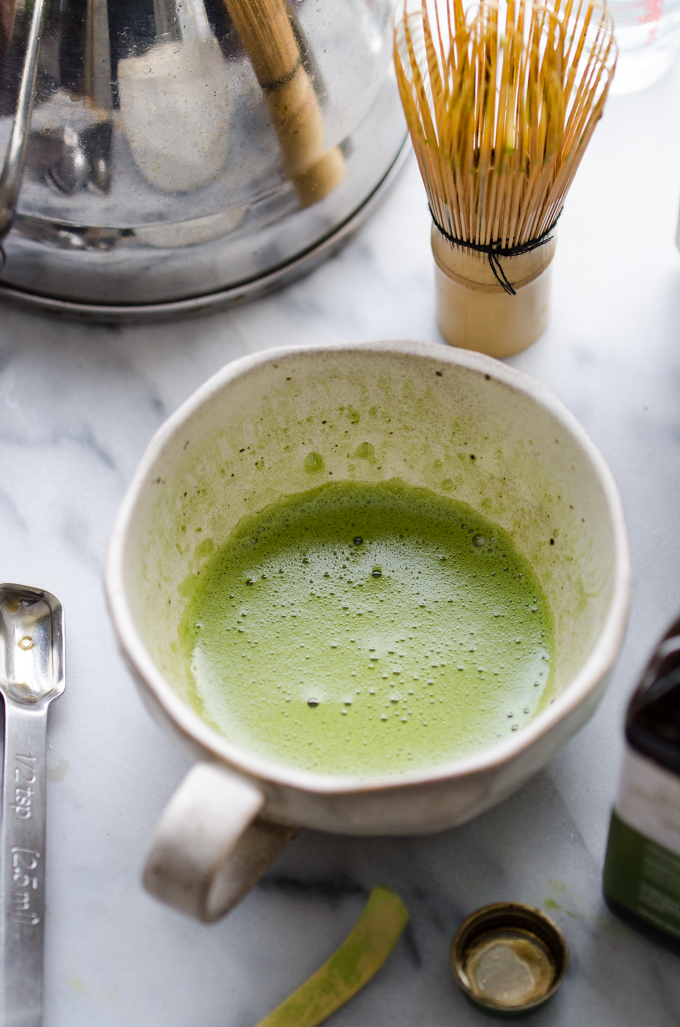 Then I add water that is 160 degrees F and whisk vigorously to fully incorporate. Then I whisk in the vanilla extract.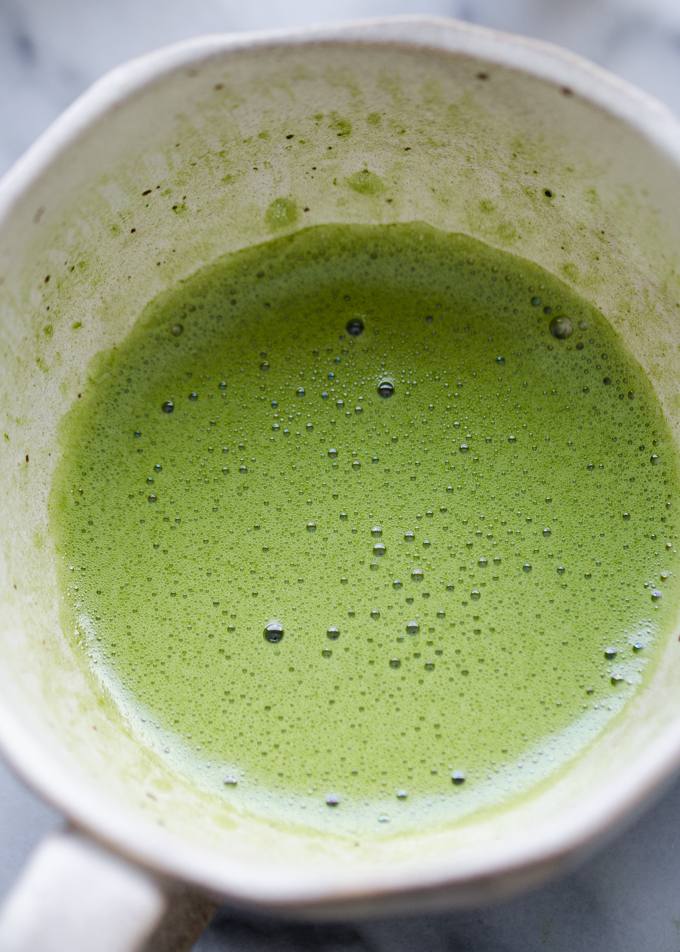 Isn't it pretty?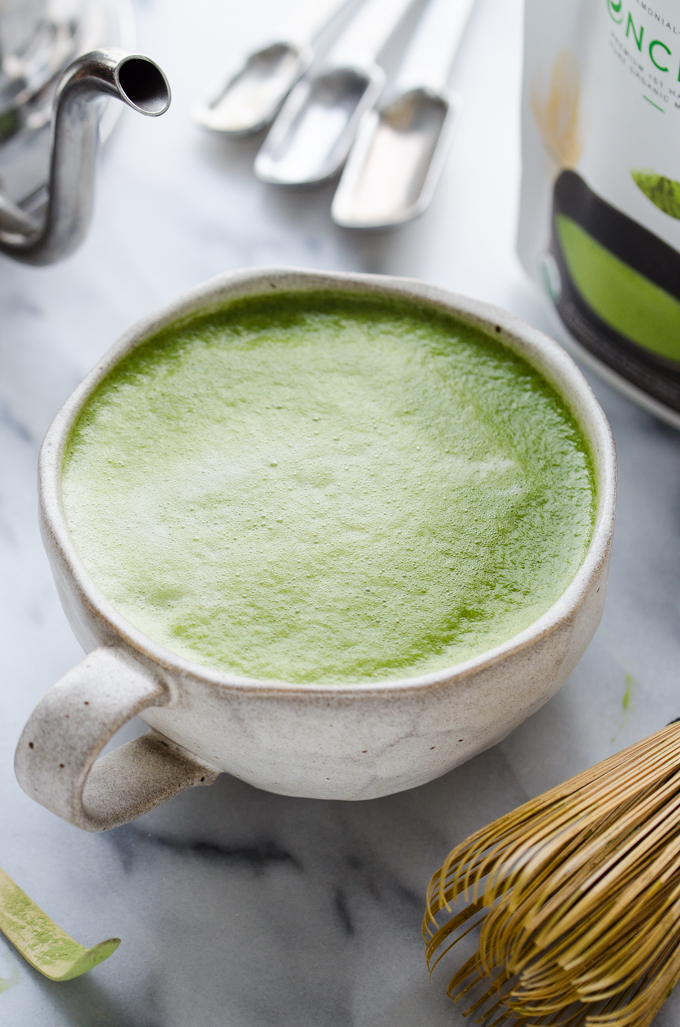 Then I just warm some milk and cream to around 155 F, froth it, and pour over the matcha. If you don't want to invest in special milk frother, you can just froth the milk by shaking it in a jar. Or check out my post, 8 Ways to Froth Milk, to see if any of those methods would work for you.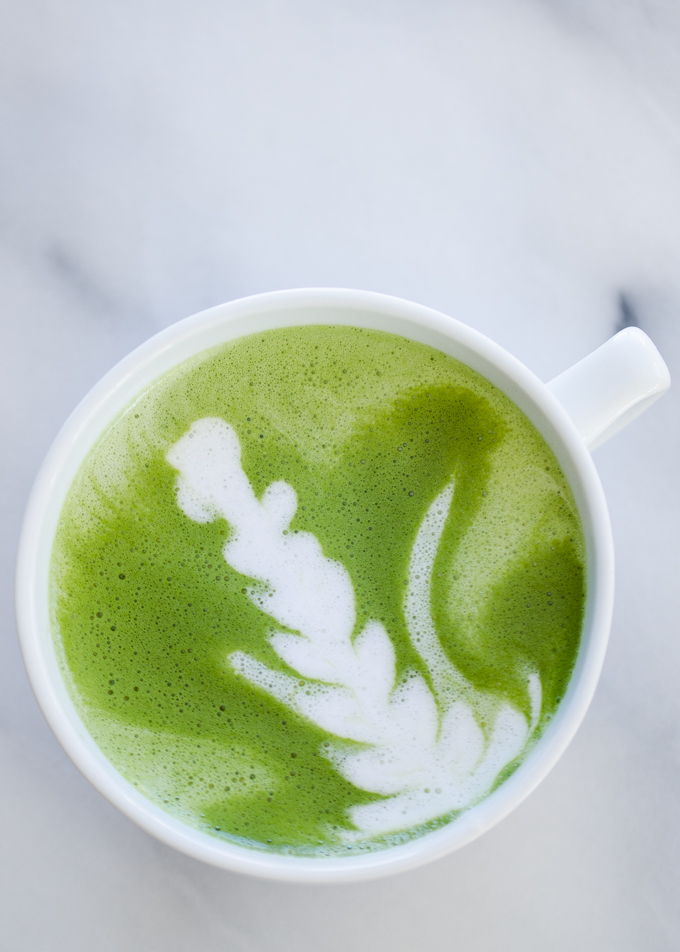 I wish I could make pretty latte art like my dad. Someday! He poured the art for the first and last photo. 🙂
So that's how I've been enjoying a sugar free matcha latte this month. I'll definitely still add a little honey now and then after my sugar free January is over, but for the most part I'll be drinking it without any added sweetener from now on!
If you have any questions about matcha, make sure to leave them in the comments! I'd love to help you discover how delicious it is. It kind of tastes like cake to me…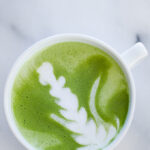 How to Make a Sugar Free Matcha Latte
A matcha latte can still be delicious without any added sugar if you know a few tricks!
Ingredients
4

tsp

water

at 160 degrees F

2

scoops

matcha powder

(about 1 teaspoon)

1/2

scoop

collagen peptides

1/2

tsp

pure vanilla extract

1/2

cup

whole milk

1/4

cup

+ 2 tsp heavy cream
Instructions
Place the matcha and collagen in a shallow mug and whisk together.

Heat the water to 160 degrees F. Pour over the matcha/collagen and whisk vigorously with a bamboo matcha whisk until well combined. Add the vanilla and whisk again.

Heat the milk and cream to 155 degrees F. Froth using desired method. Pour over the matcha. Enjoy immediately.