Learning how to make a matcha latte at home is easy, and so incredibly delicious!
When I first heard about matcha (and saw the price tag), I thought, "Well, shucks. I can make that myself by opening a bag of green tea and grinding it in the coffee grinder!"
I was severely disappointed. And for good reason.
Matcha powder is so much more than ground-up green tea leaves. It is delicately grown, harvested, and processed. The result is a beautiful, deep, rich flavor. Yes, it does have grassy undertones, but a good matcha isn't overly bitter.
If you'd like to get into drinking green tea, I highly recommend starting with matcha. And a matcha latte is the ultimate treat.
If you'd like to learn how to make the most amazing-tasting matcha latte, head on over to the Pioneer Woman's blog to get my step-by-step directions.
Now, the thing about Matcha is you NEED to purchase the right kind if you'd like to avoid lead and pesticides.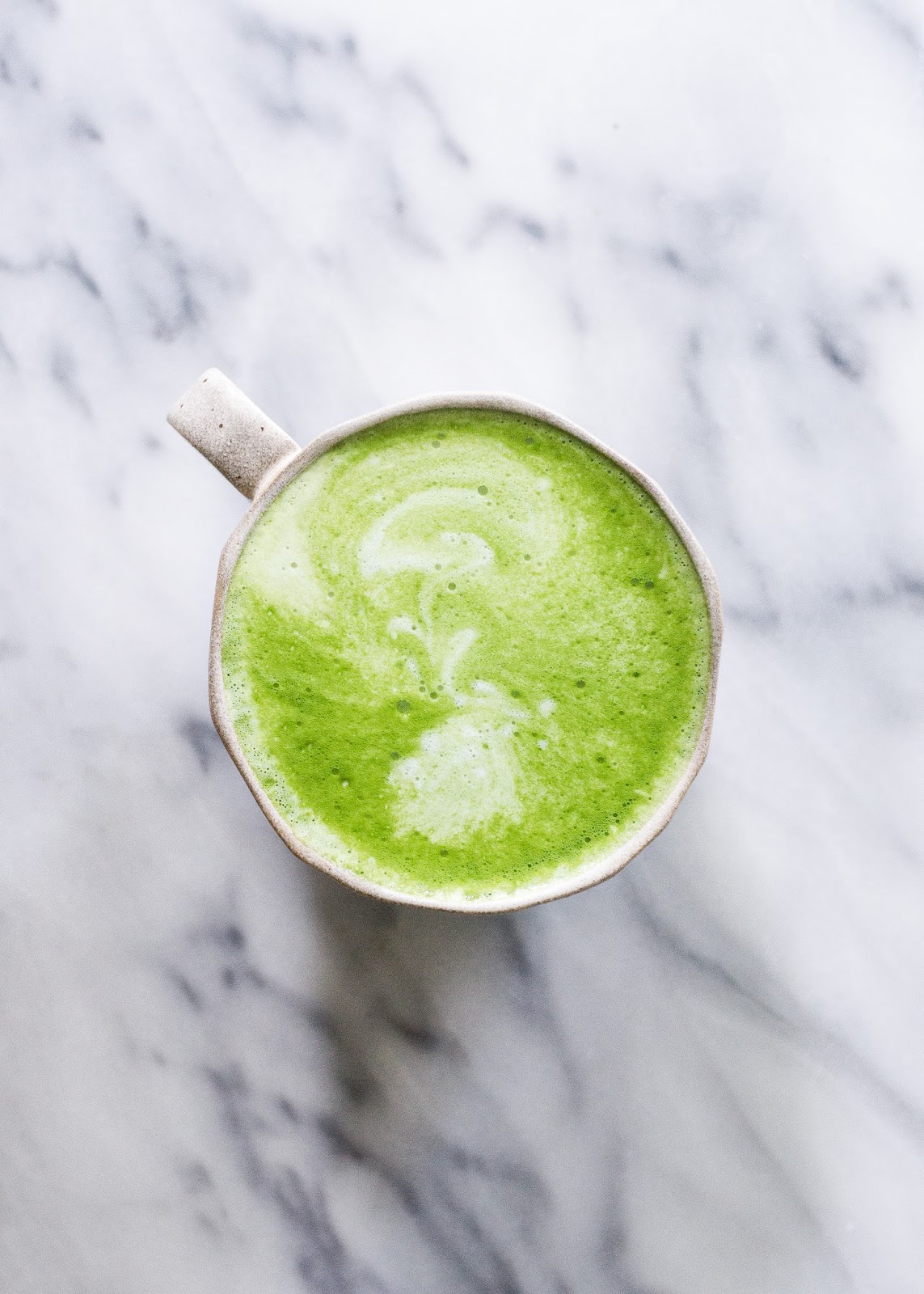 You consume the entire leaf when you drink matcha, so you can't filter anything out with a tea bag.
Consumer labs reported that green tea from China (even organic tea) had levels of lead, whereas the green tea from Japan had no measurable lead. I personally think there needs to be more studies done, but in the meantime make sure to only purchase organic matcha from Japan.
Another thing to look for is the color of the matcha. Go for the stuff that's bright green. Skip the dull, yellowish stuff.
So far, I have only tried two brands of matcha:
I purchased the Starter Kit
that contained their ceremonial grade matcha
, and a bamboo whisk and scoop
. I also tried out their latte grade matcha
. Their ceremonial grade matcha is the best-tasting I've had. It has a strong flavor but isn't bitter at all.<
The latte grade
was great as well, but not quite as sublime as the ceremonial grade.
I wanted to try out a cheaper matcha, so I went for this culinary grade one. It's definitely not as good as the ones from Encha Matcha, but it's quite decent.
If you'd like to see a really in-depth review of different brands of matcha, check out this post by Kathy of Happy Healthy Life.
Also, you can check out my tutorial for How to Make a Sugar Free Matcha Latte.

Have you ever tried a matcha latte?
What did you think?
NOTE: Some links are affiliate. All opinions are my own. If you click on a link and make a purchase, I will make a small commission. This has zero impact on the price you pay, and it helps to keep Buttered Side Up running. Thank you so much!