This lemonade recipe is completely from scratch, and lower in sugar than most!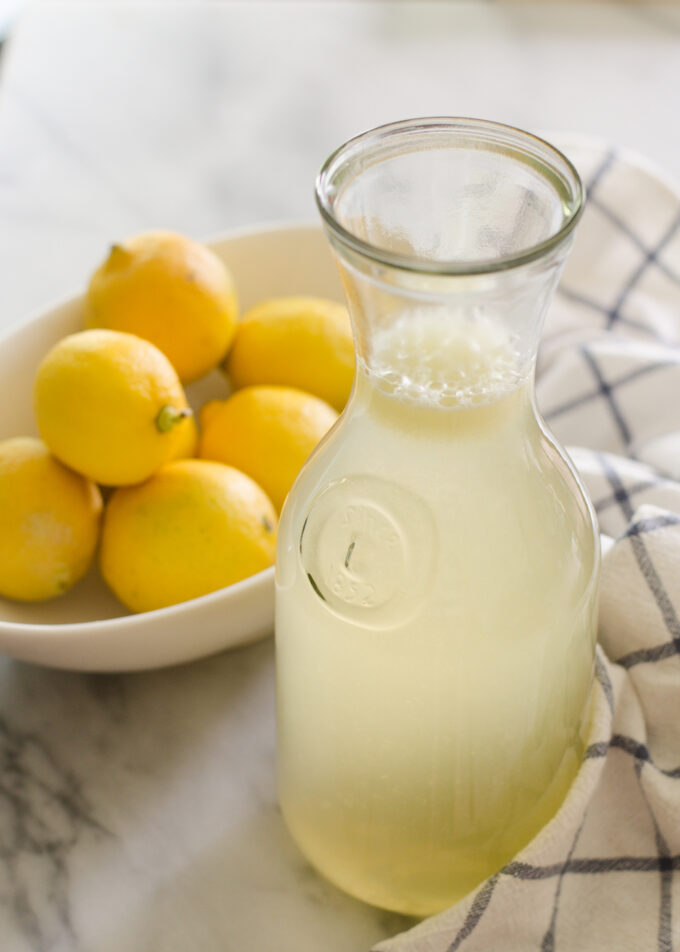 When I was a little girl, I didn't care for lemons. Whenever my mom would sneak a bit of citrus peel into a recipe, my dad would complain that it tasted like garbage pail. So I turned my nose up as well.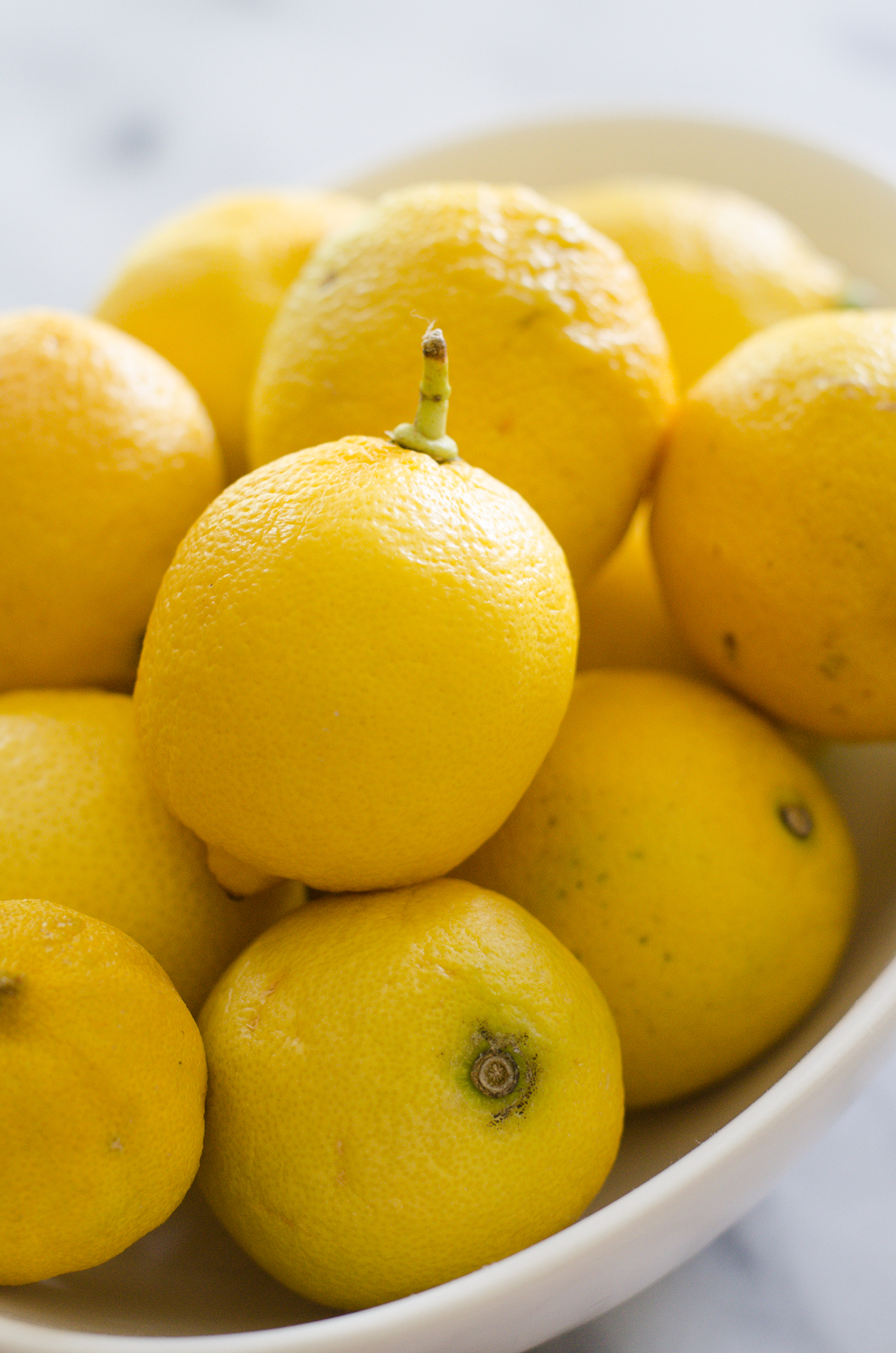 My parents were friends with a couple that lived in the area. They had a lovely house and a little white dog. Sometimes when we went for visits, Mary Lee would make us a batch of lemonade. I didn't care if I was supposed to hate lemons, I loved that lemonade.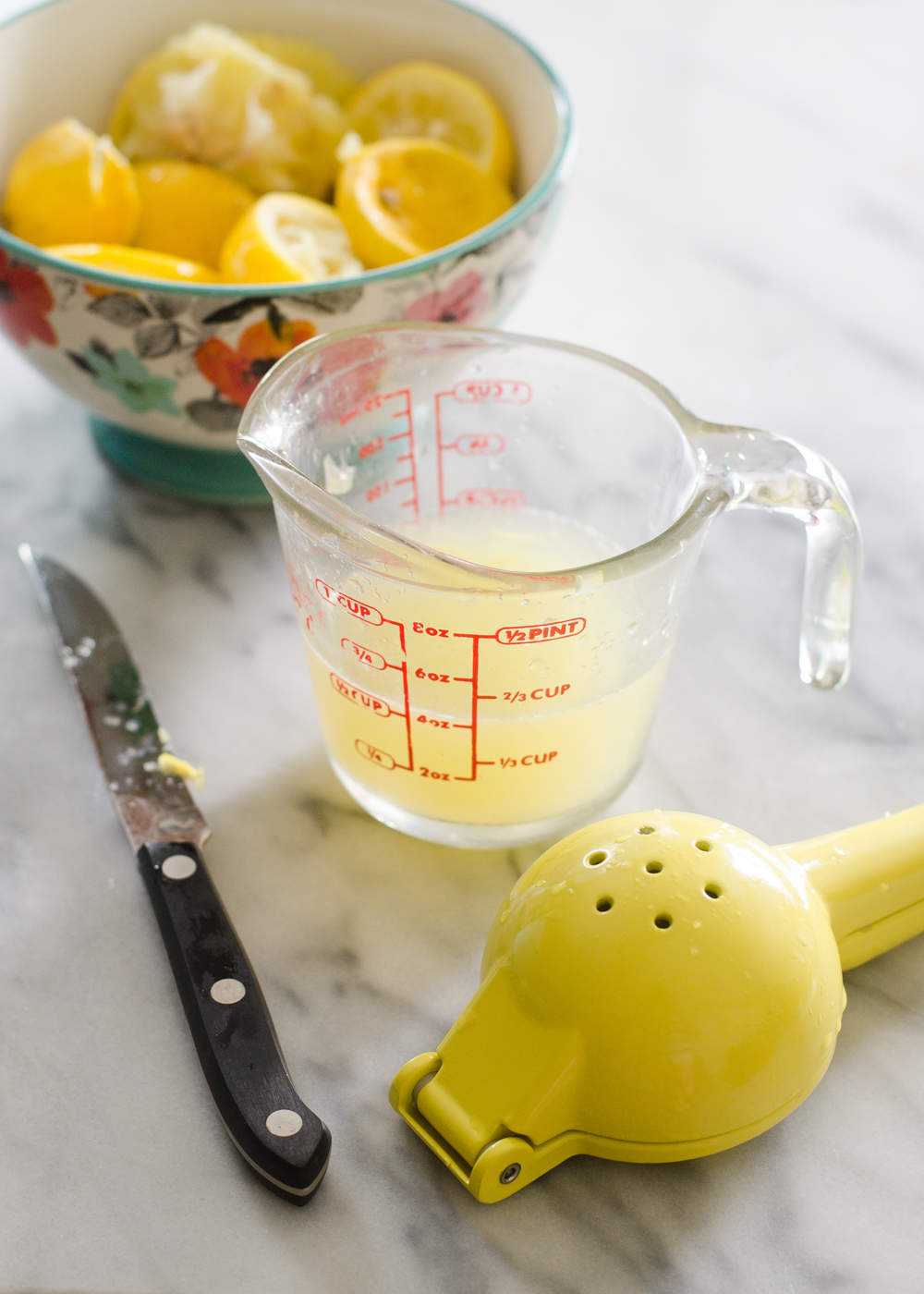 It was the perfect amount of sweetness, and so refreshing.
"I usually don't like lemonade, but this is good!" I would tell her.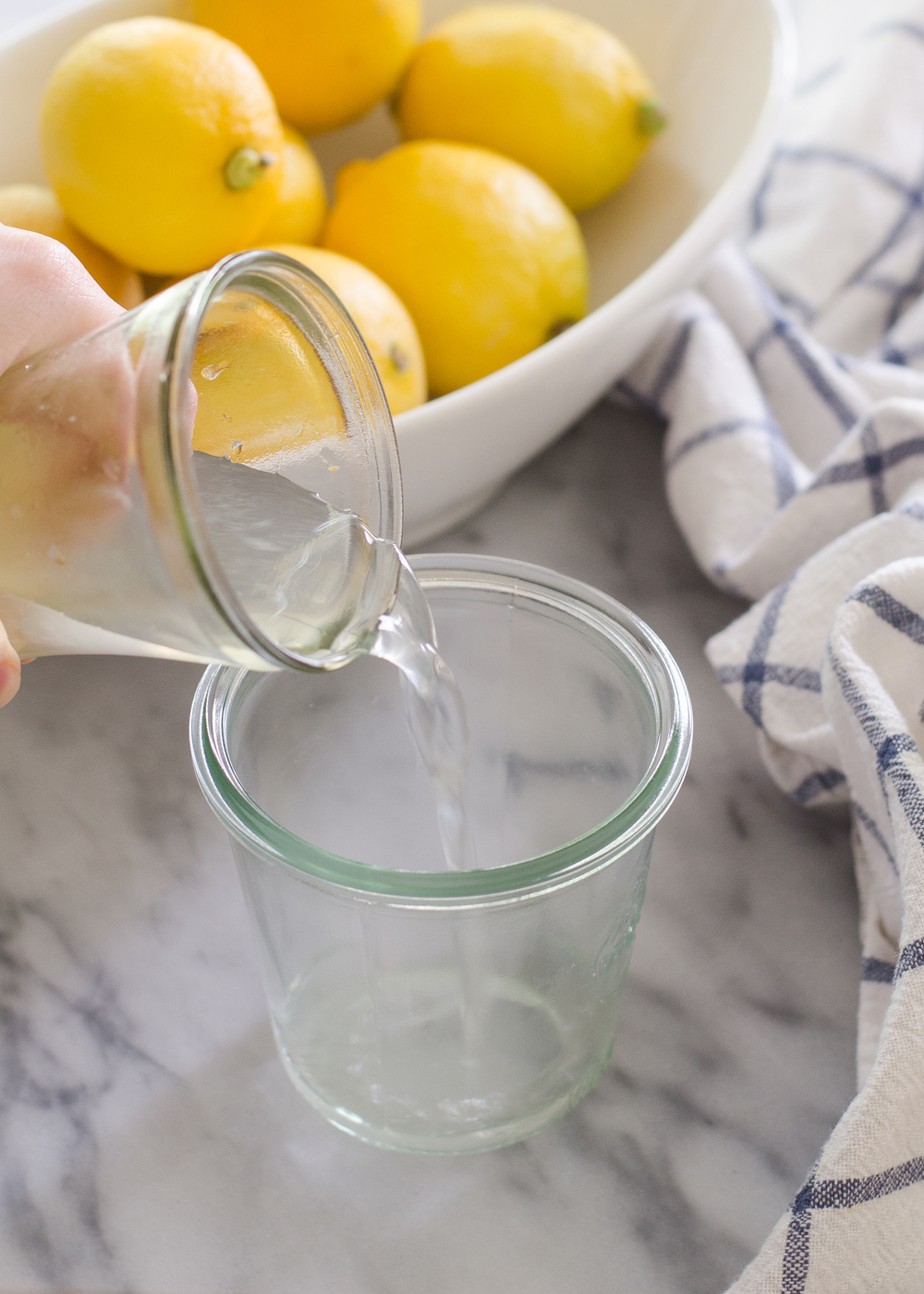 I never did ask her for her lemonade recipe – I was far too young to be concerned with making food. But I decided to experiment with a homemade recipe (Reuben is a huge lemonade fan), and hit on the right combination first try.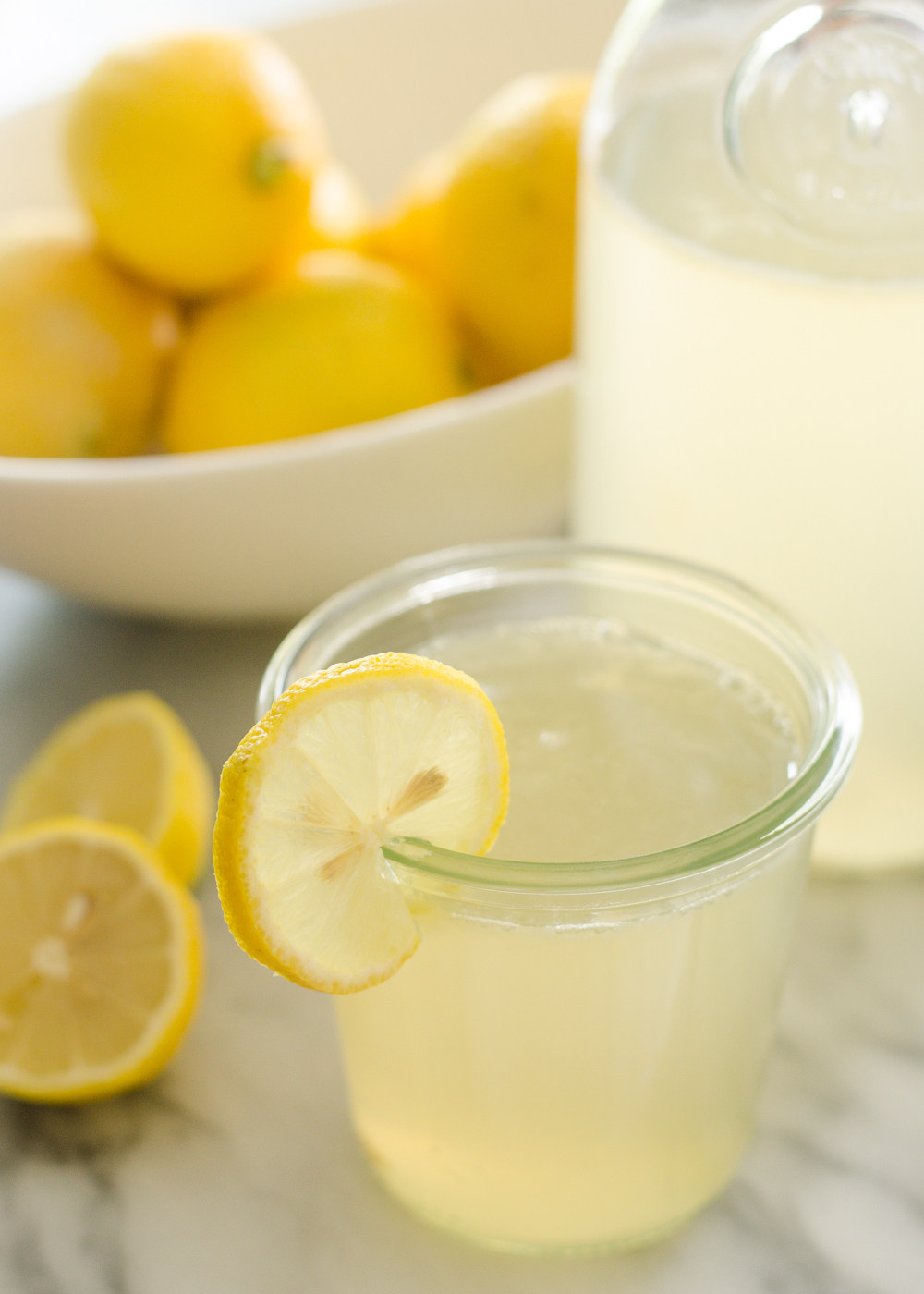 Most lemonades are a hair too sweet for my taste, so of course I reduced the amount of sugar right off the bat. It turned out to be just right.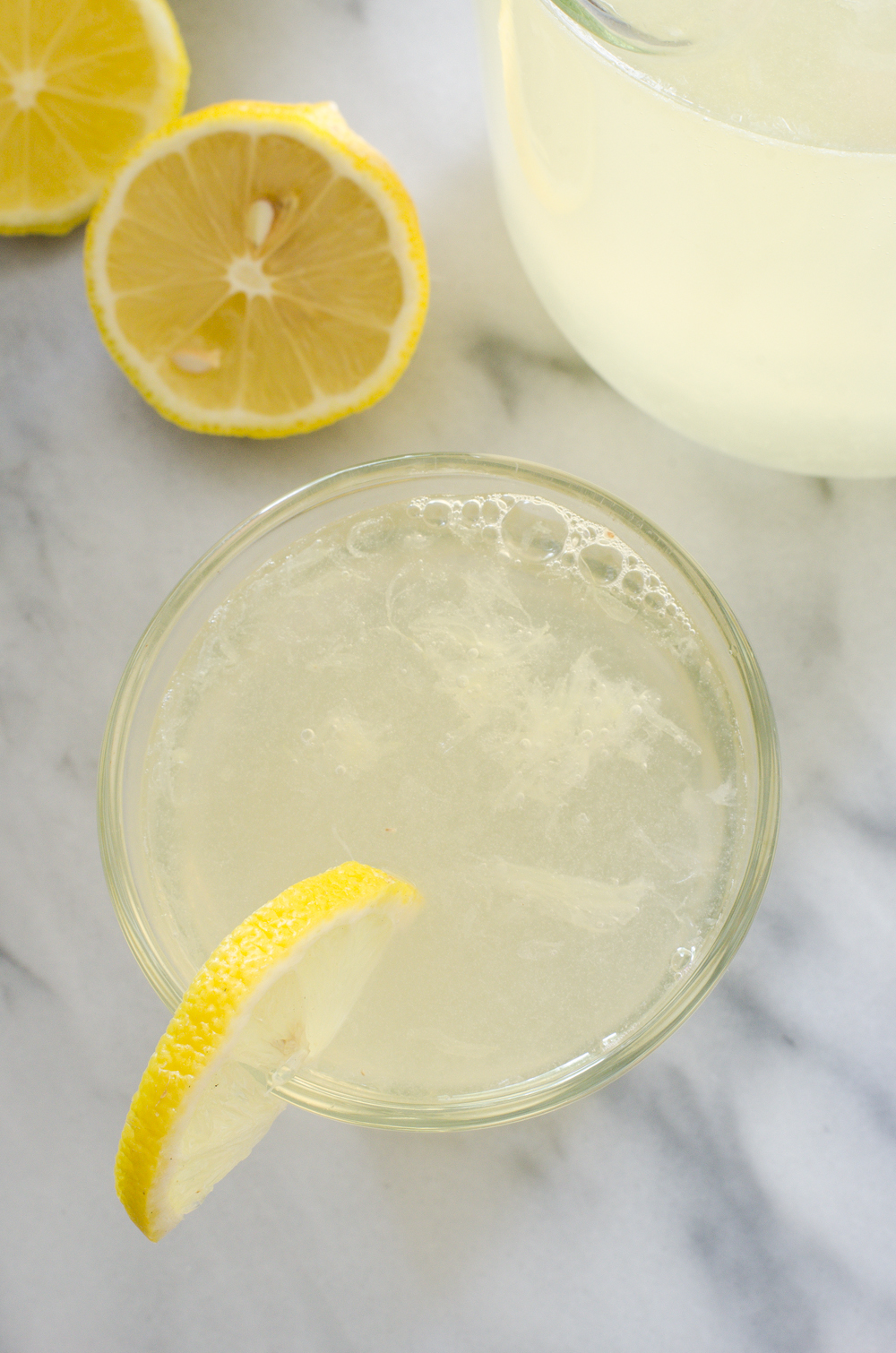 I've tried making lemonade with maple syrup before, but it brings me back to an illness I had where I drank lemon water with maple syrup and cayenne. Not a pleasant memory.
Here I made it with organic cane sugar. You could also make it with any other sweetener you like (sucanat, palm sugar, maple sugar, etc.), just be aware that the flavor will be a little more caramely.
Oh, and if you make this or any other of my recipes, make sure to share a picture on Twitter or Instagram with the hashtag #butteredsideuprecipe
More Beverage Recipes: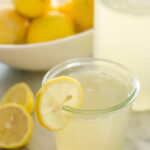 Homemade Lemonade Recipe
This homemade lemonade is super easy to throw together for a party!
Ingredients
3 1/3

cups

cold water

divided,

1/2

cup

fresh lemon juice

from 4-5 small lemons,

1/3

cup

organic cane sugar
Instructions
In a small saucepan, bring 1/3 cup water and sugar to a boil. Pour the simple syrup into a heat-proof 4-cup pitcher.

Add the remaining 3 cups of water and lemon juice and stir well. Chill before serving, or serve over ice cubes.
NOTE: Some links are affiliate. All opinions are my own.