I might be *mildly* obsessed with copper things. All the copper things.
If I could replace every single one of my small (or large) appliances with copper ones, I'd do it in a heartbeat.
Here's some lovely copper for you to gawk at this Monday!

Look at all the copper in this kitchen! Ooooh, that copper KitchenAid…
Well, first of all I'd like to own a Vitamix. And if I could, I'd make it a
copper one
. Yessir.
Aren't
these mini copper planters
cute? Makes me wish I wasn't a plant killer…
Mmmm…a copper hario would be lovely. Photo from
Adventures in Cooking
.
I would love to mix up my batters in
copper bowls
.
What a lovely
faucet
.
You GUYS…
this sink!
I can't even.
Love these copper pendant lights. And
this whole kitchen
, basically.
Awwww…look at this copper
French press, mug, and sugar + creamer set
!
The wooden handles and shallow design of
these measuring cups
are purty.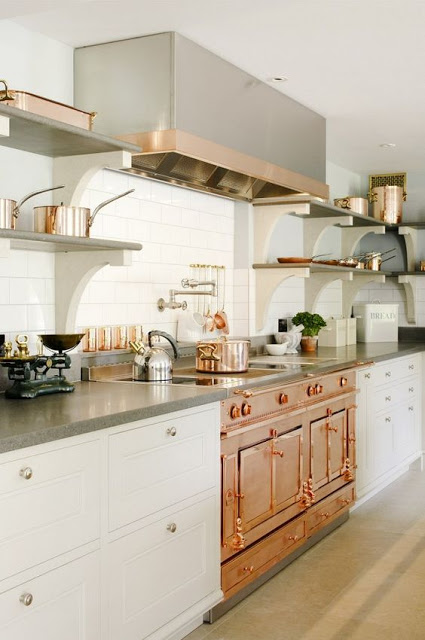 This kitchen
is what dreams are made of…
Hope you have a lovely Monday! Or as lovely as a Monday can be.
Are you as obsessed with copper as I am? What item in your kitchen would you switch out for copper?
NOTE: Some links are affiliate. All opinions are my own.