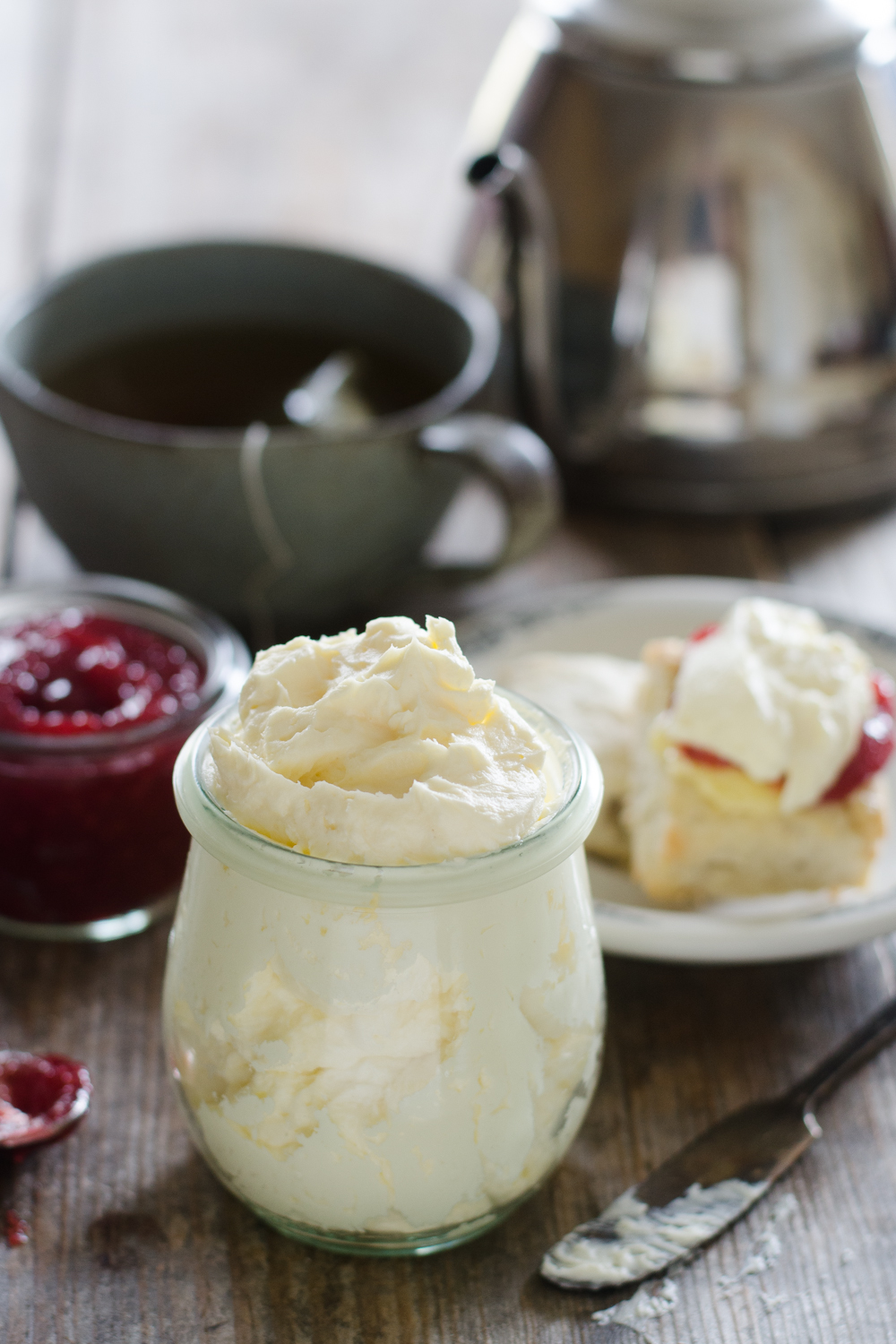 When I was a teen, my sisters and friends and I were OBSESSED with tea parties. Now, if you read up about English teas, you come to realize that Devonshire (clotted) cream is a staple. But here in 'Merica it's not so easy to procure, and it's VERY expensive.
Thankfully, my eldest sister found a recipe for Mock Devonshire Cream. We became a wee bit addicted to it. We served it not only with scones, but with quick breads as well. I remember my dad asking hopefully, when I told him I had made banana bread, if I had made some of that white spread to go on top.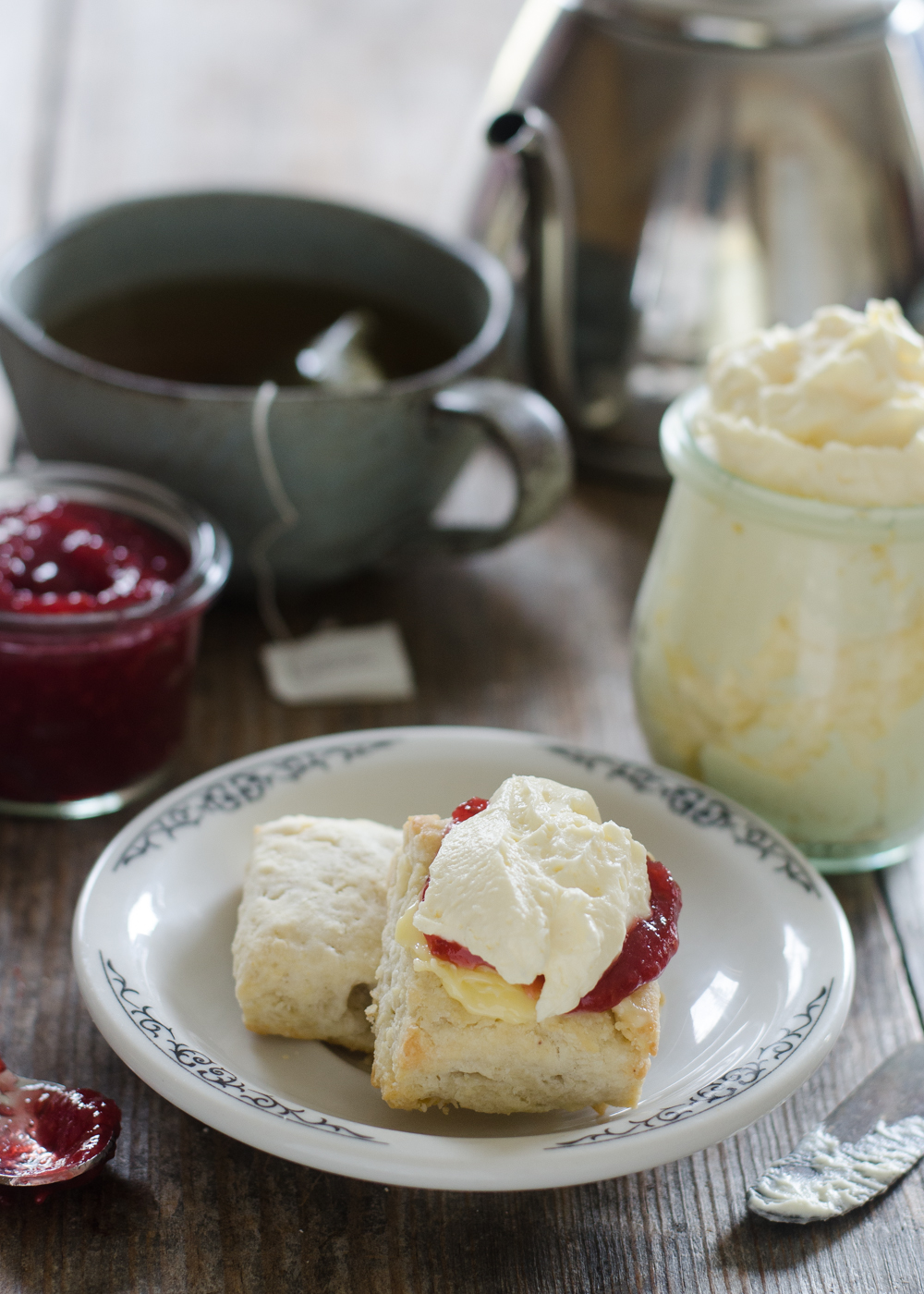 If you're a scone lover, you definitely need to give this recipe a try. There'll be no going back.