This Blood Orange Lemonade is a refreshing drink made with real food ingredients!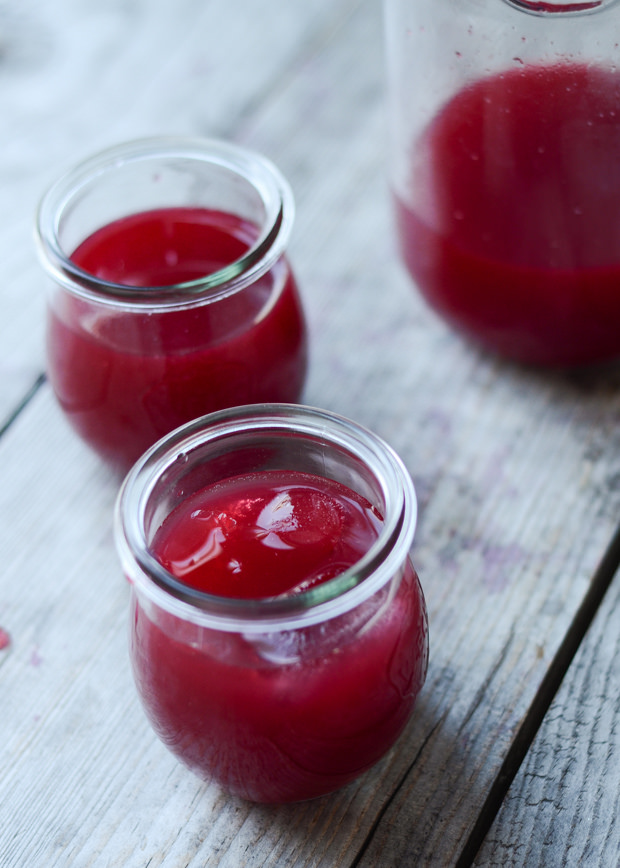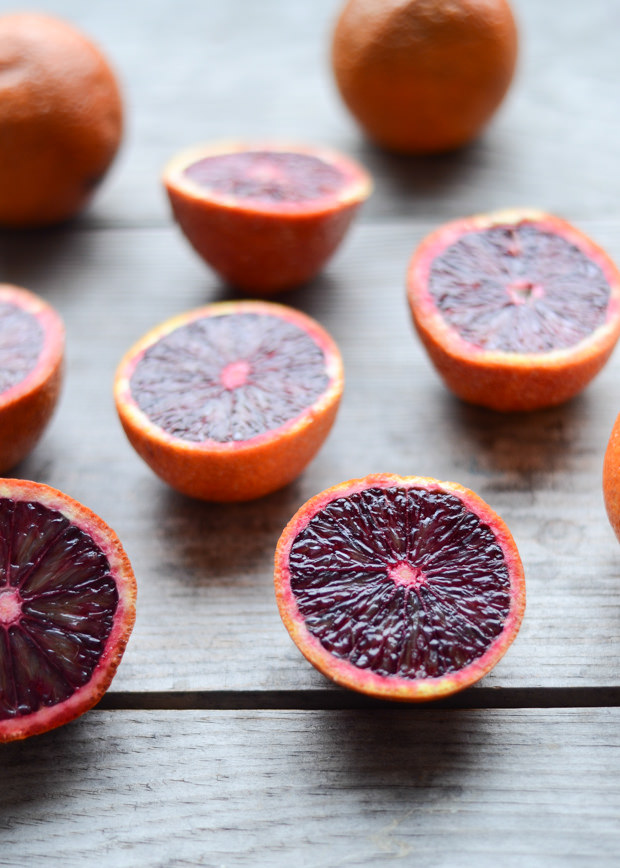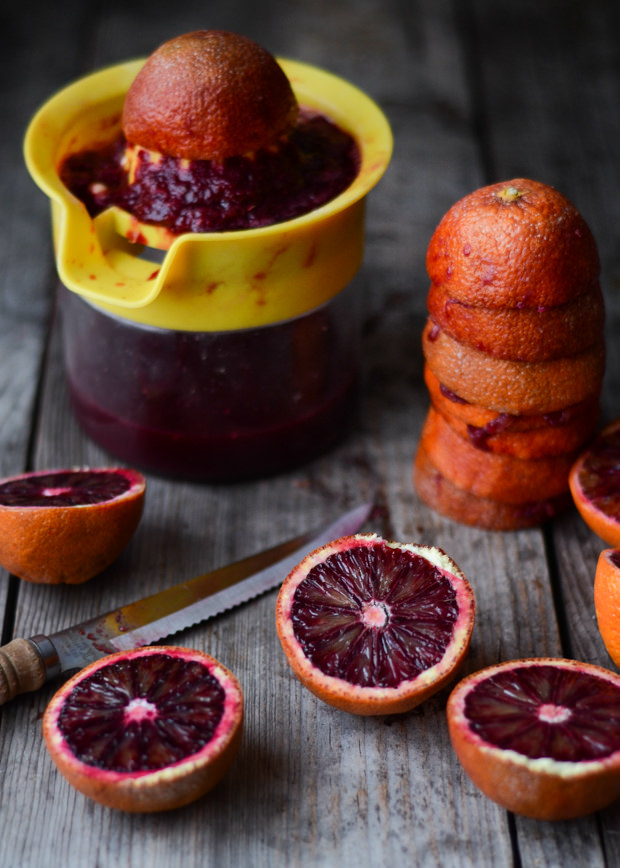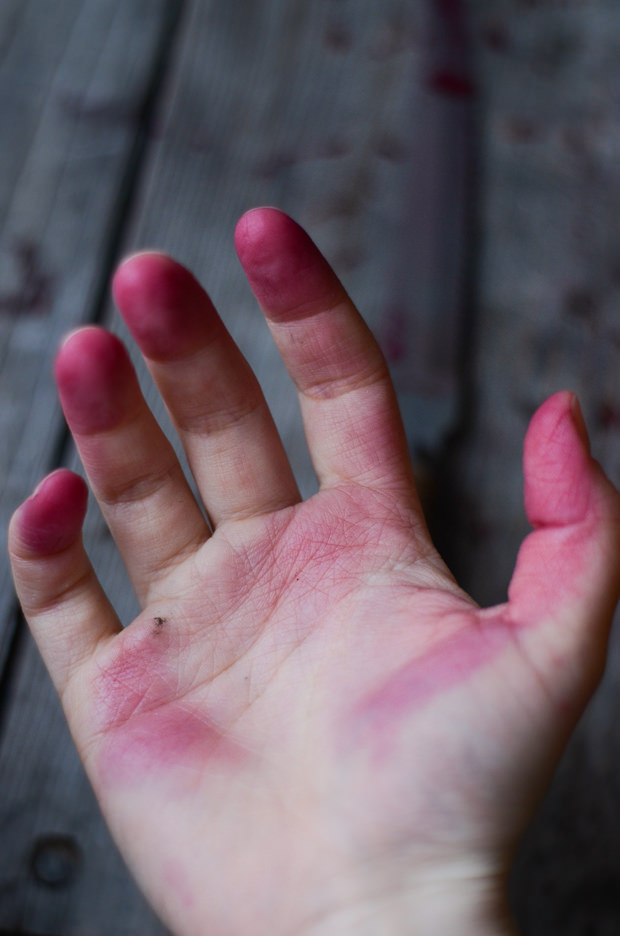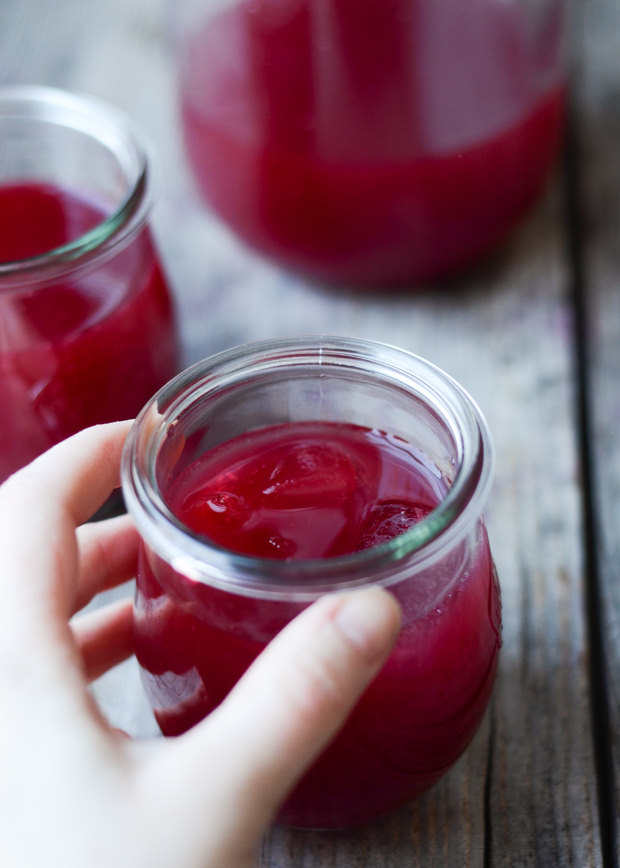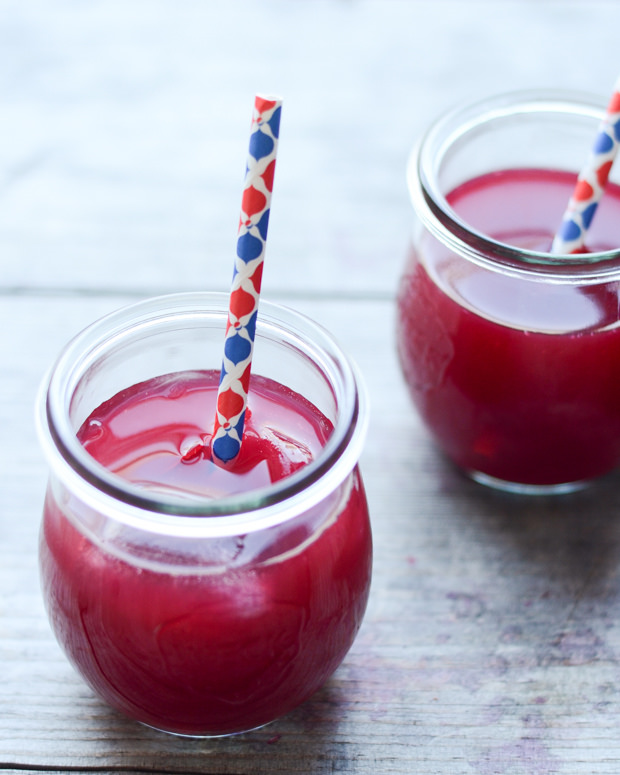 I must admit that I don't really care for blood oranges. We picked up a bag at the supermarket and were very disappointed at the taste. Maybe we got a bad batch, but I was quite underwhelmed.
And so I decided to juice them and turn them into a delicious drink. I also had some lemon juice leftover from making lemon curd, so I had the brilliant idea of combining them into a blood orange lemonade. A quick search on Pinterest (does anyone else use Pinterest like Google?) revealed that it was already a thing. I settled on a reliable-looking recipe and got crack-a-lackin'.
Reuben loved the juice. I had to limit how much he drank so I would have enough to take pictures the next day.
And so something mediocre was rescued and turned into a yummy beverage.
This blood orange lemonade is quite intense: it kind of tastes like a grown-up Kool-Aid. You can use sparkling water in place of the water for a more punch-like effect, or you can add more water to make it less biting/sweet. Whatever you fancy!
More drink recipes like Blood Orange Lemonade: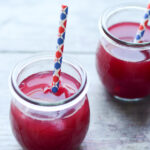 Blood Orange Lemonade
Homemade blood orange lemonade made with real ingredients.
Cooling time
1
hour
30
minutes
Ingredients
For the Simple Syrup:
1

cup

sugar

1/2

cup

water
For the Juice:
1

cup

blood orange juice

1

cup

lemon juice

3

cups

water

sparkling or regular
Instructions
For the syrup:
In a small saucepan, heat the sugar and water until the sugar has completely dissolved, about 5 minutes. Set aside.
To assemble:
Pour the juices and water into a pitcher. Add the syrup and stir to combine. Refrigerate into well chilled. Serve over ice, if desired.
And Now For the Winner of the Sucre Macarons!

I asked y'all to tell me what dessert you were wishing for to enter the giveaway. Seriously, you guys have some awesome cravings.
Using random.org, I selected a winner. And that person is…
Commented #69: Erica (hey, hey!) who was craving chocolate with caramel. Nom nom.
I have emailed Erica with details.
Thank you to all who entered the giveaway.
Have a lovely day!
xoxo
Erica