This Iced Matcha Latte is a delicious way to enjoy matcha cold!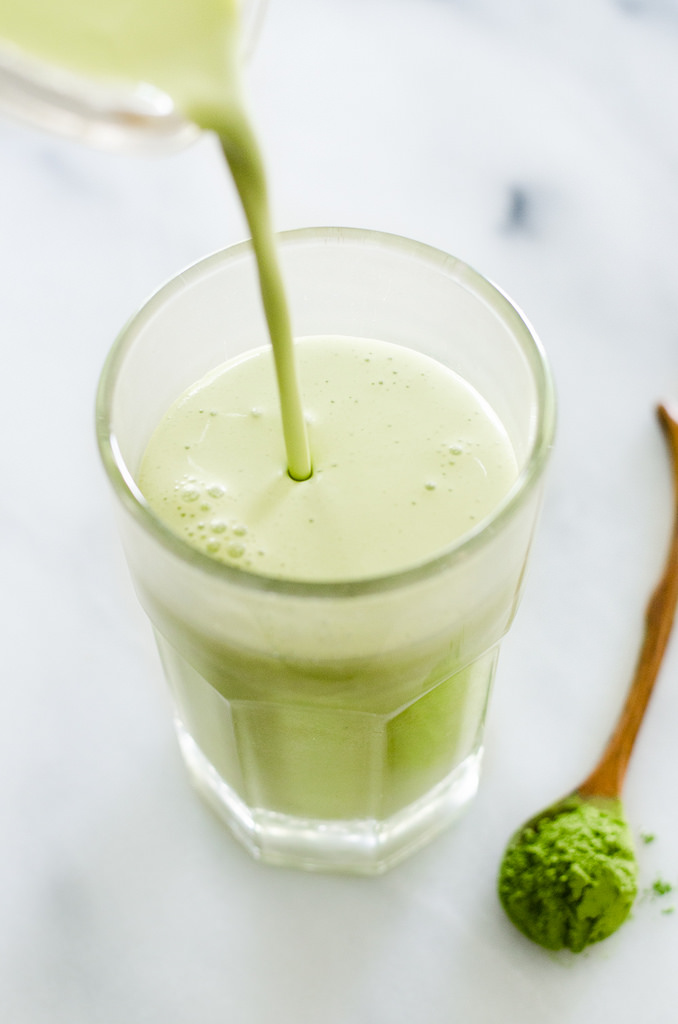 Guys, I've totally jumped onto the whole Matcha bandwagon. I'm sold hook, line, and sinker. It is DELICIOUS.
Yes, matcha can be a bit of an investment. But it's totally worth it in my mind.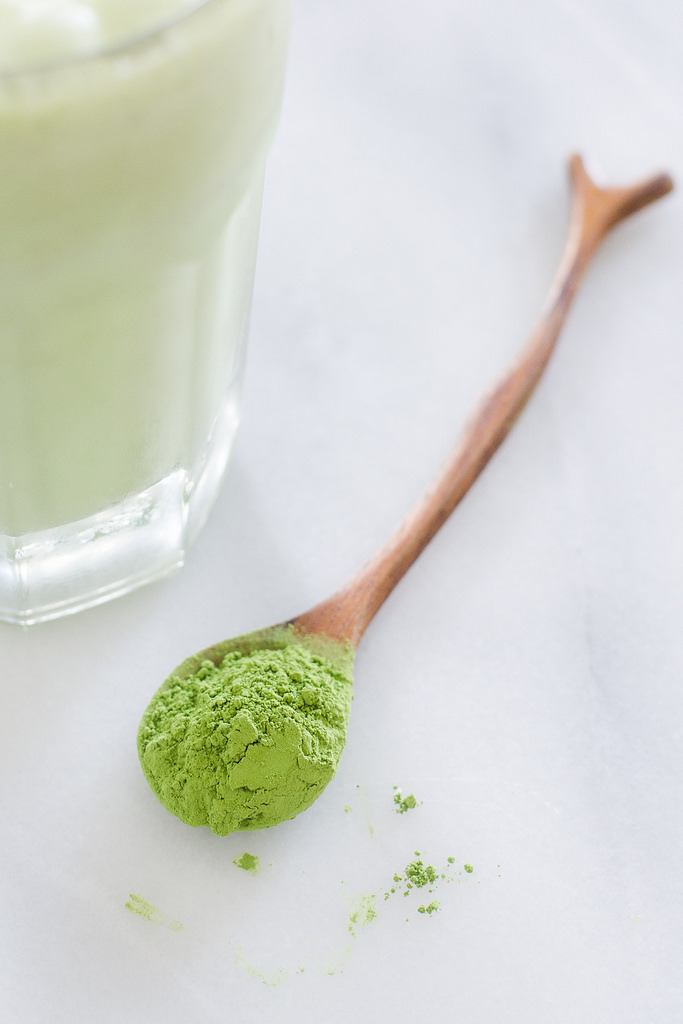 I love a good, flavorful drink. Coffee is my favorite, but it gives me the shakes. Even decaf affects me a bit. Matcha on the other hand, even though it contains caffeine, doesn't make me jittery. At all. And I'm pretty sensitive to caffeine.
So if you're looking for an iced latte that doesn't make you want to do ten million jumping jacks and twenty million pushups (at the same time), an iced matcha latte could be just the thing for you. Plus it tastes pretty awesome.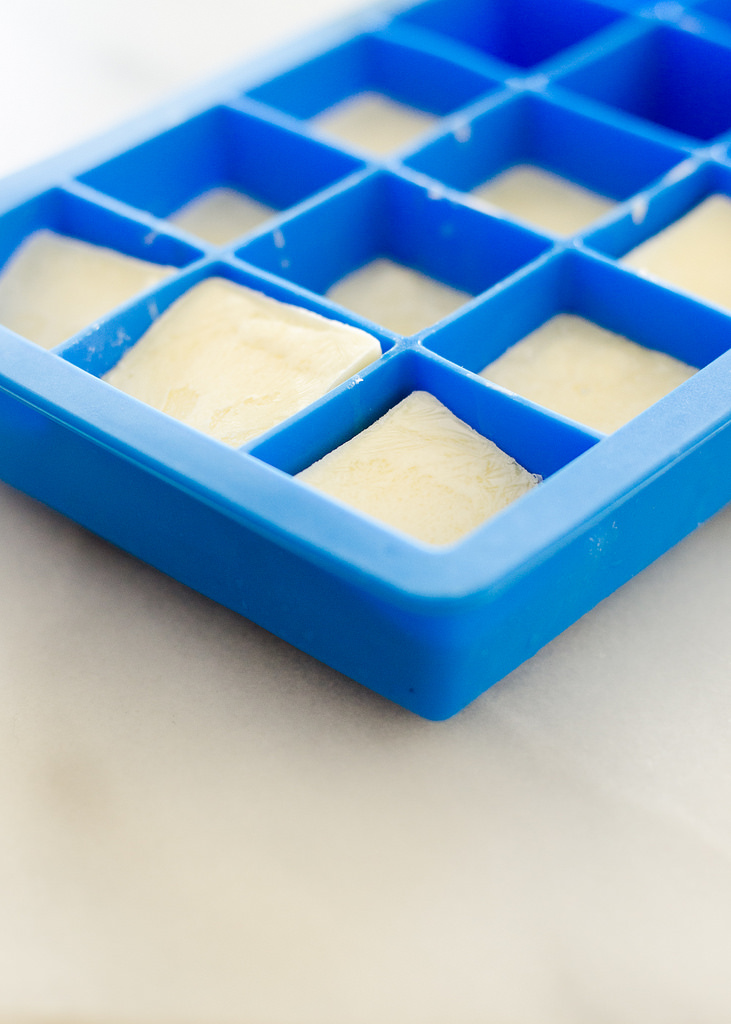 Many frappuccino drink recipes call for ice. It's what makes your drink nice and cold and thick. But I don't like to water down my drinks if I can help it.
So I came up with a way to have my cream and drink it too (so to speak): use frozen cream instead of water! Not only does it keep the fat ratio nice and high, it makes for a very smooth drink.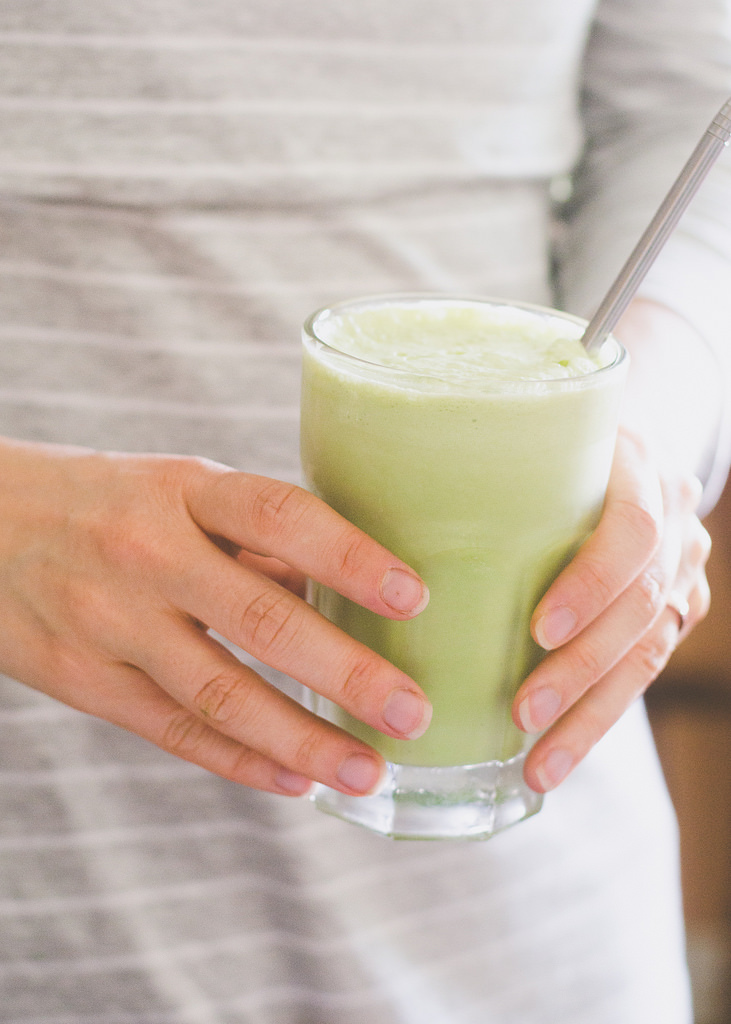 My one caveat: Matcha is definitely an acquired taste. Reuben thinks it tastes like grass. My sister thinks it tastes healthy. Me? I think it tastes fantastic.
All of that to say: don't get mad at me if you try matcha because Erica told you to, and then hate it. But I don't think you will…it's absolutely sublime. Just make sure you get the good stuff! The brand you buy really makes a difference. My favorite is Encha Organic Matcha
If you have any questions about Matcha, don't hesitate to ask! You can check out my How to Make a Matcha Latte post for more details about why you should choose quality matcha.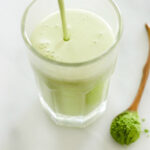 Iced Matcha Latte
Ingredients
1/2

cup

heavy cream

frozen in an ice cube tray,

1/2

cup

whole milk

1

teaspoon

matcha green tea powder

1/8

teaspoon

pure vanilla extract

1-3

teaspoons

pure maple syrup

depending on how sweet you like your drinks,
Instructions
Place all ingredients into a blender and blend until completely smooth. You may need to scrape down the sides of the blender with a spatula a couple of times to make sure all of the match gets dissolved.

Serve immediately.