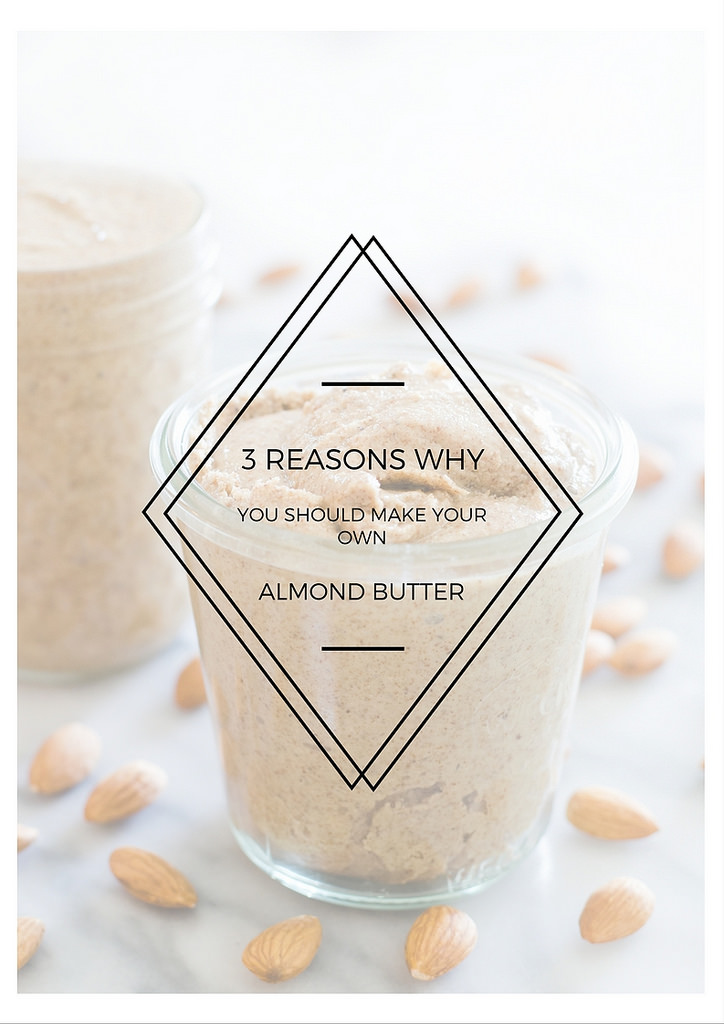 One of my all-time favorite snacks is dark chocolate chips poked into almond (or peanut or cashew) butter. It's salty, rich, and just a bit sweet. A cold glass of milk is an imperative accompaniment.
As many of you know, I've really been trying to step up my health game after giving birth. Commercial nut butters were one of the things that I decided to let go in my attempts to clean up my diet. Of course I still wanted a treat, so I got into making my own.
Now, why would I want to avoid commercially produced almond butters? Let me explain…



3 REASONS WHY YOU SHOULD MAKE YOUR OWN ALMOND BUTTER
1) Homemade Almond Butter Tastes Better
Whenever I open a new jar of store-bought almond butter, I have high hopes. Those hopes are soon dashed when I shove a spoonful into my mouth. It always tastes old, or (worse yet) rancid. Gross.
My homemade almond butter never has that off flavor. It tastes fresh and delicious.
2) Homemade Almond Butter is Healthier
As I've mentioned before
, most nuts and seeds have a nutrient-absorption inhibitor: phytic acid. This can make your journey to better health more difficult because phytic acid can make it harder for your body to absorb minerals. However, with a little careful preparation, you can reduce the phytic acid in almonds and other nuts. A simple soak in a brine helps to reduce the phytic acid, and sprouting diminishes it further.
For the most part, commercial nut butters are NOT properly prepared. Almonds are quite high in phytic acid, so it's important to properly prepare them.
You can read more about phytic acid
HERE
and
HERE
.
3) Homemade Almond Butter is More Economical
Store-bought almond butter can run you anywhere from around $8-$20 a jar. True, buying almonds isn't the cheapest thing ever (how did they get SO expensive lately?!). But if you compare the cost of properly prepared commercial nut butters to the price of buying almonds, you'll see that you're going to save money by making it yourself.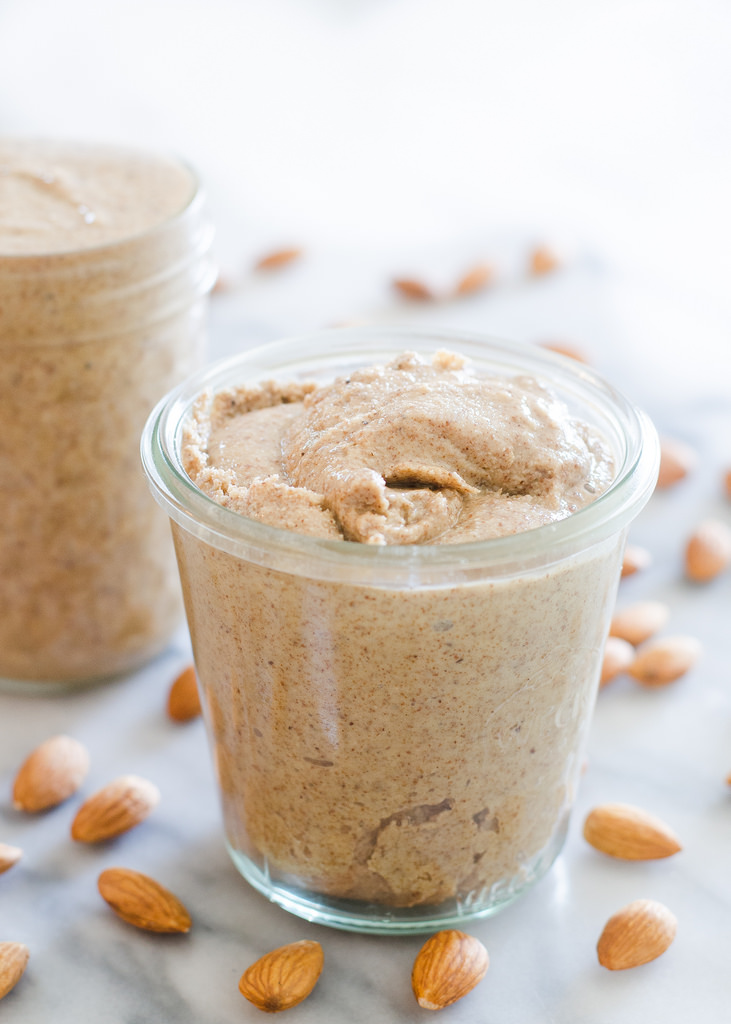 NOTE: I have since learned that you can reduce the amount of anti-nutrients even further by purchasing skinless almonds, and/or by sprouting almonds. You have to buy TRULY raw almonds if you want to sprout them.
Good luck with your nut-butter-making!