This Flourless Chocolate Marbled Cheesecake is not only decadent, it's naturally gluten free!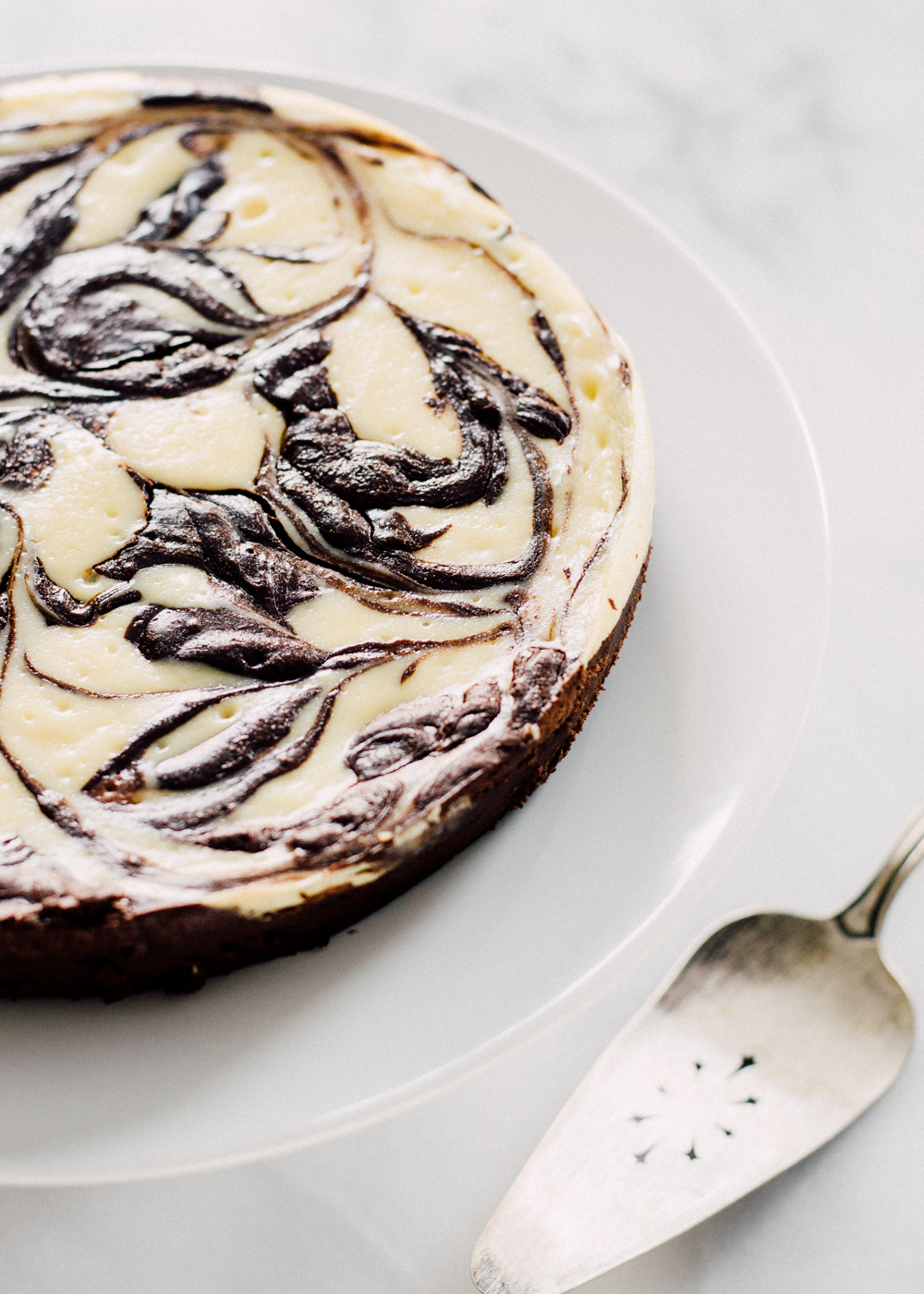 I first baked this flourless chocolate marbled cheesecake back in 2010. I posted about it on my first ever food blog, Cooking for Seven. Sadly, I failed to give details about WHY I decided to make it, so I have no idea what the occasion was. Probably just on a whim, but something rankles in the back of my mind…perhaps it was for a family gathering?
This time, I'm going to make sure to write out why I made this cake:
Reuben's sisters and I had been enjoying a K-Drama about a mermaid that falls in love with a human. I know, I know, it sounds fantastical. And it is. But it's funny and intriguing and suspenseful all at once. And it has Jun Ji Hyun and Lee Min Ho, so…
Anyhow, we decided to watch the finale together (we had previously attempted to watch a couple of episodes together, but I foolishly neglected to check before I got all caught up…oops. #addicted). Reuben's family invited us over for a supper of rice bowls (one of our all-time favorite meals), and I offered to provide the dessert: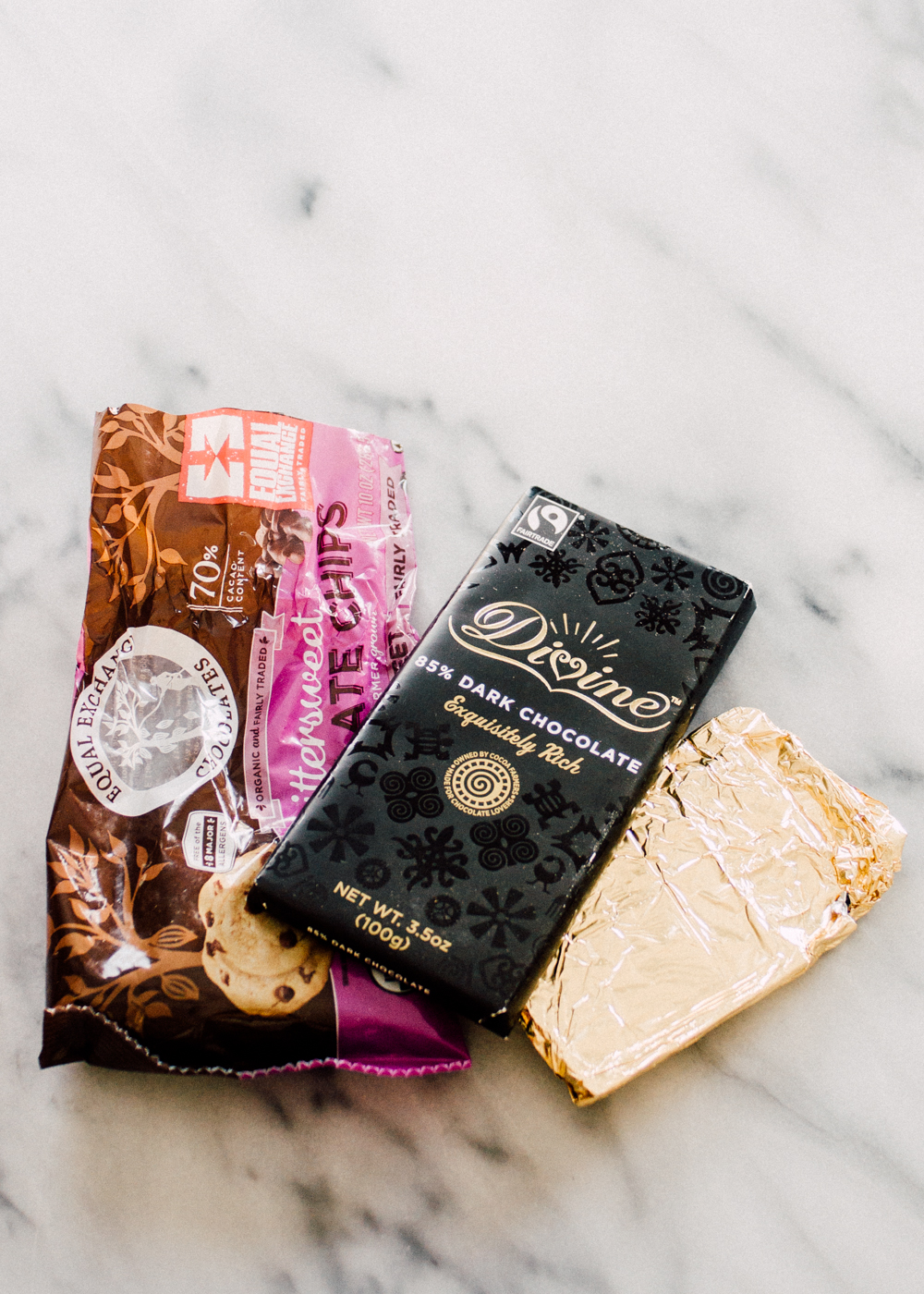 My older sister and her husband have been into making this cake recently, and I adore it every time they bake it. I had some odd bits of dark chocolate in my cupboard and freezer, so I decided to use it up and make a delicious dessert: this flourless chocolate marbled cheesecake thingy.
You can use a variety of chocolates if that's what you have on hand. I used a mix of 70% and 85% cacao chocolate bars and chips.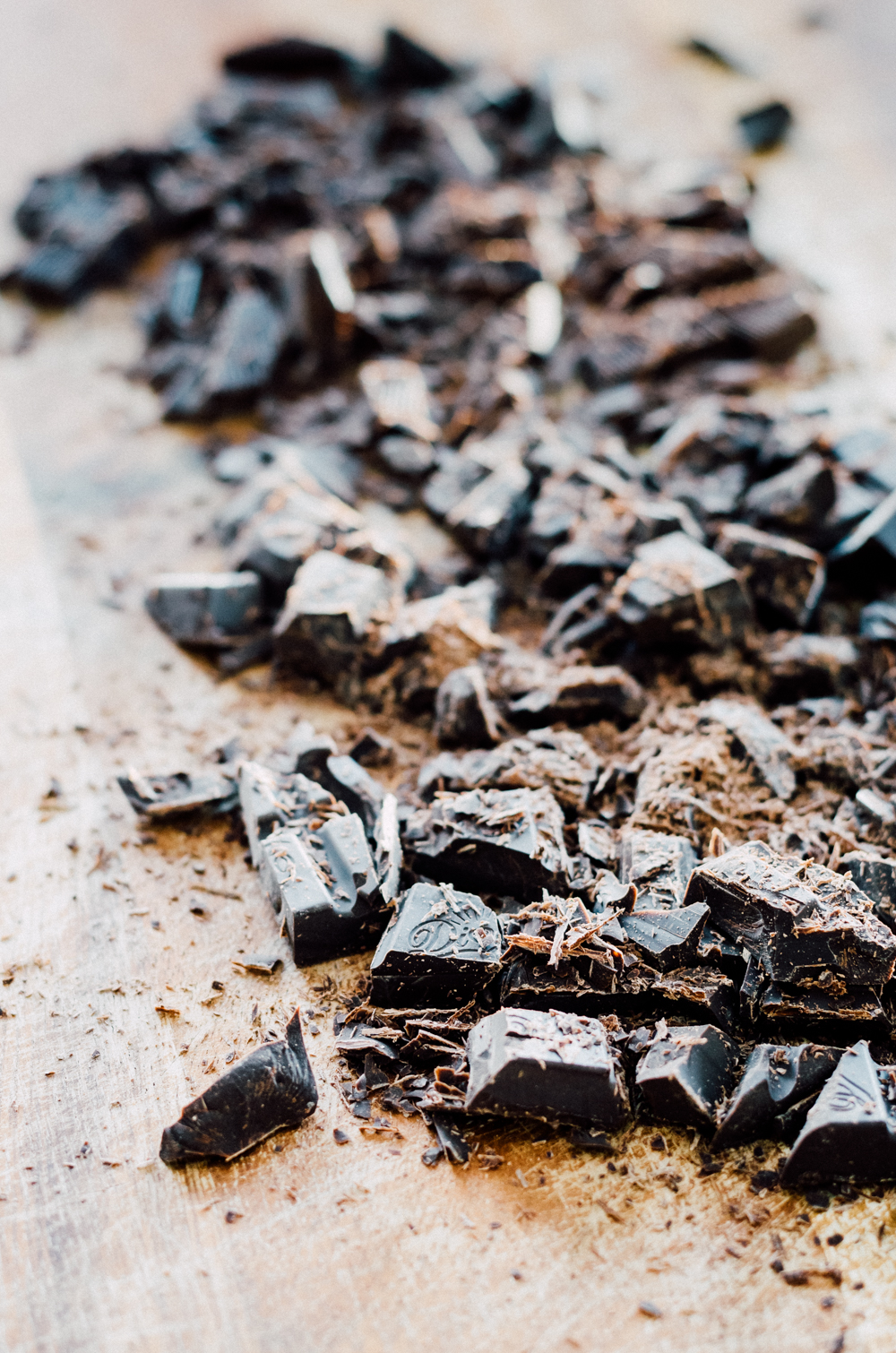 Chop it up fine and melt it with good-quality butter.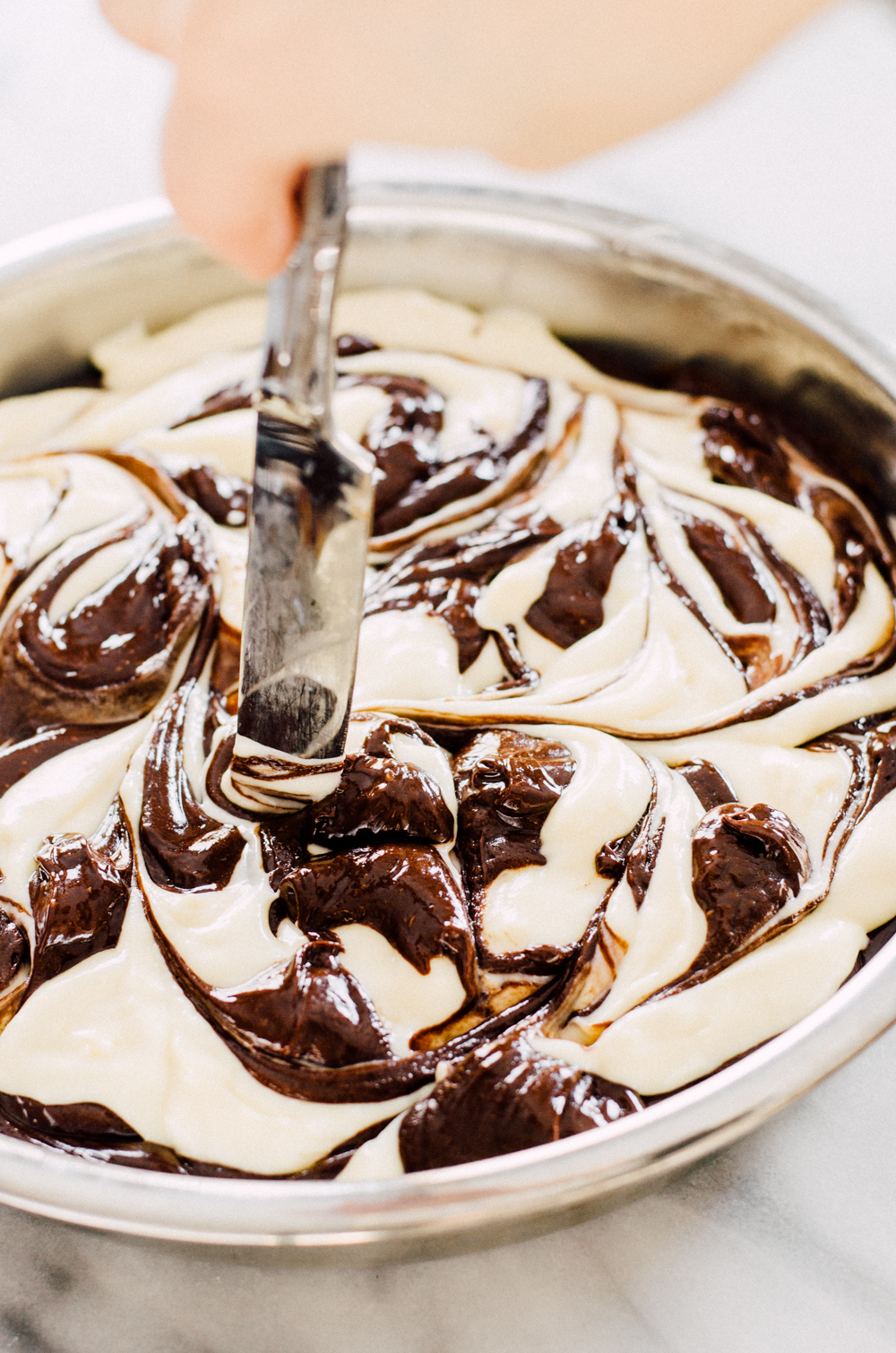 Swirl the chocolate batter with the cheesecake batter to give this cake a beautiful, marbled effect.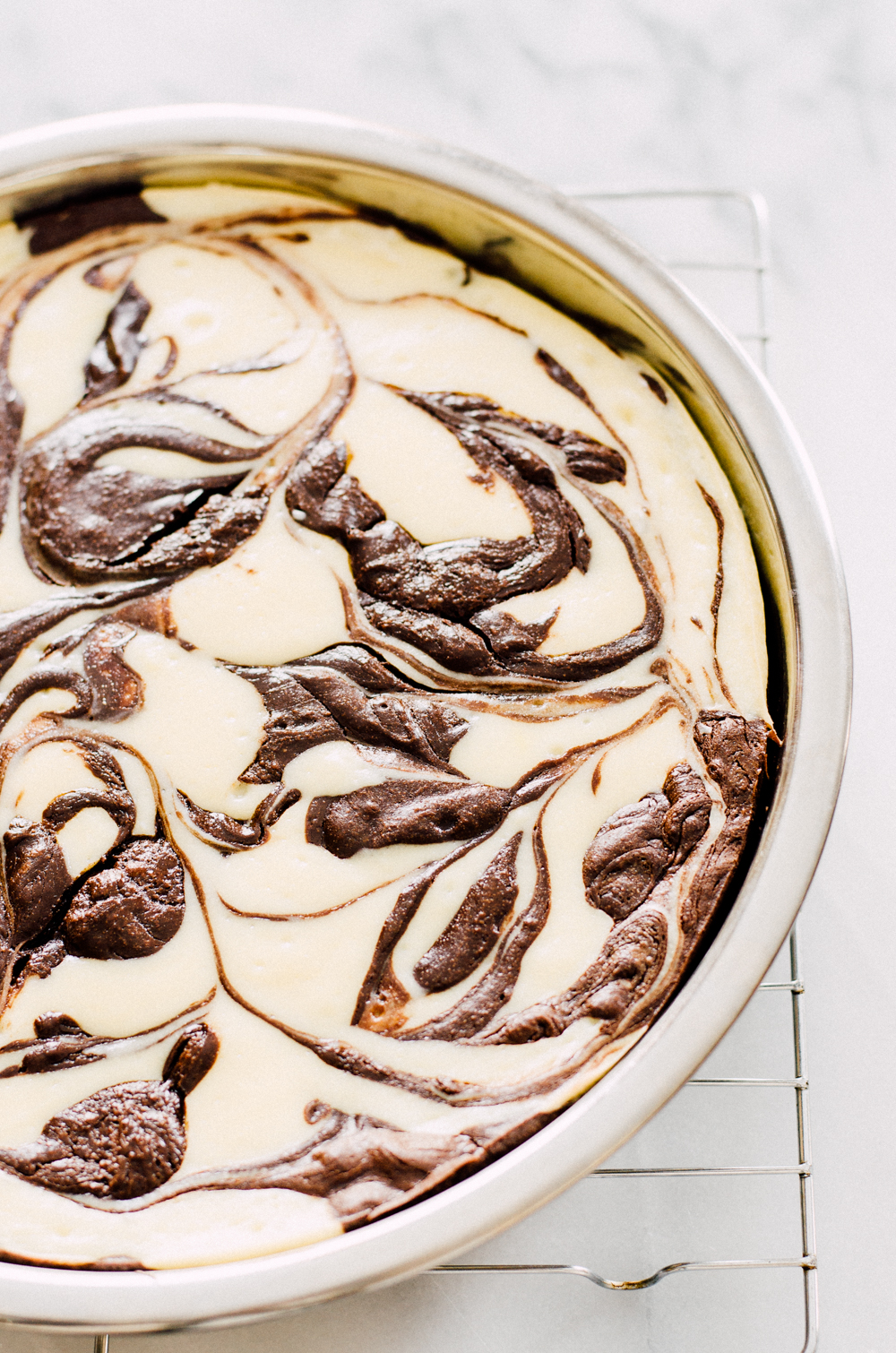 This flourless chocolate marbled cheesecake is certainly a bit fancy-looking in my book. Perfect for impressing guests.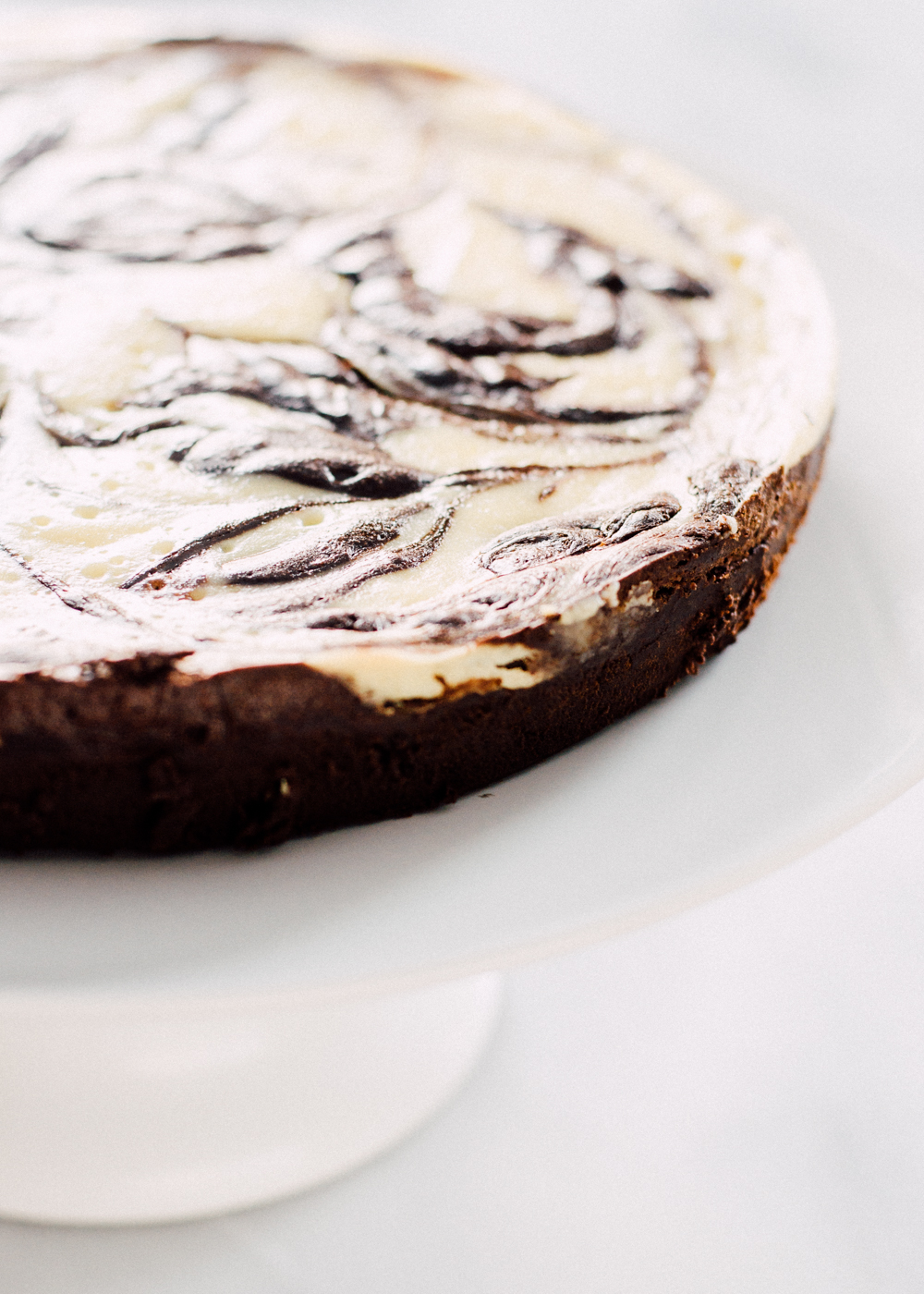 A word of caution, however: this cake is quite rich. Let me repeat myself: THIS CAKE IS QUITE RICH. It has loads of butter, eggs, dark chocolate, and cream cheese. When serving, make sure to start with small slices.
"You can always have more, but you can't very well have less, now can you?"
Also, the finale of the K-Drama was quite satisfying. And so was this cake.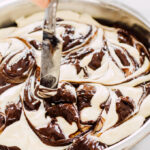 Flourless Chocolate Marbled Cheesecake
A decadent gluten-free cheesecake. Perfect for impressing guests!
Ingredients
For the cheesecake batter:
- 8 oz organic cream cheese

softened

- 1/3 cup organic cane sugar

- 1 large egg

- 1 teaspoon organic vanilla extract

- a pinch of real salt
For the chocolate batter:
- 10 ounces bittersweet

60%-85% cacao chocolate, chopped

- 5 ounces

10 tablespoons butter, chopped

- 3 large eggs

- 1/3 cup organic cane sugar

- 1 tablespoon espresso or very strong coffee

- 1 teaspoon organic vanilla extract

- a pinch of real salt
Instructions
Preheat oven to 300 degrees F (149 C). Butter a 9-inch cake pan and line the bottom with a round of unbleached parchment paper.
To make the cheesecake batter:
In a medium-large mixing bowl, beat the cream cheese with a hand mixer until it doesn't have any lumps. Add the sugar, egg, vanilla, and salt and mix just until incorporated (if you beat too long the cheesecake will be too airy).
To make the chocolate batter:
In a double boiler (or a heat-proof bowl set over a bowl of simmering water), melt the chocolate and butter. Remove from heat and allow to cool a bit.

Place the eggs, sugar, espresso, vanilla and salt in the bowl of a stand mixer fitted with the whisk attachment. Beat on high until the eggs are pale and thick, about 3-4 minutes. Turn the mixer down to low and slowly drizzle in the melted chocolate and butter. Mix just until well combined.

Pour a little over half of the chocolate batter into the prepared cake pan. Alternated between dolloping spoonfuls of the cheesecake batter and the remaining chocolate batter. Gingerly swirl the cake batters together with a knife. Tap the cake pan on the counter to even out the surface.

Bake in preheated oven until a toothpick inserted about 2 inches from the edge comes out with moist pieces of the cake sticking to it. You don't want the cake to still be liquid, but you definitely don't want to over-bake it and dry it out. The edges will start to peel away from the side of the pan. This should take about 40-45 minutes. Start checking at 35 minutes. DON'T BAKE IT TOO LONG.

Remove from oven and allow to cool to room temp on a wire cooling rack. Run a knife around the edge of pan and flip the cake out onto a plate. Flip it back over onto your serving plate. You can serve it room-temperature or chilled.

You can freeze this cake, well-wrapped, for up to a month.
Recipe Notes
NOTE: I cut the sugar in the cheesecake batter in half. It was the perfect amount of sweetness for me, but if you have a sweet tooth you might want to increase it slightly (the original recipe called for 1/2 cup).
Adapted from Fine Cooking

This post contains affiliate links. All opinions are my own. If you click on a link and make a purchase, I will make a small commission. This has zero impact on the price you pay, and it helps to keep Buttered Side Up running. Thank you so much!