Can I be done being pregnant yet?
It feels like this baby has been inside of me FOREVER. I'm excited to meet our little bundle of joy. And to be finished with this big belly. My due date is only a week and a half away! My midwife thought I would go into labor soonish, but my chiropractor thinks it won't be this week.
By the way, if you'd like to read about my pregnancy, you can stop by my personal blog
HERE
. In my latest post I shared a GIF of my growing belly…
But about this mousse.
First, let me say that I didn't go for egg-free because I'm pregnant. I know it isn't recommended that you eat raw eggs during pregnancy, but I try to source quality eggs, so I'm not concerned about
making my own mayonnaise
and the like.
I first made this mousse for a cousin's bridal shower. I'm not squeamish about raw eggs for myself, but I didn't feel right serving it to a large crowd. So I searched out a recipe for eggless mousse.
Honestly, I didn't think it would turn out that well. But it was delicious and quite simple to whip up. Here's the process: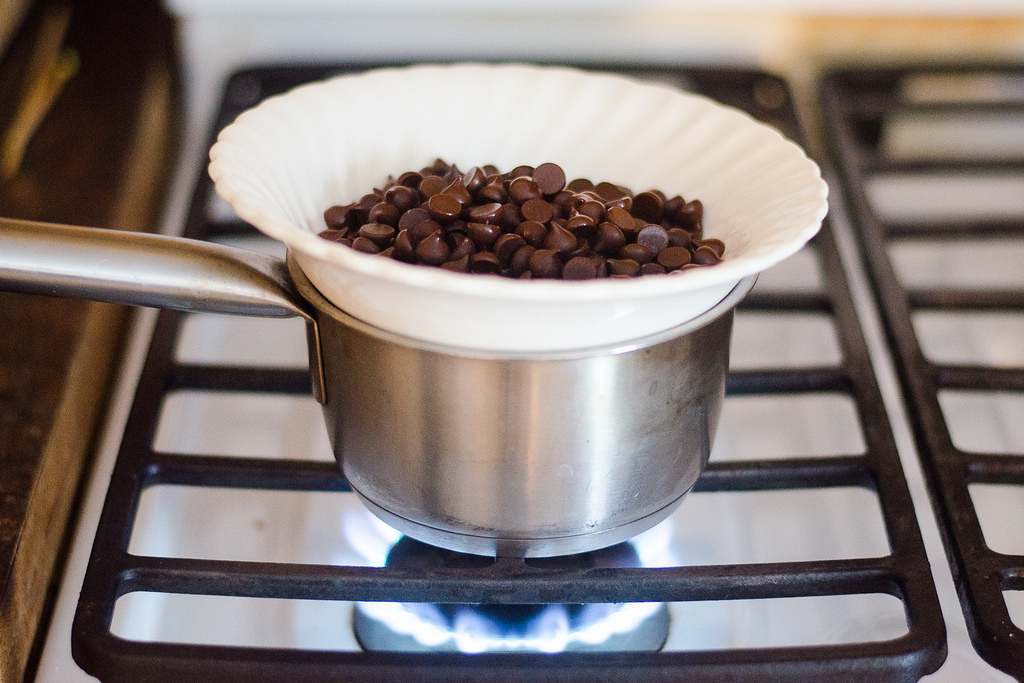 Melt some dark chocolate chips. I like to use a double boiler (or, my make-shift double boiler). Set aside to cool a bit.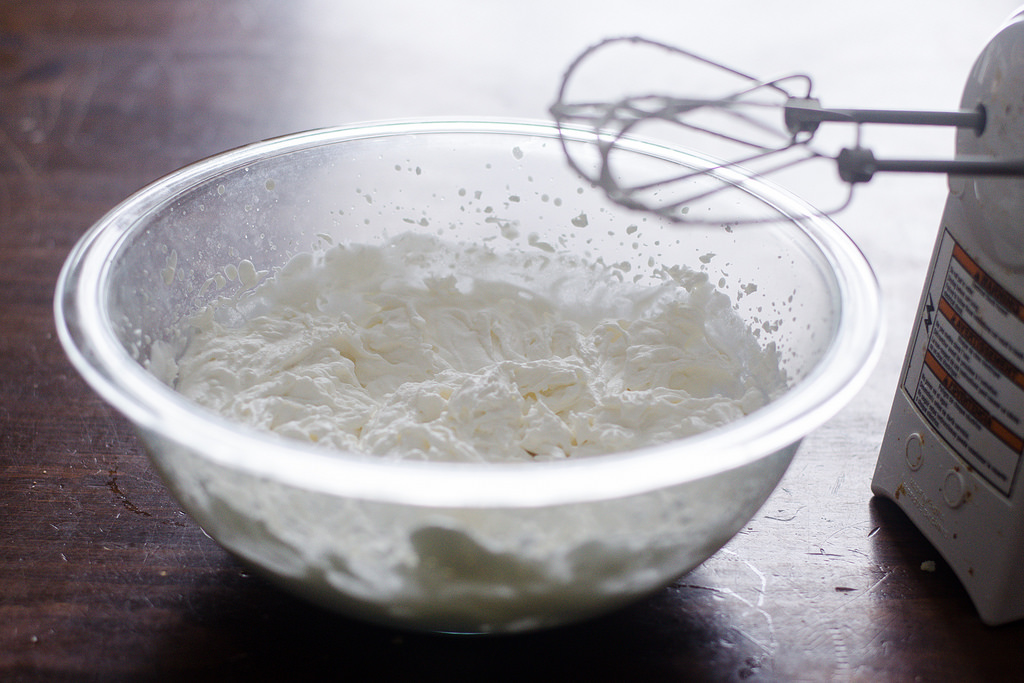 And there you have it: super easy, egg-free chocolate mousse.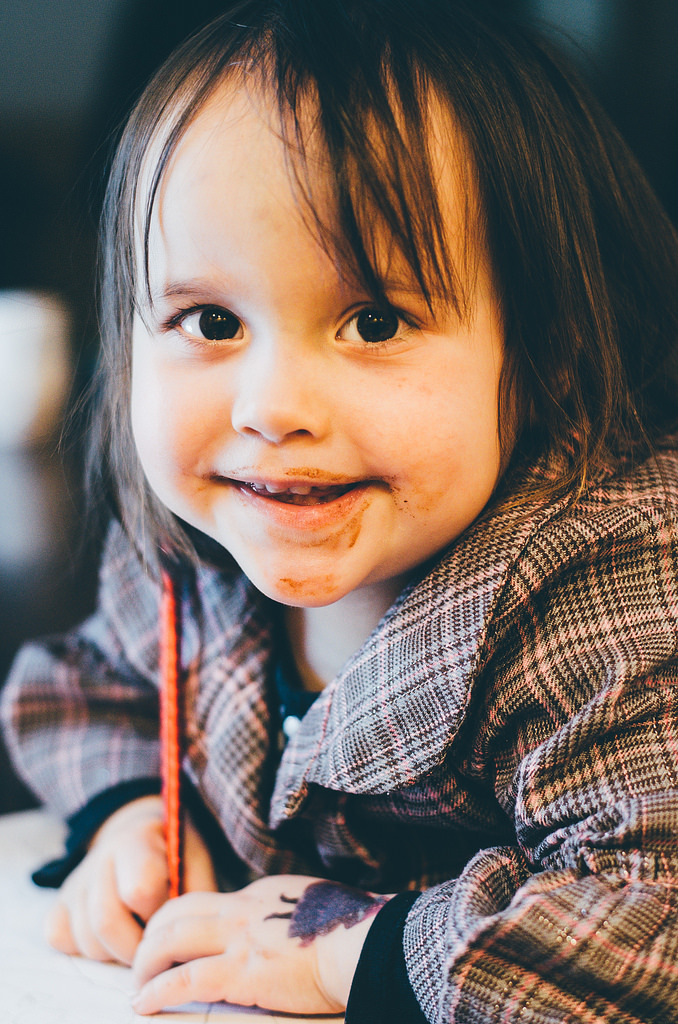 As you can see, Helen really likes it.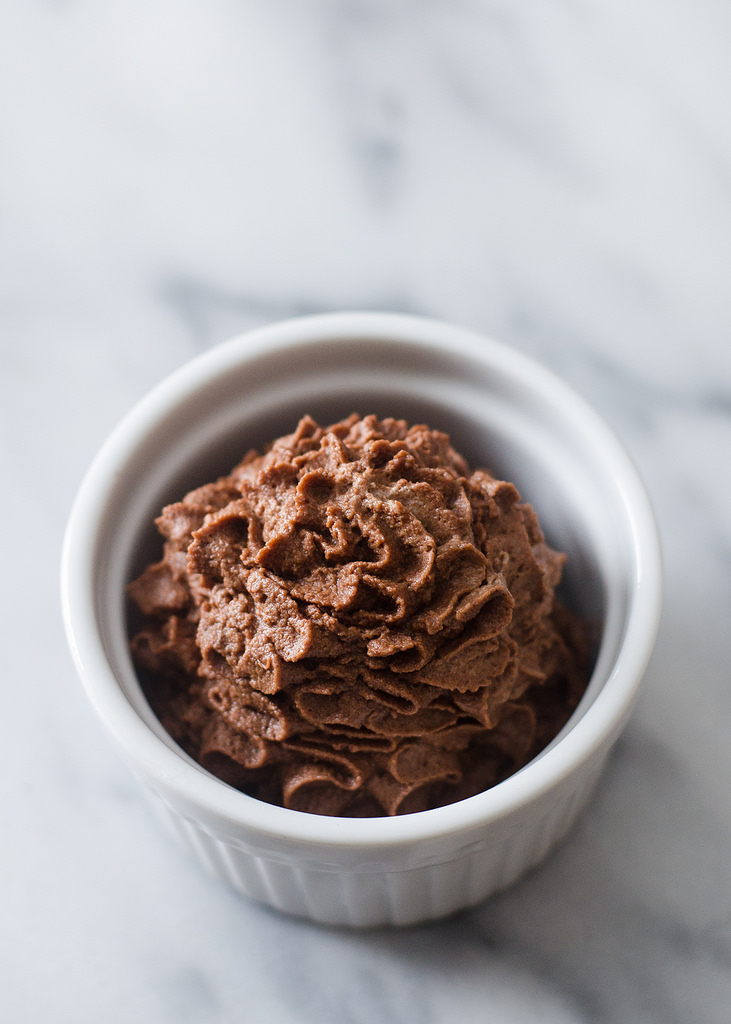 This mousse is really best served immediately, but you can also refrigerate until you're ready to serve. Just make sure to let it sit at room temperature for a while to soften.
It goes great in crepes, or piped into little chocolate cups topped with whipped cream and fruit.
Egg-Free Dark Chocolate Mousse
Ingredients:
16 ounces cold whipping cream
2 tablespoons organic cane sugar
1 1/2 cups bittersweet chocolate chips
Directions:
In the top of a double boiler (or a heat-proof bowl set over a pan of simmering water), melt the chocolate chips. Set aside to cool a bit.
In a large bowl (or the bowl of a stand mixer), whip the cream and sugar until stiff peaks form. With the mixer running, slowly pour in the melted + cooled chocolate. Beat until combined.
Serve immediately, or refrigerate until serving. Make sure to allow the mousse to soften at room temperature after being in the fridge, or it will be too hard.