NOTE: Some links are affiliate. All opinions are my own.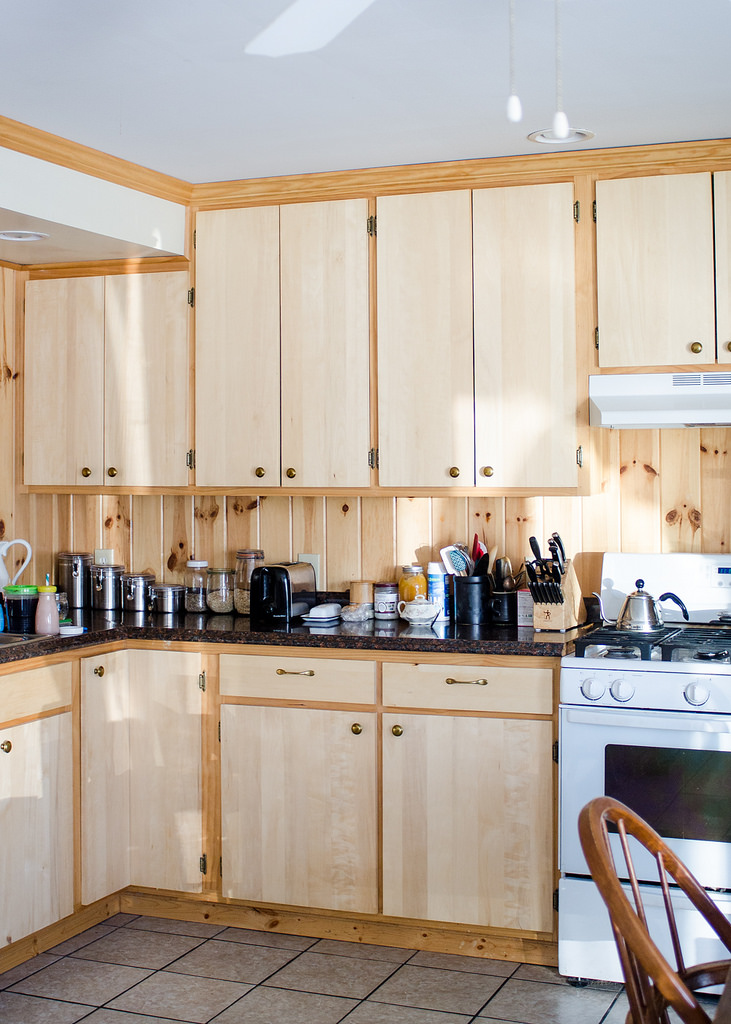 I don't believe I've ever shown y'all my kitchen!
I really like it. There's so much counter space, and it has a very open layout.
However, being a cooking enthusiast, I collect Many Things. Food props, appliances, ingredients, utensils…the list goes on and on (as Reuben could tell you).
This past year I've been into organizing my kitchen more efficiently. I've picked up a few products here and there that have helped me to keep my kitchen less cluttered. Let me show you what I've done so far!
Plus, I show you the parts of my kitchen that aren't so organized…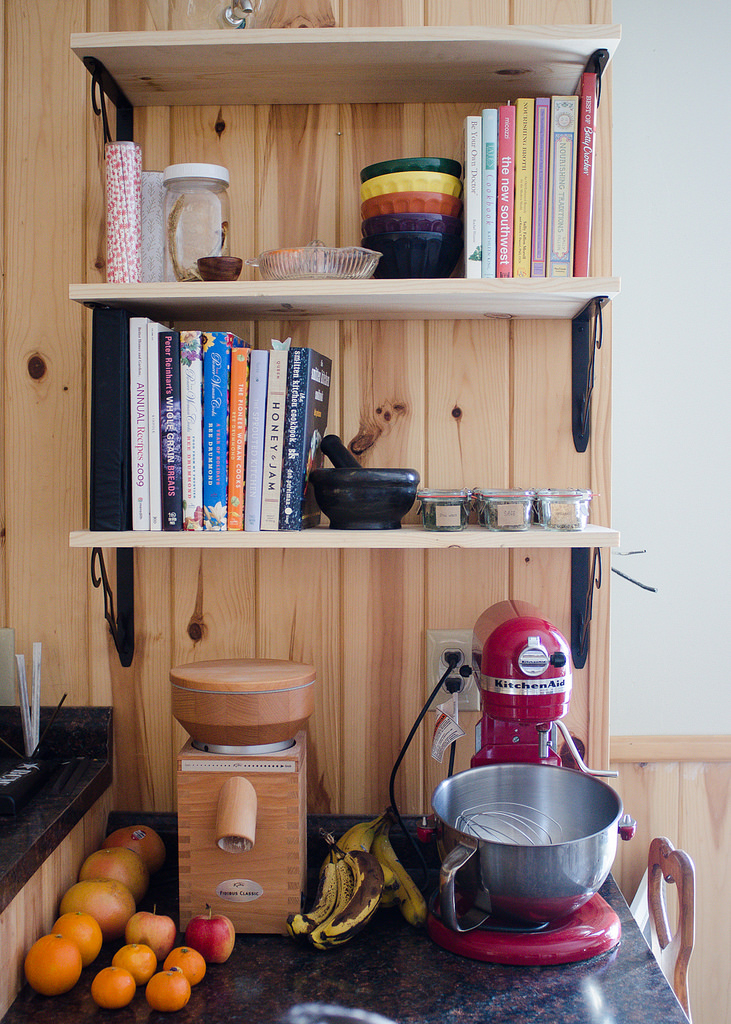 Reuben recently installed some open shelves above my low counter. Now I have a place to store my cookbooks and a few miscellaneous items.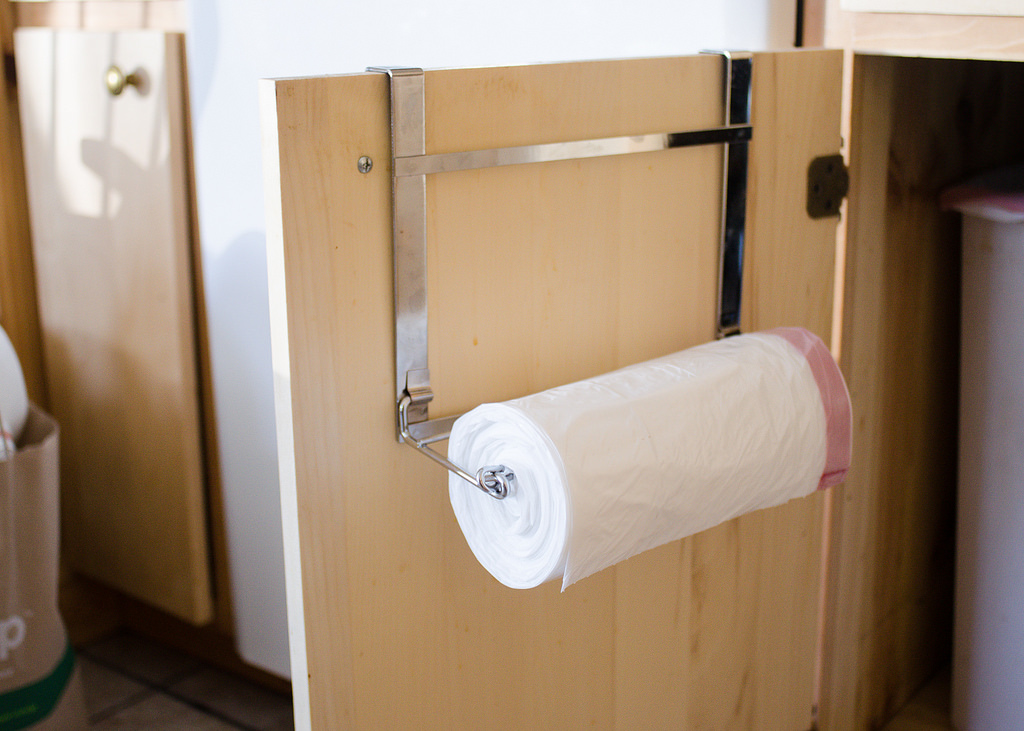 A week or so ago I purchased this
over-the-door trash bag dispenser
. It's handy to have the trash bags right there where you need them. Anything to keep a pregnant lady from having to bend over and claw in the cabinet for a new trash bag. 😉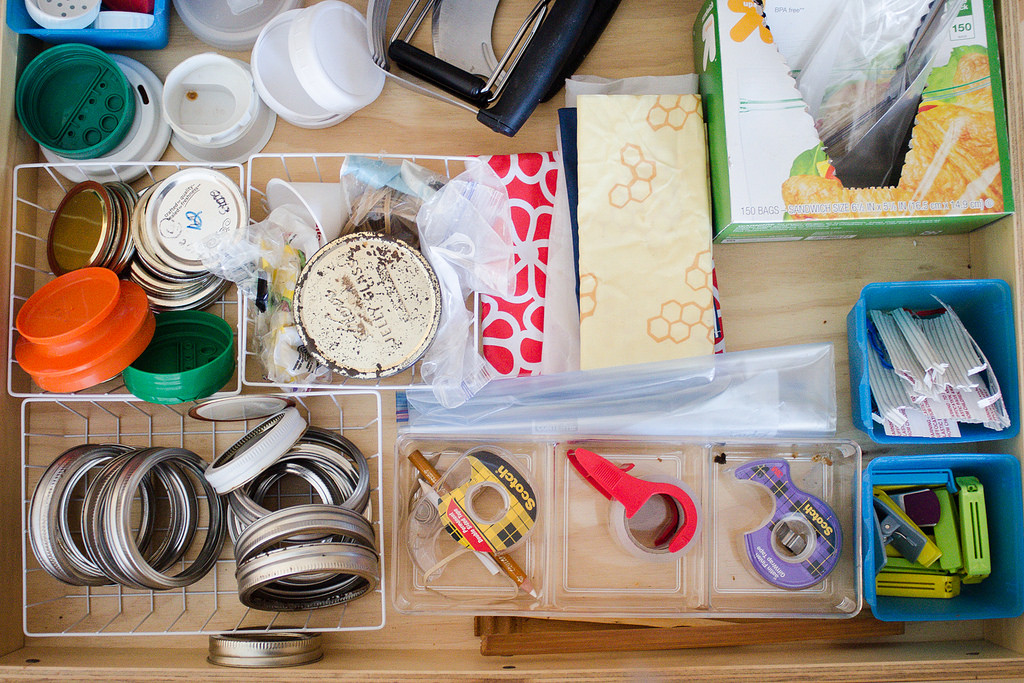 I know, I know, this drawer could still use some help. But after purchasing a few little boxes from the dollar store, I've been able to keep this drawer LESS chaotic.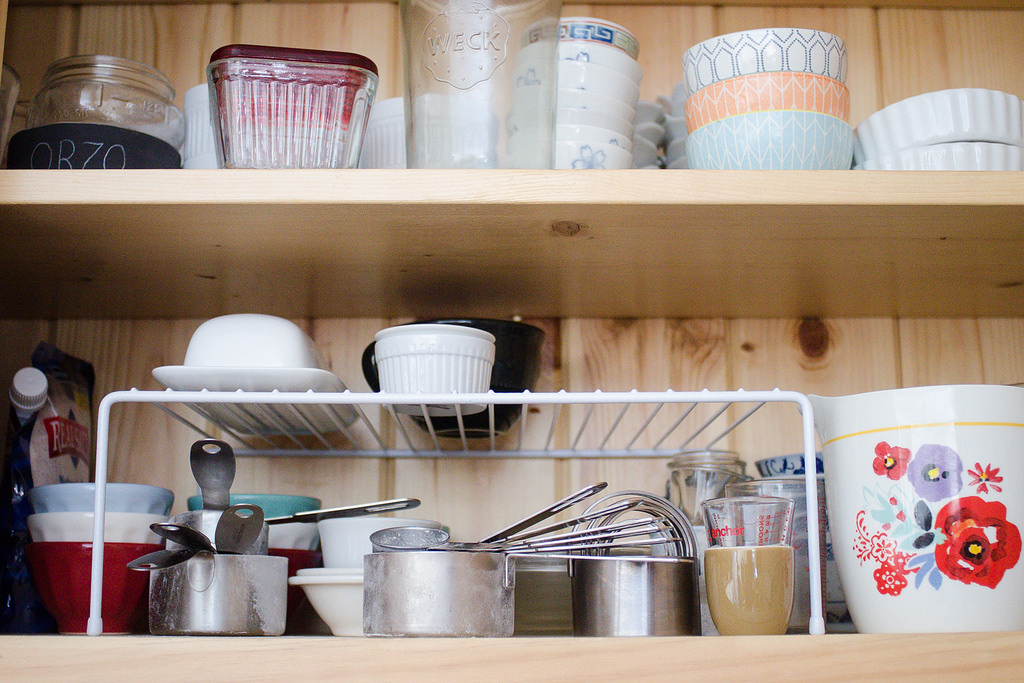 I also got these wire racks from Walmart (
similar
) to save space in the cupboard.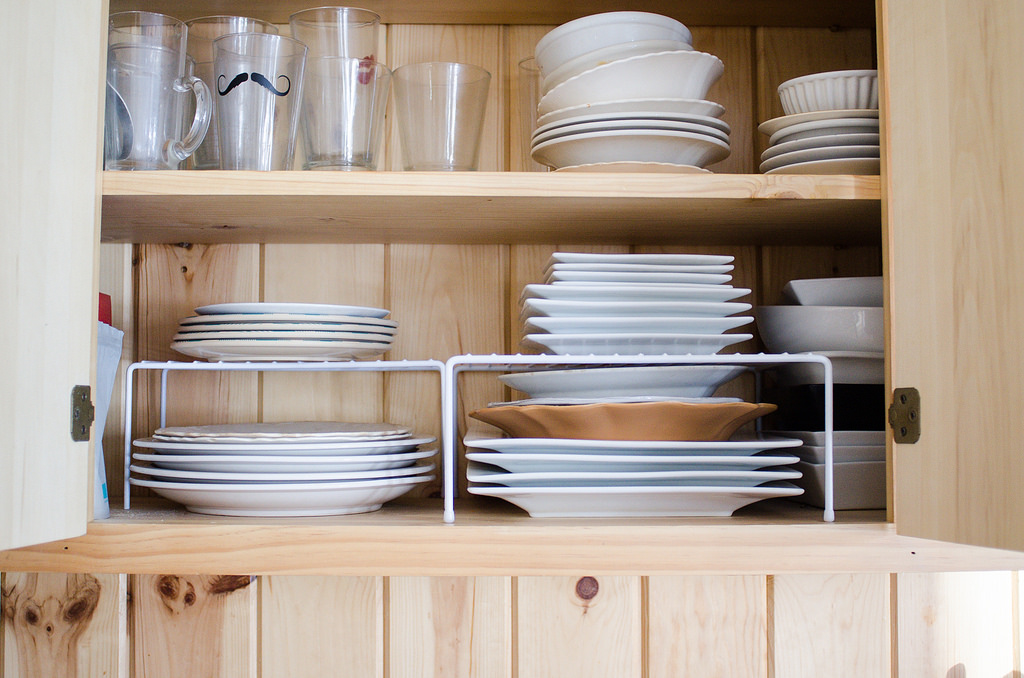 They're great for storing plates.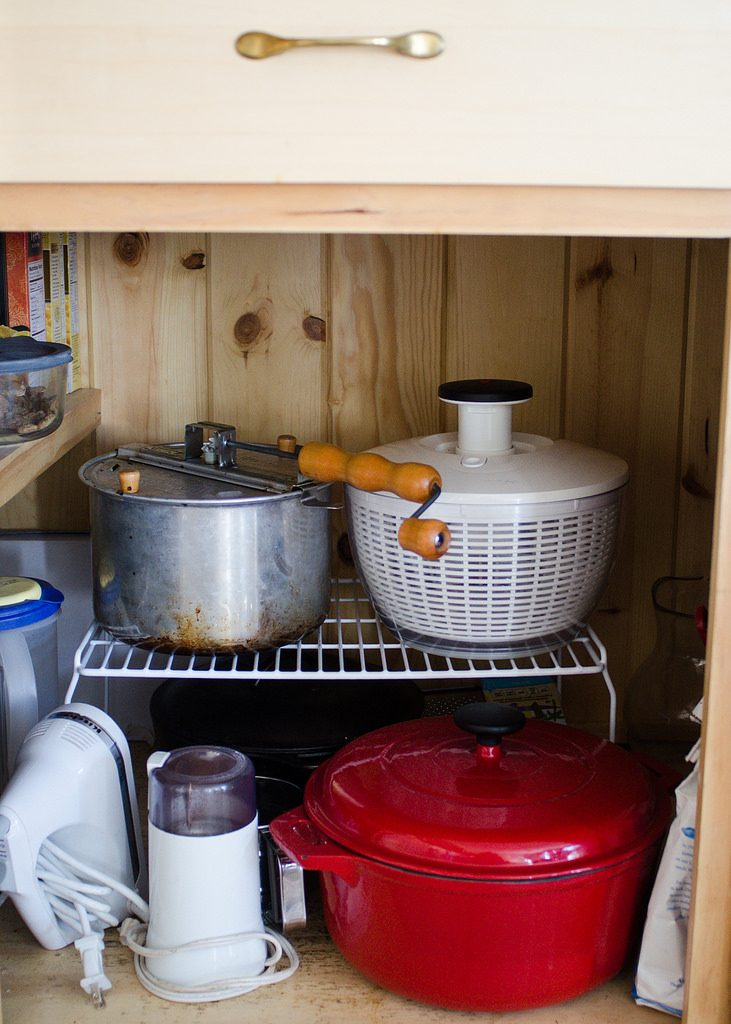 Reuben recently picked up this larger rack for bigger items. LOVE it.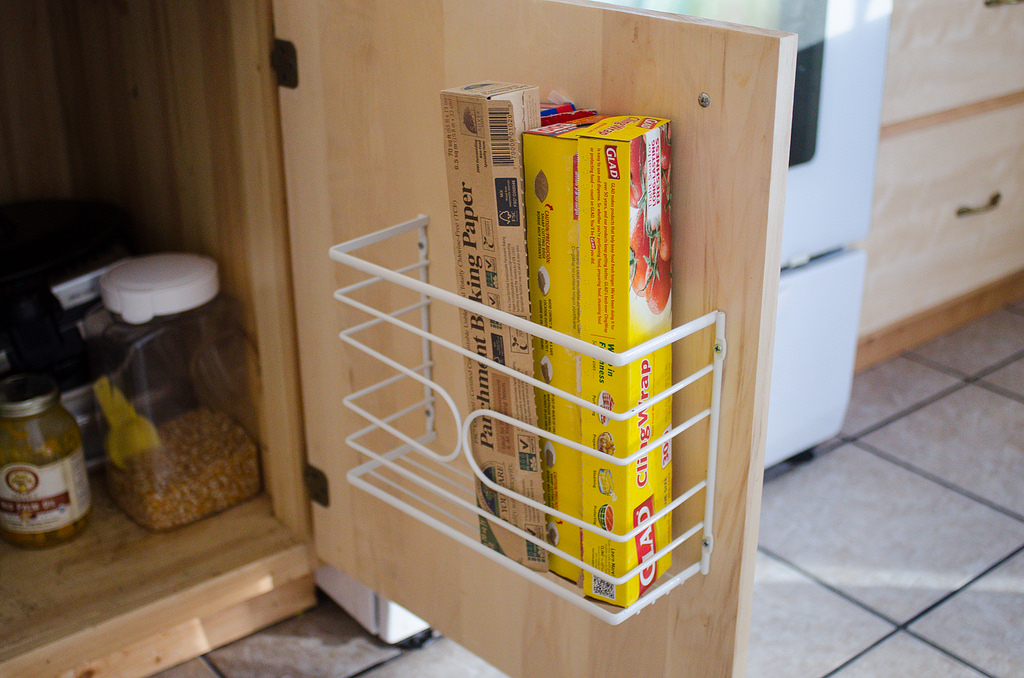 I was getting really tired of trying to store my plastic wrap/parchment paper/wax paper in a drawer, so I bought
this holder on Amazon
. Loving it so far!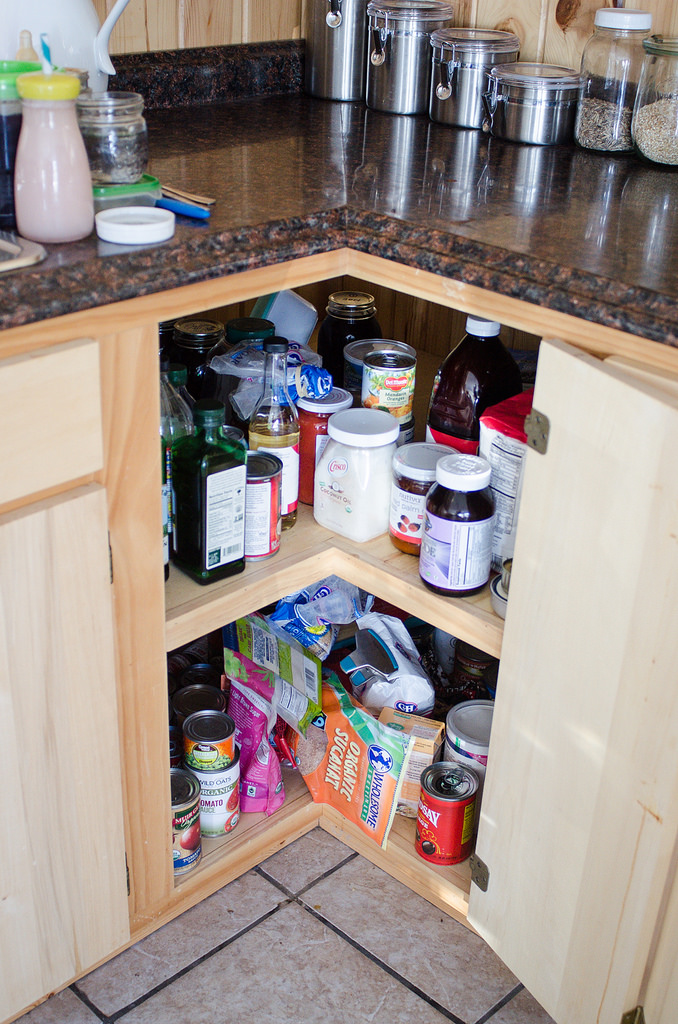 And now for some areas that could still use work…like this corner cabinet. Ugh.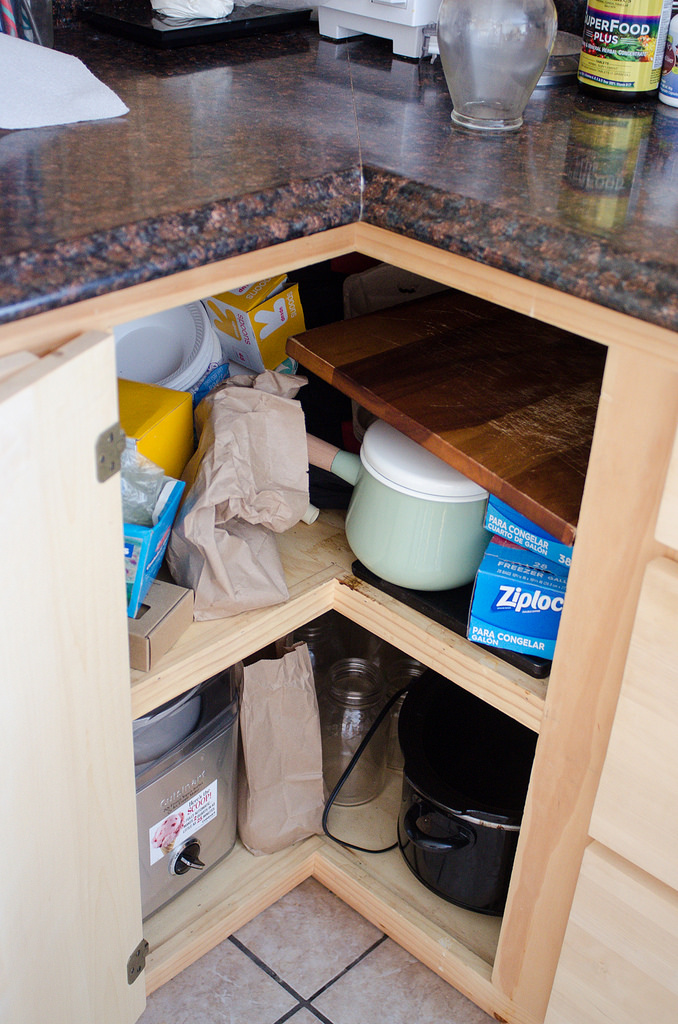 And my OTHER corner cabinet. Avert your eyes!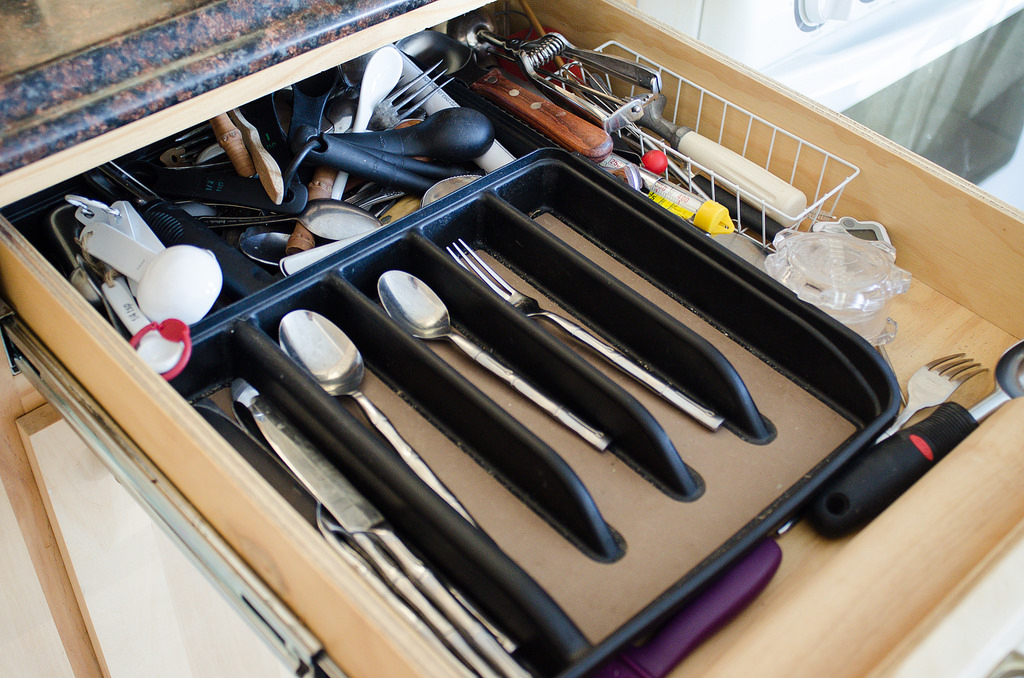 And my silverware drawer – ew! It makes me crazy just looking at it.
Do you guys have any tips for organizing corner cabinets and/or silverware drawers? I really need to tackle them…