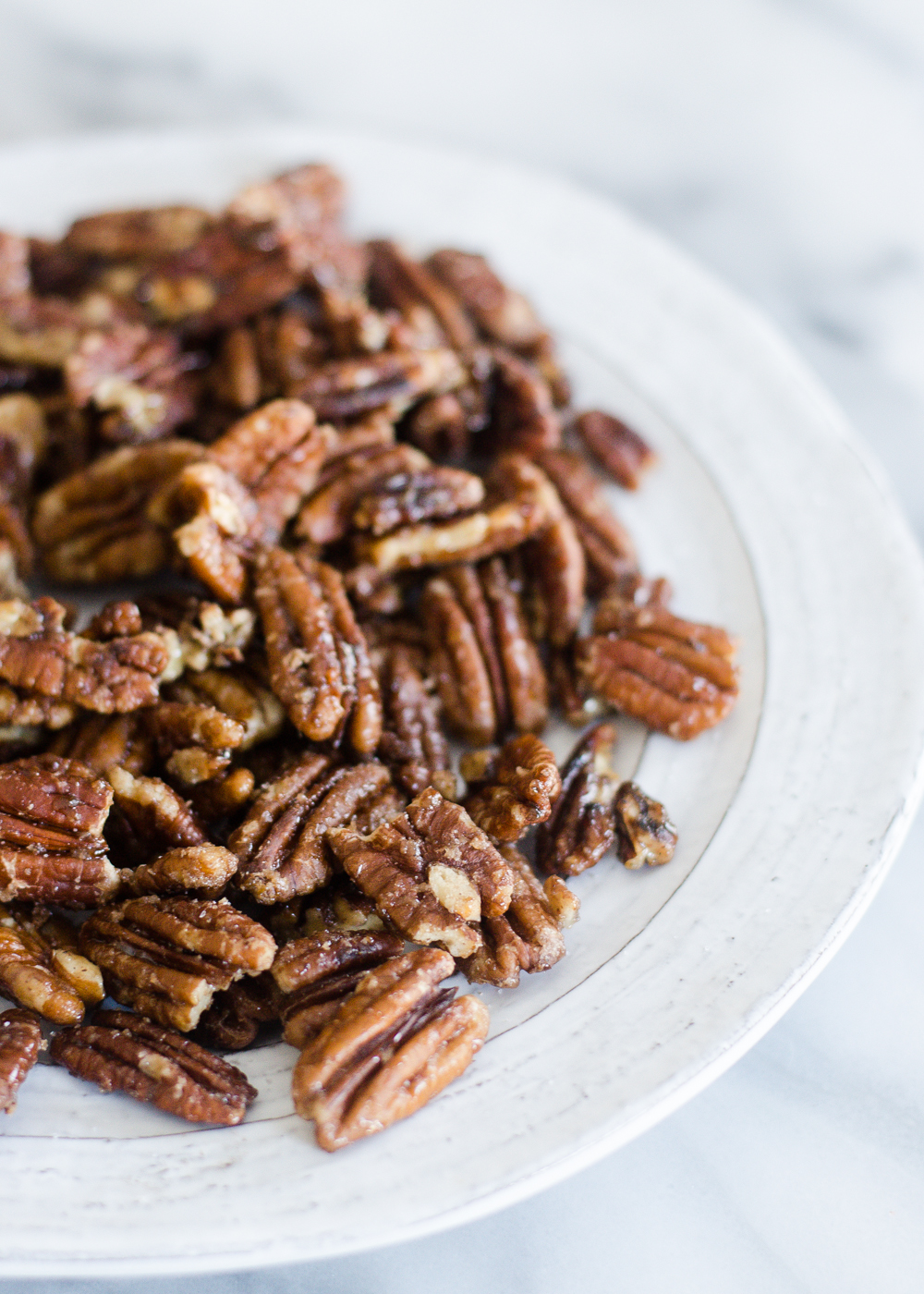 Some of my favorite snacks are a combo of sweet and salty. You don't have to choose between the two. And because your palate doesn't get overwhelmed by either flavor, you can eat more at a time. Which could be a bad thing, I guess…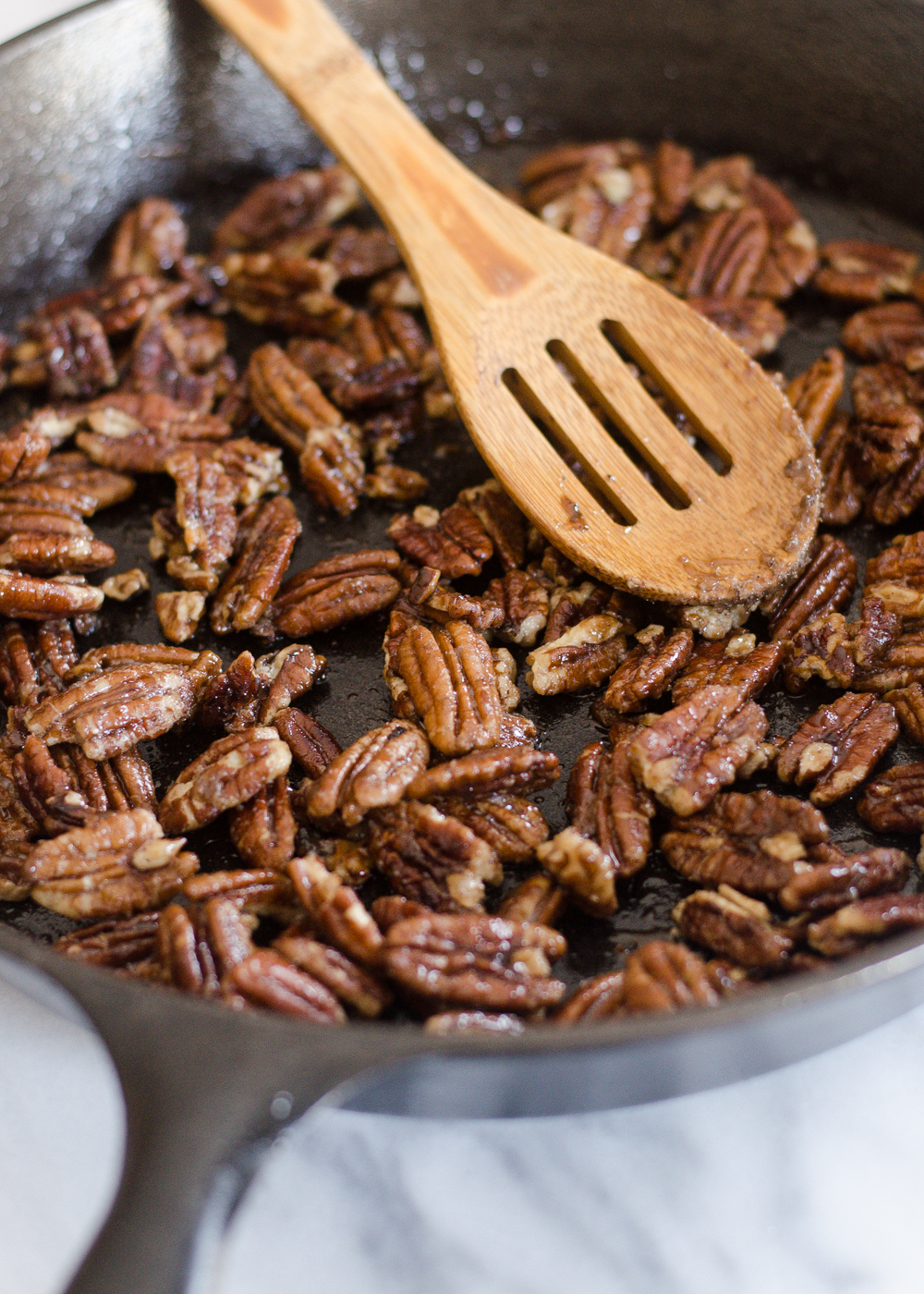 Candied pecans are ridiculously easy to make on the stove. All you need to do is get your pecans a bit toasty, add butter and maple syrup, and wham: you've got candied pecans.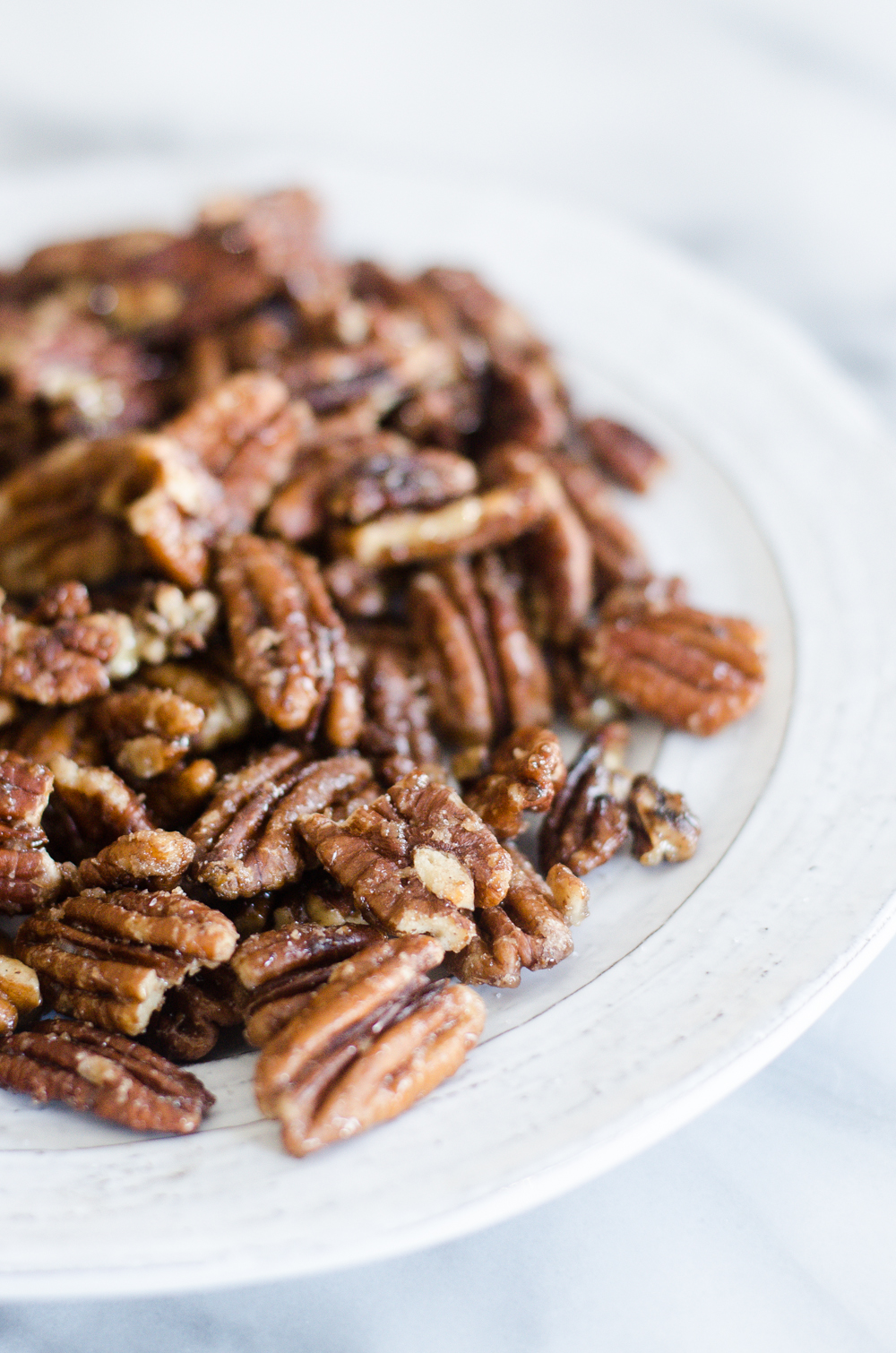 These are wonderful for just popping into your mouth. Or you can add them to a salad to make it more fancy. Or top a cake or brownies with them. Or eat with vanilla ice cream. Mmhmm.
Maple Candied Pecans
recipe by Erica Kastner | makes 2 cups |
PRINT
Ingredients:
2 cups pecan halves (can use pieces as well)
1 tablespoon salted butter
2 tablespoons pure maple syrup
salt to taste
Directions:
Preheat a 12-inch cast iron skillet over medium heat (if you don't have a 12-inch skillet, you can make half a batch and cook in a smaller skillet). Add the pecans and cook until they begin to get toasty, about 5 minutes, stirring frequently to ensure even toasting.
Add the butter and allow to melt. Stir to coat the pecans. Add the maple syrup, stir, and turn the heat down to medium-low. Cook until caramelized, about 3 minutes. Season to taste with salt.
Remove pecans to a plate to cool. They will crisp up as they cool. Taste and add more salt if necessary.
Store in an air-tight container for a few days, or longer in the refrigerator or freezer.