This homemade chocolate pudding recipe is easy to make, and SO much better than those packets of instant pudding you can buy.
Pudding is just one of those things that's best when homemade. In fact, I can't stand store-bought pudding. Even when I was a little girl, those pudding cups that come in plastic containers were repulsive to me.
And pudding is so easy to make from scratch, there's hardly any excuse to do otherwise. All that's required is to mix the ingredients together and boil. The most annoying part is stirring the pudding so it doesn't scorch. But if you're particularly lazy (like me), you can just stir it frequently (or occasionally) if you don't mind the pudding getting extra cooked on the bottom.
You may remember waaaay back in November of 2010 when I first posted this recipe. It's been nearly three years and this is still my favorite recipe.
Make some tonight. Serve it hot like fudge sauce over ice cream. Or wait for it to cool (if you're that patient) and serve it with whipped cream. Any way you eat it, it's good.
Is there any store-bought food that's better than homemade?
P.S. Here is another delicious homemade pudding recipe: Pumpkin Pie Pudding!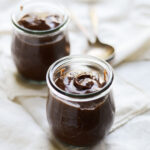 Homemade Chocolate Pudding
Homemade chocolate pudding tastes SO much better than store-bought, and it's easy to make as well!
Ingredients
2

tablespoons

cornstarch

1/8

teaspoon

just a pinch salt

1/3

cup

cocoa powder

1/2

cup

maple syrup or sweetener of choice

2

large egg yolks

lightly beaten

2

cups

milk

2

tablespoons

butter

2

teaspoons

vanilla extract
Instructions
1) In a medium saucepan, whisk together the cornstarch, salt, cocoa powder, and maple syrup until smooth. In a medium bowl, whisk together the milk and egg yolks.

2) Slowly whisk the milk & yolks into the mixture in the pan. Set the heat to medium and cook, stirring constantly, until the mixture thickens and comes to a boil. Boil and stir for 1 minute.

3) Remove from heat and stir in the butter & vanilla. Serve warm (over ice cream) or chilled (with whipped cream).
Recipe Notes
Adapted from Betty Crocker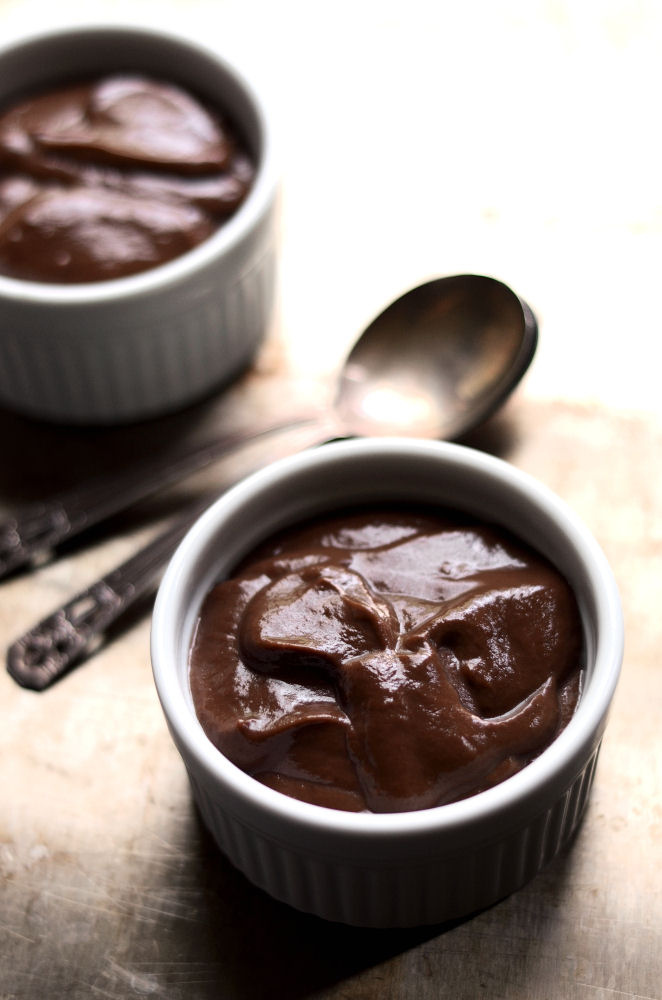 NOTE: Some links are affiliate. All opinions are my own. If you click on a link and make a purchase, I will make a small commission. This has zero impact on the price you pay, and it helps keep Buttered Side Up running. Thank you so much!