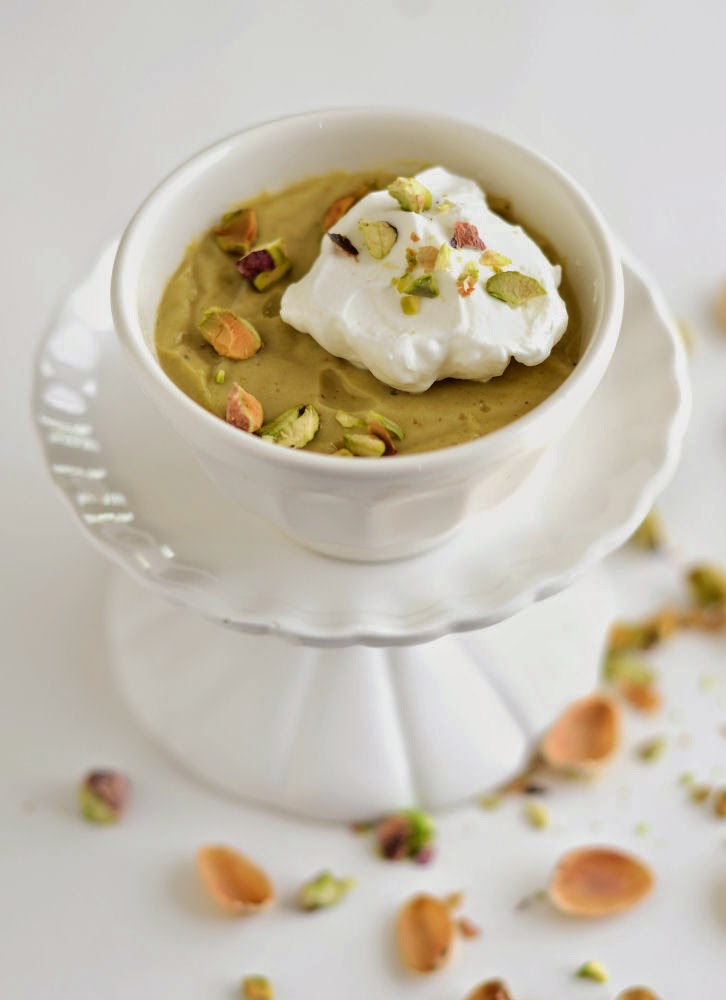 When I was a little girl, I always requested my favorite dessert for my birthday, or any other special occasion: Striped Delight (shortbread crust, a cream cheese + whipped cream layer and pistachio pudding on top). I still remember being horrified when, for my birthday (probably my fifth or sixth), there was no pistachio pudding in the house so lemon pudding was substituted. I was crushed.
A while back, I spied a recipe for homemade pistachio pudding on Joy the Baker's blog. I knew it needed to happen in my kitchen someday, but I only worked up the gumption to make it a few days ago.
The results? A creamy pudding with wonderful depth of flavor. Does it replace the fakey instant pudding I grew up with? No, it tastes nothing like that. Is that a bad thing? No. I'll probably eat more instant pistachio pudding before I die, but this recipe is a lovely, more natural alternative.
Recipe Notes:
Reuben and I agreed that, while very tasty, this pudding was a bit too sweet. Next time I'll be cutting out a bit of the sugar.
You can definitely use a natural sweetener (which is probably what I'll do next time) if you wish. I used granulated because I wanted the pudding to be a pretty color for photos.