Yogurt panna cotta is a healthy, no-bake dessert that's perfect for hot summer days!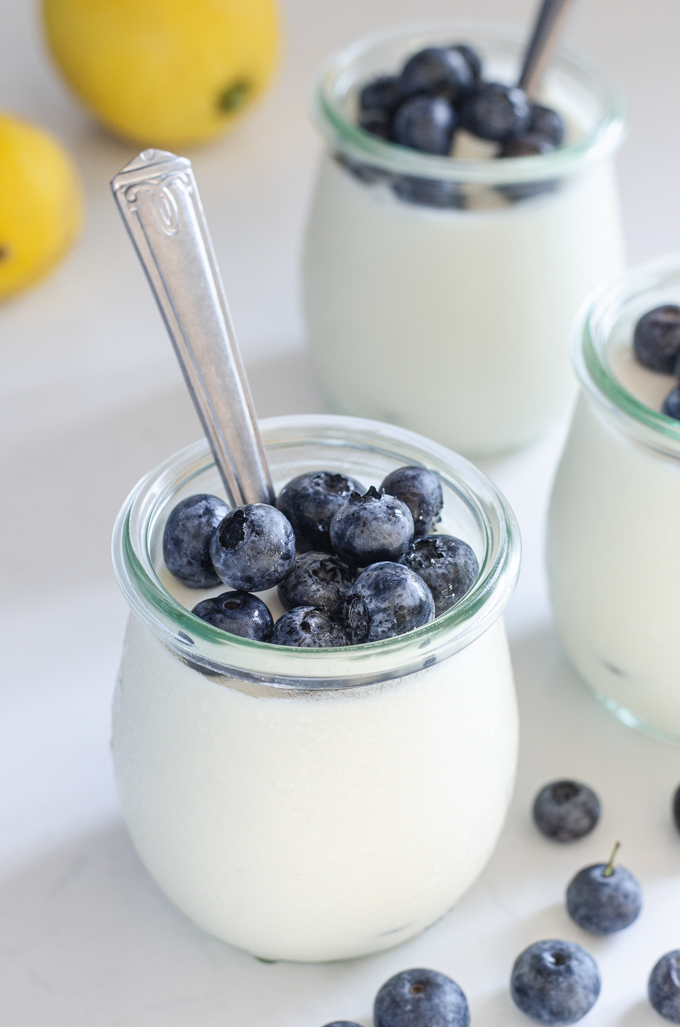 Have you ever had the pleasure of eating panna cotta? The texture is better experienced than described, but here goes. It's similar to pudding, but smoother.
In fact, it's kind of like a cross between jello and pudding. In a very good way.
Today I'm going to share my recipe for Yogurt Panna Cotta. The yogurt adds just a hint of tang, plus the benefits of good-for-you probiotics!
Let me show you how to make it…
Ingredients for Yogurt Panna Cotta: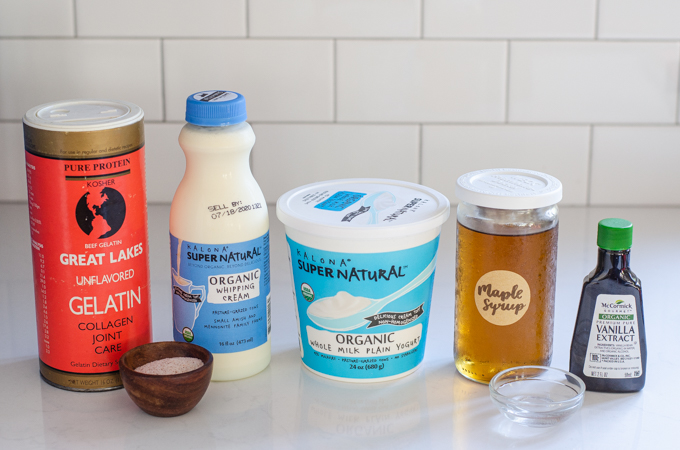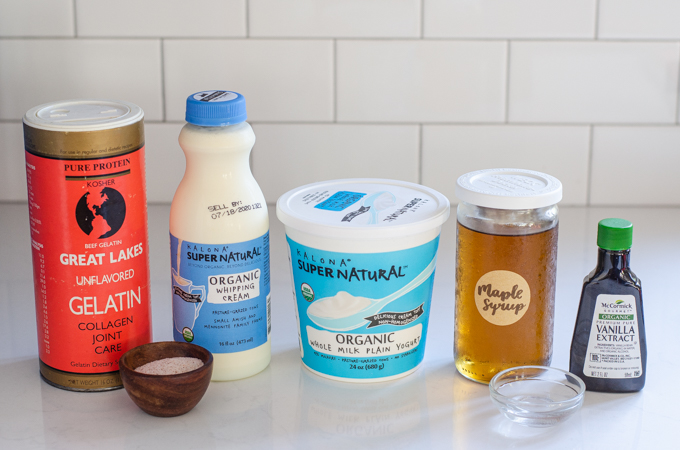 Here's everything you'll need: gelatin, unrefined salt, whipping cream, yogurt, maple syrup, water, and vanilla extract.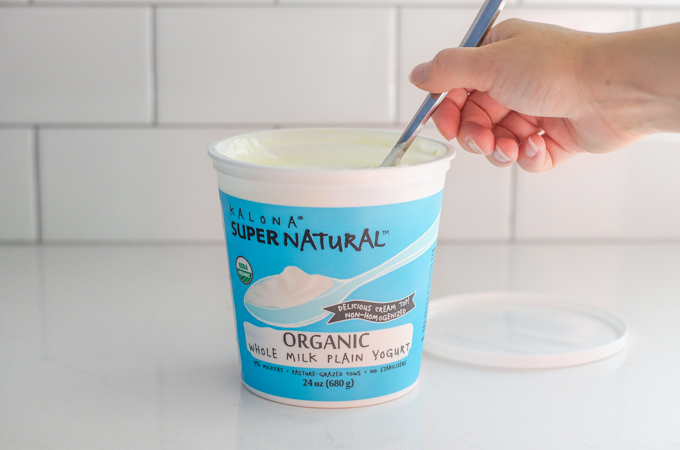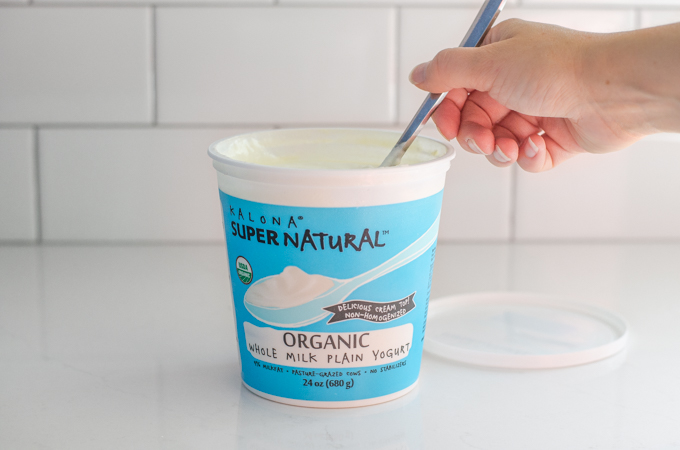 Let's pause a moment and chat about yogurt.
I love feeding my family Kalona SuperNatural whole milk yogurt because of all the benefits. Not only does it contain 4 different strains of active probiotics, it's also certified organic and grass-fed. And unlike a lot of other "natural" yogurts, Kalona SuperNatural is non-homogenized, so it has cream on top! Just stir it in before using!
How to Make Yogurt Panna Cotta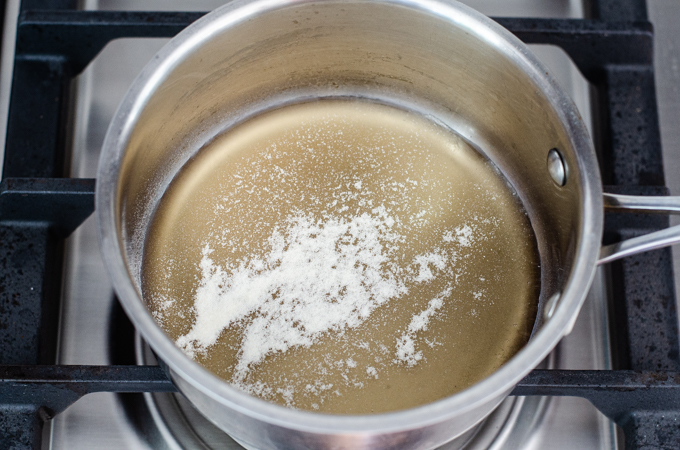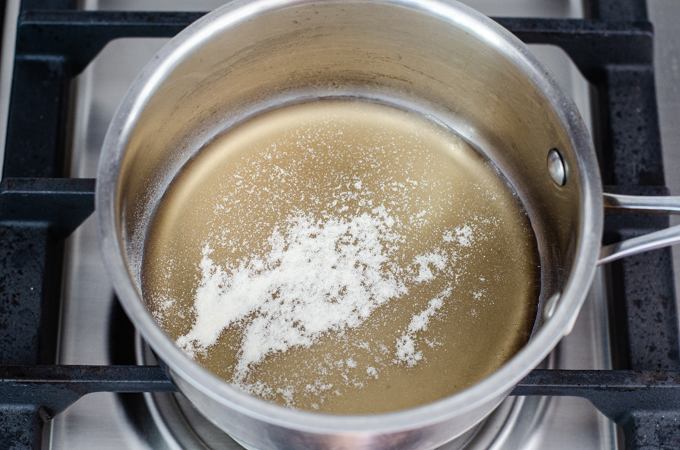 Boiling the Gelatin
Place the maple syrup in a small saucepan and sprinkle the gelatin on top. Whisk it in.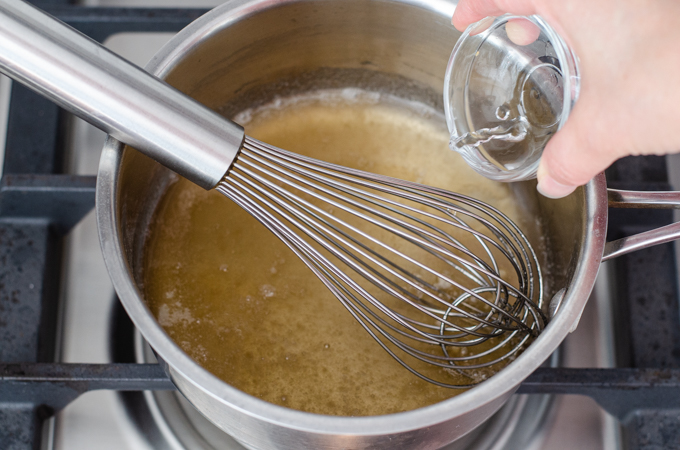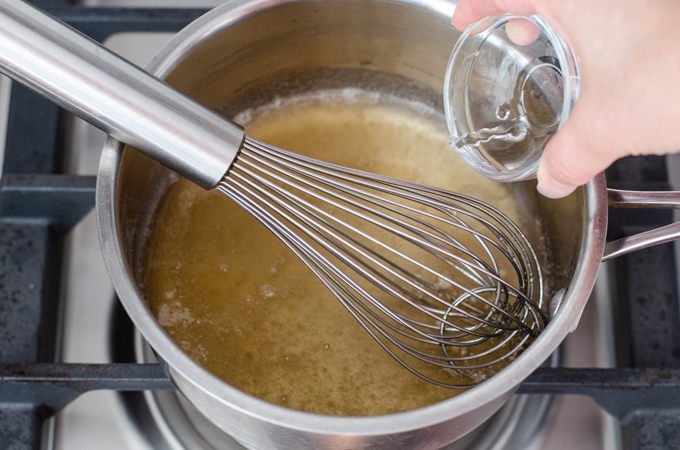 Add the water and whisk again. Let it sit for 5 minutes.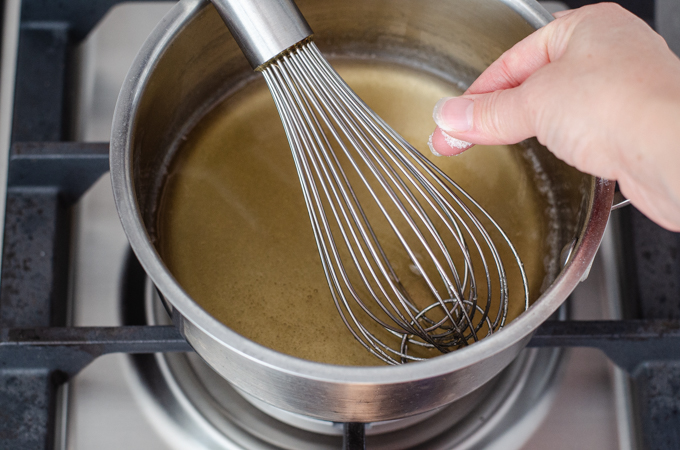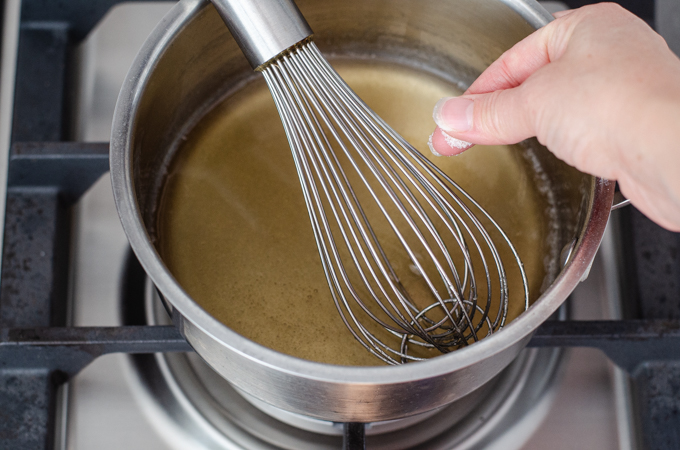 Whisk in a pinch of unrefined salt.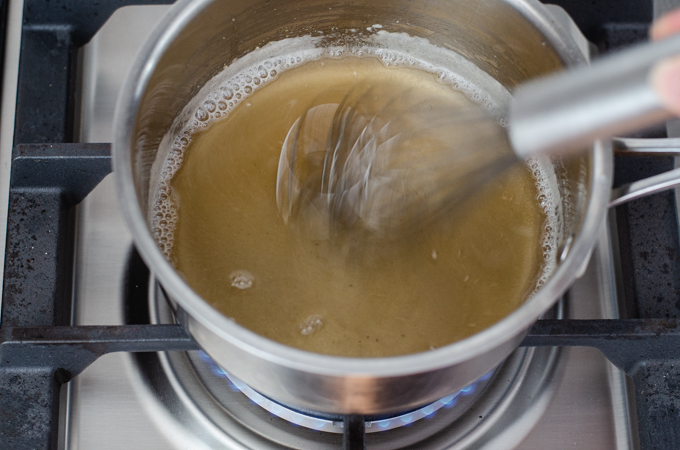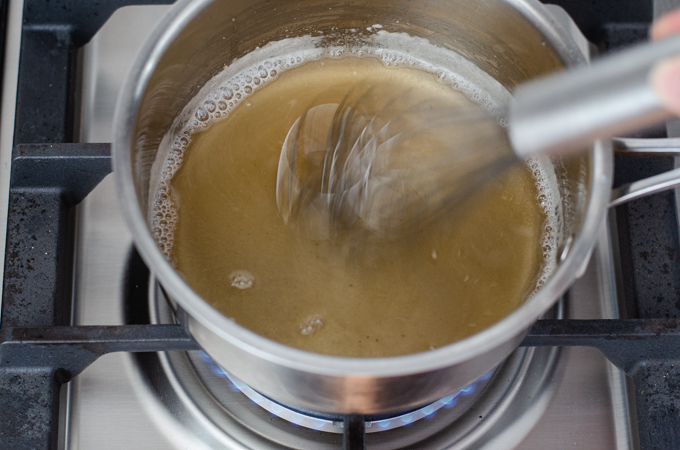 Heat the mixture to boiling, whisking constantly. You may find the the mixture bubbles up as it boils.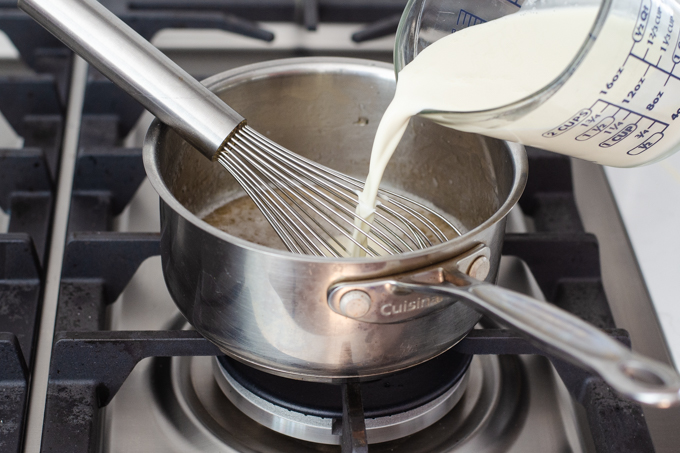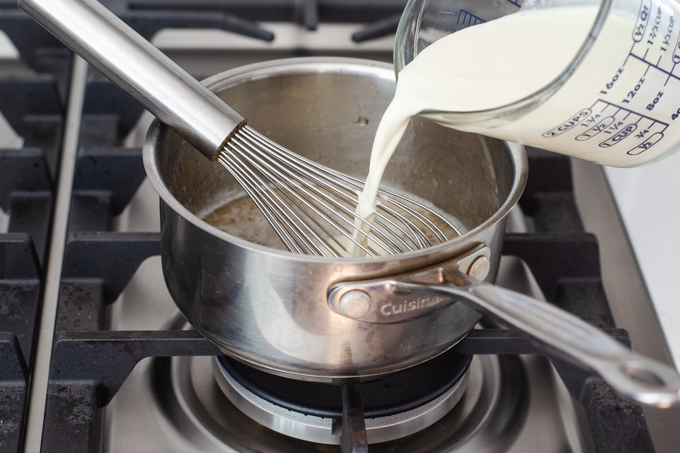 Whisking in the Cream and Yogurt
Remove from heat and whisk in the cream.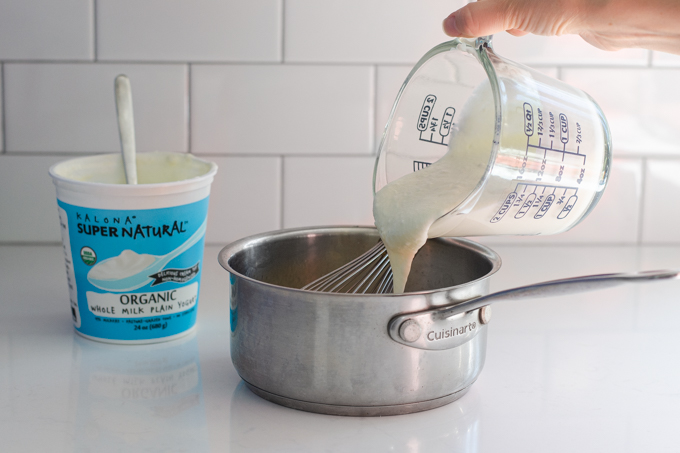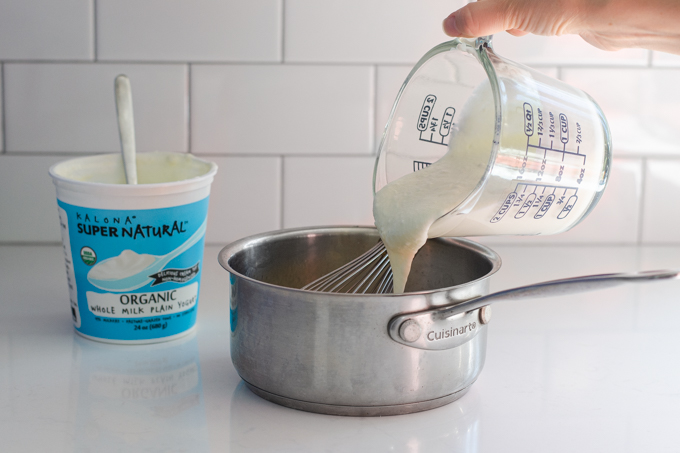 If you want to preserve the good probiotics in the yogurt, make sure to cool the mixture to at least 105 degrees F before whisking in the yogurt.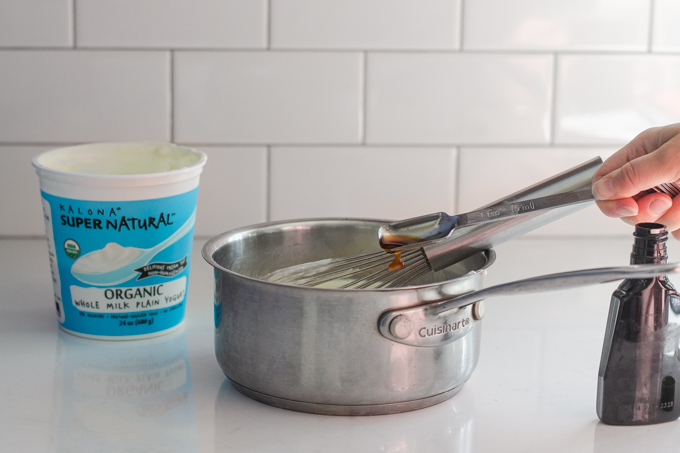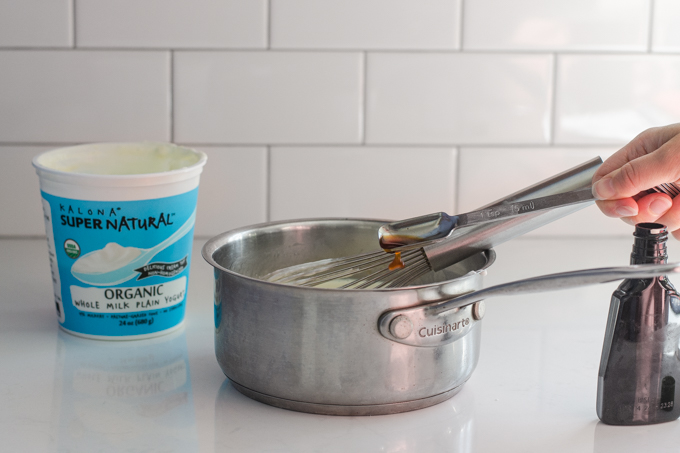 Finally, whisk in the vanilla extract.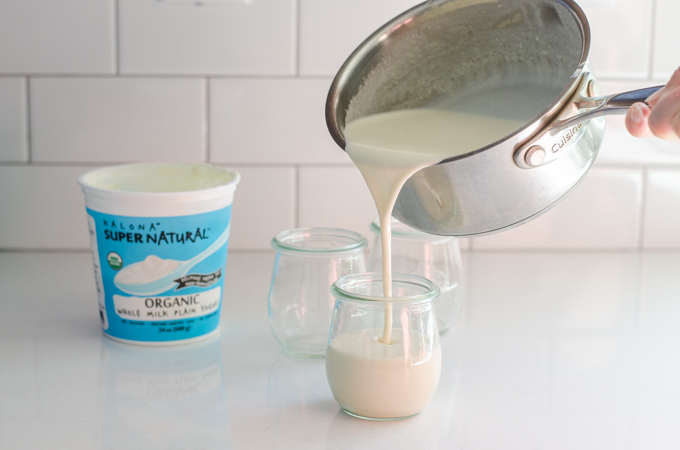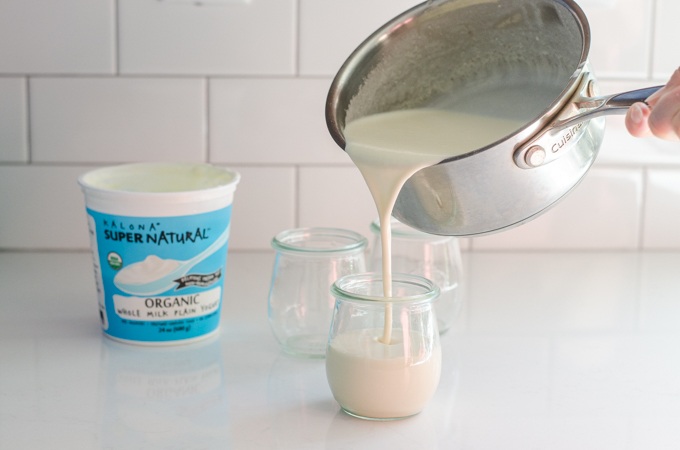 Pouring and Chilling
Pour the yogurt panna cotta mixture into individual serving jars.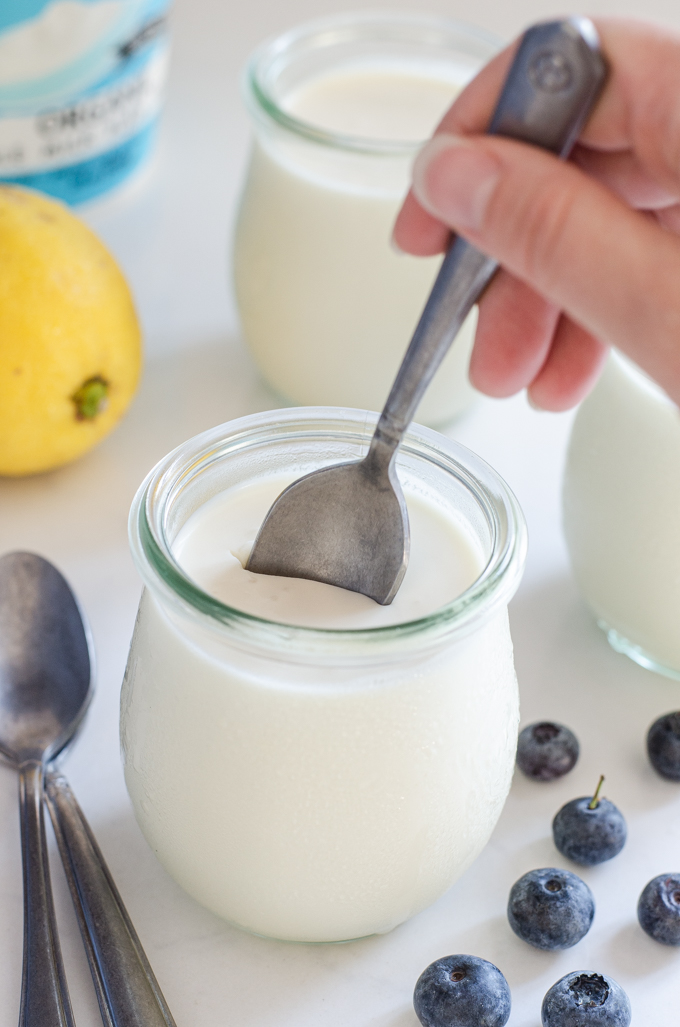 Cover and place in the refrigerator to set. It should take about 3-4 hours.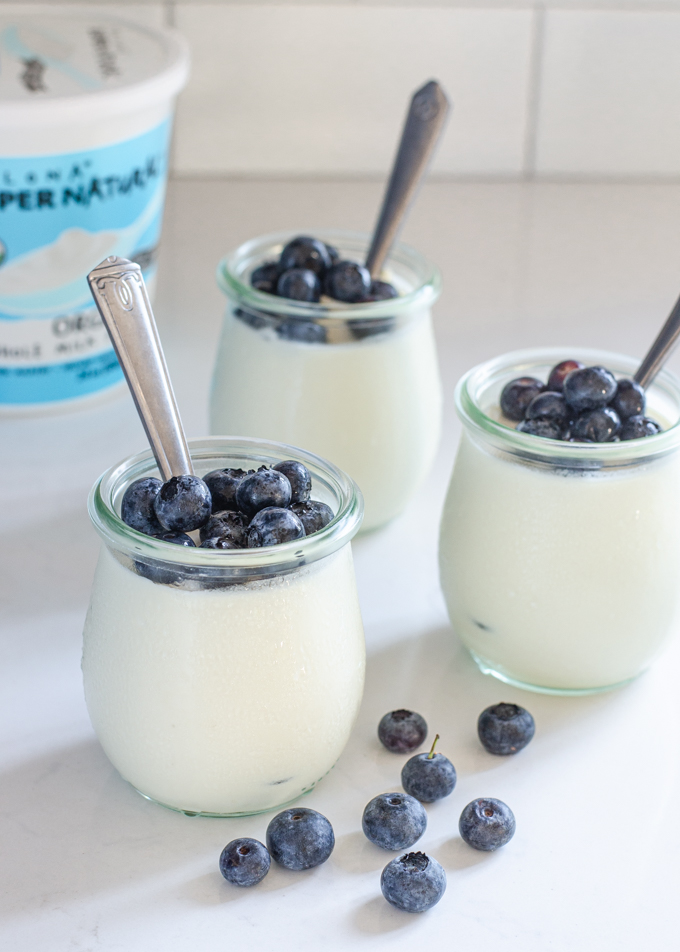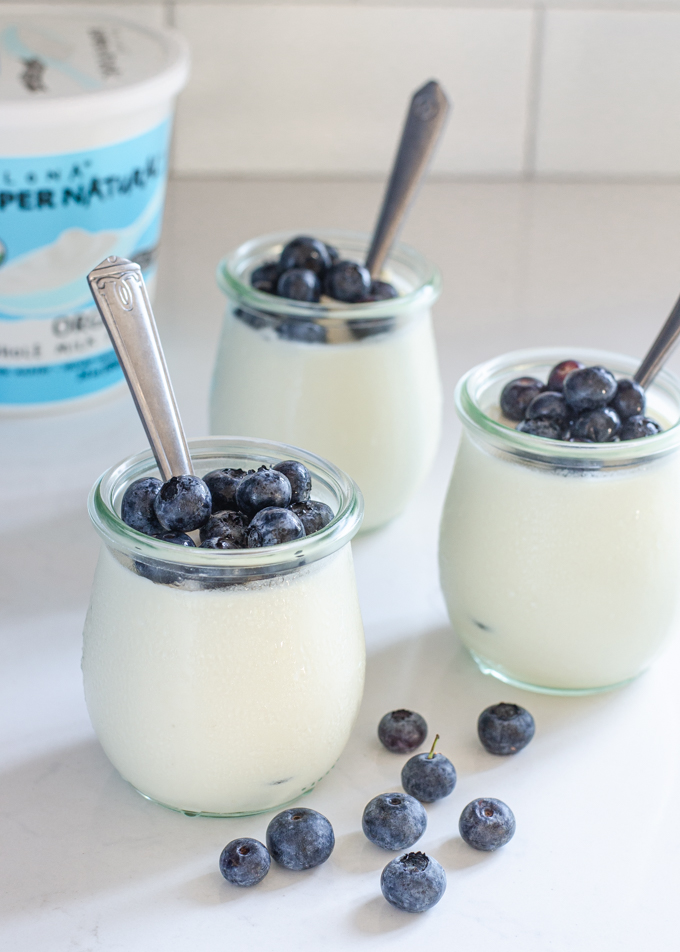 NOTES:
You can adjust the sweetness level by adding or subtracting up to 2 tablespoons of maple syrup.
These could totally be a breakfast option, especially if you go for the lower amount of maple syrup.
You can mix up the flavor combinations by substituting almond extract for the vanilla, or adding the zest of a lemon. See recipe notes for instructions.
Serve this yogurt panna cotta plain or with fresh fruit. Berries are really easy, but peaches or nectarines would be lovely as well.
Many thanks to Kalona SuperNatural for sponsoring this post!
More No-Bake Dessert Recipes: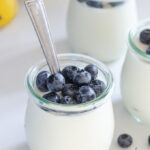 Yogurt Panna Cotta
This healthy dessert is made with grass-fed yogurt!
Total Time
4
hours
15
minutes
Ingredients
6

tbsp

pure maple syrup

(see note)

2 1/2

tsp

gelatin

2

tbsp

water

(see note)

1

pinch

unrefined sea salt

1

cup

Kalona SuperNatural whipping cream

1 1/2

cups

Kalona SuperNatural whole milk cream top yogurt

2

tsp

pure vanilla extract

(see note)
Instructions
Place the maple syrup in a small saucepan. Sprinkle the gelatin on top and whisk. Whisk in the water. Let sit for 5 minutes. Whisk in the salt.

Bring to a boil over medium-low heat. The mixture may bubble up as it comes to a boil. Remove from heat and stir in cream. Cool to at least 105°F. Whisk in the yogurt and vanilla.

Pour the mixture into 4 small jars. Cover and chill in the refrigerator until set, about 3-4 hours.

Can be served plain, or with fresh fruit.
Recipe Notes
If you prefer a sweeter panna cotta, you can increase the maple syrup to 1/2 cup. Or, if you want it mildly sweet, you can decrease it to 1/4 cup.
For a softer set panna cotta, increase the water to 1/4 cup.
You can use 1 teaspoon of almond extract in place of the vanilla extract if you prefer.
For a lemon flavor, grate the zest of one lemon in with the maple syrup mixture before bringing it to a boil. After you stir in the cream, strain the mixture before adding the yogurt. You can leave out the vanilla if you wish.