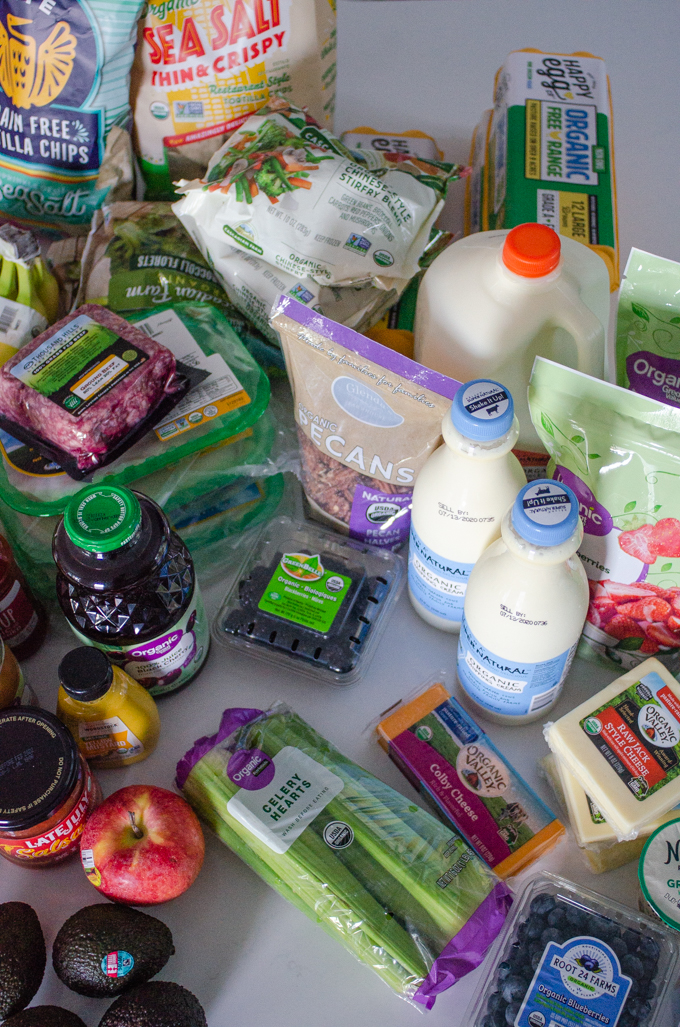 Hello from the new place!
We've been settling in and trying to find our new rhythm. The extra space has been absolutely wonderful, but we're still figuring out where everything goes. ?
It's been a while since I've done a grocery haul. So I thought that this week would be a good time to share one!
Here are the organic/natural groceries that I bought for a little over a week's worth of food: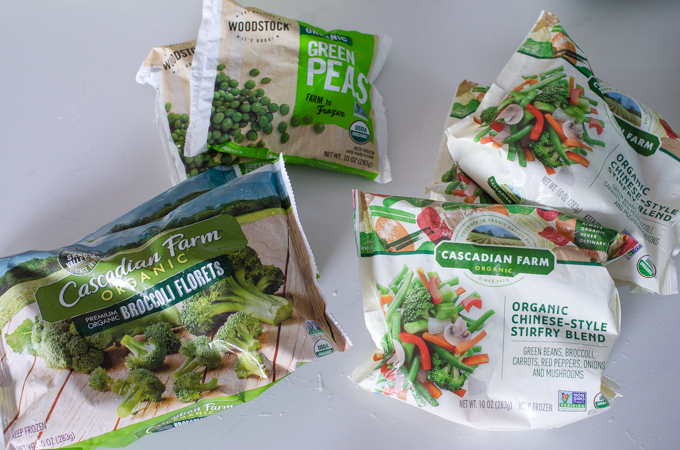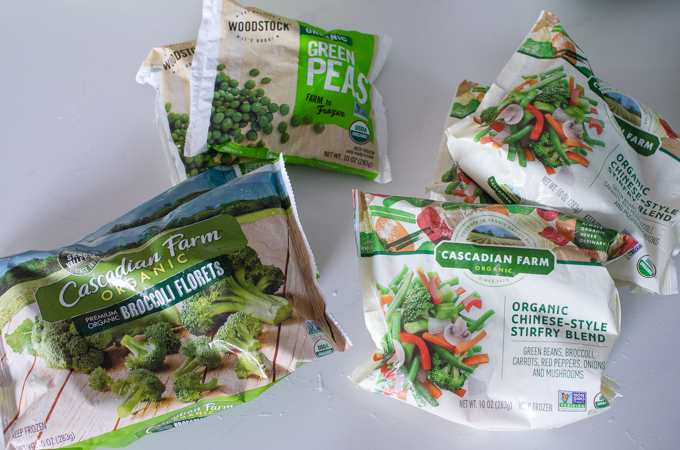 1 Frozen Fruit and Vegetables
I bought 2 bags of frozen peas, 2 bags of broccoli, and 3 bags of stirfry blend. I haven't tried this stirfry blend from Cascadian Farm before, but it looks good! It has green beans, broccoli, carrots, red peppers, onions, and mushrooms.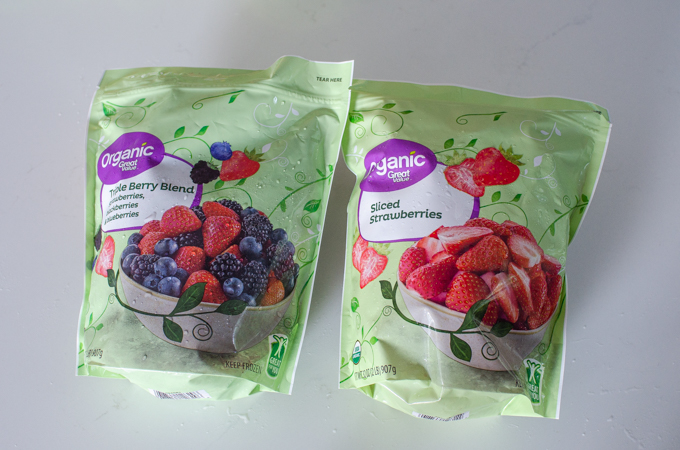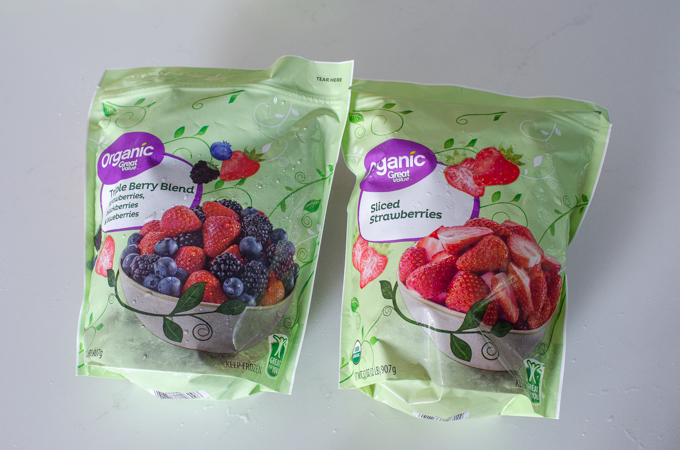 We have smoothies pretty often in the summer, so I stocked up on frozen fruit. It's really handy that Walmart carries organic frozen fruit, because it's a great price. I got a triple berry blend (strawberries, blueberries, and blackberries), plus a bag of sliced strawberries.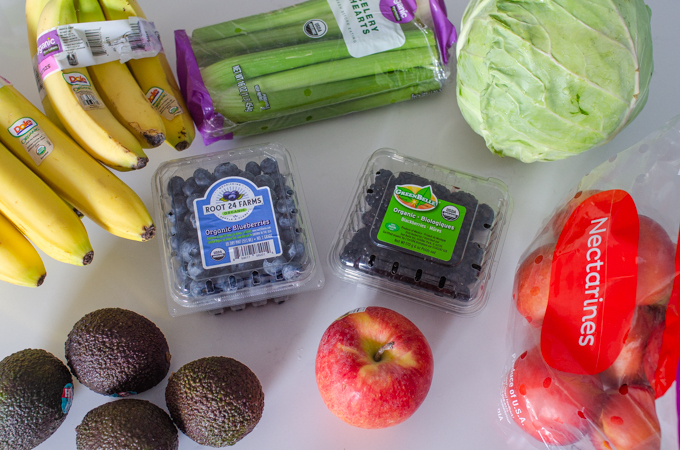 2 Fresh Fruit and Vegetables
I got 2 bunches of bananas to either freeze for smoothies or turn into banana bread, celery hears, a head of cabbage, some nectarines (so far the ones from Walmart have been good), an apple, some blackberries and blueberries, and 4 avocados.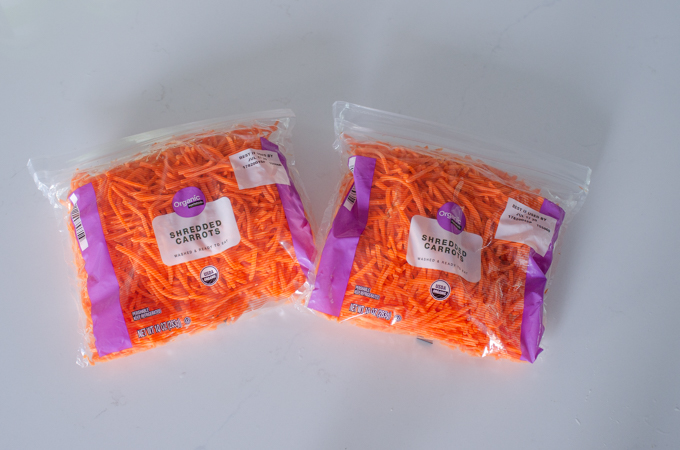 I also grabbed 2 bags of shredded organic carrots.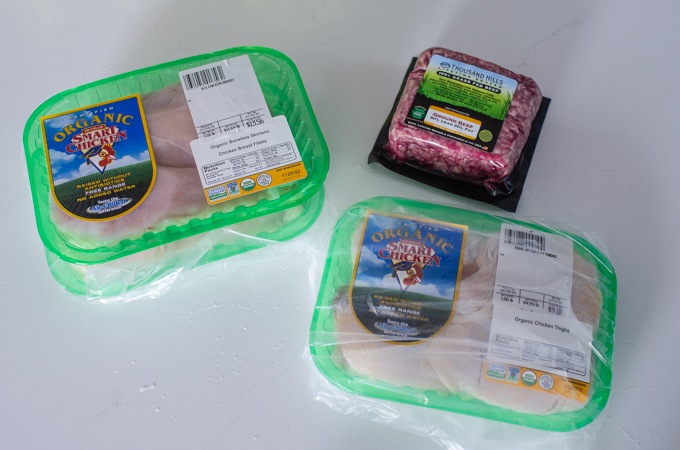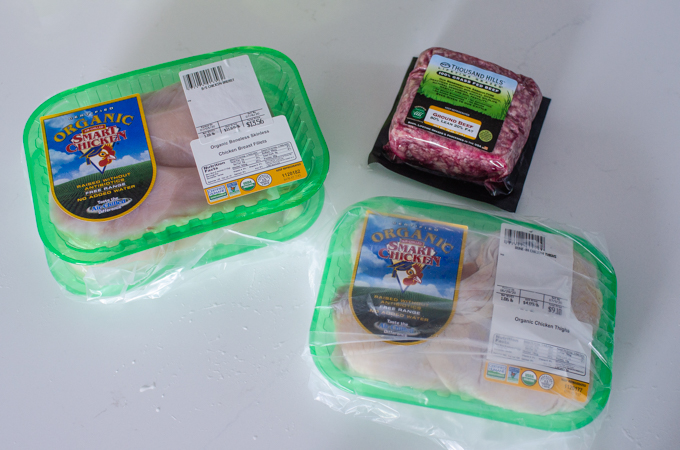 3 Meat
Meat is definitely where I tend to drop lots of $$$. Natural meat is just so expensive! I got 2 packs of organic boneless skinless chicken breasts, a pack of organic chicken thighs, and a pound of grass-fed ground beef.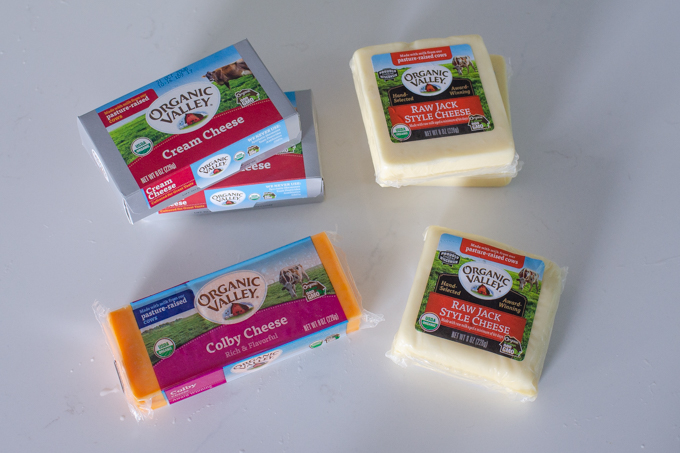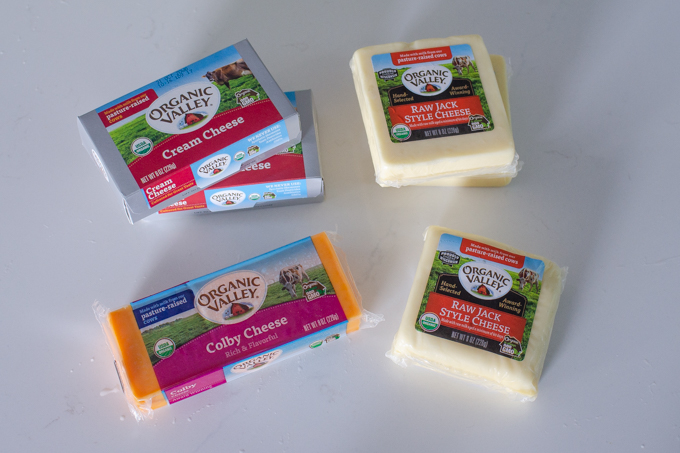 4 Dairy/Eggs
I grabbed 2 packages of Organic Valley cream cheese, 3 blocks of raw Jack style cheese, and a block of Colby cheese.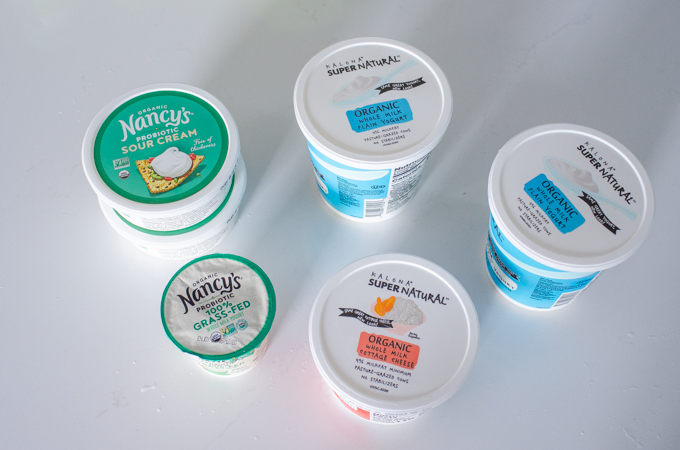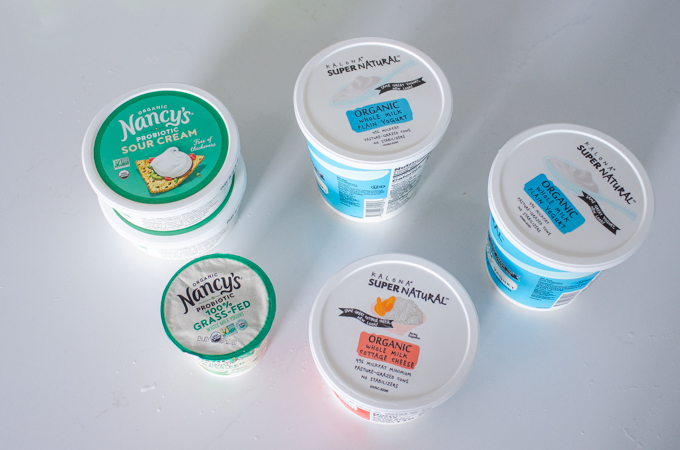 We go through a lot of yogurt these days – I should have bought more! I got 2 tubs of Kalona SuperNatural whole milk plain yogurt, whole milk cottage cheese, and an individual yogurt cup and 2 tubs of sour cream from Nancy's.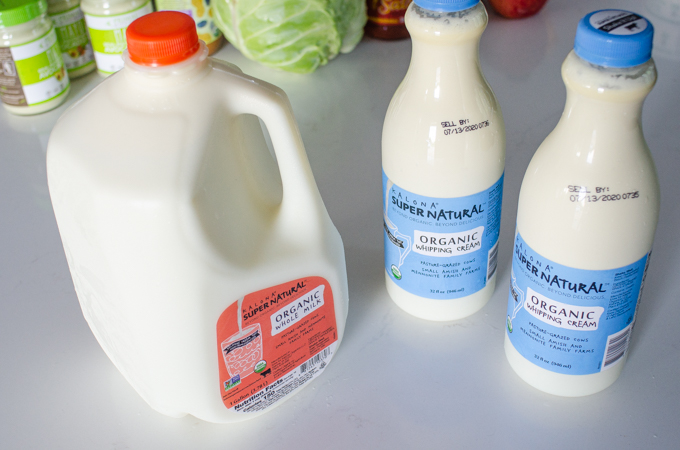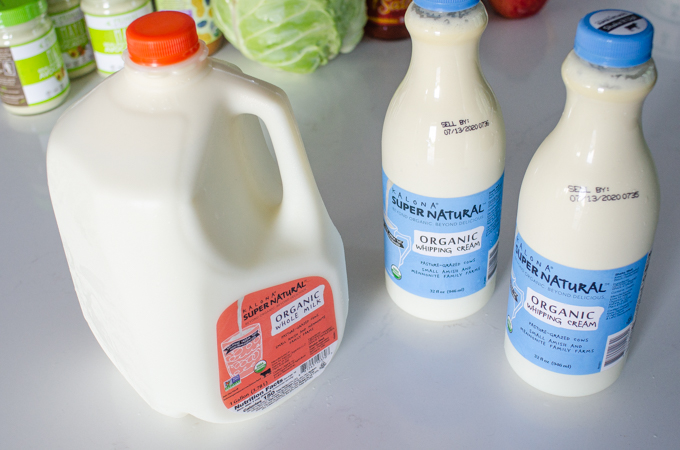 I also purchased a gallon of Kalona SuperNatural whole milk and 2 quarts of whipping cream.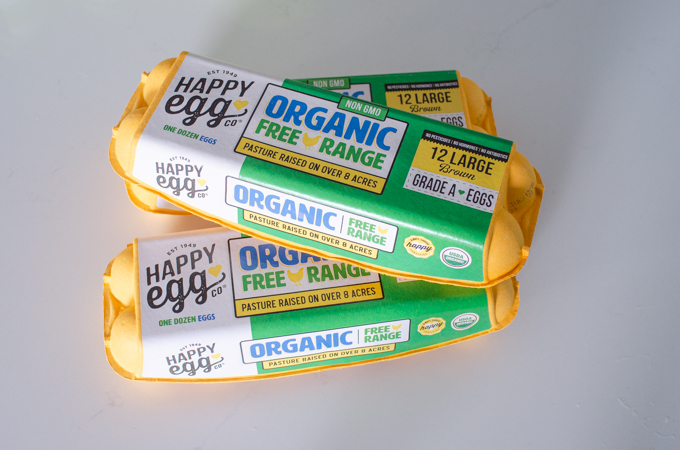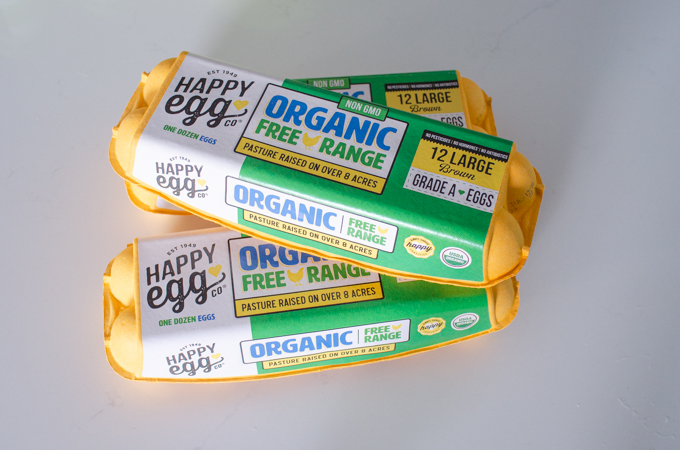 We've really been enjoying these organic pastured eggs from the Happy Egg Co. The yolks are nice and dark compared to conventional eggs!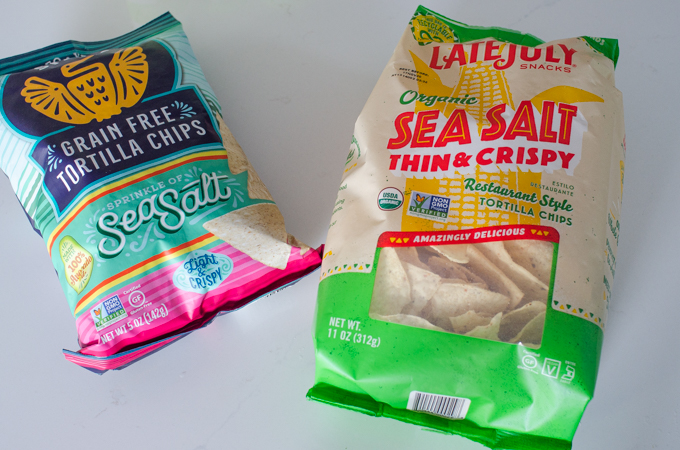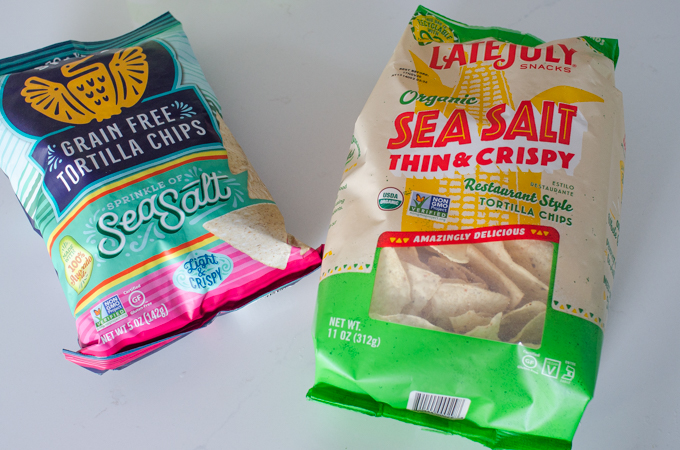 5 Snacks
I bought a bag of Siete sea salt tortilla chips, and a bag of corn chips from Late July.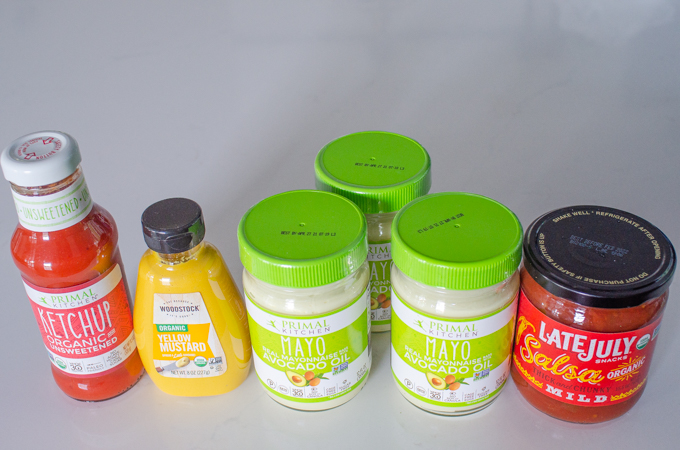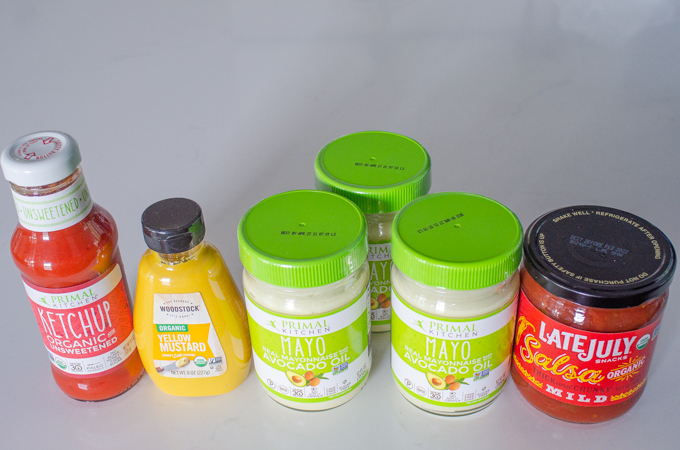 6 Pantry Items
Our health food store was having a sale on ketchup, mustard, and mayo, so I stocked up! I got a bottle of Primal Kitchen sugar free ketchup, Woodstock yellow mustard, 3 jars of Primal Kitchen avocado oil mayonnaise, and a jar of Late July mild salsa. I prefer medium, but with kids in the house I have to compromise. ?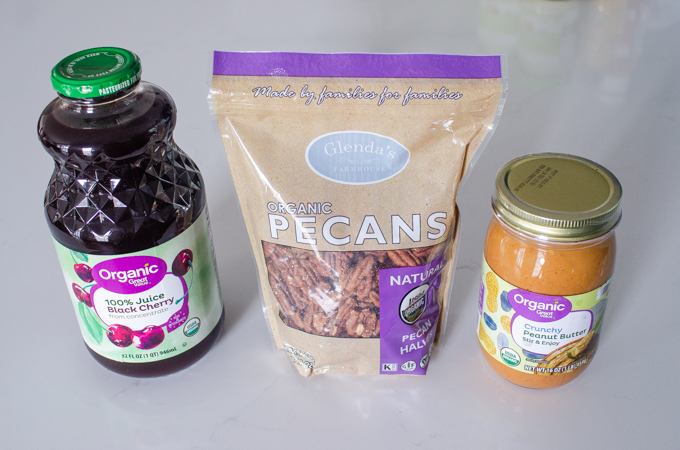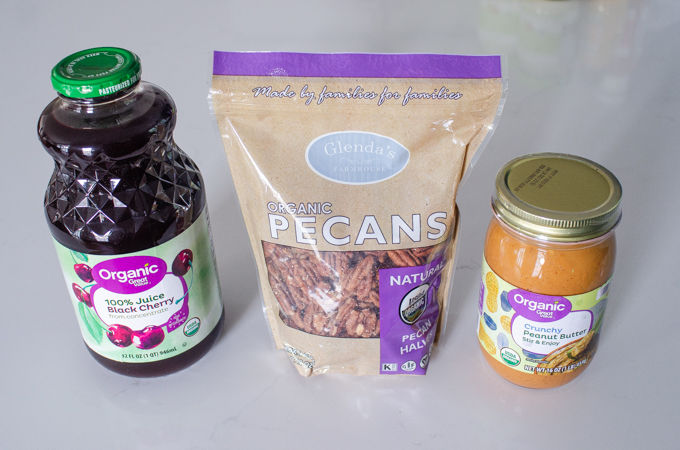 I also got a jar of organic black cherry juice, a bag of organic pecans, and a jar of organic peanut butter.
Here was my meal plan for these groceries:
So that's all the groceries I got last week!
xoxo
Erica