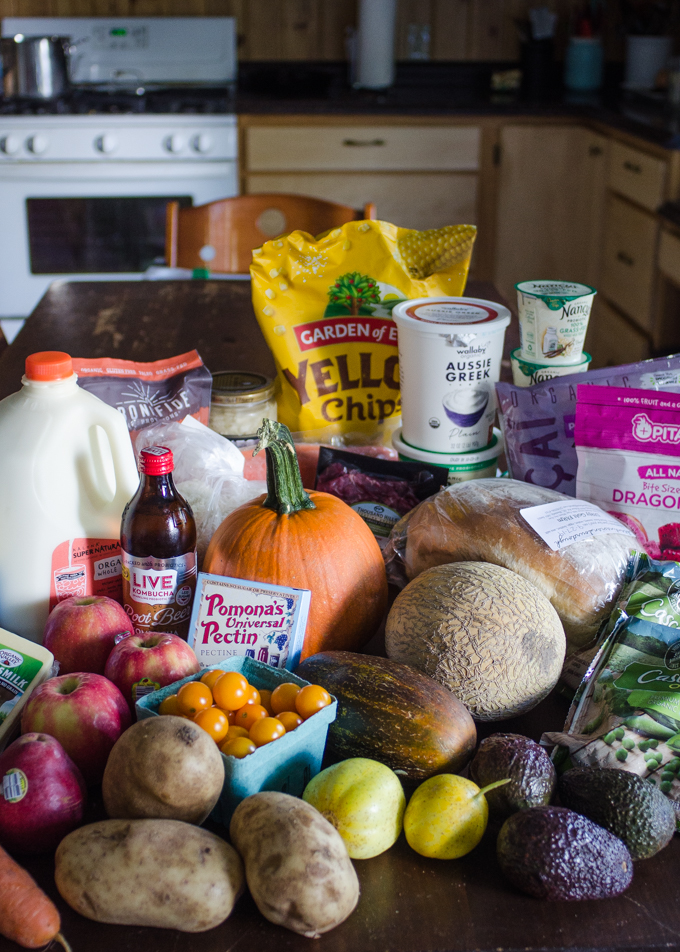 Well, it's been almost a year since my last grocery haul post, so I figured it was about time I did another one!
To be honest, the reason I stopped doing grocery hauls was because we switched up the day that we go grocery shopping. You see, doing anything with small children outside of the house is a big ordeal. So we decided that instead of "wasting" part of our Saturday on grocery shopping, we would get it over with on Friday night. The only problem with that is by the time we get home in the evening, the lighting in our basement apartment is pretty shoddy. Also, my kitchen is usually a mess since we had to hurry out the door to get the shopping done before Anya gets too tired and cranky.
But last Saturday I decided to do the shopping in the morning, so there was still plenty of good light when I got home. I even stopped at the farmers market and got some fun produce. All of that to say…here's another grocery haul at long last!
Organic Grocery Haul: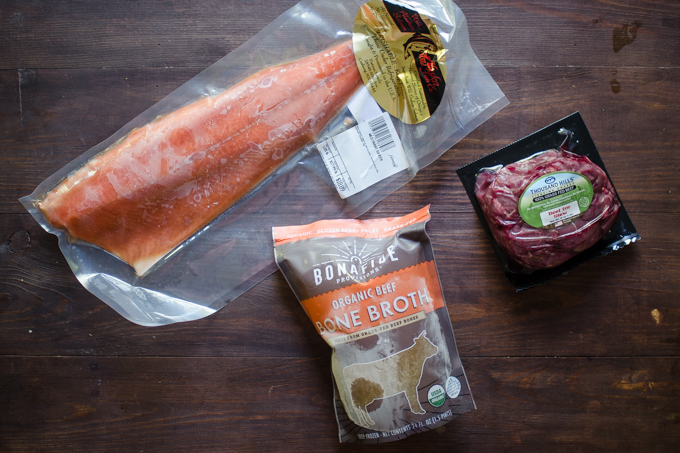 Meat
I didn't buy a lot of meat this week since I had quite a bit left over from last week. So I just got a filet of wild caught salmon for sushi rice bowls and some grass fed beef stew meat for instant pot beef stew. Recipe coming soonish. Also, I got some organic beef bone broth since our health food store doesn't carry beef bones right now. And this was on sale.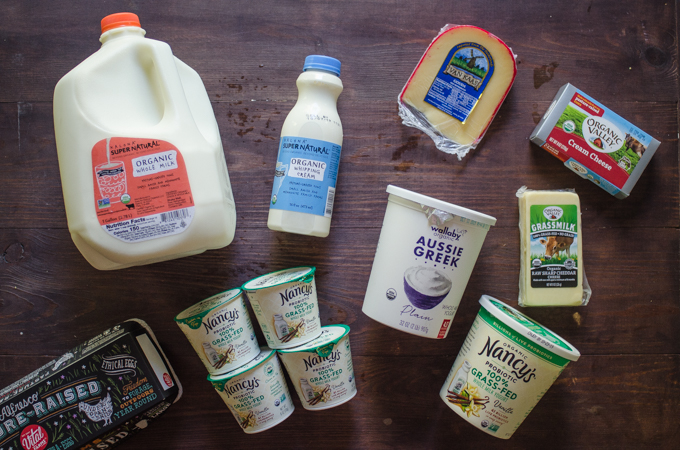 Dairy/Eggs:
We always get a gallon of Kalona SuperNatural milk. I usually get about 3-4 pints of Kalona cream as well. But somehow we managed to not finish off the ones I purchased last week (a rare occurrence). I also got some Organic Valley cream cheese and raw sharp cheddar, Wallaby plain Greek yogurt, Nancy's 100% grass-fed vanilla whole-milk yogurt (in the large tub and some of the individual cups as well), and a dozen Vital Farms pasture raised eggs. Oh, I also got a block of gouda cheese from Target – it wasn't organic or anything.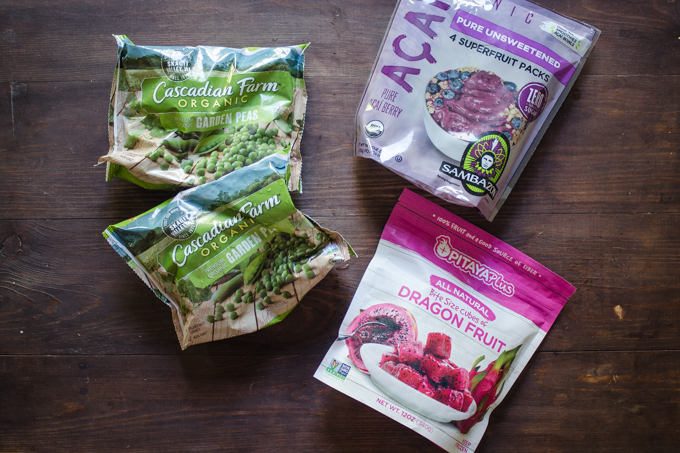 Frozen Fruits and Veggies:
I picked up a couple of bags of frozen peas for stew and shepherd's pie. Also, I found frozen dragon fruit and acai at Target, and had to grab some. I can't wait to make smoothies with them.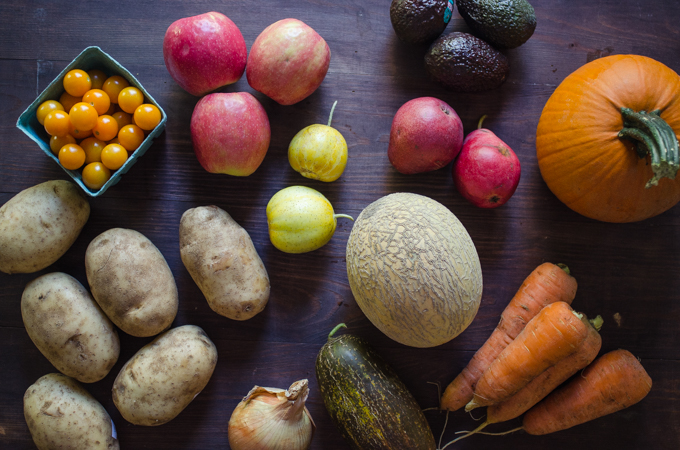 Fresh Fruits and Veggies:
At the farmers market I got some orange cherry tomatoes (I wish I would have gotten 2 baskets!), lemon cucumbers, a pie pumpkin, a cantaloupe (it was so good!), and a large cucumber which I believe was called a sitka cucumber? At the health food store I got an onion, potatoes, apples, avocadoes, pears, and carrots.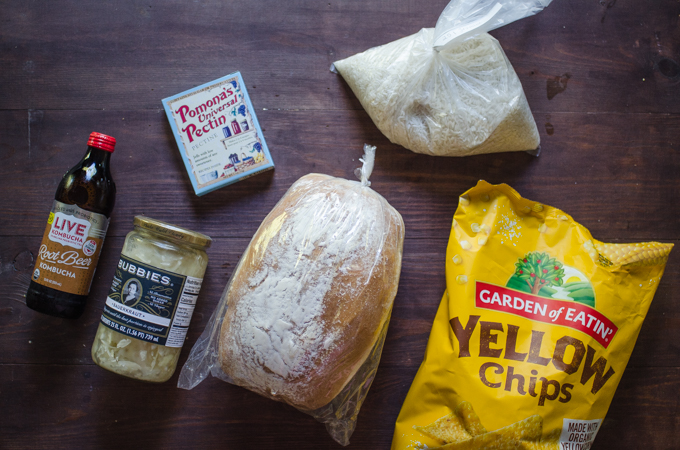 Miscellaneous:
To round out my haul I got some root beer kombucha (this stuff is so yummy!), Bubbies sauerkraut, pectin to make jelly from wild grapes we picked at our land, white rice, tortilla chips, and some sourdough bread from the farmers market.
So that's all of the food I bought for the week! My grand total was $173.45, which was $26.55 under my budget.
Do you ever go to the farmers market? What do you like to get there?