This eggnog frothed milk is a delicious way to savor the flavors of eggnog without all the hassle!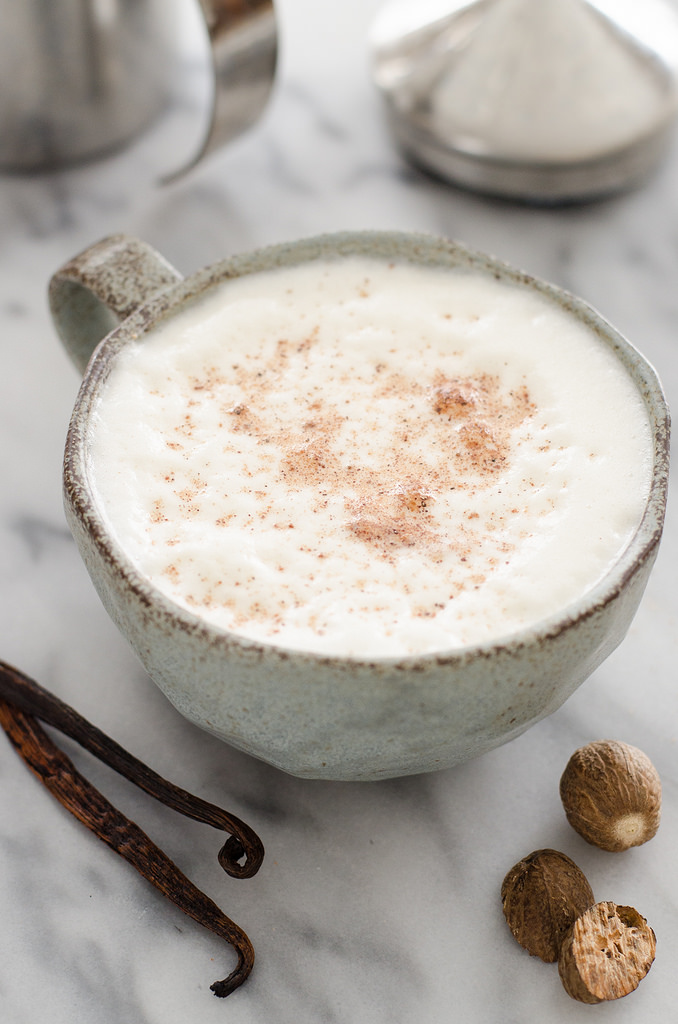 Eggnog is Reuben's favorite thing to drink. He usually doesn't get super excited (at least on the outside) about food, but I can tell that he is thrilled when eggnog starts appearing in the stores in November.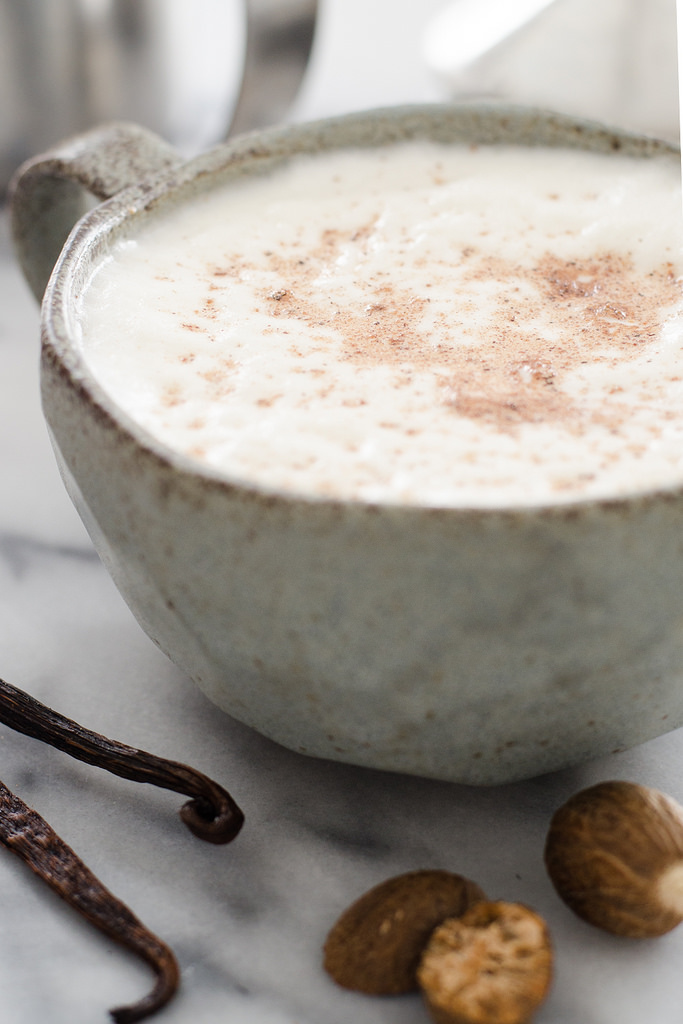 If I were a really good wifey, I would make him some of my delicious homemade eggnog so he wouldn't have to buy the expensive (albeit scrumptious) stuff from the store. But I have been ever-so-busy this Christmas season, and I just haven't made the time to make any.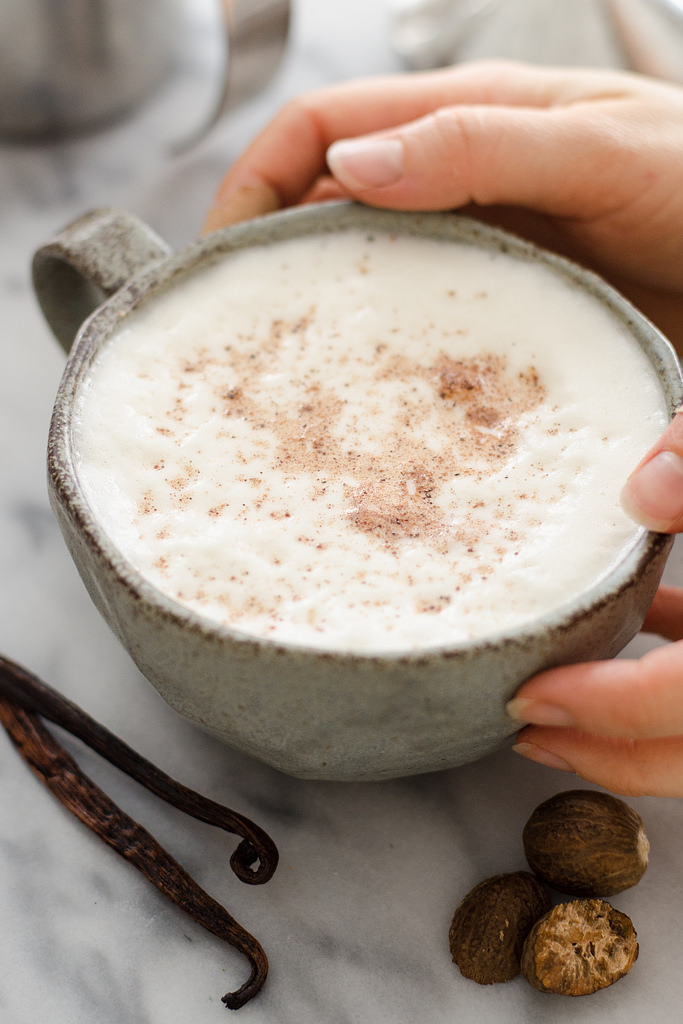 Instead, we've been enjoying a new creation of mine: eggnog frothed milk! It has the lovely flavors of eggnog, but you can whip it up in a few minutes. It's creamy and spicy at the same time. And it doesn't contain any eggs, so you don't have to worry about making kids sick with raw eggs.
Helen LOVES it.
Merry Christmas to you all!
xoxo
Erica
More Drink Recipes: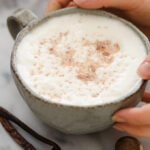 Eggnog Frothed Milk
All the lovely flavors of eggnog in a fraction of the time!.
Ingredients
1/2 cup organic/grass-fed/local whole milk

1/2 cup organic/grass-fed/local cream

1/4 teaspoon organic ground nutmeg

1 teaspoon pure maple syrup

1/4 teaspoon organic vanilla extract
Instructions
Place the milk, cream, and nutmeg in a small saucepan and heat between 140 and 155 degrees F (60-68 C). Pour into a milk frother and froth. Allow to sit for 1 minutes.

Meanwhile, place the maple syrup and vanilla in a 12-oz mug. Pour in a little of the frothed milk and give it a swirl. Top off with the remaining frothed milk. Sprinkle a bit of nutmeg on top. Enjoy!