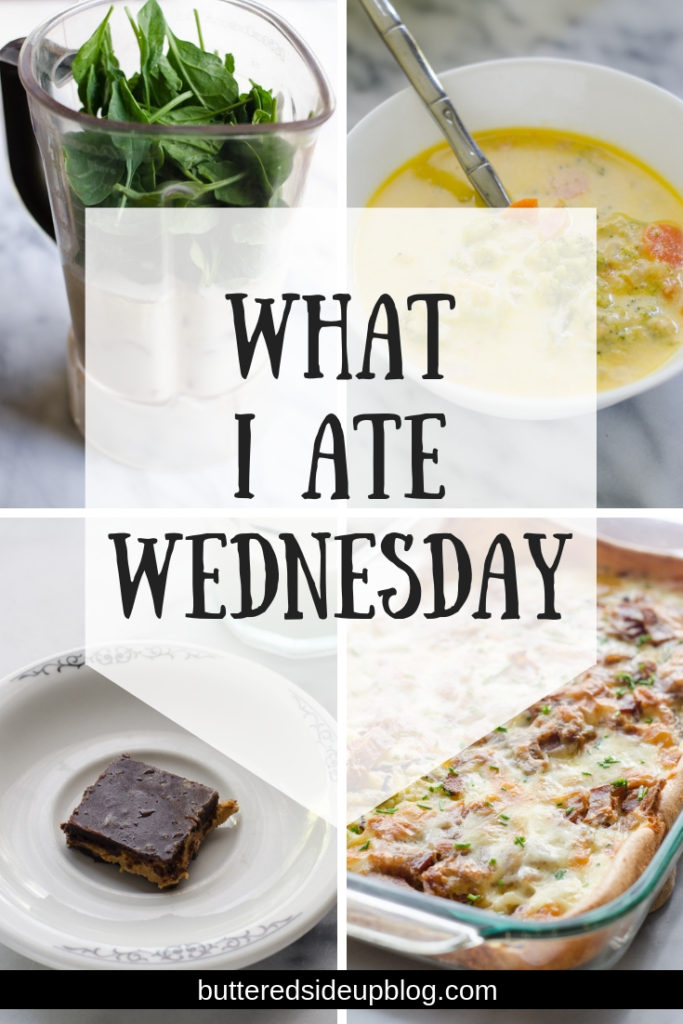 Hey, Friends! I asked you on Instagram if you'd rather see a Grocery Haul or What I Ate Wednesday next, and y'all said WIAW! So here we go.
My diet hasn't changed dramatically since I got pregnant, but I have been craving sweets and carbs more lately. I try to keep it balanced with healthy alternatives (such as homemade treats and sourdough) instead of just binging on junk food. I've also felt a greater need to snack between meals, otherwise I start to feel nauseated.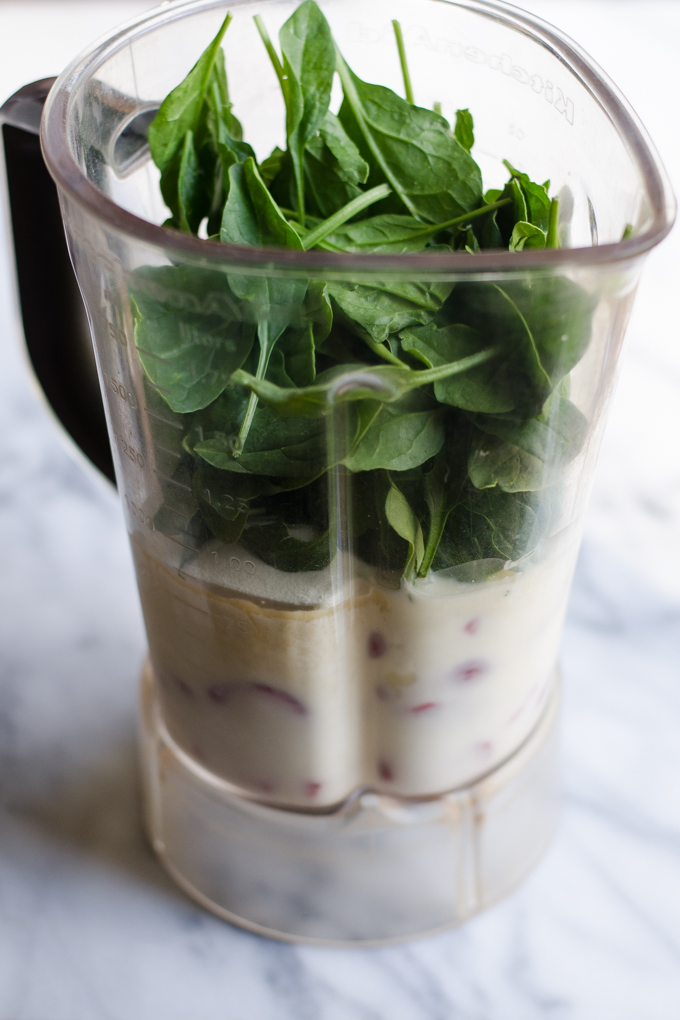 Breakfast:
Strawberry spinach smoothie.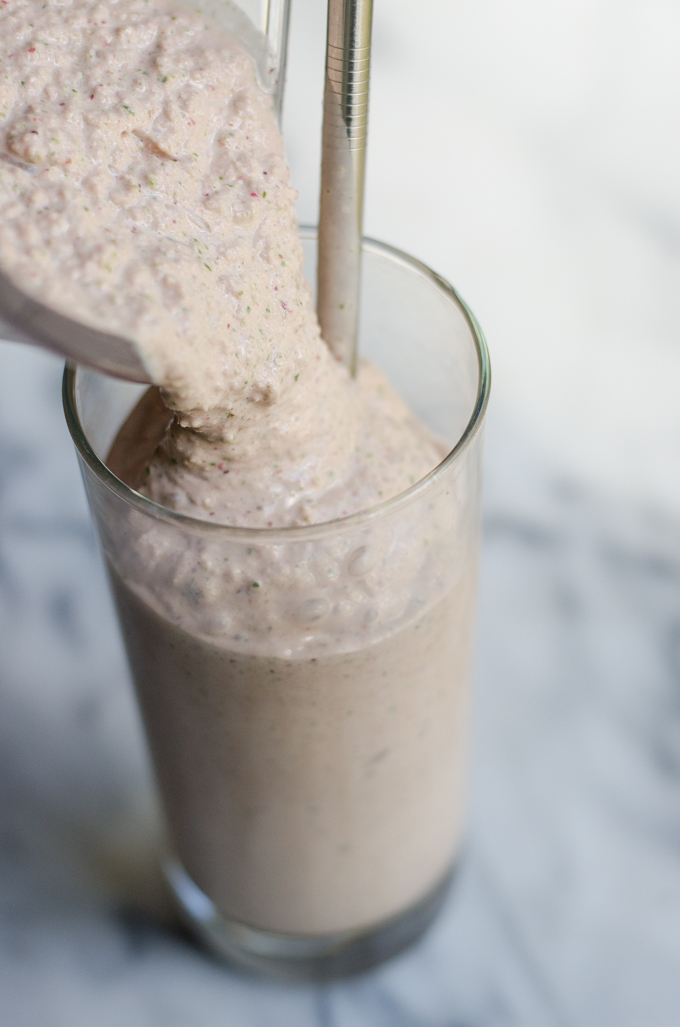 It's basically the same as my Strawberry Protein Smoothie, except I added half of a frozen banana, yogurt, and some spinach. I usually prefer to cook my spinach before adding it to smoothies, but I hadn't gotten around to it yet that week (I blame it on Labor Day).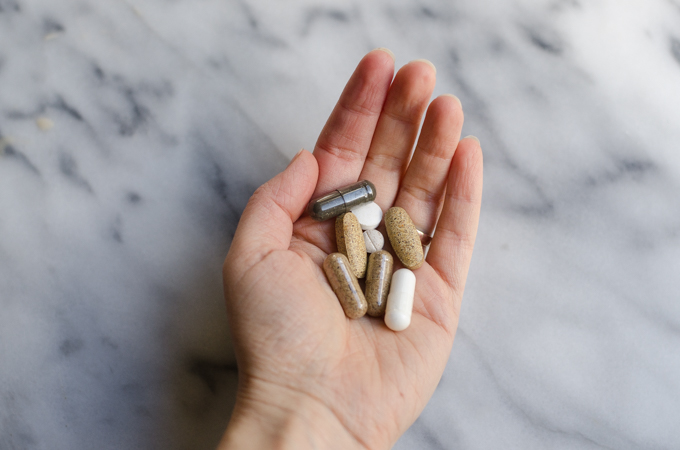 I also had my first round of supplements: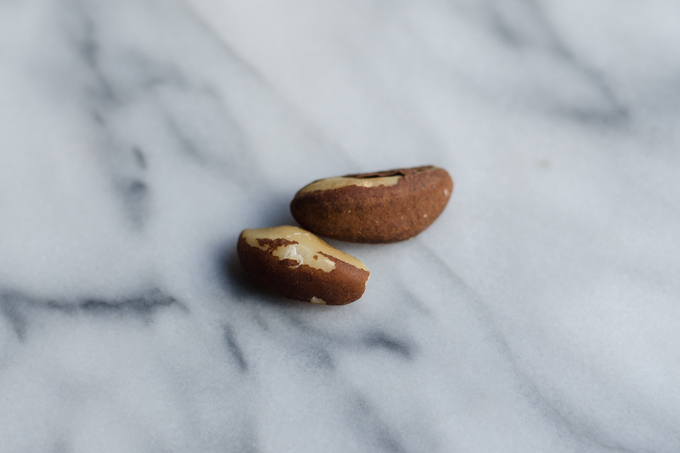 And 2 Brazil nuts for selenium. I soaked and dehydrated them as described in my How to Soak Pecans post.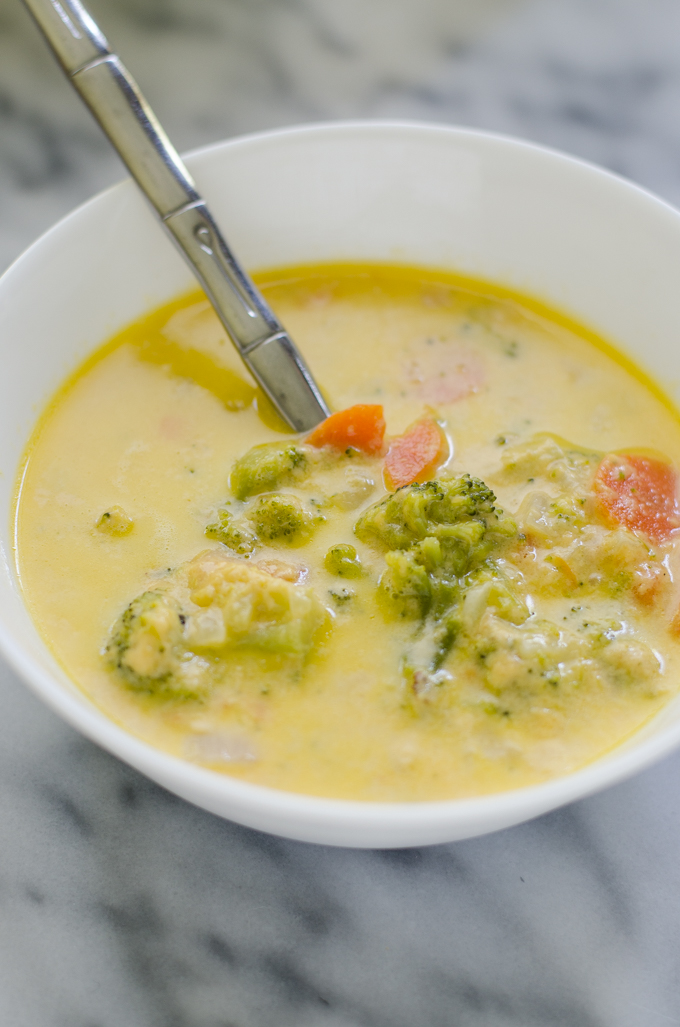 Lunch:
Leftover broccoli cheese soup. I'm trying to develop a recipe for you guys, and this needed a little more oomph.
Also had my second round of supplements (all of the above except for the prenatals, probiotic, and folate).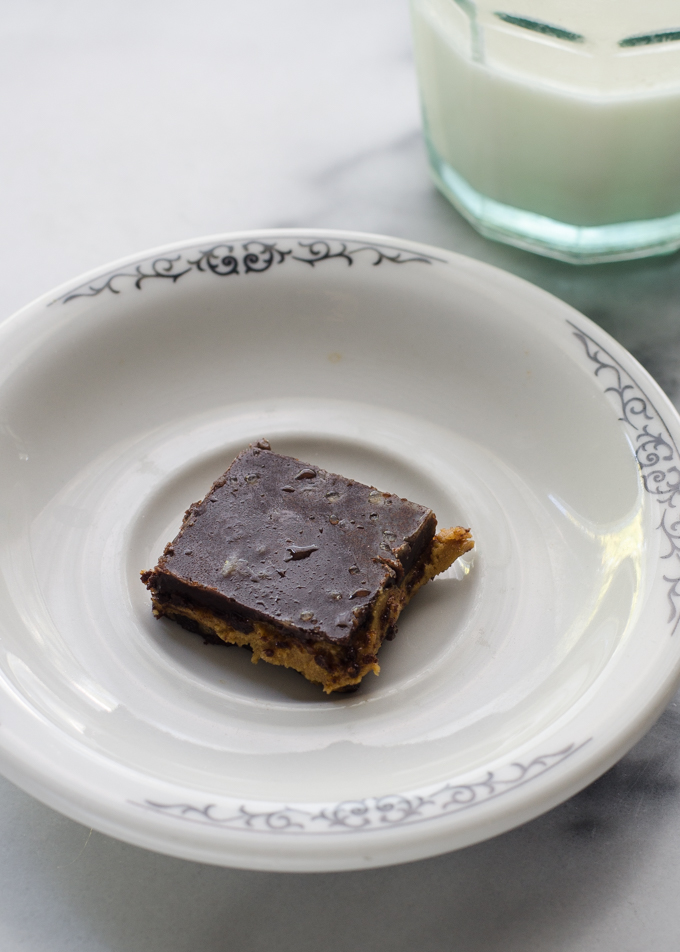 Snack #1:
I was feeling a bit peckish in the afternoon, so I had a homemade chocolate peanut butter bar. I used my Homemade Peanut Butter Cups recipe but put it in a pan instead of muffin cups (#lazy). I substituted butter for the coconut oil because it's what I had on hand. If I made them again, I wouldn't sprinkle salt on top because the butter was already salted and they turned out kind of, well, salty.
I also had a glass of milk.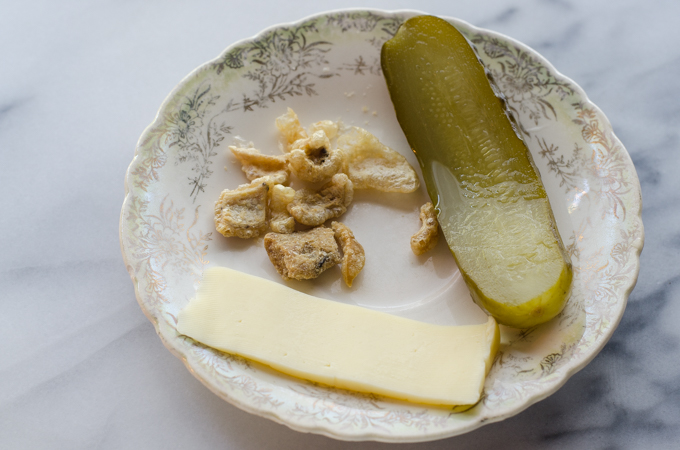 Snack #2:
While we were waiting for supper to cook, I got a bit hangry. So I had a small snack of pork rinds, half of a Bubbies pickle, and a slice of Kerrygold Dubliner cheese.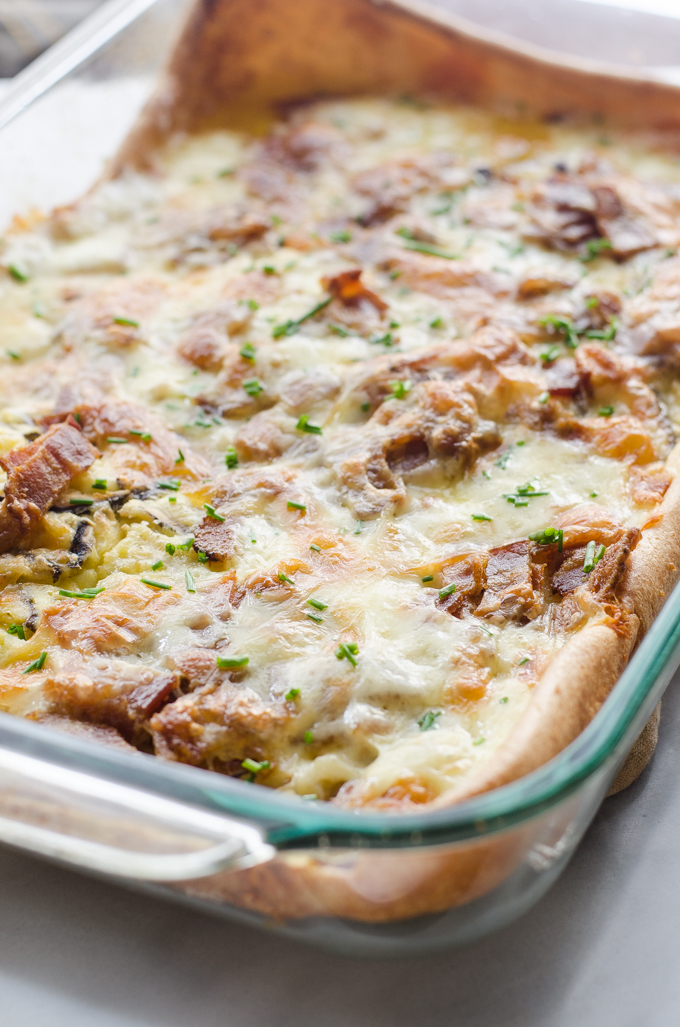 Supper:
Savory German Pancake. I used my Sourdough Dutch Baby recipe as a base, but left out the maple syrup and vanilla. Then I used my Savory Dutch Baby recipe for the toppings, but I substituted shiitake mushrooms for the crimini, and bacon for the sausage.
It was really good!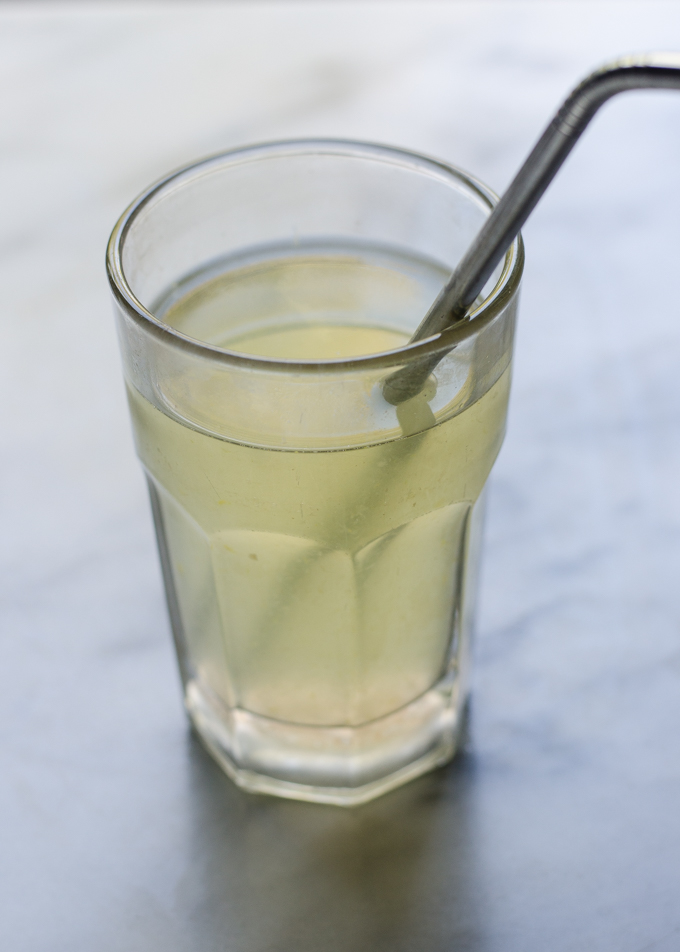 I also had a glass of citrus water. It was basically the juice of an orange, lemon, and lime, with 4 cups of water (I only had 1 glass). My midwife suggested that I drink a glass or two of lemon water a day, so I've been trying to oblige.
Also had my third round of supplements: same as at lunch, plus cod liver oil, emu oil, and GutPro probiotic.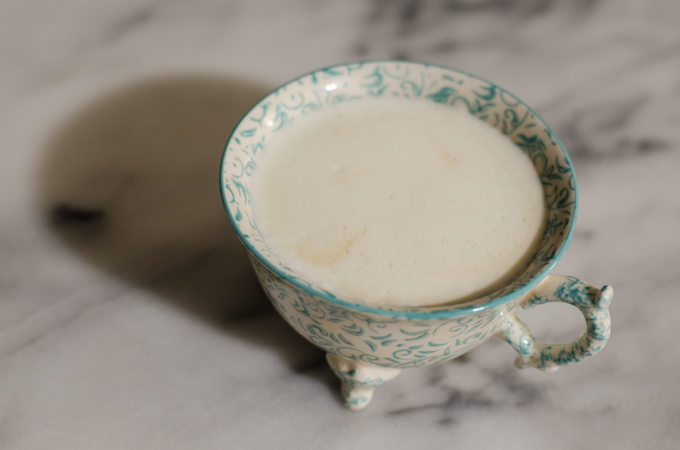 Snack #3:
Teaccino Latte. I brewed up some Dandelion Caramel Nut "coffee" and topped it with frothed milk and cream. Delicious!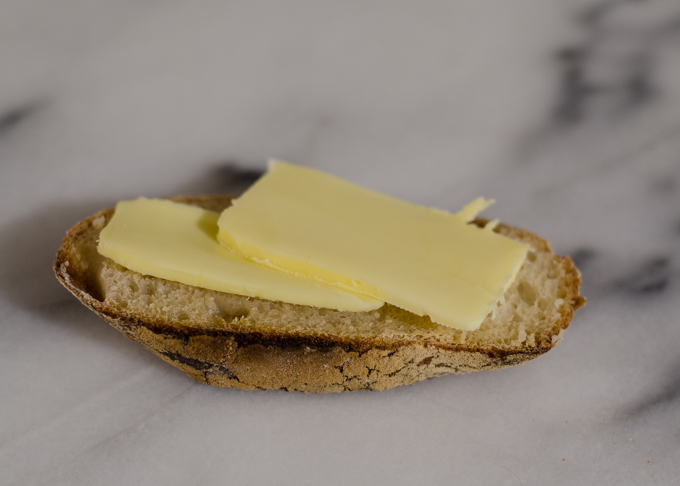 I also had to try a slice of the sourdough bread that I pulled out of the oven, topped with Kerrygold butter (duh!).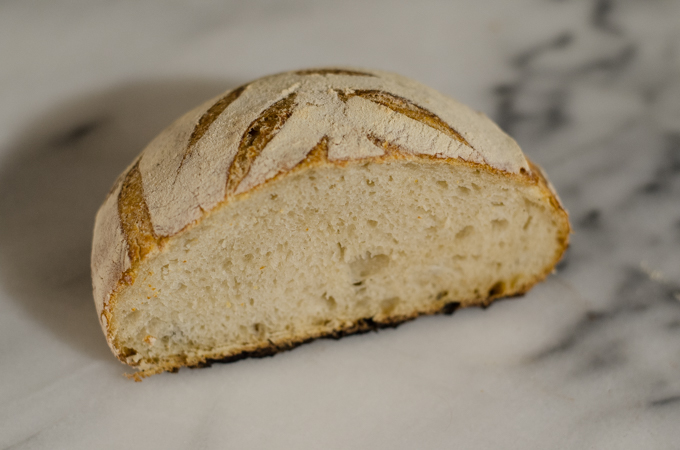 It was one of my prettier loaves!
Not shown:
I had a bite of homemade sauerkraut, and a few small pieces of bacon while I cooked supper.
So that's everything I ate last Wednesday!
xoxo
Erica