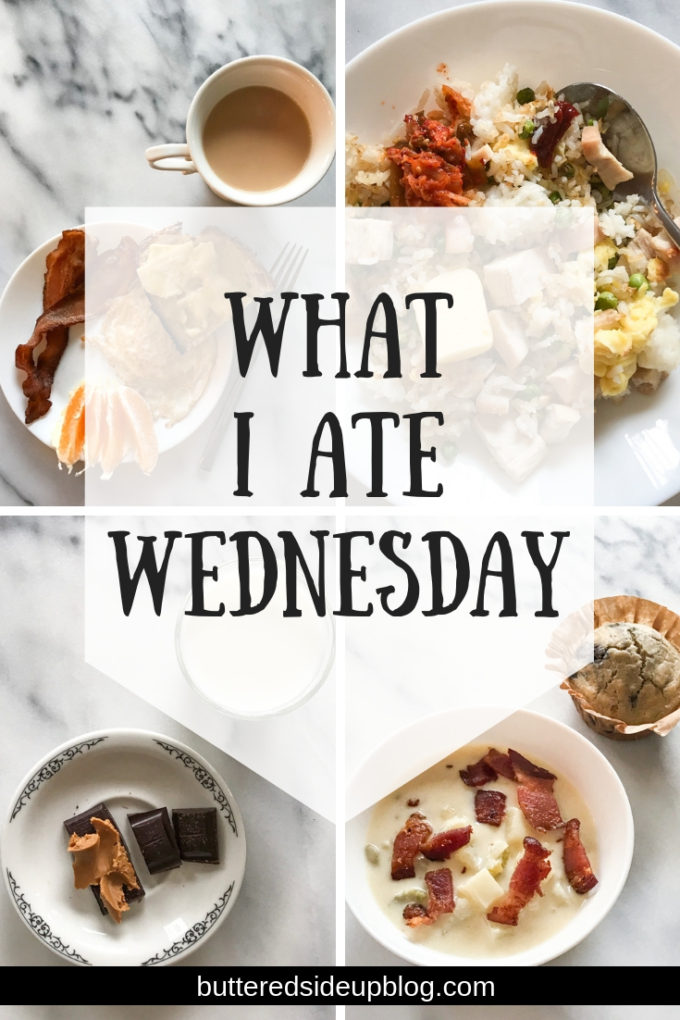 Hey, friends! It's been a little while since I shared a What I Ate Wednesday (it was back at the beginning of January), so I figure it's high time I do another one!
I'm currently nursing my newborn baby, so keep that in mind when you notice the portion sizes here. I actually feel like this was a lower-calorie day than usual. Most of the time I like to have an extra snack after supper, but sometimes there just isn't time! I know that sounds weird to not have time for a snack, but life with a newborn is…full. To put it nicely. 😉
And to be completely candid, this was photographed on a Friday, not a Wednesday. Guys, it literally took me three tries to get this post photographed. I tried on Wednesday and Thursday, but I COULD NOT remember to take a picture of my supper those days. In my defense, I was really busy (newborn checkup and chiropractor appointment).
Anyway, I finally managed to get all three of my meals documented, so here they are: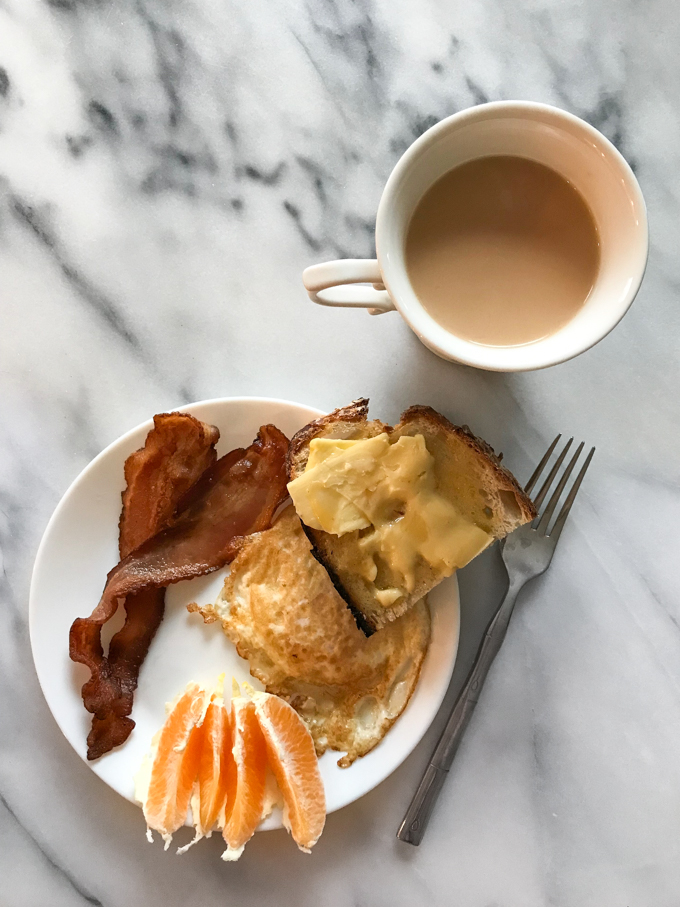 Breakfast:
Fried egg, 2 slices of Garrett Valley sugar free bacon, part of an orange, homemade artisan sourdough bread with Rumiano butter, and vanilla rooibos tea with cream.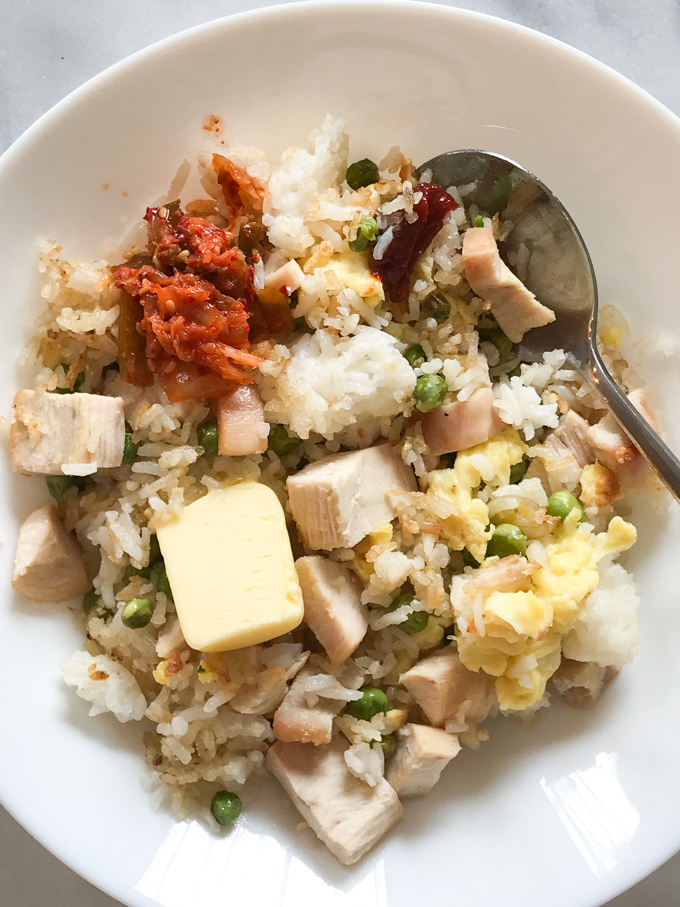 Lunch:
Leftover fried rice. It was so much prettier when I photographed it on Thursday. ? But here it is: rice, scrambled eggs, green peas, chicken, butter, kimchi, and gochujang.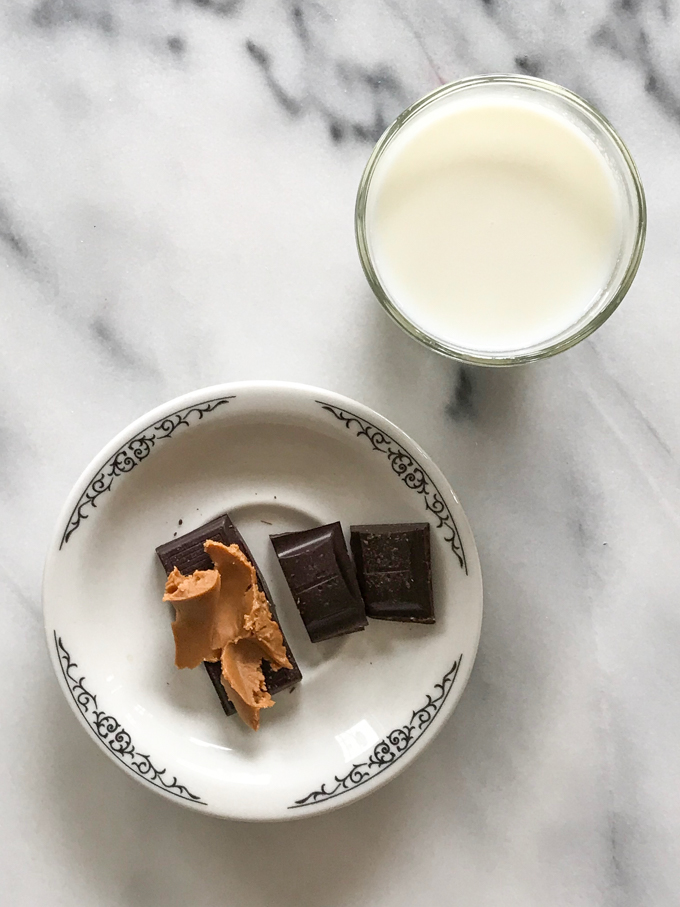 Snack:
Equal Exchange 80% dark chocolate (this is one of my favorites ATM) spread with organic peanut butter, Endangered Species hazelnut crunch chocolate (also really really good), and a glass of milk. I actually didn't eat that second piece of the Endangered Species chocolate – I meant to eat it after supper but didn't get around to it! ?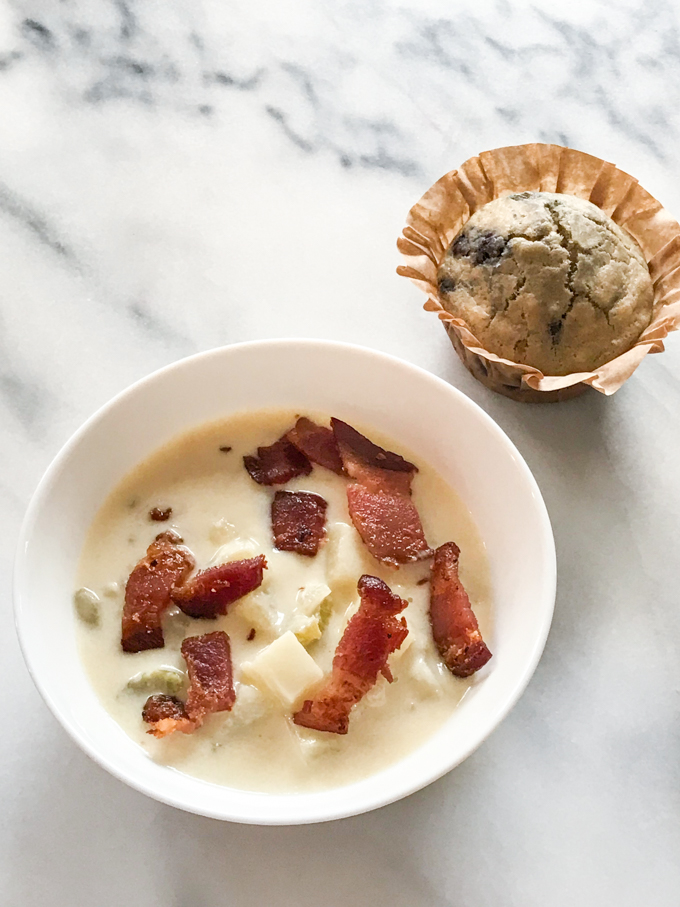 Supper:
Creamy Potato and Bacon Soup with blueberry muffins. Yum!
So that's everything I ate in a day. See you next time!
xoxo
Erica