Learning how to make artisan sourdough bread at home is a skill you'll greatly appreciate!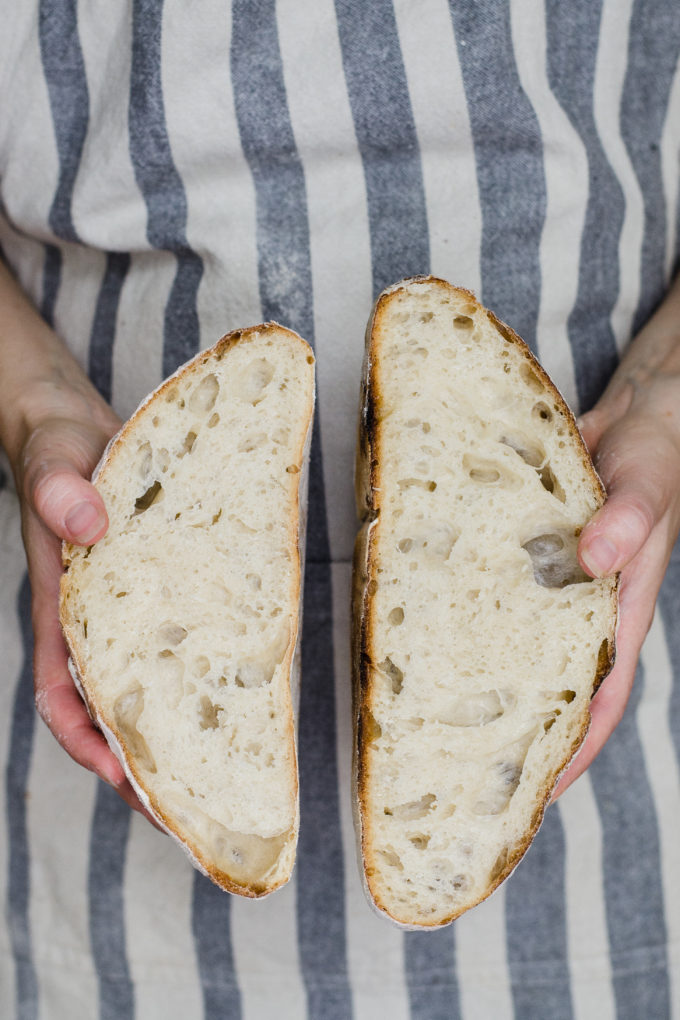 Back when I first started my sourdough journey, one of the first things I baked was a loaf of artisan bread. I found a good recipe and followed it as closely as I could with the equipment I already had. Crossing my fingers, I slid the loaf into my oven. To my surprise and joy, when I pulled it back out, I saw a beautiful loaf!
And even more important than looks was the flavor: it was incredible! My previous experience with sourdough had mouth-puckering sourness. None of that here: my loaf had a great depth of flavor, but other than that it was hard to distinguish the sourness!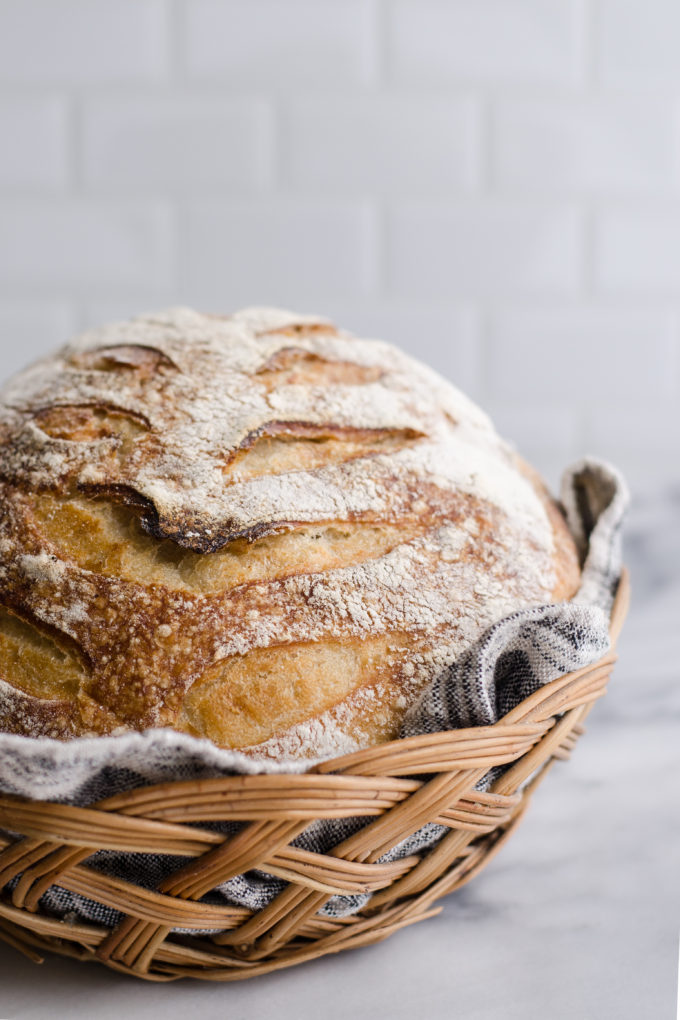 Encouraged by my first successful bake, I continued to experiment and perfect the method. Along the way I learned a few tips and tricks for making great artisan sourdough bread at home. For example: a cold, long rise is best. I can't control the thermostat in my house, so it's impossible to bake bread in a consistent environment. But letting the dough bulk rise in the refrigerator is a great way to create that environment! Plus the long ferment allows for incredible flavor development.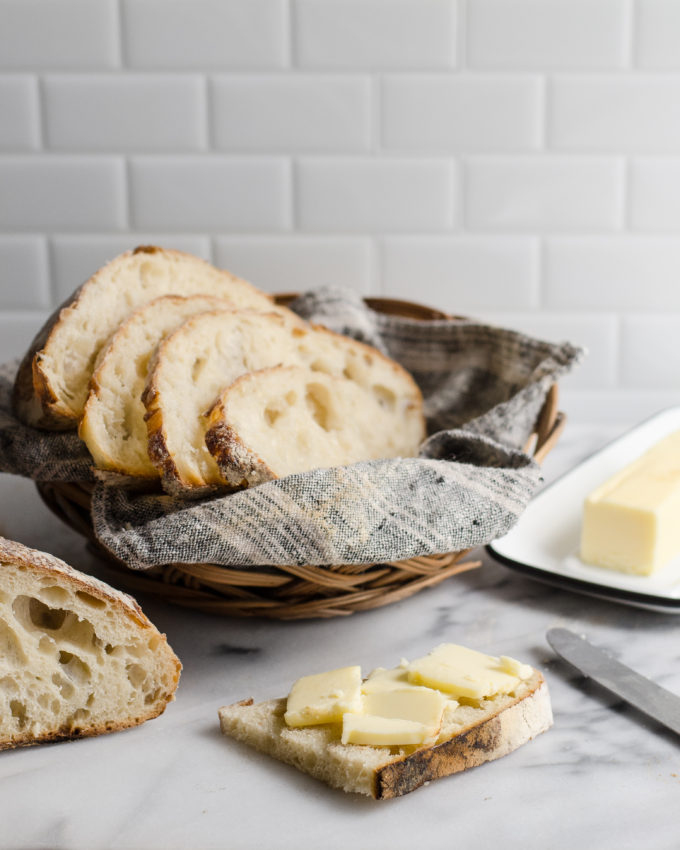 If you make any of the sourdough recipes on my blog, I beg you: MAKE THIS ONE! It truly is something special. Eating a slice of freshly baked sourdough bread slathered in butter is an experience that all food lovers should have at least once in their life. Yes, you can purchase some really good store-bought sourdough these days. But unless you're lucky enough to live close to a traditional bakery, it won't be as fresh as homemade!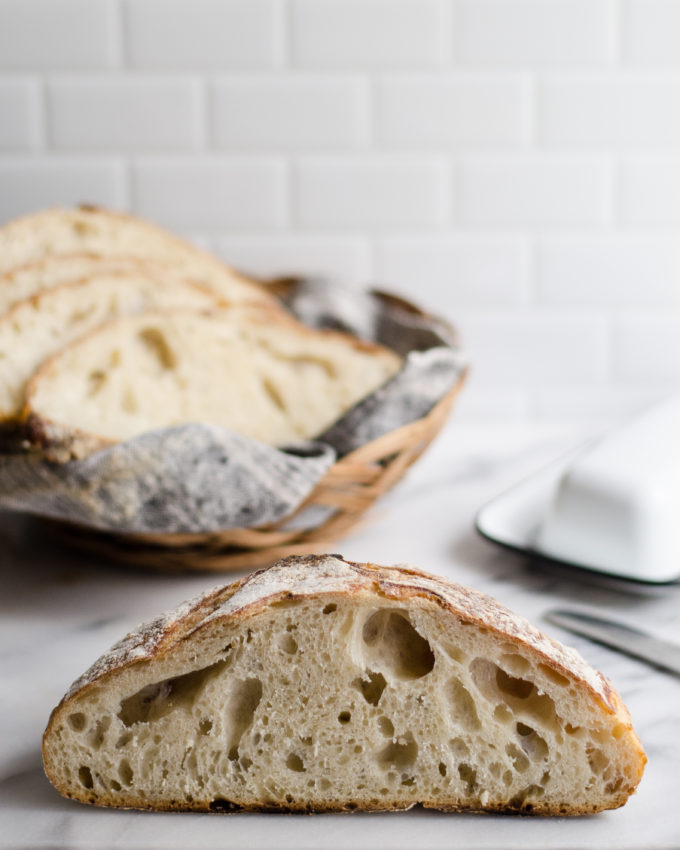 You can find my recipe, tips, and tutorial for How to Make Artisan Sourdough Bread at Home over on The Pioneer Woman's blog HERE.
If you have any questions or need to troubleshoot, I'd love to help! Just leave me a comment below and I'll do my best to answer.
xoxo
Erica
More Sourdough Recipes: