Bibimbap (AKA Mixed Rice) is one of my favorite Korean recipes!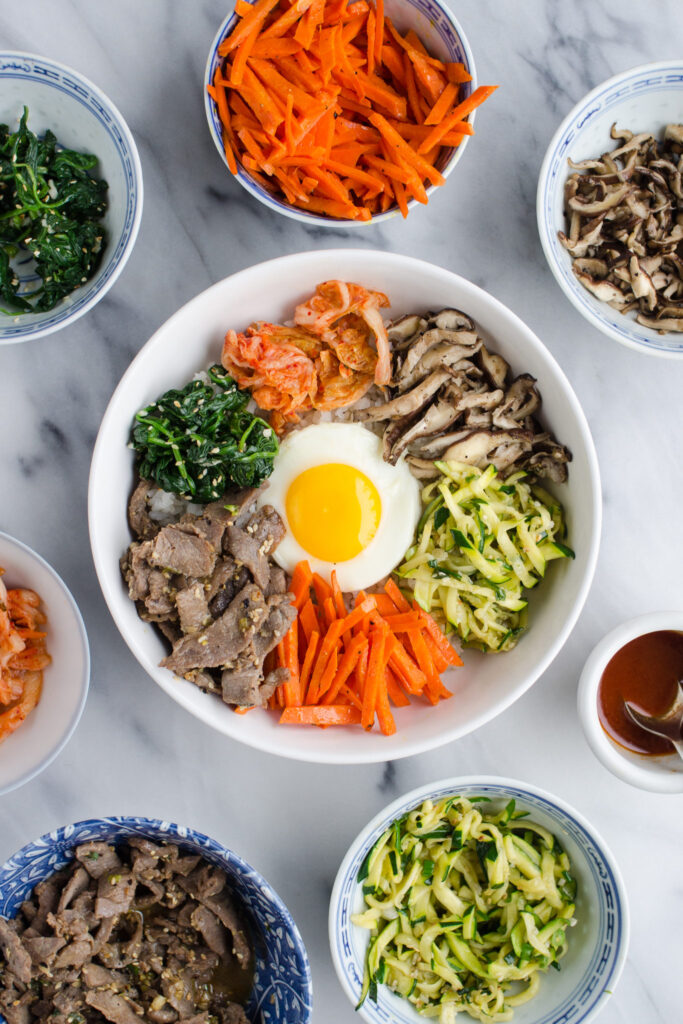 One of my all-time favorite Korean dishes is Bibimbap. It took me the longest time to figure out how to pronounce it, so here's my shot at it: bee-bim-bop. The Korean letter that's equivalent to our "B" can actually be pronounced kind of like a cross between "B" and "P" sometimes, but I think we Americans can get away with the above pronunciation.
This dish is basically a bowl of rice with side dishes. Different regions in Korea have their take on Bibimbap, and I'm sure each family has their own spin on it as well, but I think my version is pretty iconic. I only used ingredients that I thought Americans could easily find, and ones that I enjoy. Bean sprouts are pretty popular, but I left them off because I don't really like them.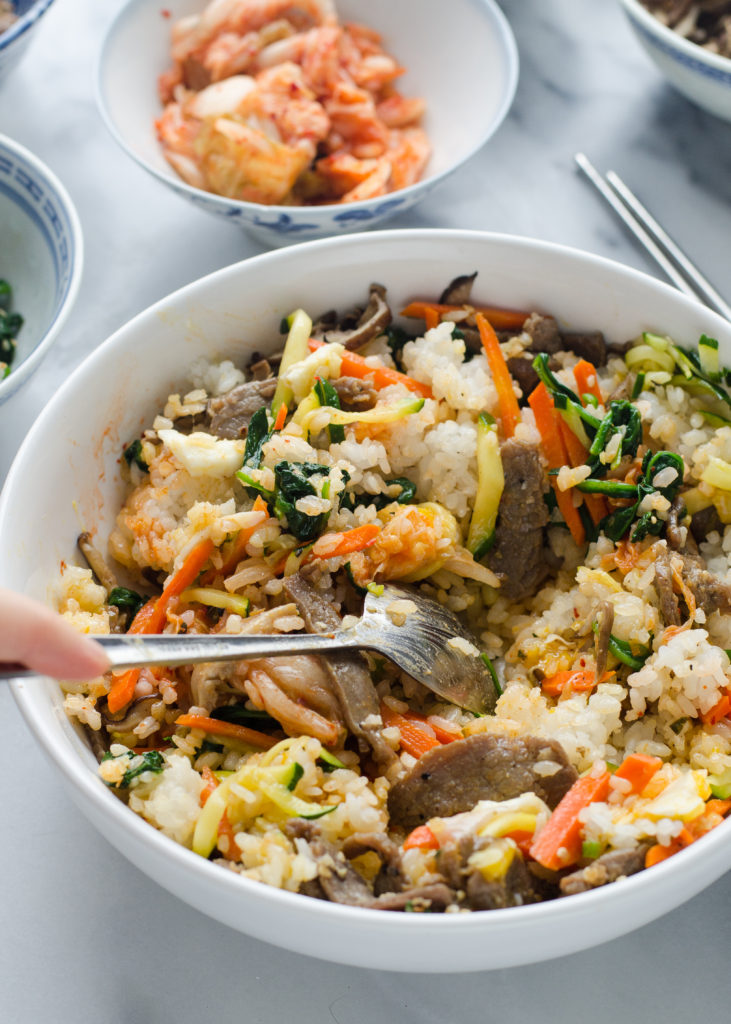 Bibimbap translates to something like "mixed rice." Usually you see pretty setups like in the first photo, but you're actually supposed to mix it all together right before eating! I sometimes cheat and gingerly take bites from around the bowl to keep it looking nice as long as possible. It's definitely easier to eat if you just mix it up, though.
If you'd like to try your hand at cooking Korean food, I highly recommend Bibimbap. I know delicious is such an impersonal word, but it certainly fits this dish. All the savory, fresh, and sour flavors play so well together.
You can grab the recipe for my version of Bibimbap over on The Pioneer Woman's blog HERE.
More Korean-Inspired Recipes:
Have you ever eaten Korean food? What dish did you try?