What I Ate Wednesday – Healthy/Organic Meal Ideas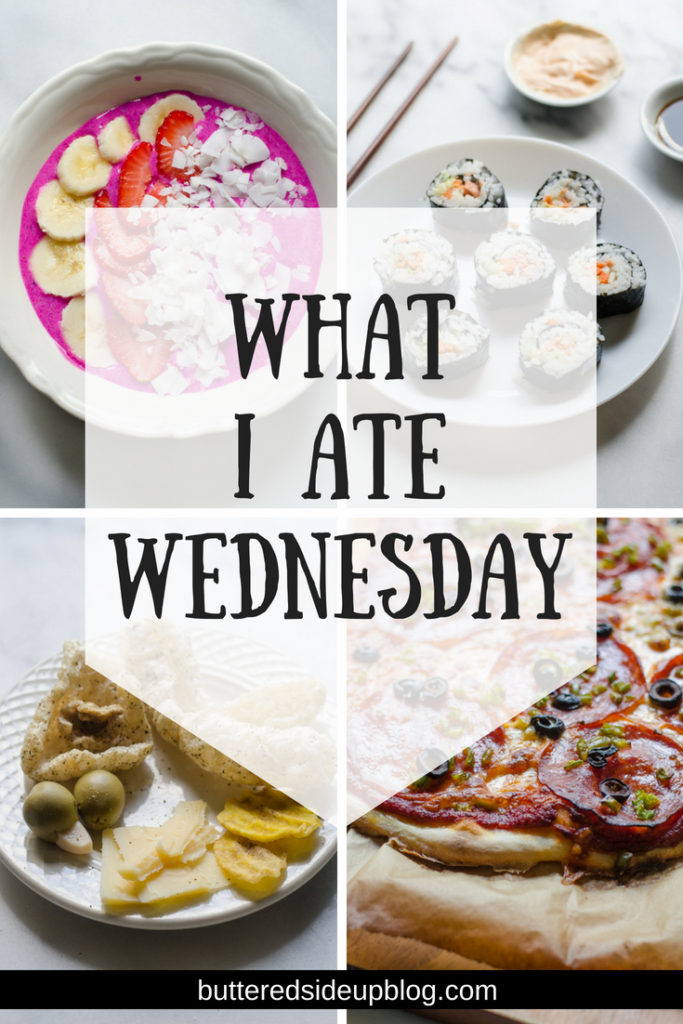 Hey, friends! It's time for another installment of What I Ate Wednesday! Last Wednesday I was taking caring of my little niece in the morning/afternoon. Anyway, here's everything I put in my mouth that day. I hope this inspires you/gives you some ideas!
What I Ate Wednesday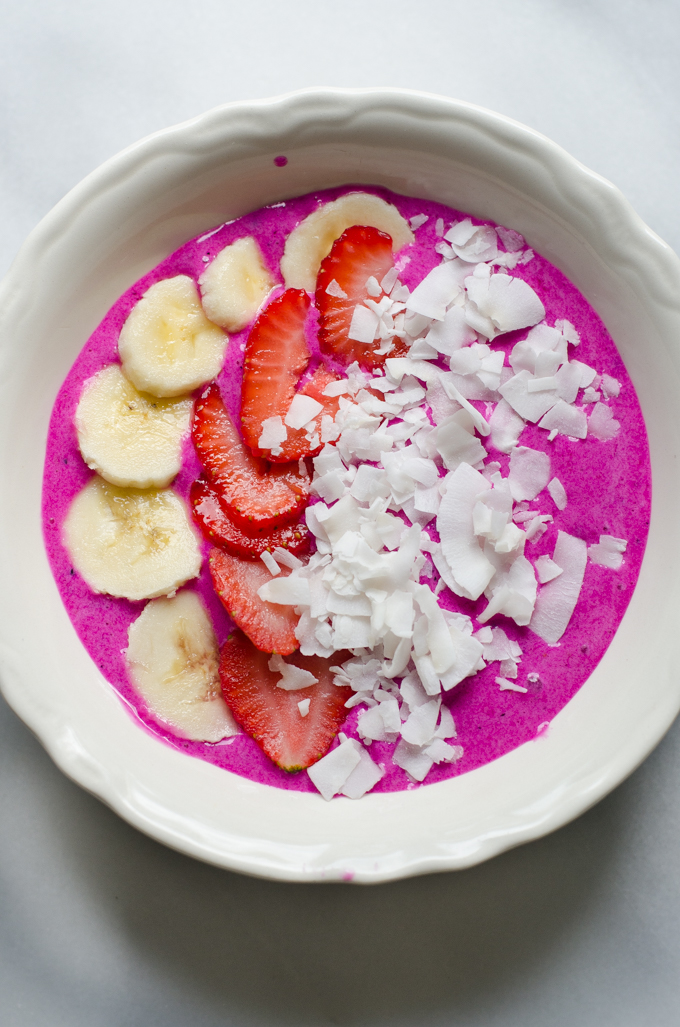 Breakfast:
Dragon fruit smoothie bowls! I was actually shooting these for a PW post, so I can't give you too many details just yet.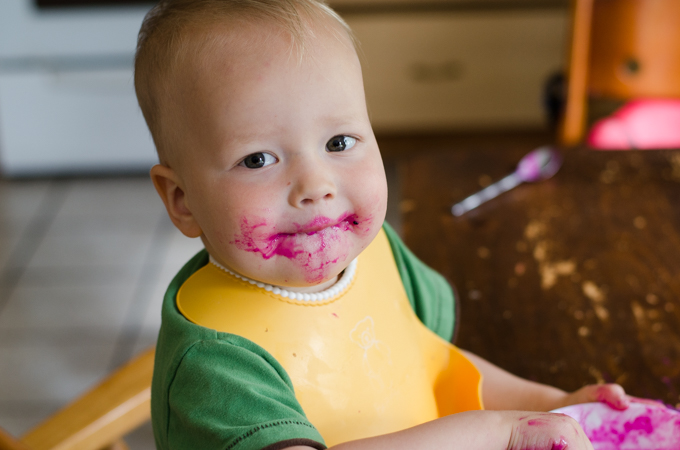 But I can tell you that James approved!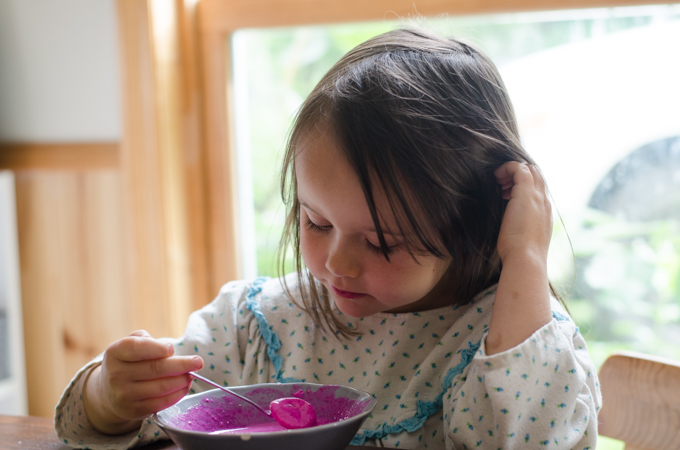 Helen did, too. ?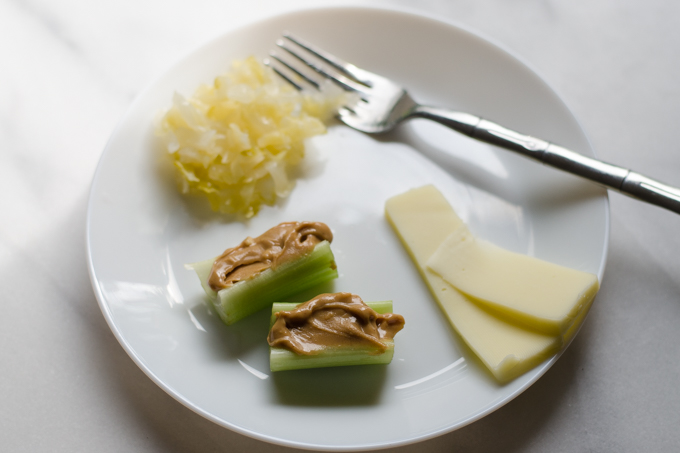 Second Breakfast:
I only made enough smoothie for 2 people, so split between the 3 of us, it wasn't enough. We filled in the cracks with cheese, celery and peanut butter, and my homemade sauerkraut, all of which was organic (of course).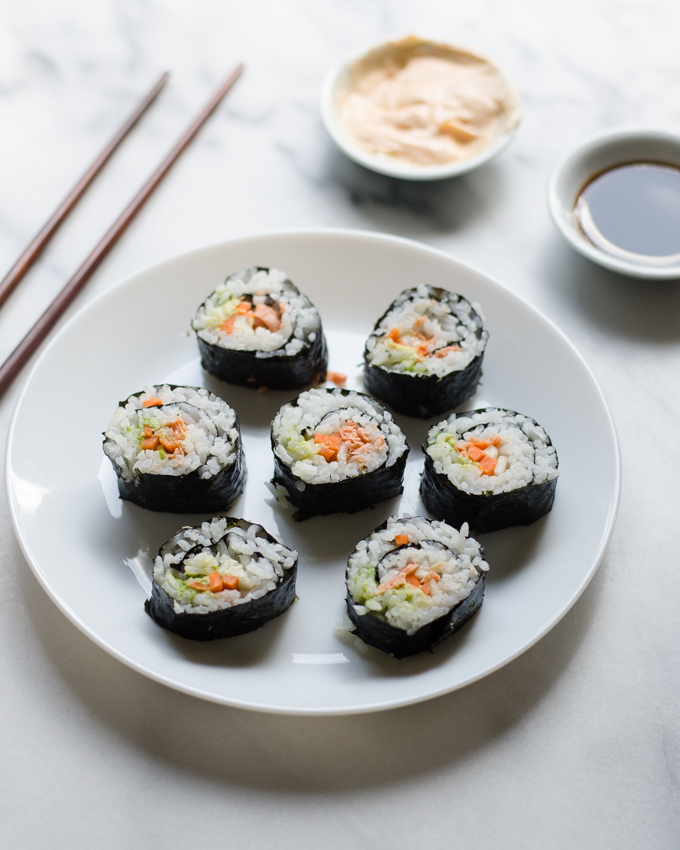 Lunch:
Sushi! I made mine with long grain rice because we didn't have enough sushi rice. Inside I had carrots, cucumber, avocado, and leftover salmon. I had 1 1/3 rolls with siracha mayo and soy sauce, plus a bit of extra rice and veggies.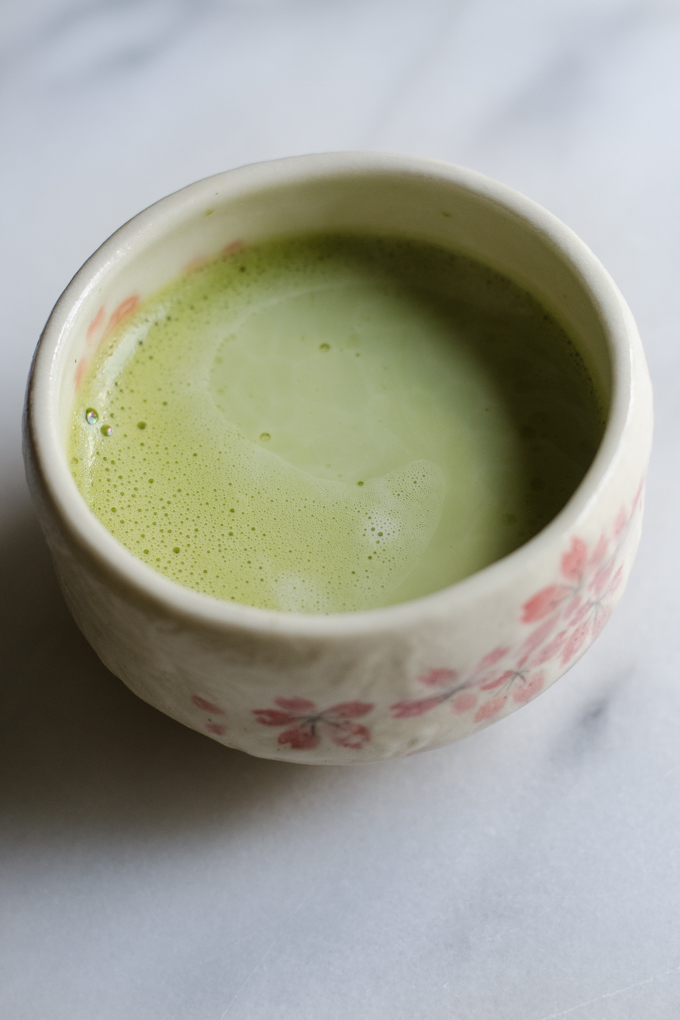 I also had a small mug of matcha with cream.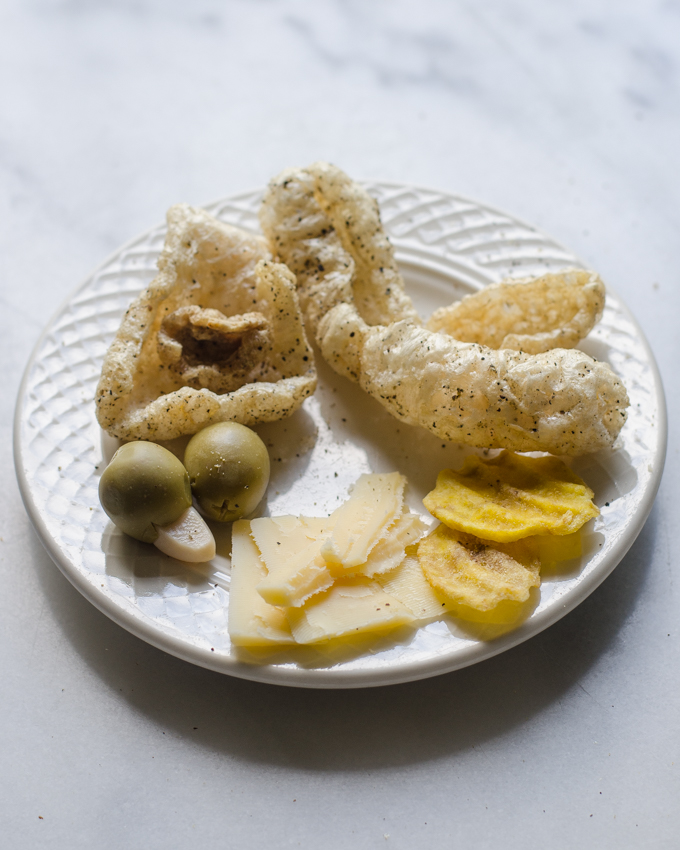 Afternoon Snack:
Reuben had a long drive home that day, so I decided it would be a good idea if we all had a snack before supper. I had 3 olives, some cheese, a few pork rinds, and 1 plantain chip. I know there's 2 in the photo, but after trying 1 I decided I didn't care for them. But the kids loved them!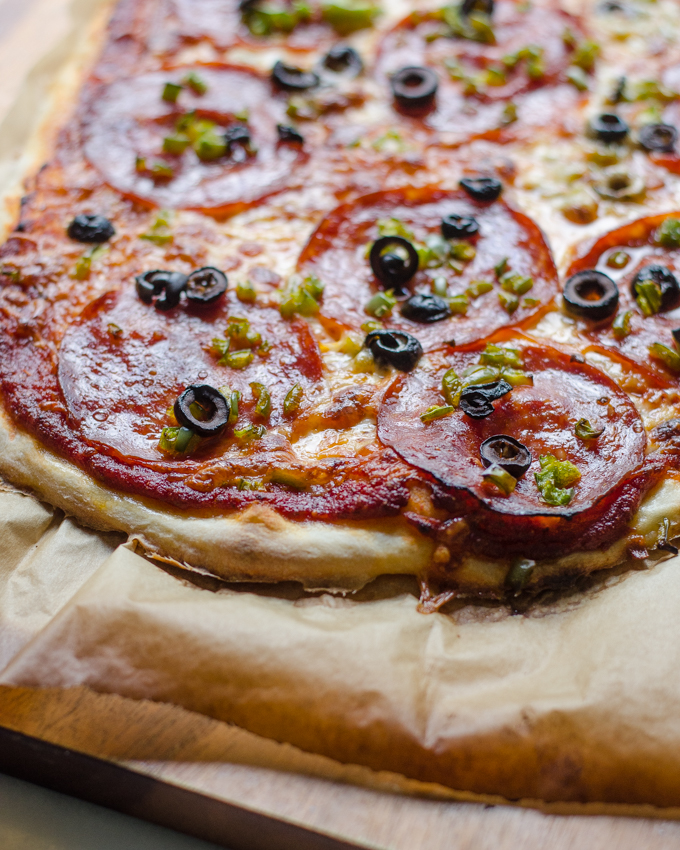 Supper:
I made sourdough pizza, and it was really good! I had 3 1/2 slices. Yum! Reuben loved the crust. I'll have to share the recipe sometime…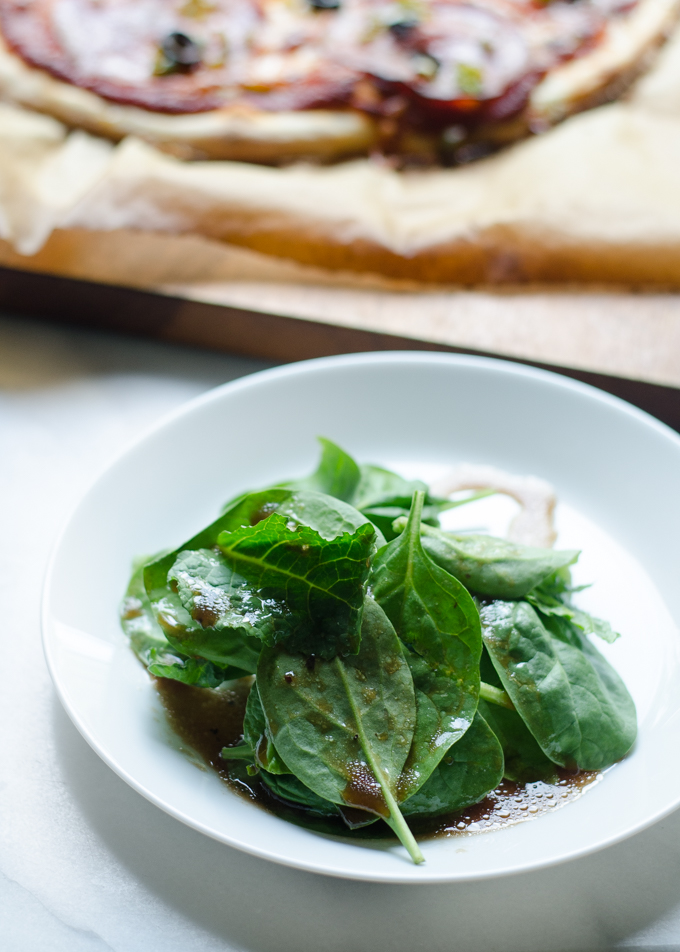 I also had a side salad of spinach and balsamic dressing. Gotta eat my greens!
Not shown:
I also had a wild raspberry that Helen picked for me, and a mug of Teeccino with cream.
Of course I also took all of my supplements as well. You can read more about them in my previous post HERE.
So that's everything that I ate in a day! I was stuffed that night after the pizza. Haha!
xoxo
Erica