Philly Cheesesteak Quesadillas are filled with peppers, onions, steak, and oozy cheese. Yum!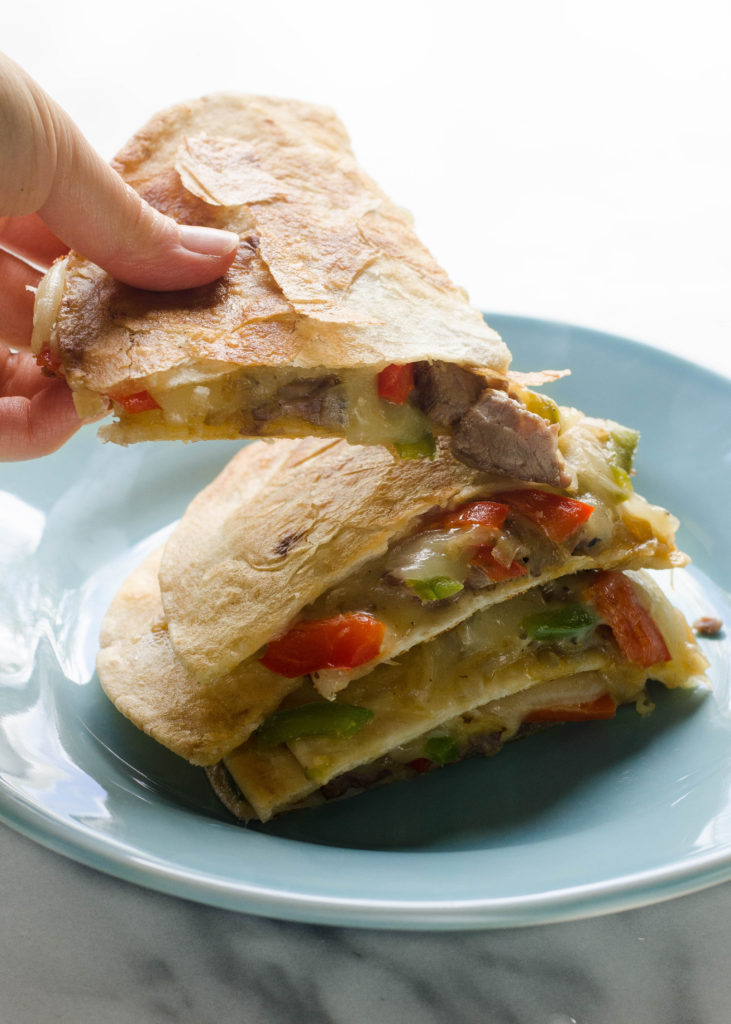 Quesadillas are one of those foods that are just a pleasure to eat. Crispy on the outside and gooey in the middle. The textures are just fantastic if done correctly.
Another reason to love quesadillas: they lend themselves so well to a variety of fillings! I happened on a really great combo with these Philly Cheesesteak Quesadillas. Fried peppers + onions, thinly sliced steak, and melty cheese. I mean, what could go wrong?
If you'd like to make these cheesesteak quesadillas yourself (probably tonight), head over to The Pioneer Woman's blog for the recipe!
Health Update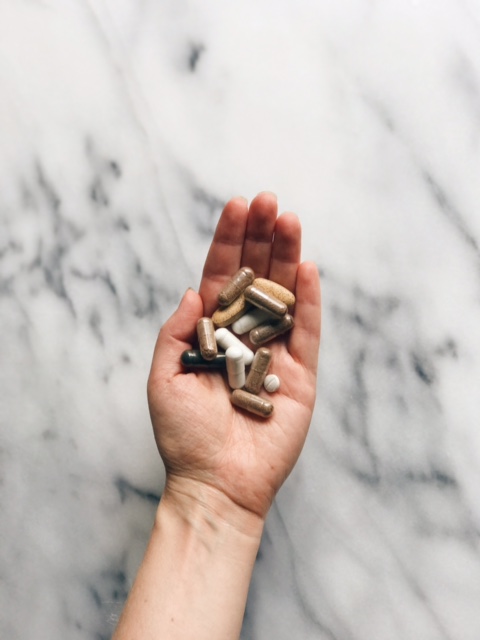 I FINALLY got in to see my naturopath about my blood test results, and it was very encouraging! Here's what we found:
The good news:
My omega 3 and DHA levels were stellar – she said that she rarely saw levels that good. I was really happy about that – all the cod liver oil + emu oil have paid off! Good thing too…they're expensive!
She said that I have awesome genetics, at least for the big ones that we tested for. YES!
My Vitamin B levels were also great. So I don't have Vitamin B anemia!
My heart, kidneys, and liver are also doing great. This was a relief for me, especially the kidneys. I had a kidney infection a few years ago, so of course I imagined the worst: kidney failure.
My iron levels are within normal range, but the naturopath would like to see them higher. She thinks that the supplements that I'm taking will help with that.
I don't have any signs of chronic or acute infections.
The not so good news:
My Vitamin D levels are within normal range, but on the low end. The naturopath said that she's tested people that are brown from sun exposure, and their D levels are low. And she's tested someone that didn't get in the sun often, and her levels were amazing! So there has to be more at play here…
She said that my CoQ10 levels are horrendously low. CoQ10 deficiency is associated with extreme fatigue, so that made a lot of sense to us! She wasn't sure what causes low levels of CoQ10, except for smoking. I have never smoked, but it's typical for me that I get something that usually only happens to people that drink, smoke, and do drugs. ?
She said that she thinks I'm sub-clinical hypothyroid. So most people would say that I'm in the normal range, but she thinks my thyroid is a bit sluggish.
Supplement + Diet Changes:
Many thanks to Anna for suggesting the beef heart as a source of CoQ10! I mentioned it to my naturopath and she really liked the idea. I ordered a bottle, and within a few days of taking it, my energy levels improved! I'm still nowhere near back to normal, but it's encouraging to see results so quickly. Hopefully continued use will build up my CoQ10 stores.
I'm also taking Thytrophin PMG by Standard Process for my Thyroid.
I've upped my Vitamin D intake to 6 drops of this supplement.
The naturopath also suggested that I eat 4 Brazil nuts a day for selenium, seaweed for iodine, and shellfish (such as oysters) for zinc. Those all help to support your Thyroid.
That's it! Kudos to you if you read through all of that!
I have high hopes that I'll be able to turn my fatigue around. Your prayers for my recovery would be greatly appreciated!