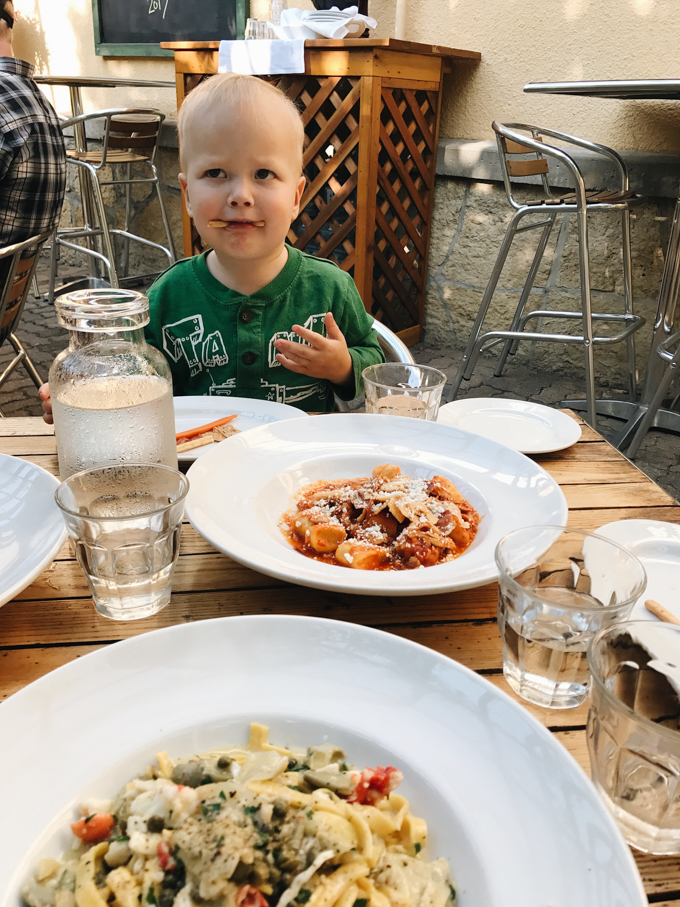 I'm not going to sit here and pretend that taking your kids out to eat is easy. Or that it will never be an ordeal. We've experience our fair share of water spills and near-meltdowns. But you don't have to say goodbye to anything but fast food once you procreate! And if you follow my tips for how to take kids out to eat, it can even be an enjoyable experience!
How to Take Kids Out to Eat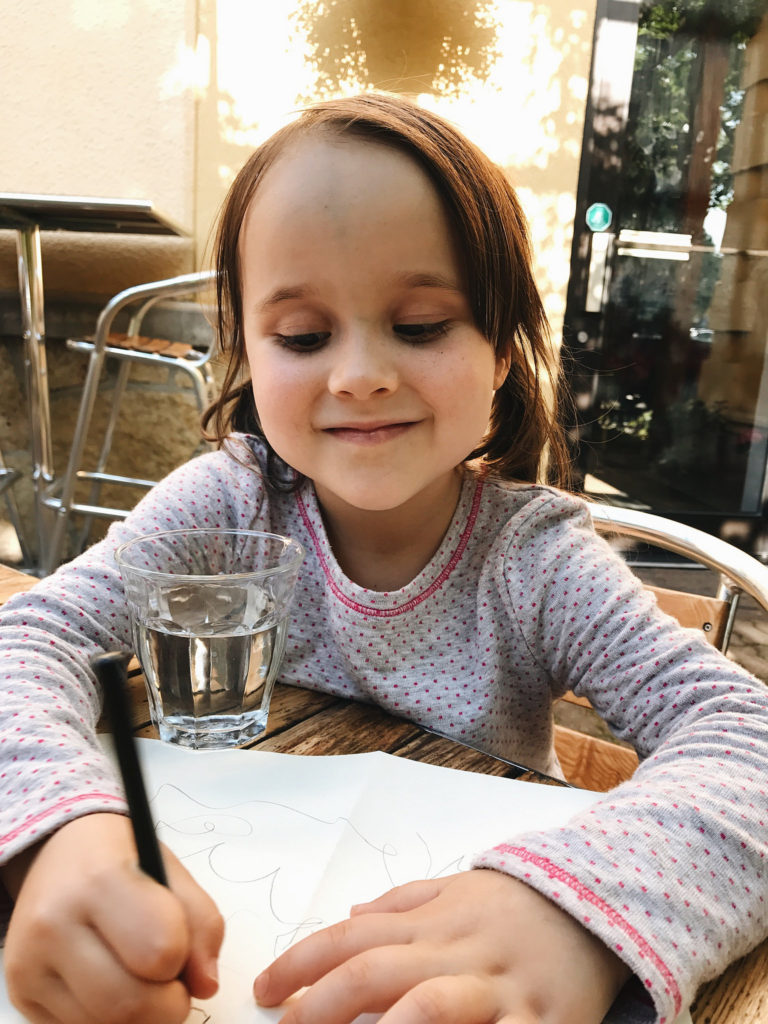 1 Bring Entertainment
It's a lot to ask of small children to sit still and wait for the food to arrive. Bring along some small, portable entertainment such as paper and a pencil, a travel-sized coloring or activity book, a quiet toy, etc.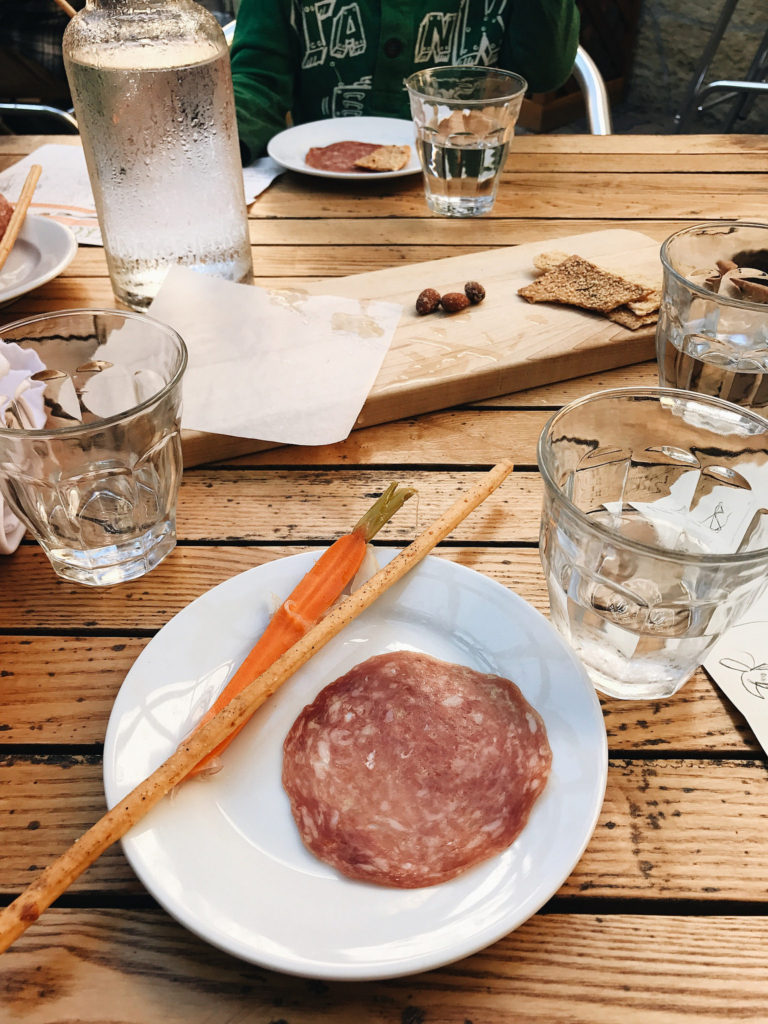 2 Bring or Order Snacks
When my children are really little I like to bring a bento box of snacks along for them. That way I can give them snacks at any point during the meal. You could also order an appetizer and ask the waiter to bring it out ASAP. It's awesome if the place you're going to offers appetizers for free! Just remember that if you're relying on the restaurant instead of bringing your own snacks, you still might have to wait a good 10-15 minutes.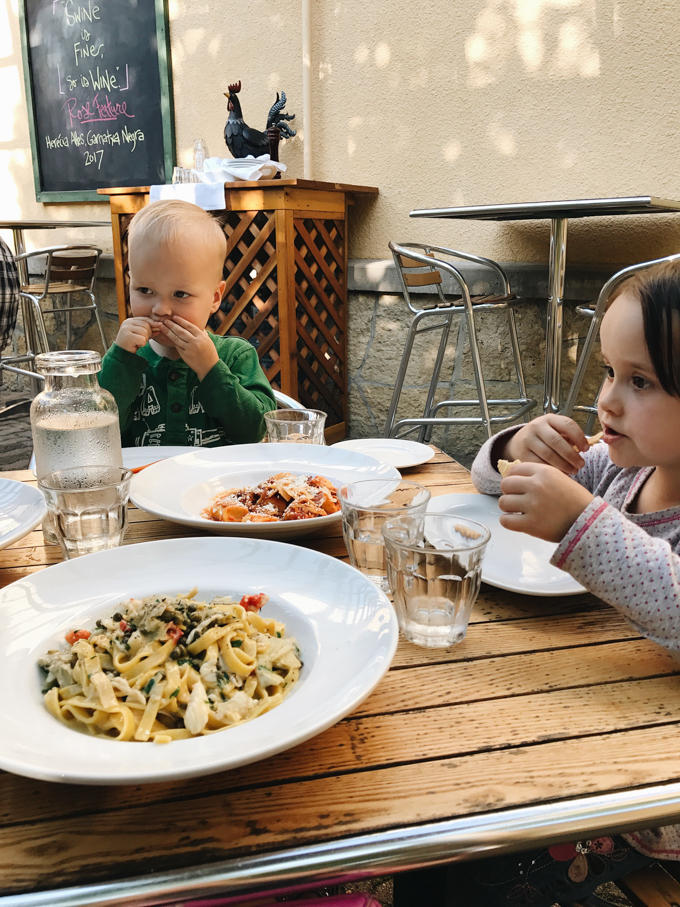 3 Choose a Quiet Restaurant
You might think that going to a restaurant with lots of noisy TVs will be a good distraction for the kids. But this can just wind them up. And the added noise can make YOU more stressed.
Instead, try to find a place that doesn't have TVs running in the background or loud music. A calm atmosphere will encourage everyone to remain sane.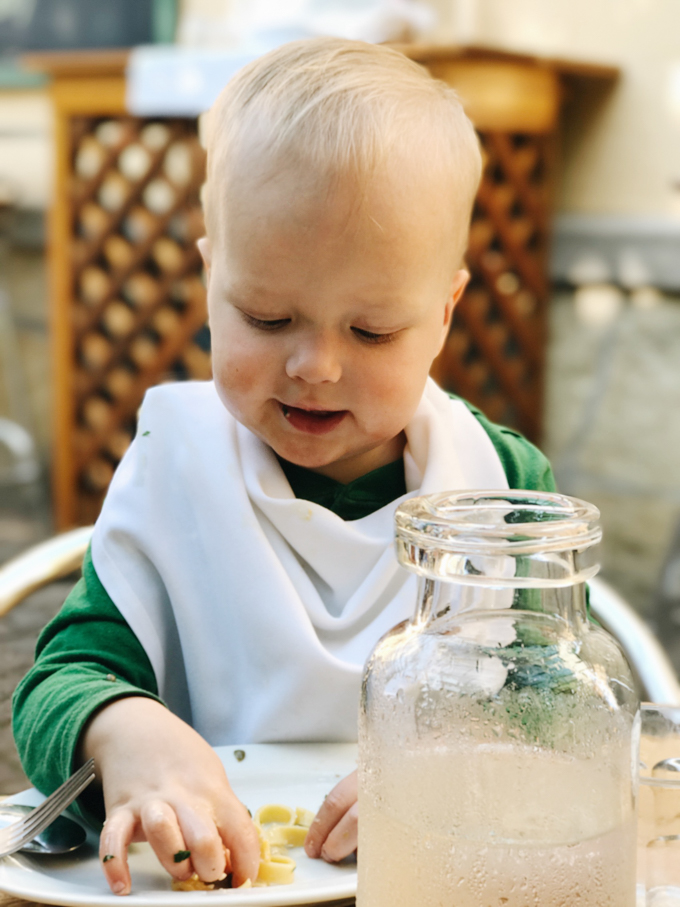 4 Teach Your Kids Manners At Home
This is one that we're still very much working on with James. But we're seeing the fruits of our labor with Helen. She is a very tidy eater and doesn't require a bib anymore! James still eats with his fingers and gets food on his face. If you can fit some wet wipes in your bag, they're great for cleanup!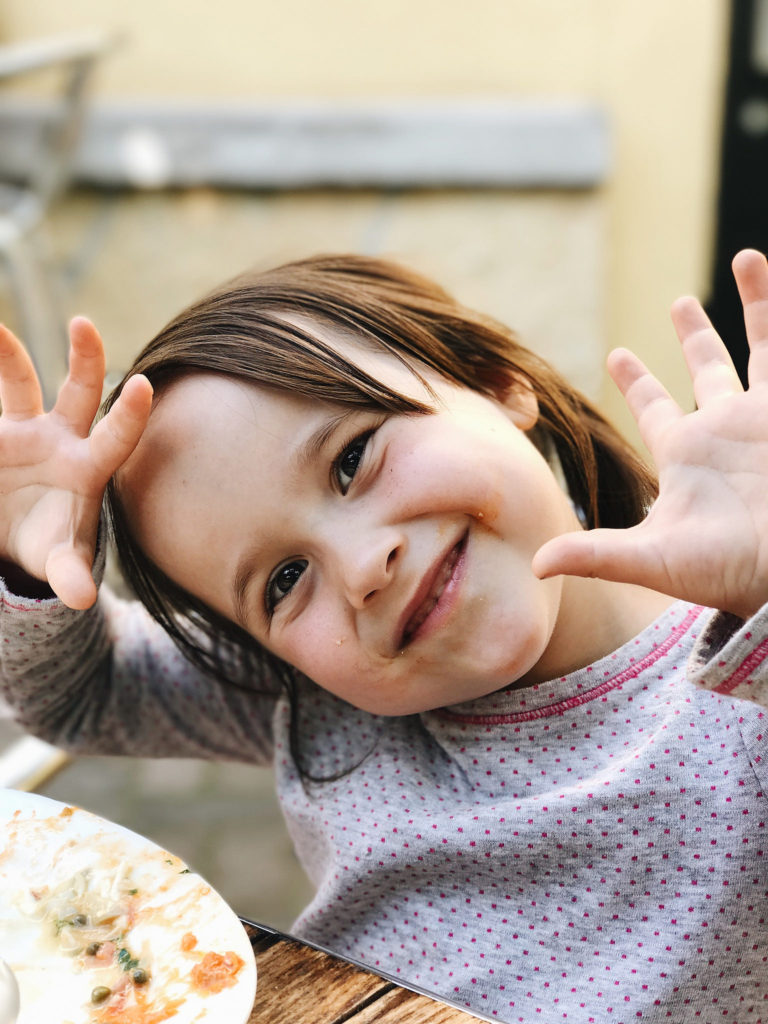 5 Remember That They're Still Kids
In the end, no matter how hard you try, you can't stop kids from being kids. If they start to act up, stay calm. Demand that they behave themselves, but don't lose your cool if they start to be extra wiggly. It won't be fun for anyone if you get mad and stressed.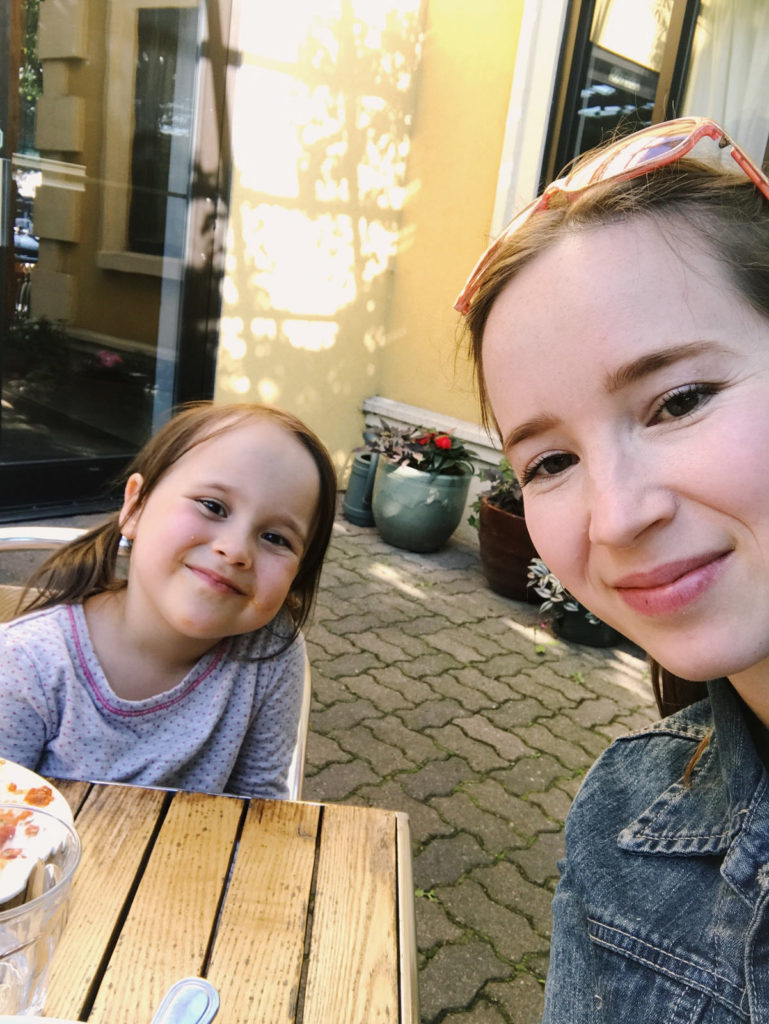 Don't forget to enjoy yourself and have fun sharing the experience of eating out with your kids! Helen and I have had some wonderful bonding times going out to eat.
One more option: you can always order the food to go and take it to a park. That way the kids can eat immediately and you don't have to worry about them sitting still.
If you have any tips of your own for how to take kids out to eat, please share in the comments!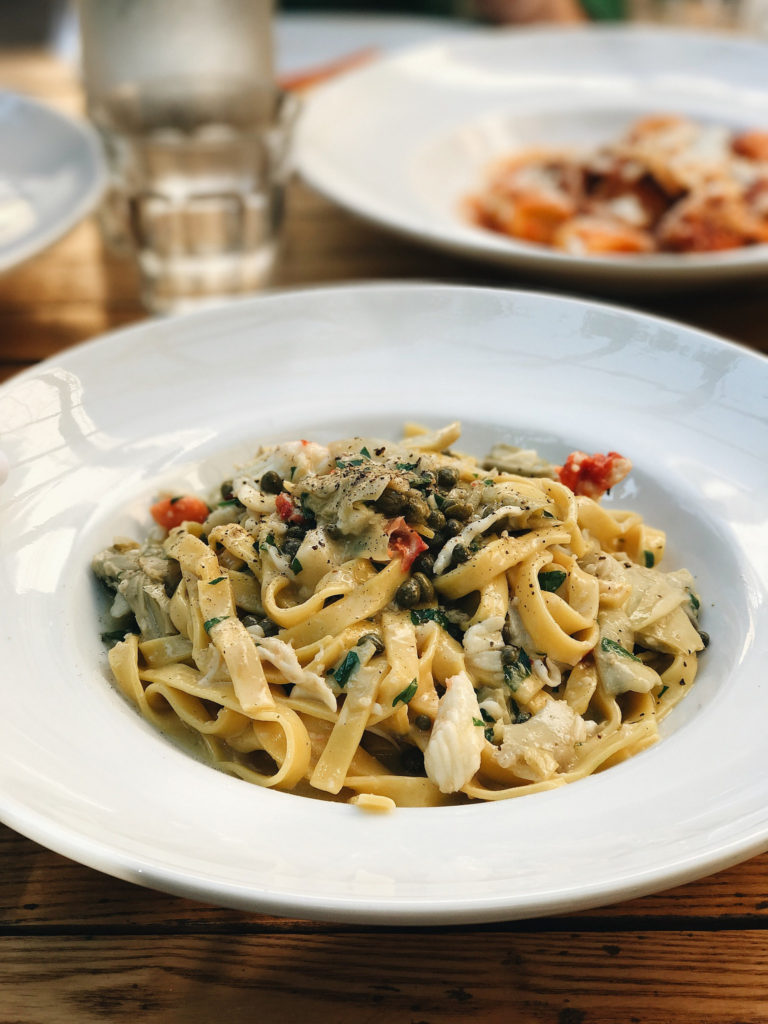 P.S. – I had this amazing saffron fettucine with crab, shrimp (if I remember correctly), capers, artichokes, and parsley in a beurre blanc sauce. It was fantastic (the kids kept eating off of my plate), and I want to recreate it for ya'll!