It's easy to elevate canned spaghetti sauce with a few simple additions!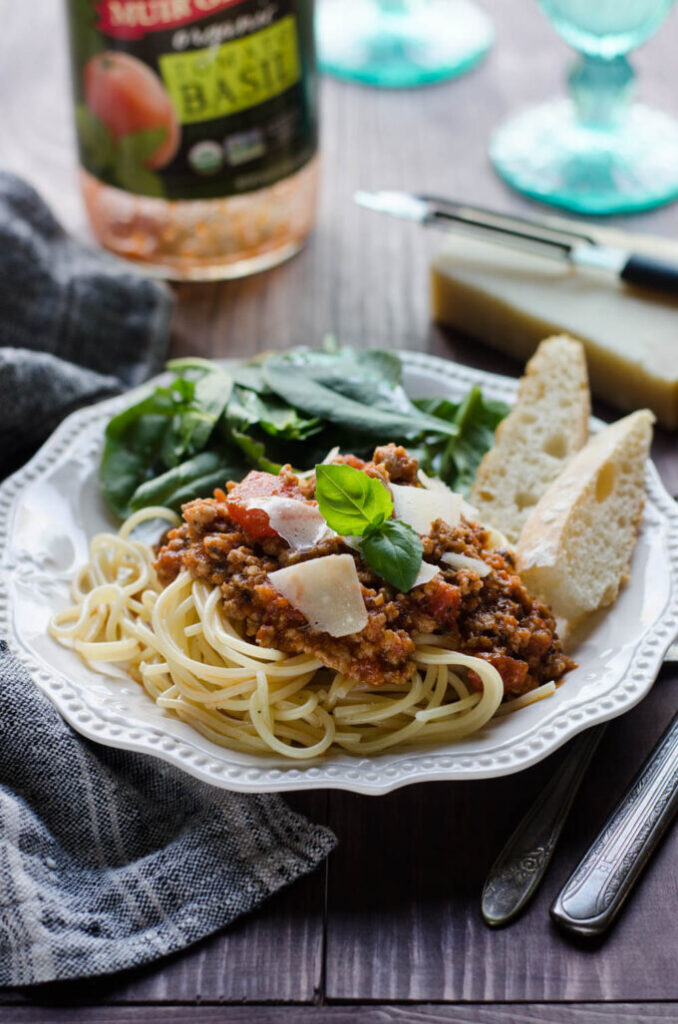 For the longest time, I felt ashamed of buying canned spaghetti sauce. There's no denying that homemade, hand-crafted spaghetti sauce is usually going to be the best. But…sometimes I just don't have the time to fuss with it! And if it's a choice between ordering takeout or making a semi-from-scratch meal, I'll choose the latter 9 times out of 10.
The good news is that canned spaghetti sauce doesn't have to be boring! With a few quick and easy additions, you can get it tasting more fresh and interesting.
If you'd like to read all of my tips and tricks to elevate canned spaghetti sauce, head over to my post on The Pioneer Woman's blog HERE.
Health Update
As I've mentioned in a previous post, I've been dealing with unexplained chronic fatigue since April. It's been really frustrating having to plan my work/life around low energy. Some days I have to go and lie down in bed after making breakfast. ?
I went to see a naturopath doctor, and she had me go and get blood work done. I had never had my blood drawn to my knowledge, so I was a bit nervous about the whole operation. But it was over in no time! The worst part was the rubber band that the lady tied tightly around my arm.
Last week I got the test results back. I'm not sure what to make of everything…my appointment with the naturopath isn't until next week. But I did learn a few interesting things:
I don't have the MTHFR gene mutation. Hooray! That means I can process B vitamins normally.
My vitamin D levels were on the low end. This is after having supplemented with cod liver oil regularly, and getting out in the sun when I can. I wonder what my levels were during the winter…
I have really low levels of CoQ10. I'm still learning about what exactly CoQ10 is. But as far as I can tell it's an important antioxidant that all cells in the body need.
It will be really interesting to get my doctor's view on all of this, and start on a treatment plan. I am so sick of not having any energy!
So that's what I have for you this week. You can follow me on Instagram is you'd like more updates about what's going on in our life. I occasionally talk about health-related stuff on my stories.
How's summer going for you so far? Did you have a fun 4th?