Here's the latest installment of What I Ate Wednesday!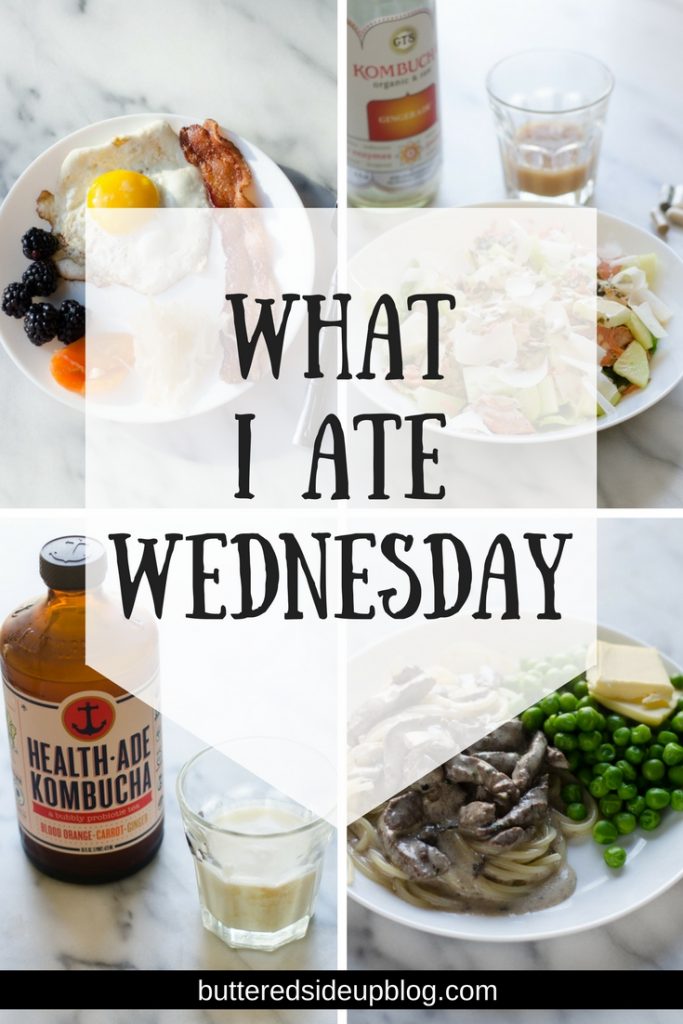 Sorry about being a bit MIA: I've been struggling with some health issues lately, which I'll touch on a bit later in this post.
I actually photographed this last Thursday because I just couldn't manage it on Wednesday. But anyway: here's everything that I ate in a day!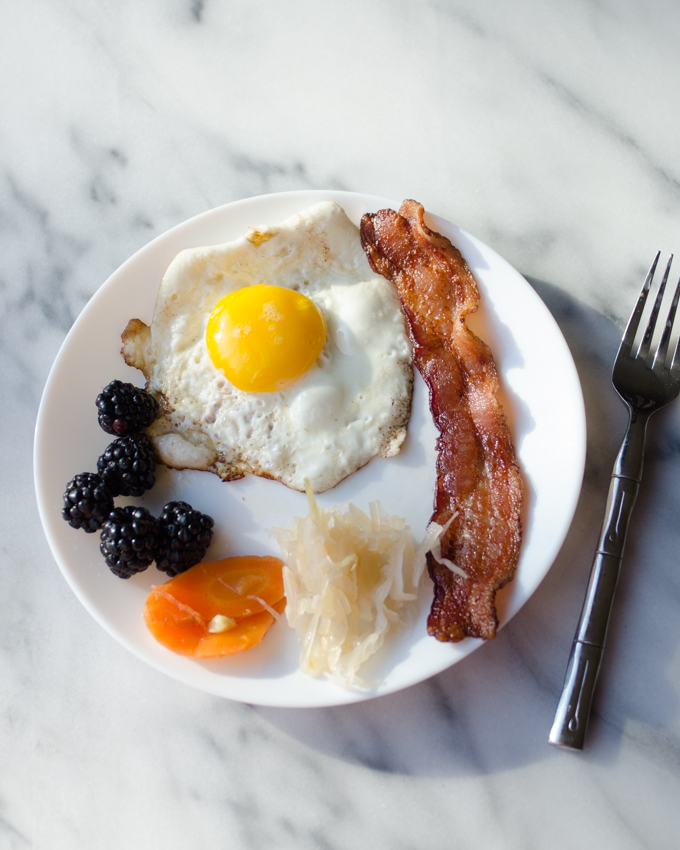 BREAKFAST:
Sunny-side-up egg (I'm trying a new method of frying SSU eggs), bacon, sauerkraut, fermented ginger carrots, and blackberries.
I had to go on a round of antibiotics for a week, which I wasn't too keen on, but I made the best of it. To counteract any ill effects, I ate ALL THE FERMENTED THINGS!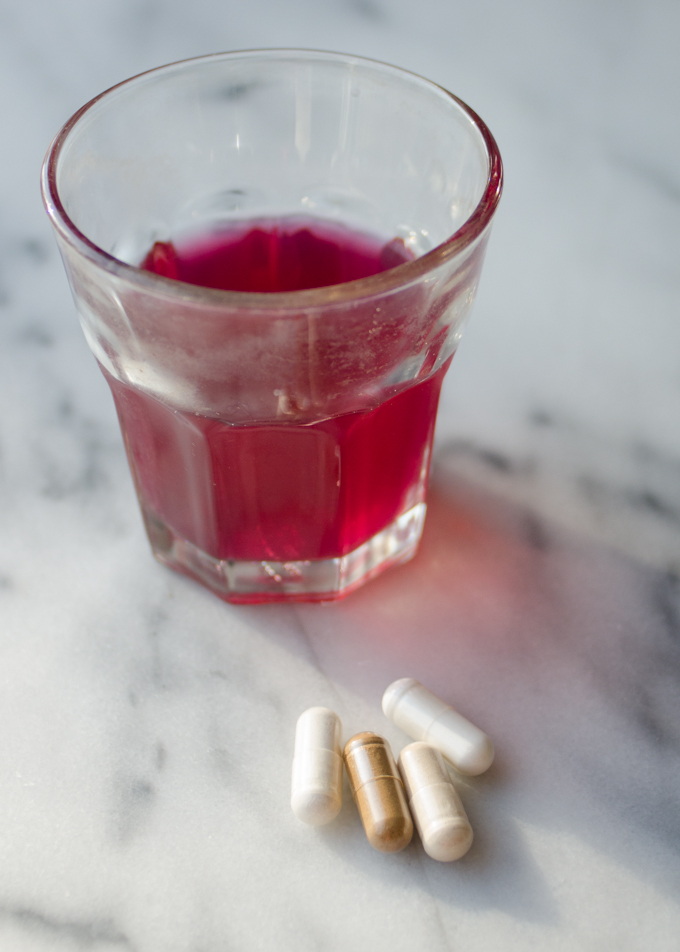 I also had beet kvass and my supplements at breakfast.
Antibiotics can also be hard on your liver, so I've been doing things to support mine. Like drinking beet kvass every day. You can read more about the benefits and how to make beet kvass on Deliciously Organic HERE.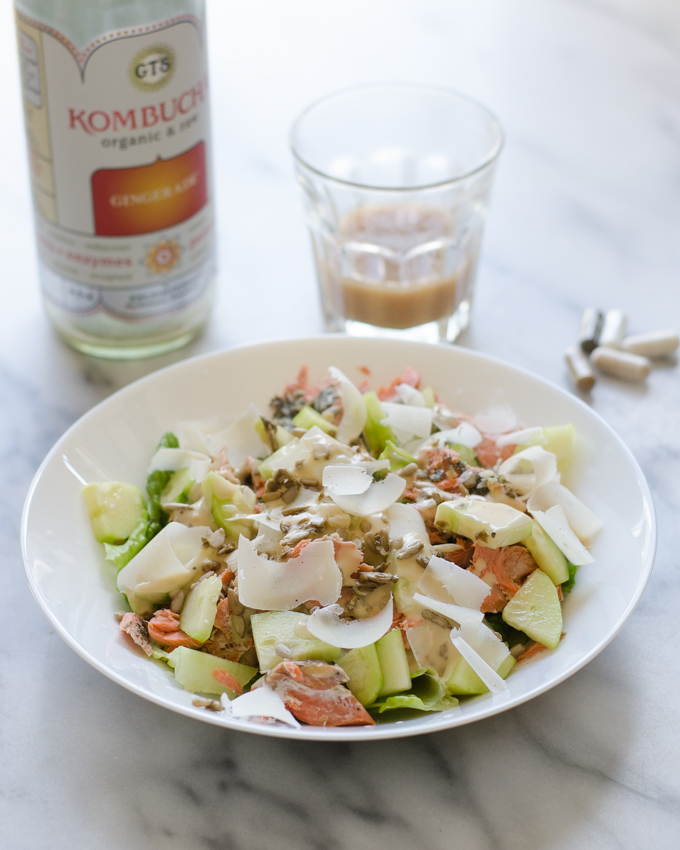 Lunch:
Leftover Salmon Caesar Salad (recipe on Food & Friends HERE), the last of a bottle of GT Gingerade, more supplements, and Garden of Life Primal Defense Ultra Probiotic .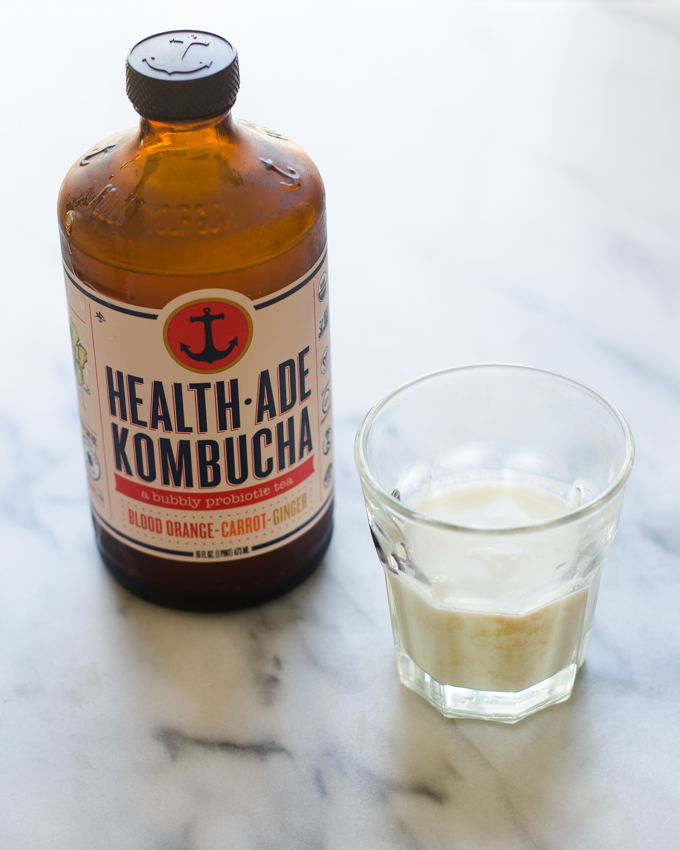 I also had some homemade kefir and a little drink of the Health-Ade Blood Orange, Carrots, and Ginger kombucha.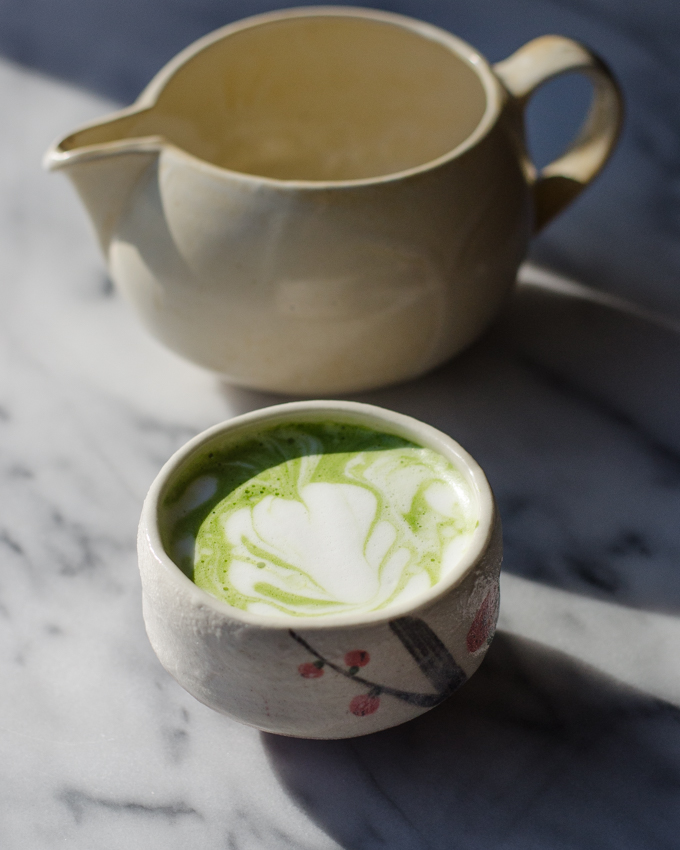 I also had a small sugar free matcha latte. Isn't this cup and pitcher (sent to me by Encha Matcha
) just beautiful?!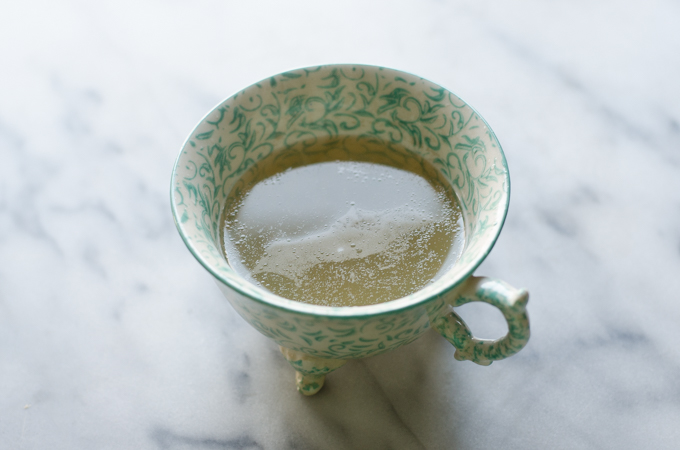 Snack #1:
Bone broth! Antibiotics can be hard on your stomach, so I've been drinking bone broth as often as I can to help soothe my tummy.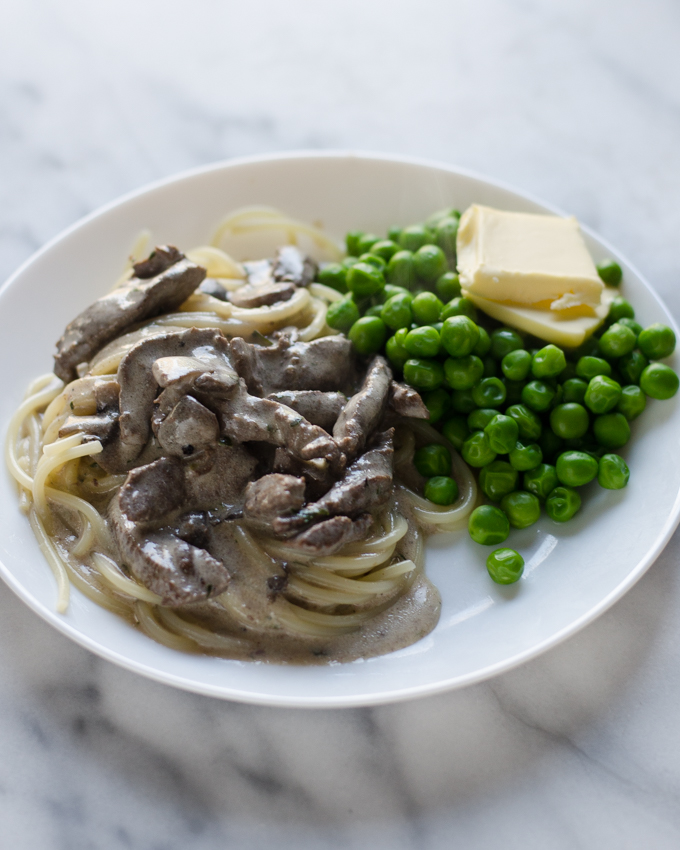 Supper:
It's certainly not pretty, but it was easy! Venison stroganoff and peas with heaps of grass-fed butter. I'm not a venison fan (don't like the taste), but for some reason I can tolerate it in stroganoff. Maybe because I ate this dish growing up?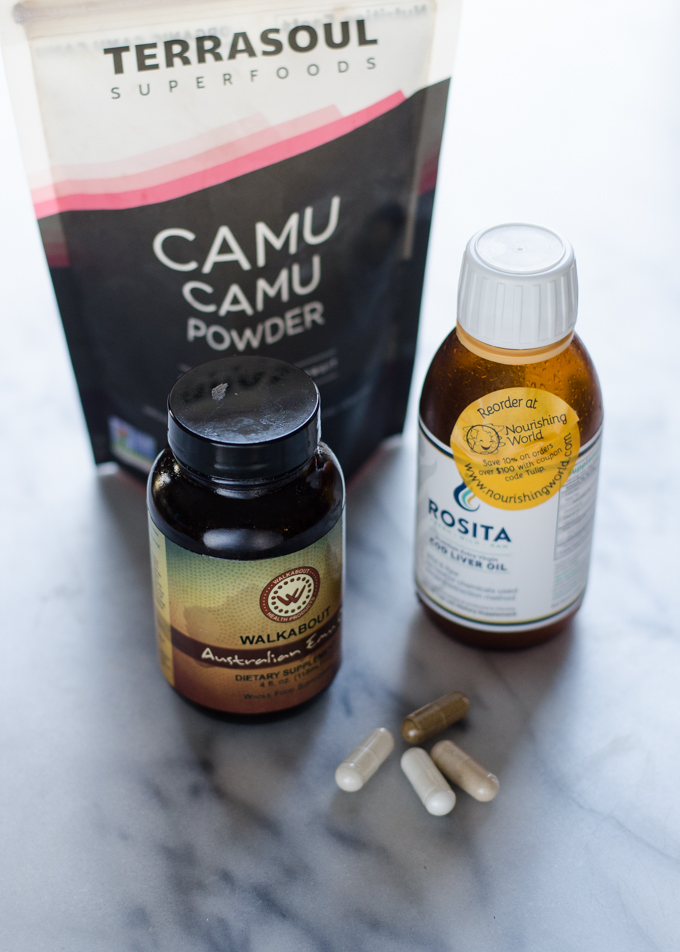 I also had more supplements, cod liver oil and emu oil, and camu camu
powder.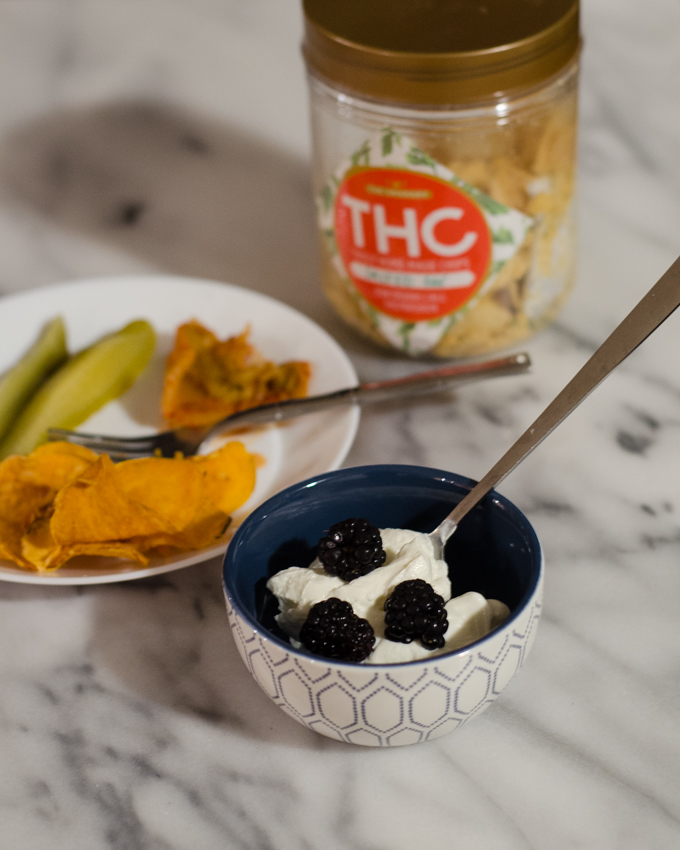 Snack #2:
This snack seems kind of huge because of the number of things I ate, but I only had small amounts of each! Hey, I get bored of my snacks easily.
First up, some plain organic Greek yogurt (Wallaby brand) with blackberries on top.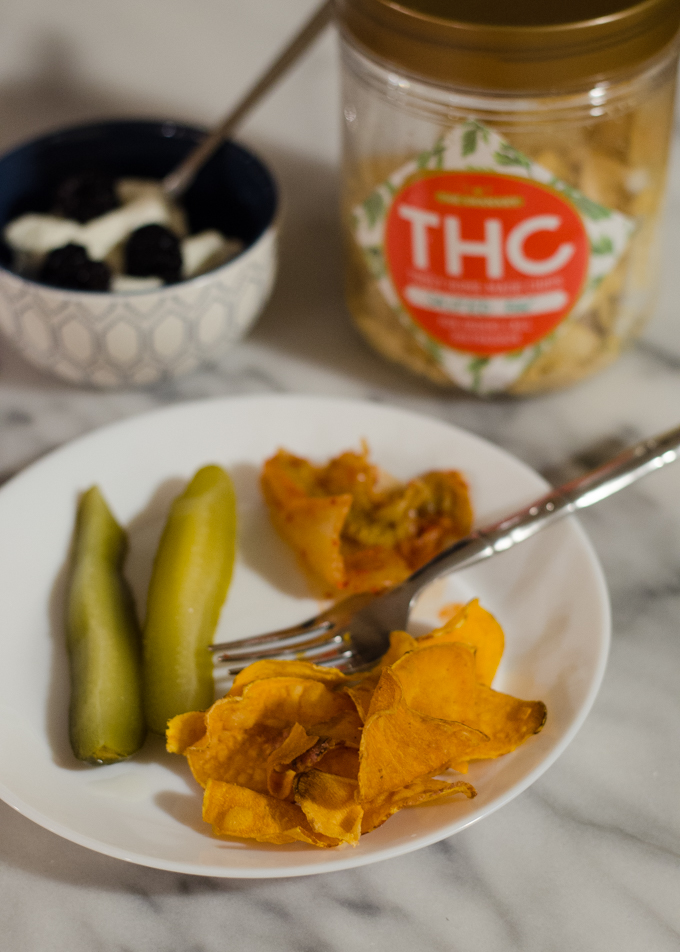 Next up, a few sweet potato chips
, a Bubbie's pickle, and some kimchi.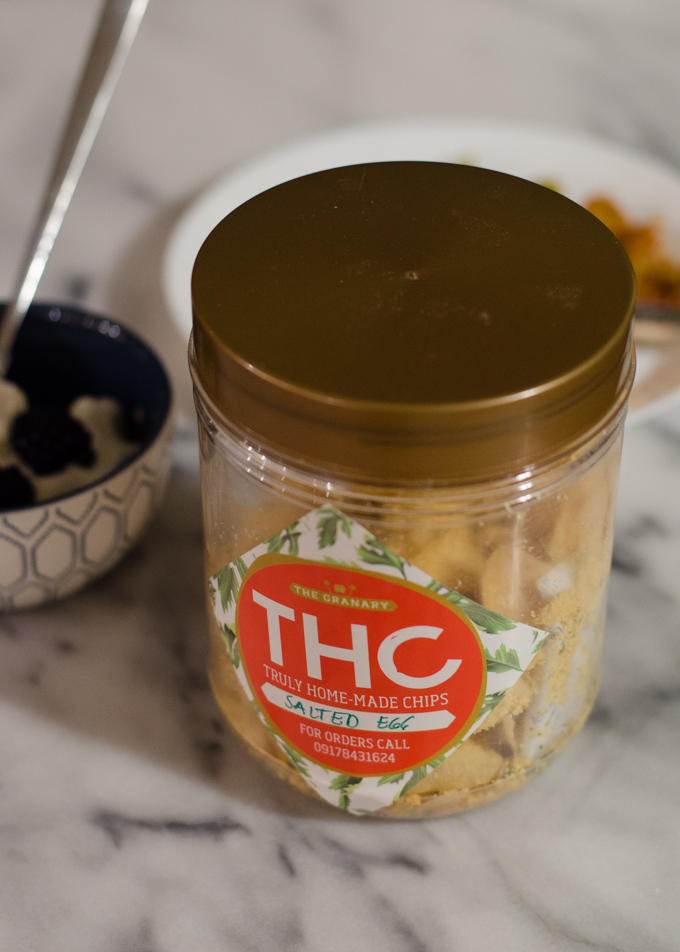 A friend of mine brought back some Salted Egg Chips from her travels, and they are addicting! I had to limit myself to just a few or…you know what would happen!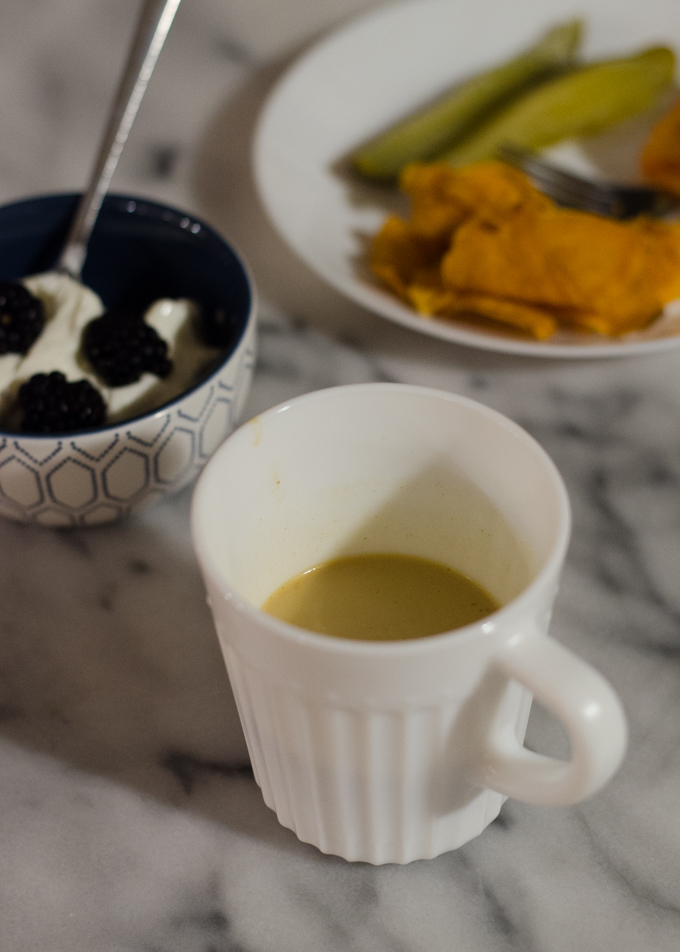 I finished it all off with some turmeric tea and cream.
So that's what I ate in a day! Sorry I haven't been able to post as much lately. But when it wipes you out to sweep half of your floor (I wish I was exaggerating), you gotta take time to rest and recover. ?