These Cheeseburger Totchos are an impressive appetizer, and they can be served as a meal as well!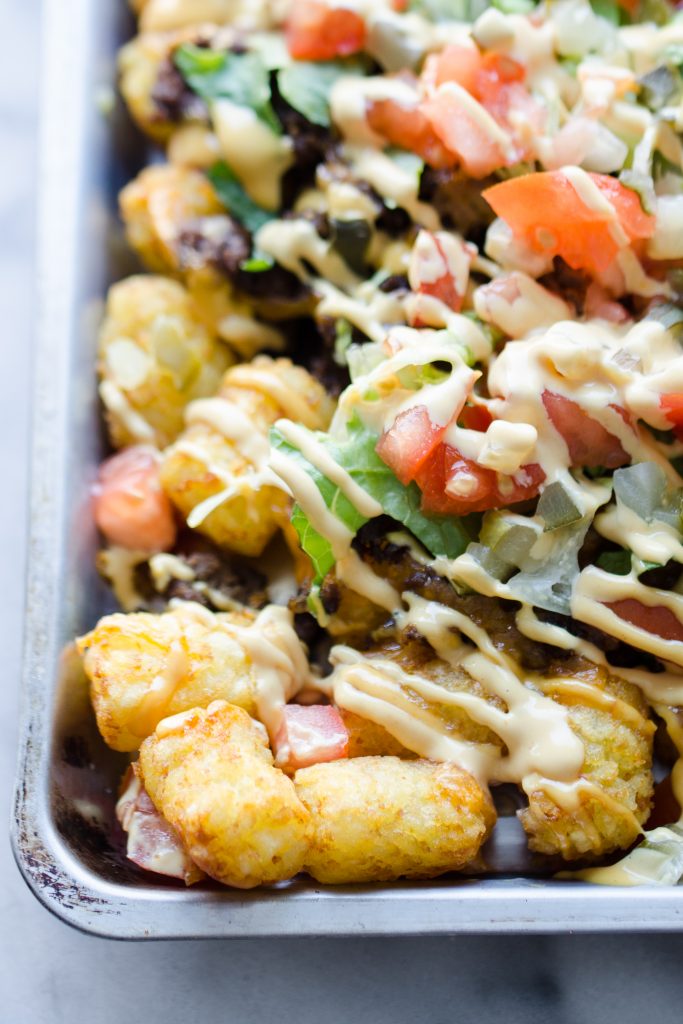 You guys. I can't believe I forgot to share this with you until now! These Cheeseburger Totchos (totchos = tater tots + nachos) are a big-time favorite in our house. They taste surprisingly like an actual cheeseburger!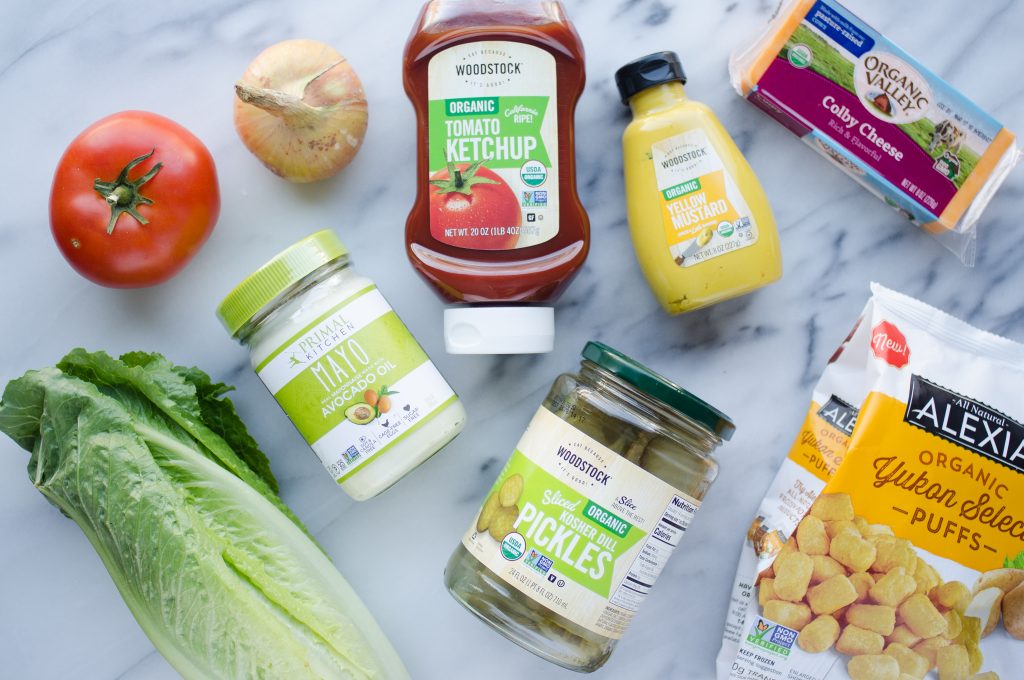 This isn't the healthiest food you'll ever cook, but it really isn't that bad for you if you choose quality ingredients. Grass-fed beef, organic tater tots, and even some veggies help make this a more balanced dish. Of course this should be more of a special occasion thing than an everyday affair, but it's a wonderful treat when you're craving a cheeseburger.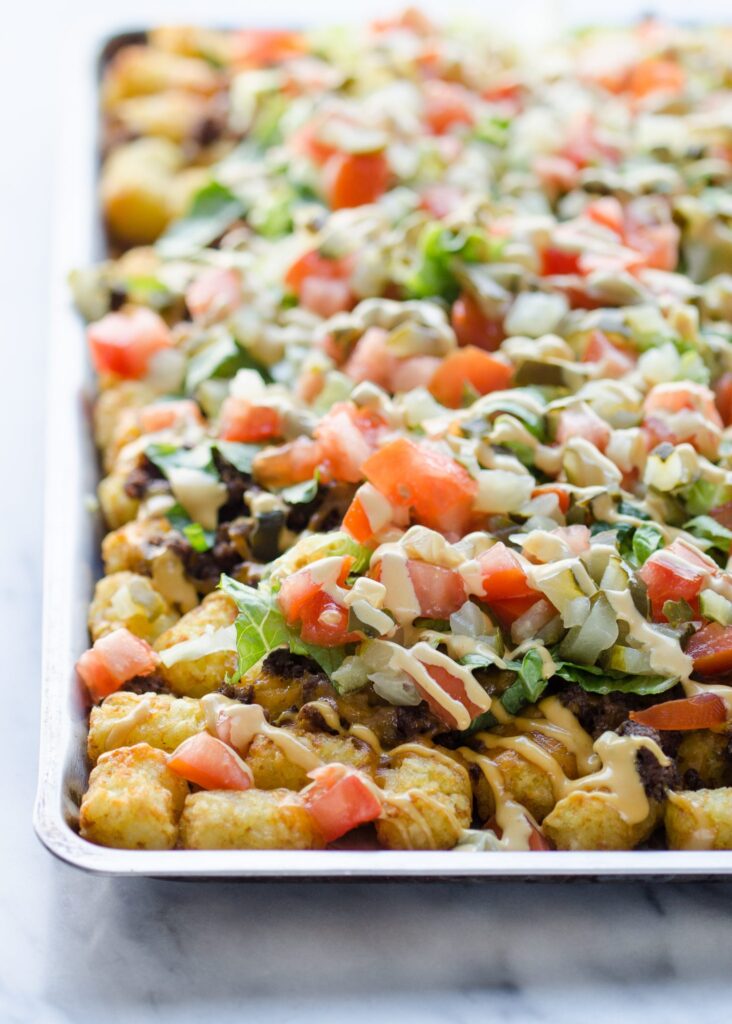 You can go grab the recipe for these scrumptious Cheeseburger Totchos over on The Pioneer Woman's blog HERE.
And now for a bit of life lately…
Since last fall Reuben and I (well, mostly Reuben) have been working on remodeling a mobile home to rent. We finally finished it last week, and I'm so happy with how the kitchen turned out! I figured that since it would cost about the same, I would design it Pinterest-style with navy cabinets, (faux) marble countertops, tile backsplash, and copper accents. I wouldn't mind if my kitchen looked like that! ?
My latte art is finally starting to improve! I might have to do a post all about it once I hone my skills a bit more…
Reuben and I went out on a date night a couple weeks ago. We ate at a Thai restaurant and went to see "A Quiet Place" afterwards. Reuben hated the movie. It was sad, but I appreciated some of the themes, and it was definitely well made. I'm glad I saw it.
If you follow me on Instagram, you know that spring has been waaaay overdue here in northern Minnesota. But I decided that I couldn't stay cooped up any longer, so I bundled up the kids and went for a walk.
James kept saying, "Wait for me, Mama!" And he said that he wanted to go to the beach several times. Me too, James. Me too.
Here I am, sitting on the small dry patch of my "porch" (it's just a cement slab), drinking my bone broth and trying to get some Vitamin D. A girl's gotta do what a girl's gotta do!
The trees are starting to bud! Now I'm dreaming of hepaticas and flowering crabapples. Soon…
My chives and green onions are starting to poke their heads above ground! It will be so nice to not have to buy green onions anymore.
A springtime tradition of mine is to let the kids jump in muddy puddles. I remember my mom let me do it every so often as a kid, and it was the most glorious thing. The cleanup afterwards isn't so glorious, but I think the kids need it after being cooped up all winter.
What have you guys been up to lately? Is spring in full swing where you live?