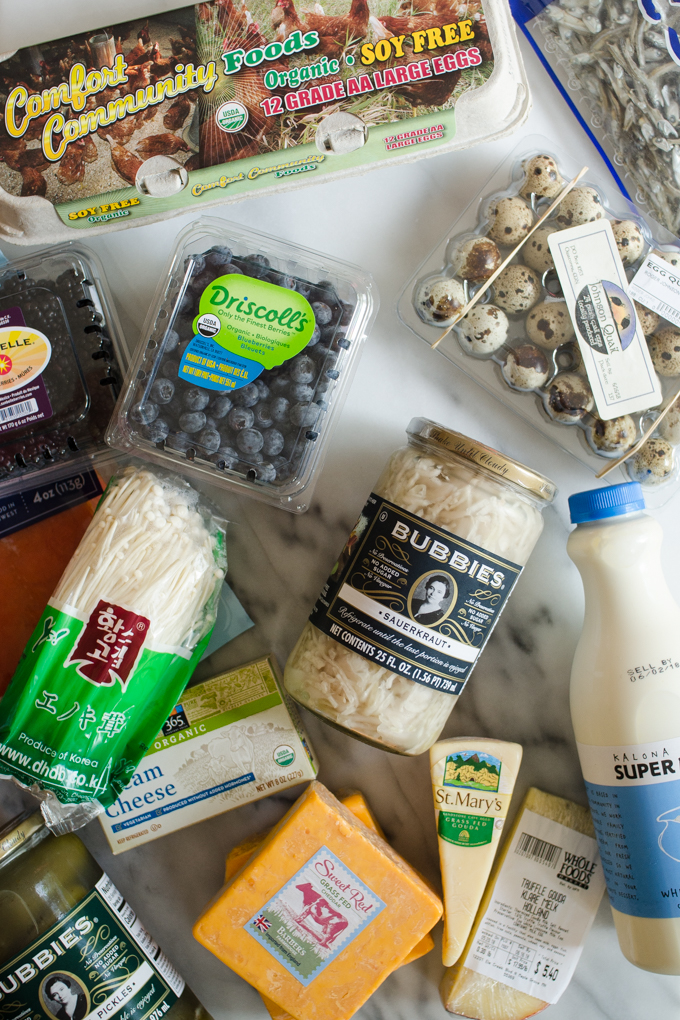 Last month, we stopped by Whole Foods, a specialty grocery store, and an Asian market while we were in the cities. I picked up some fun food, so I decided to share what I got with you guys!
Whole Foods/Asian Market Grocery Haul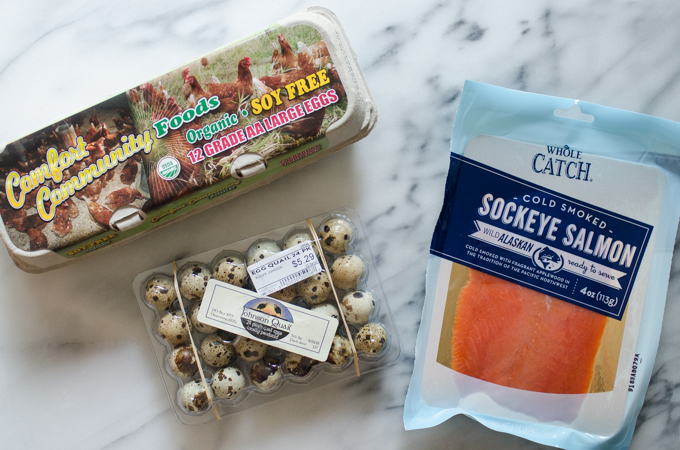 Meat/Eggs:
We usually only go to Whole Foods and maaaybe Trader Joe's while we're in the cities. But this time I convinced Reuben to take me to a specialty grocery store in Burnsville. When I saw these quail eggs, I KNEW I had to give them a try. I had always wanted to cook with them! I also grabbed these organic, soy-free eggs which I had never seen before. At Whole Foods I got this smoked sockeye salmon. So yummy!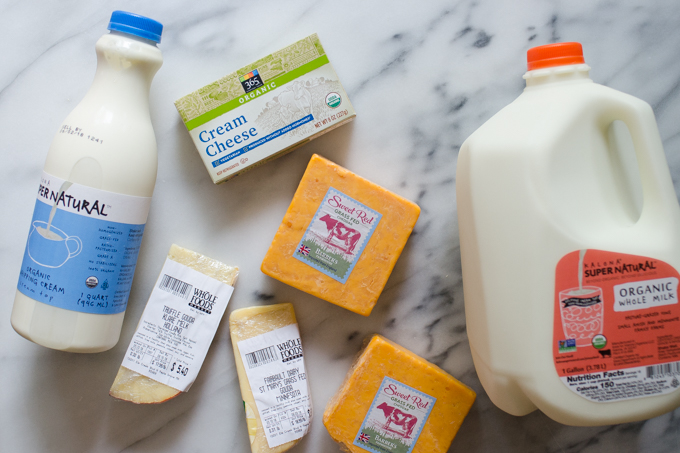 Dairy:
As I've mentioned before, Kalona milk and cream is much cheaper in the cities, so I got some of each. The cream cheese is also a better deal so….buy!
Whole Foods has an awesome selection of cheeses. This time around I got some truffle gouda from Holland, grass-fed gouda from Minnesota, and grass-fed Sweet Red Cheddar from England. You guys. This red cheddar is LIFE.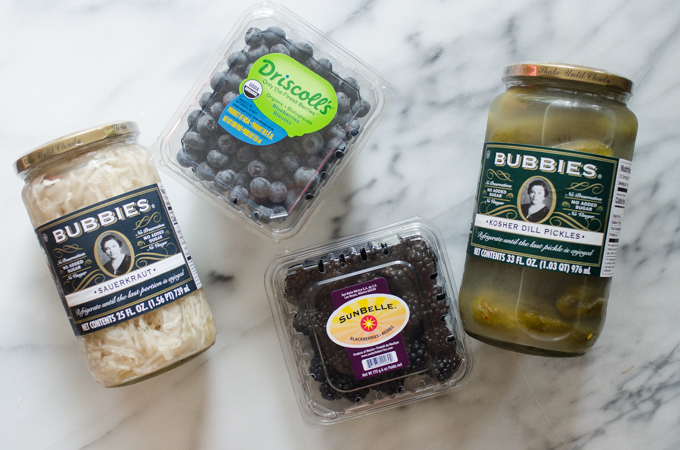 Fruit/Vegetables:
Blueberries were on sale, so I grabbed a box. They were really good! Wish I would have bought more. Can't remember if the blackberries were on sale or not. I also picked up some Bubbies sauerkraut and pickles.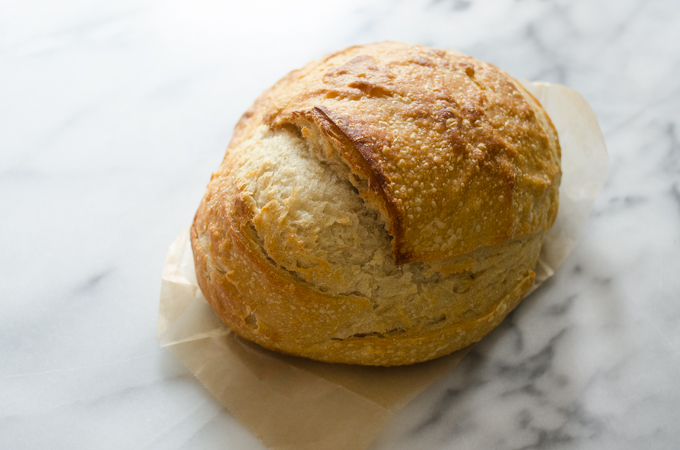 Since I didn't have time that week to make sourdough bread and Reuben needed it for his work lunch sandwiches, I got a loaf of Whole Foods sourdough. It was on sale and had awesome ingredients.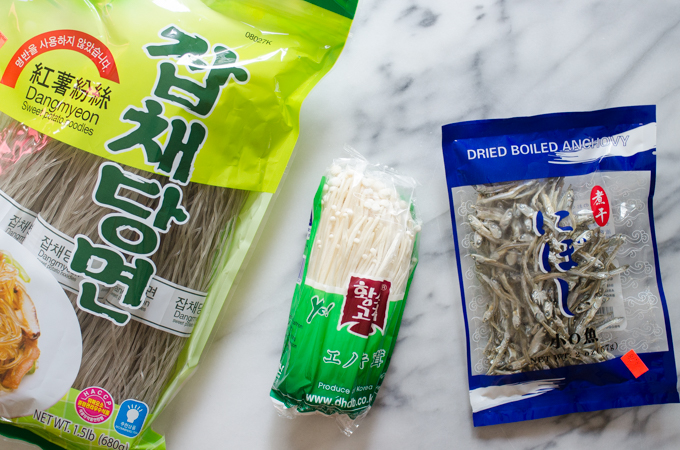 Asian Market:
I also convinced Reuben to stop by an Asian market in Burnsville. I got some sweet potato noodles for my sister (who is off of grains right now). I also spotted these enoki mushrooms – I can't find these in our town! In the frozen section I located these Japanese anchovies, which I plan to use for making broth.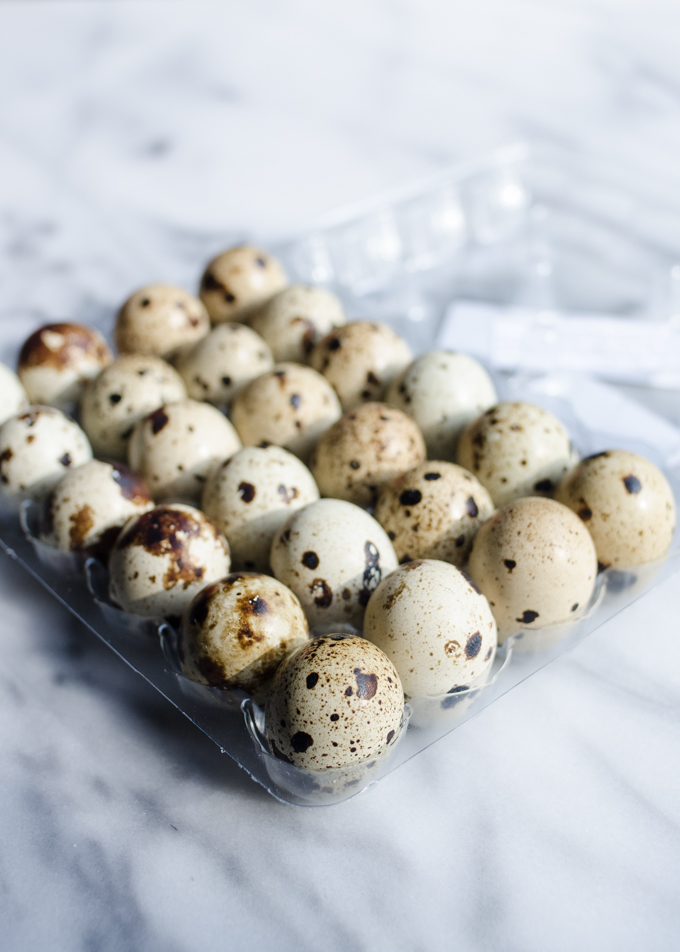 The quail eggs were definitely a fun treat. The kids loved eating tiny eggs. One annoying thing about them was that the shells crumbled easily. Really frustrating to try to keep them out of the eggs!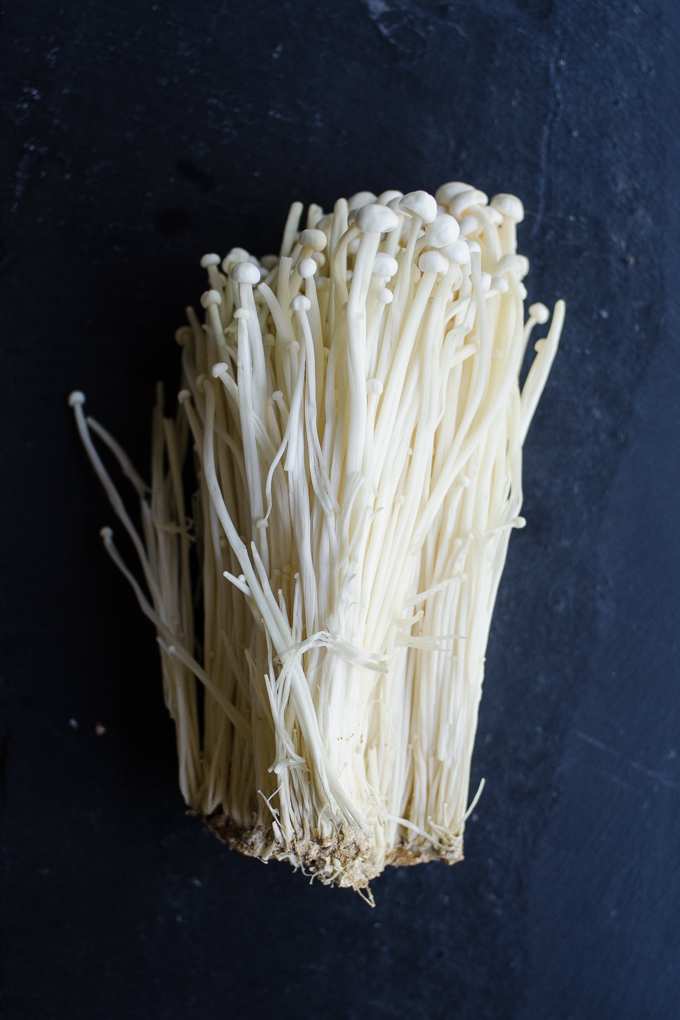 The enoki mushrooms weren't certified organic, but the package claimed they were pesticide-free. If I go to this Asian market again, I'm going to buy several packs of these.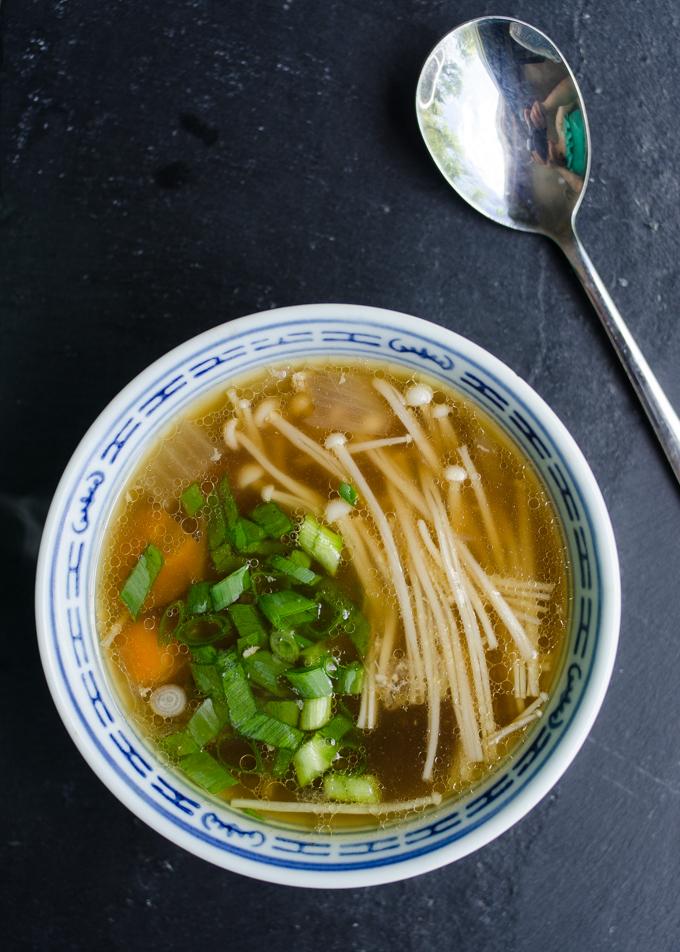 I thought I'd share a soup that I made with the enoki mushrooms. For the base I used chicken broth seasoned with soy sauce, doenjang, and coconut aminos. I added the enoki mushrooms (James thought they were noodles), sliced carrots, green onions, and black garlic. Yum!
So those are the groceries I got while we were in the cities!
Do you have a Whole Foods near you, or do you have to make a trip to visit one?
P.S. – You can read my other grocery hauls HERE.